Sea Shepherd Exposes Slaughter of 90,000 Baby Seals
Aug. 27, 2012 06:47AM EST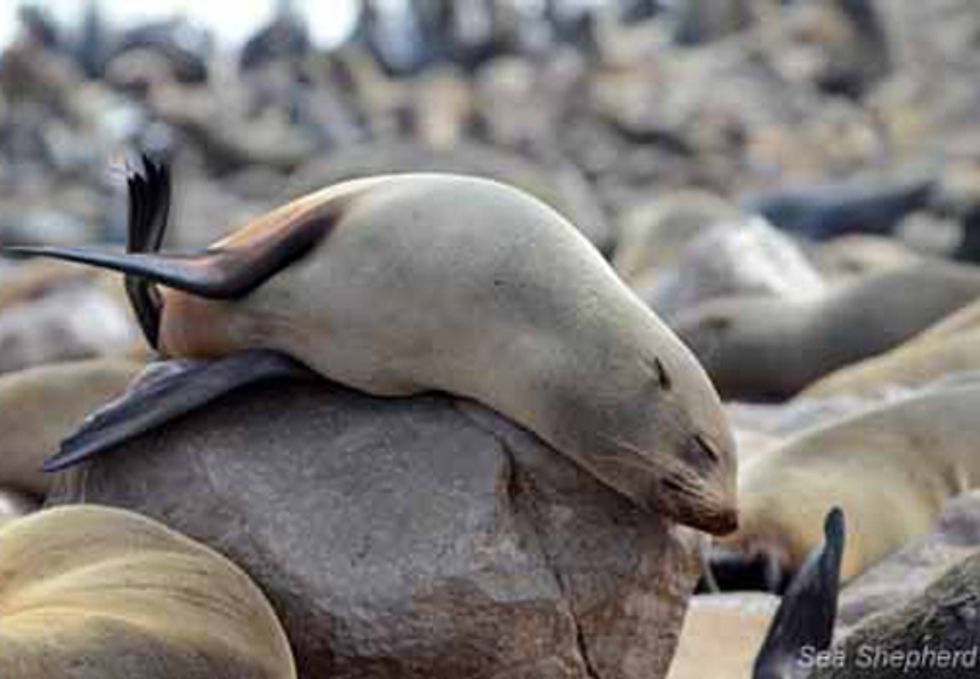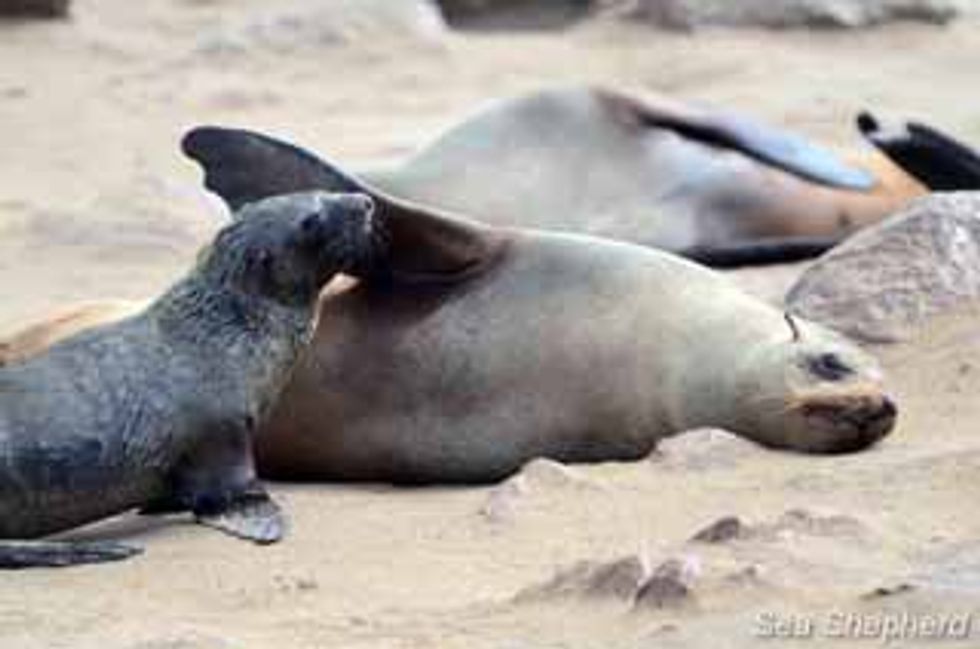 Sea Shepherd has dispatched the Oceanic Research and Conservation Action (O.R.C.A.) Force unit to Namibia to expose one of the biggest marine wildlife crimes known to man-the slaughter of 90,000 baby seals. A team of five committed and passionate activists were carefully selected to execute this dangerous mission.
The Namibian seal slaughter starts each year at the beginning of July and continues until the license holders reach their quota of 90,000 baby seals. The Turkish/Australian fur trader Hatem Yavuv buys all the pelts and processes them in his factory to provide haute couture fashion for his clientele, without a conscience.
"Last year a government official called us 'Enemies of the State' for interfering with their commercial sealing operation. That statement made us even more determined to come back and bring an end to the slaughter of the endangered cape fur seals," says O.R.C.A. Force Director Laurens de Groot.
The O.R.C.A. Force team has successfully crossed the Namibian border carrying high-tech equipment and is currently operating from an undisclosed location in the vast Namib desert. "We knew we had to be careful at the border, as we knew another NGO was refused entry when it became clear they were entering Namibia to stop the seal slaughter, but our team crossed the border covertly at a crossing where they would never expect us," explains Sea Shepherd South Africa Coordinator Rosie Kunneke.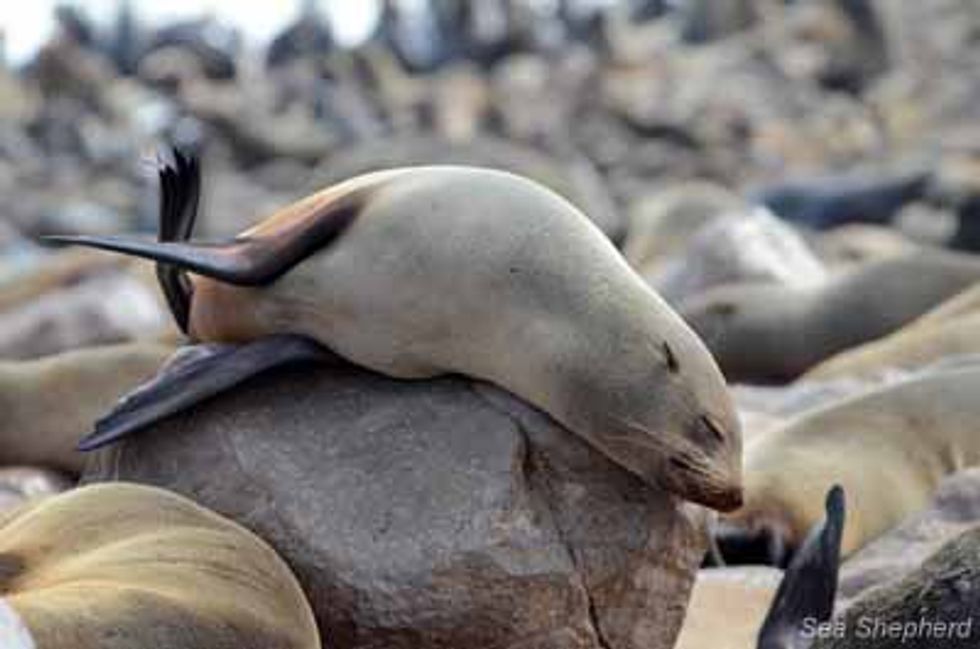 After reaching the area of the seal slaughter, the team immediately exercised a reconnaissance mission to see how the slaughter was organised this year. U.S. Army veteran Jake Weber explains: "The sealers and the government spent more money on security than ever before with armed patrols around the seal colony, a convoy of patrol cars surrounding the truck carrying the slaughtered baby seals, and guards with dogs patrolling the seal factory perimeter. They even sent out their brand new navy vessel 'The Elephant' to patrol along the Cape Cross coast. It's their dirty little secret they don't want anybody to know about."
The biggest massacre takes place at Cape Cross which happens to be a designated seal reserve, and also the second largest tourist attraction in the Southern African country. "The Namibian Government could make a larger profit from live seals, which would actually be sustainable, yet they continue to cruelly slaughter and decimate the population of this vulnerable colony. This controversy is, simply said, insane on both a conservation and economical level," explains de Groot.
Sea Shepherd will continue to intervene and expose this atrocity until the global community knows about it. Negative publicity will cost the Namibian tourist industry millions of dollars. Together with the rising cost of security, at some point it will force the government to shut down this atrocious practice.
Visit EcoWatch's BIODIVERSITY pages for more related news on this topic.
--------
The Namibian seal hunt is responsible for the largest slaughter of marine mammals on earth and is considered to be the most brutal of all seal culls. For 139 days, terrified pups are rounded up, separated from their mothers, and brutally beaten to death for their pelts - a CITES protected species, killed in a seal reserve every day just hours before tourists come to view the remaining colony. Inhumane, illegal, unsustainable and unethical, many conservation groups violently oppose the slaughter. While filming the cull is illegal, Sea Shepherd, who has a long legacy of defending seals around the world, aims to end this slaughter once and for all.
O.R.C.A. Force is Sea Shepherd Conservation Society's land-based investigations and intervention unit. Focused on anti-poaching and law enforcement efforts, O.R.C.A. Force uses innovative, direct-action tactics in the field with small teams of campaign and technical experts outfitted with high-tech surveillance equipment to investigate and intervene against illegal marine wildlife crimes by people who seek to destroy endangered species and other wildlife for profit. Using mainstays of covert operations including unmanned aircraft systems (UAS) for surveillance, infrared, night vision, and other undercover technology, evidence of poaching can be documented and poachers can more easily be located in order to prosecute. Upon request, the team also works on special projects with regional conservation organizations on land and by sea to stop the illicit trade in endangered species at the source.
EcoWatch Daily Newsletter
Related Articles from EcoWatch