Dan Barber's Pop-Up Restaurant Puts Food Waste on the Plate
Feb. 24, 2015 02:25PM EST
Food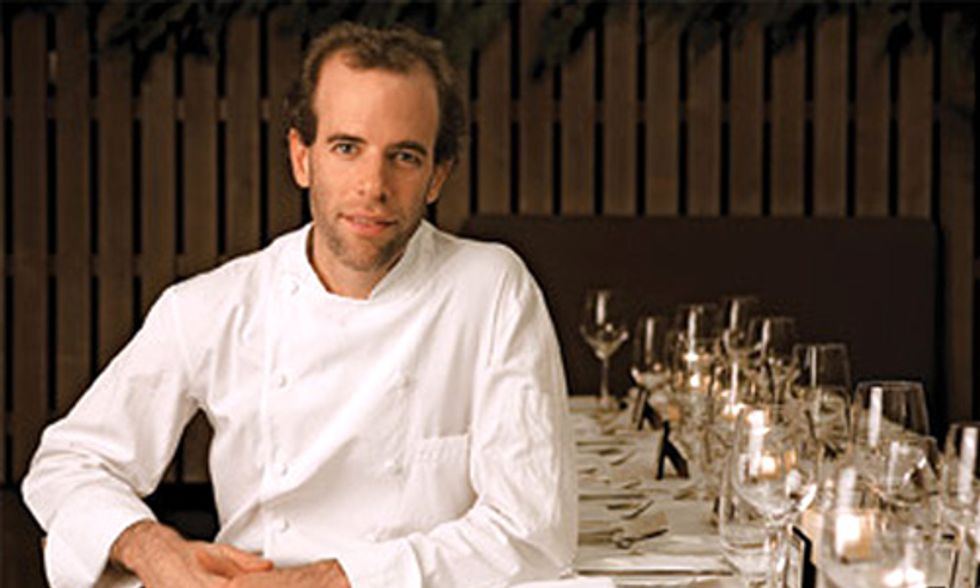 Dan Barber, award-winning chef and innovative leader in the sustainable food movement, has a revolutionary idea. From March 13-31, with the help of his brother David and sister-in-law Laureen, Barber will transform his renowned Blue Hill restaurant in the Village into a food waste pop-up.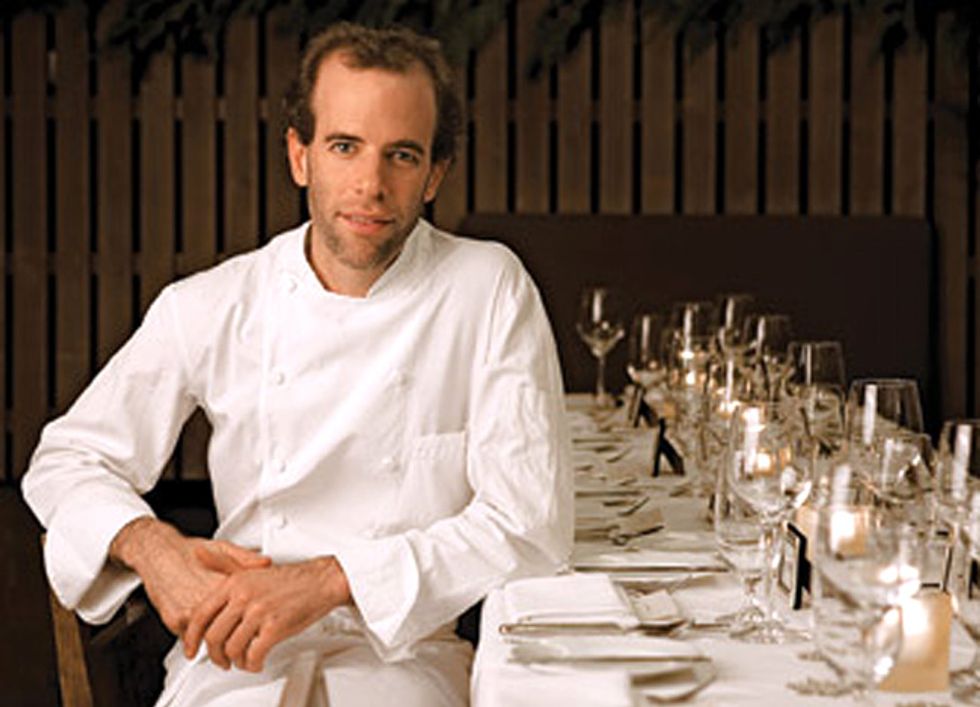 The Barbers are calling the two-week project, WasteED, in which the entire menu will be revamped with daily specials from esteemed chefs, such as Mario Batali, Dominique Crenn, Daniel Humm and Alain Ducasse. The concept behind the project is to raise awareness about the issue of food waste.
Barber, through his restaurants and his non-profit farm and education center, has been promoting sustainable and regenerative agriculture for several years now. His book, The Third Plate, challenges chefs and eaters to think beyond the farm-to-table movement to look at the whole farm and not just any one ingredient.
Examples of Barber's whole systems approach include the laying hens at his farm in Massachusetts "that are fed only scraps taken from diners' plates at nearby Great Barrington restaurants, or pigs a colleague is raising using only the skimmed milk that's a byproduct of making butter," according to New York Eater. Barber's latest venture is an excellent example of that approach. Barber plans to explore "inefficiencies at every part of the food chain from the field to the processor to the vendor," New York Eater said. And with almost half of all food wasted in the U.S., inefficiencies abound.
So, not only will he be using locally and sustainably sourced ingredients in his dishes, but he will be incorporating his "Third Plate" approach by using parts of the plant or animal that would otherwise be thrown away. "I want to use a chef's creativity and technique to transform ingredients that we don't think of as edible and delicious and turn them into something that's coveted," Barber told New York Eater.
For this pop-up they'll be using spent grain from local distilleries, cocoa beans from the Mast Brothers, pasta scraps from Rafetto's and vegetable pulp from juice shops, among other ingredients.
"If this is done right [it will] broadcast a message about how chefs, and restaurants in particular, can bring about a cultural shift in how we think about producing enough food to feed a growing population," says Barber.
The pop-up is already getting a lot of buzz. Jonathon Bloom, author of American Wasteland and founder of the blog, Wasted Food, praised the concept in a tweet.
Love @DanBarber's #foodwaste pop-up idea, w/ guest chefs @Mariobatali @alex_raij & @dannybowien #ChangeFood http://t.co/kM2ZZB2ojt …

— Jonathan Bloom (@WastedFood) February 23, 2015
Several celebrity chefs, including Andrew Zimmern, Tom Colicchio and Mario Batali, who have fought for food policy reform for years, have shared their excitement about the pop-up.
The project may extend beyond March 31 if it proves popular enough. A design firm that specializes in utilizing waste in creative ways will give the restaurant a makeover. After it's over, the restaurant will go back to business as usual.
YOU MIGHT ALSO LIKE
Chef Tom Colicchio to Host New MSNBC Show on Food Policy Reform
Renowned Chef Dan Barber Offers Radical New Way to Farm
Chef Tom Colicchio Stands With Federal Lawmakers as GE Food Labeling Bill Is Reintroduced
EcoWatch Daily Newsletter