This website uses cookies to ensure you get the best experience while browsing it. By clicking 'Got It' you're accepting these terms.
Pesticides Commonly Found on U.S. Produce Raise Flags for European Food Regulators
Dec. 18, 2013 07:07AM EST
Food
The decision by Europe's top food safety agency to call for new restrictions on two pesticides common on conventionally-grown U.S. produce because they "may affect the developing human nervous system" in young children underscores the danger of reliance on pesticides, Environmental Working Group (EWG) said today.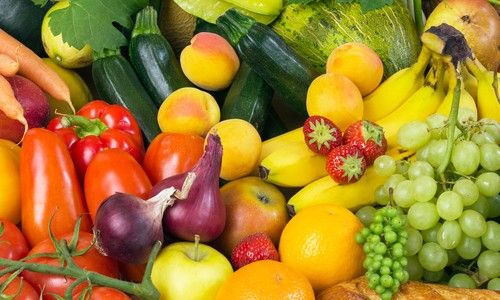 Photo courtesy of Shutterstock
The two chemicals, acetamiprid and imidacloprid, are from the neonicotinoid family of pesticides believed contribute to the widespread death of honeybee colonies.
In its latest round of testing, released earlier this year, the U.S. Department of Agriculture (USDA) detected residues of both these neurotoxic pesticides on a number of conventional fruits and vegetables, including apples, baby food pears, lettuce and sweet bell peppers.
"American parents should be outraged. For years, children in the U.S. have been eating foods contaminated with these two pesticides even though there was little or no research to prove that they wouldn't harm children's health," said Ken Cook, EWG's co-founder and President.
"This latest news out of the European Union is precisely why EWG issues its annual Shopper's Guide to Pesticides, because many of these chemicals that were once thought to be safe turn out later to present a potential risk to people, particularly kids."
Between 2006 and 2011, USDA detected imidacloprid on roughly 22 percent of the conventionally grown produce samples it tested. Some of the food items where the pesticide was detected most often are:
Broccoli (60 percent)
Cauliflower (59 percent)
Grapes (51 percent)
Spinach (48 percent)
Lettuce (34 percent)
Potatoes (33 percent)
Sweet bell peppers (32 percent)
Cherry tomatoes (21 percent)
Apples (20 percent)
During the same period USDA detected acetamiprid on 10 percent of produce samples.
The foods where the pesticide was detected most frequently include:
Summer squash—zucchini and yellow squash (51 percent)
Apples (29 percent)
Pears (27 percent)
Celery (19 percent)
Collard greens (17 percent)
Strawberries (13 percent)
 In 2010 and 2011, USDA detected acetamiprid on more than 25 percent of pears used to make baby food.
"For parents who have been able to follow the old adage, 'don't panic, buy organic,' this news from European regulators and USDA laboratories is further reason to justify the value of their investment in their children's health," Cook said.
Visit EcoWatch's FOOD page for more related news on this topic.

EcoWatch Daily Newsletter
Lara Hata / iStock / Getty Images
By SaVanna Shoemaker, MS, RDN, LD
Rice is a staple in many people's diets. It's filling, inexpensive, and a great mild-tasting addition to flavorful dishes.
An image of the trans-alaskan oil pipeline that carries oil from the northern part of Alaska all the way to valdez. This shot is right near the arctic national wildlife refuge. kyletperry / iStock / Getty Images Plus
The Trump administration has initialized the final steps to open up nearly 1.6 million acres of the protected Alaskan National Wildlife Refuge to allow oil and gas drilling.
Kaboompics / Pexels
Tensions between lawmakers and several large manufacturing companies came to a head on Capitol Hill this week during a hearing on toxic fluorochemicals in U.S. drinking water.
A male african lion plays with his 4 month old cub at Big Marsh in Serengeti National Park, Tanzania. Nick Garbutt / Barcroft Media / Getty Images
A Florida man has been allowed to import a Tanzanian lion's skin, skull, claws and teeth, a first since the animal was listed as threatened under the Endangered Species Act, according to US Fish and Wildlife Service records uncovered by the Center for Biological Diversity through the Freedom of Information Act.
A fracked natural gas well in northwest Louisiana has been burning for two weeks after suffering a blowout. A state official said the fire will likely burn for the next month before the flames can be brought under control by drilling a relief well.
The universe is expanding much quicker than previously thought, according to researchers in Germany, leading scientists to suggest it may be more than 2 billion years younger than past estimates.