NRG Complying With Settlement, Opens Second EV Charging Station
Oct. 08, 2013 03:04PM EST
Business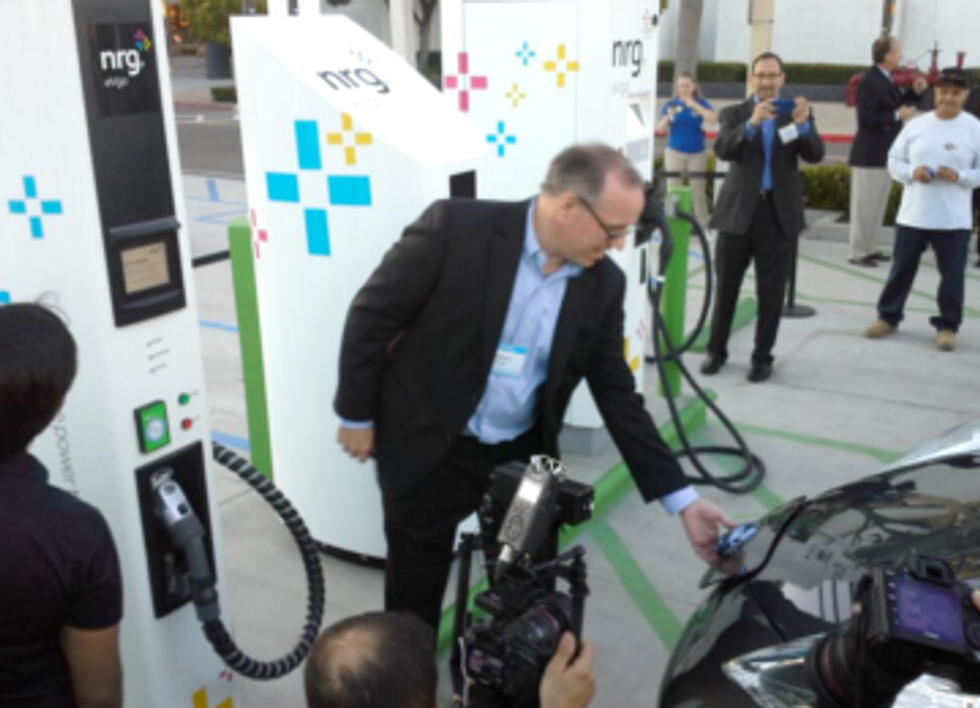 Brandon Baker
NRG eVgo recently opened a charging station that boasts connectivity for all varieties of electric vehicles (EV).
The Freedom Station at Simon Property Group's Fashion Valley in San Diego is the nation's first all-in-one charging station, the company said. Drivers have access to any type of connector they might need—SAE Combo, CHAdeMO direct current (DC) fast charge and alternating current (AC) J1772 Level 2 EV charging.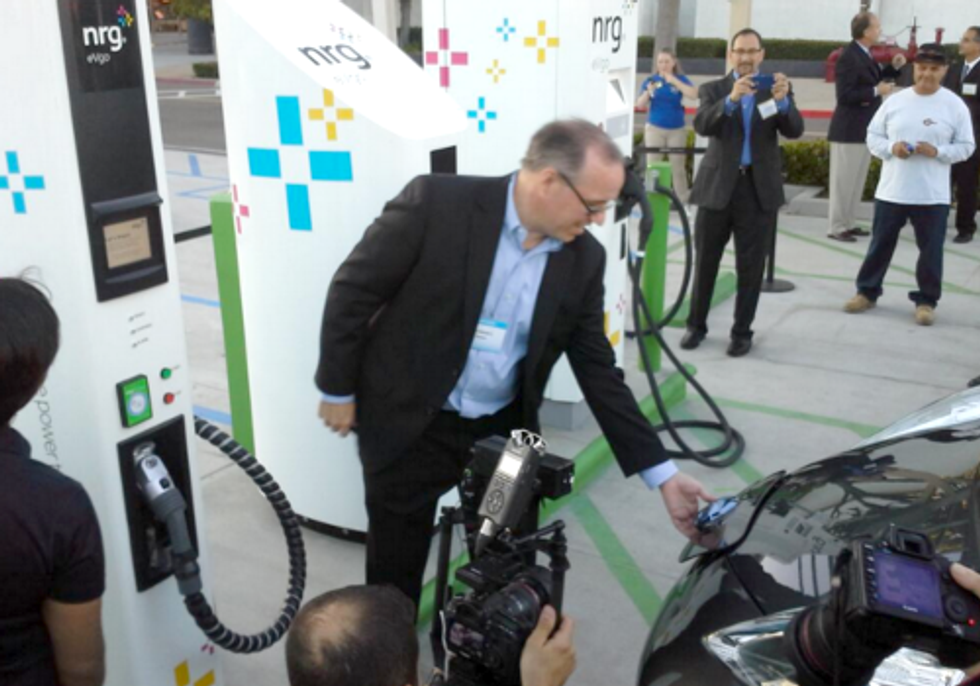 Introduced in late September, the Freedom Station is part of eVgo's plan to build EV charging networks across the San Francisco Bay, San Joaquin Valley, Los Angeles Basin and San Diego areas of California. The company opened its first charging station earlier in September at Kimco's Westlake Shopping Center in Daly City, near San Francisco.
The larger plan is for eVgo to provide charging stations at offices, multi-family communities, schools and hospitals. The company wants to align itself with California's goal of having at least 1.5 million zero-emission cars on the road by 2025, but also must open the stations to comply with a settlement.
NRG eVgo's parent company, NRG Energy of Houston, agreed to invest $120 million in a network of EV stations as part of a 2012 settlement for overcharging customers for electricity during the 1999 energy crisis. NRG, which has 2 million customers in 16 states, must open 200 EV charging stations by 2016 and another 10,000 plug-in units at 1,000 locations across the state.
Still, the company looks to benefit greatly from the openings—it estimates that one-third of all EV sales in the U.S. come from California.
The DC fast chargers at Fashion Valley can provide up to an 80 percent charge in less than 30 minutes.
"With charging options at your home, apartments and work combined with on-the-go charging, our mission is to make it even easier to choose to drive an electric car," Terry O'Day, vice president of business development for NRG eVgo in California, said.

EcoWatch Daily Newsletter