FDA Extends Comment Period for GE Salmon
Feb. 15, 2013 11:12AM EST
GMO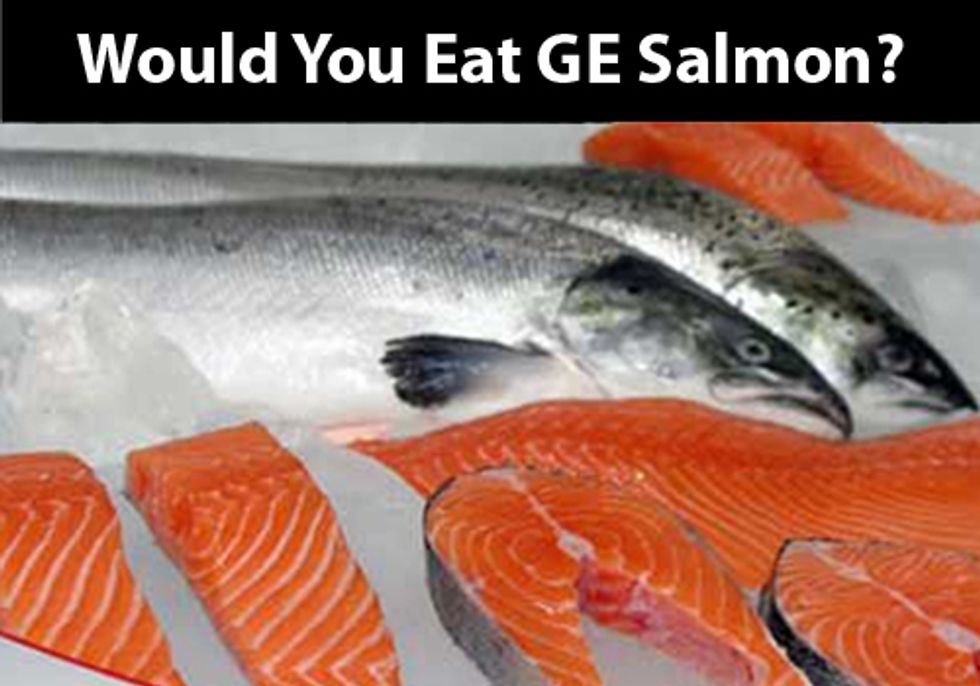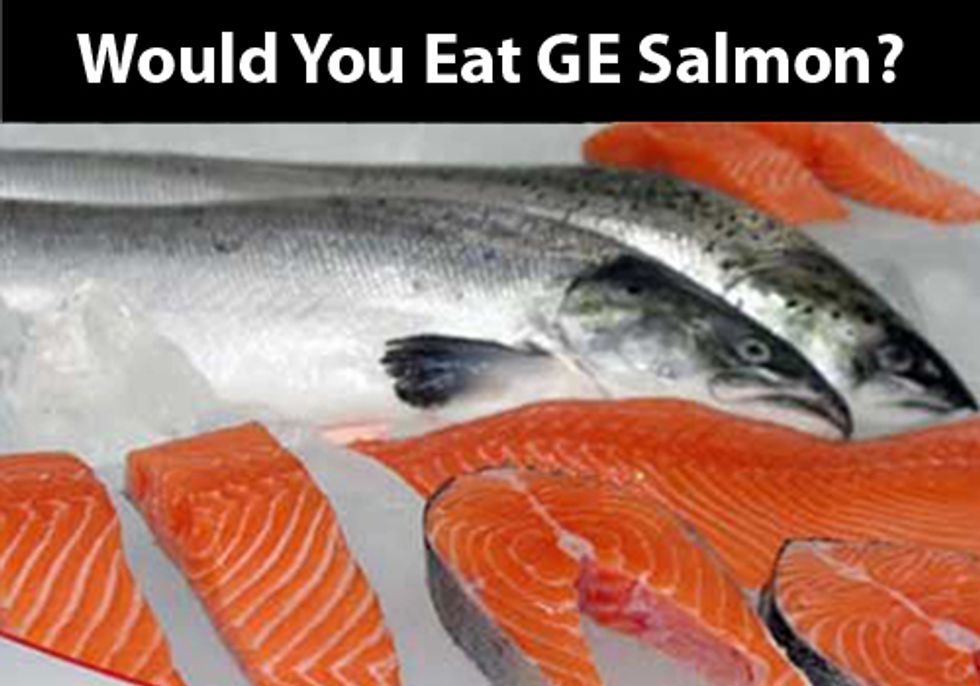 The U.S. Food and Drug Administration on Wednesday announced that it is extending the mandatory public comment period on the approval of genetically engineered (GE) salmon. Originally scheduled to end on Feb. 25, the public comment period, with two documents available for comment in the Federal Register, will now close on April 26. The salmon would be the first GE food given the green light for human consumption. 
The extension is for two documents related to the approval of Massachusetts company AquaBounty Technologies' application for AquAdvantage Salmon.  The Draft Environmental Assessment (EA) and the preliminary Finding of No Significant Impact (FONSI) have already received a combined 31,458 comments online in the Federal Register docket.
"The draft EA and preliminary FONSI are one step in FDA's evaluation of the AquAdvantage Salmon and do not indicate an approval of the application," FDA said when announcing the extension. "The National Environmental Policy Act of 1969 (NEPA) requires FDA and other federal agencies to perform such assessments whenever a major Federal action is taken."
"AquAdvantage Salmon are Atlantic salmon that have been genetically engineered to reach a measure of growth commonly used in salmon aquaculture more rapidly than other farmed Atlantic salmon. This is commonly linked to "reaching market size" (about 2-5 kilograms or about 5-12 pounds) in less time than other farmed salmon," FDA said in reference to the AquAdvantage's GE salmon.
If approved, the GE salmon may require no labeling to note its modification with the genes of other fish.
"Not only does this ignore our fundamental right to know what we are putting on our plates, it is simply bad for business, as many will avoid purchasing any salmon for fear it is genetically engineered," said Winonah Hauter, executive director of Food & Water Watch.
Consumers Union also weighed in on FDA's report, rebuking it as "flawed and inadequate."
"The FDA has found that the salmon is safe to eat.  However, we are deeply concerned that the potential of these fish to cause allergic reactions has not been adequately researched," said Michael Hansen PhD, senior scientist with Consumers Union. "FDA has allowed this fish to move forward based on tests of allergenicity of only six engineered fish—tests that actually did show an increase in allergy-causing potential."
"We are further concerned that consumers will in many cases not have any way to avoid this fish if they want to. While salmon is required by law to be labeled as to country of origin in supermarkets, this does not apply to fish markets or restaurants. While in supermarkets consumers could avoid fish from Panama, where this salmon will be grown, they will not have this ability when eating out or buying at a fish store," Hansen said.
Visit EcoWatch's GENETICALLY MODIFIED ORGANISM page for more related news on this topic.
——–
Tell the FDA to Deny Approval of GE Salmon:
EcoWatch Daily Newsletter