This website uses cookies to ensure you get the best experience while browsing it. By clicking 'Got It' you're accepting these terms.


The best of EcoWatch, right in your inbox. Sign up for our email newsletter!
Farmworkers feed the world. This is the rallying cry of the Student Action with Farmworkers (SAF), an organization that works with students, advocates, and farmworkers across the United States to create a more just agricultural system. The crucial contribution that farmworkers make to the food system has only heightened amid the C0VID-19 pandemic, as farmworkers are among the list of critical positions that the United States Department of Homeland Security encouraged to continue a normal working schedule.
Mrs. Beatrice Sebyala stands within her crop of maize at her farm in Nakasongola, Uganda. Beatrice uses her farm as a demo and example for other farmers. Uganda is home to the most organic producers in Africa. In Pictures Ltd. / Corbis / Getty Images
Organic farmers in Africa face an arduous journey getting cropland certified, limiting exports and frustrating farmers who say ecological practices could increase food security while protecting the land.
EcoWatch Daily Newsletter
Amitabh Bachchan
TeachAids / Flickr / CC BY-SA 2.0
Bollywood icon Amitabh Bachchan said he has "taken care" of 1,398 farmers by wiping out more than $560,000 (40m rupees) of their debt, BBC News reported.
"Gratitude leans across to the desire of removing some of the burdens that farmers continue to suffer from ... and the inner peace it generates when the desired is completed," the 76-year-old Indian film legend wrote in a blog post on Tuesday.
At David Wildy's soybean fields in Arkansas, soybean plants planted in April 2017 (left) show signs of being impacted by dicamba. Soybean plants planted later in the season (right) stand taller. The Washington Post / Getty Images
The U.S. Environmental Protection Agency (EPA) announced Wednesday that it would allow farmers to continue spraying the controversial pesticide dicamba for the next two years. Dicamba is sold by Monsanto to be used on soybean and cotton plants genetically engineered to be resistant to the weedkiller. The problem is that it drifts on the wind, harming non-resistant crops and wild plants. Over the past two years, it damaged around five million acres of crops, trees and gardens, the Center for Biological Diversity (CBD) said.
Drought damage on the Fresno Harlen Ranch in Fresno, CA in 2014. USDA photo by Cynthia Mendoza
By John Russell
Sometimes climate change can feel like someone else's problem—we read about stronger hurricanes hitting our coasts or wildfires raging across California and think 'well, it's a good thing that I live here and not there.' The truth is, climate change is everyone's problem, and it's already impacting Ohio. But we have a way to fight it.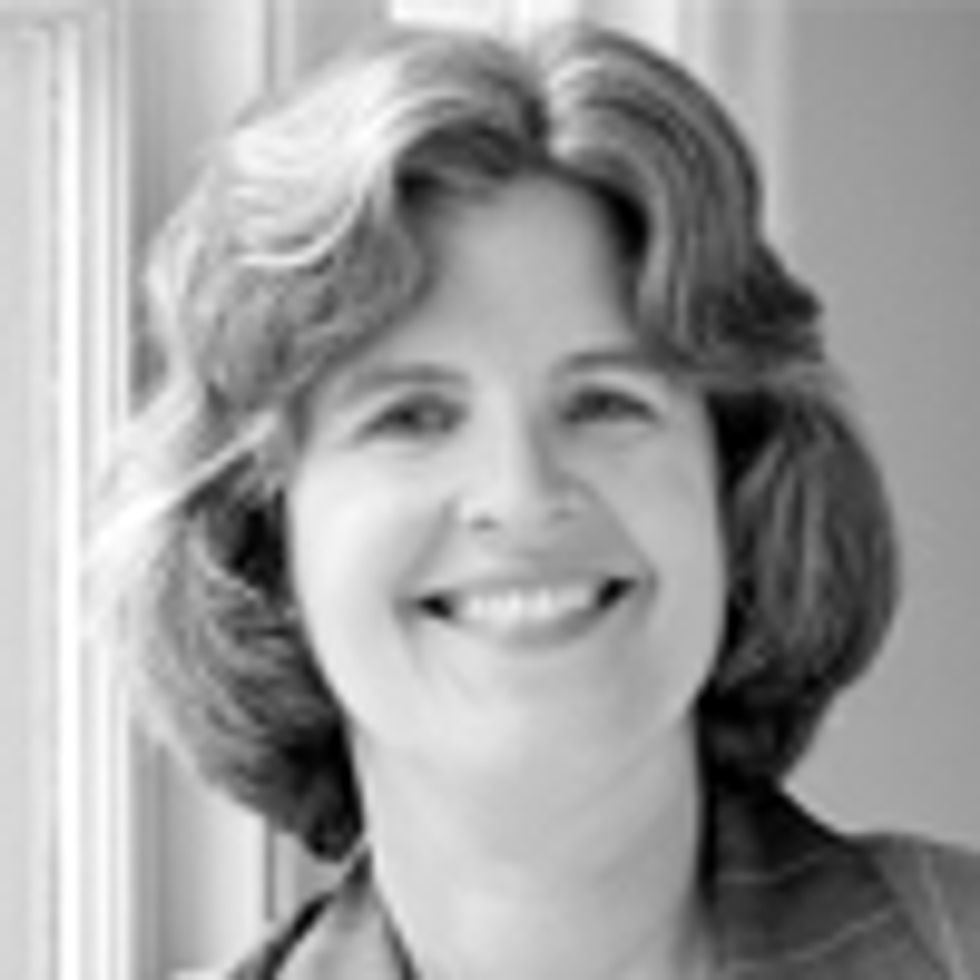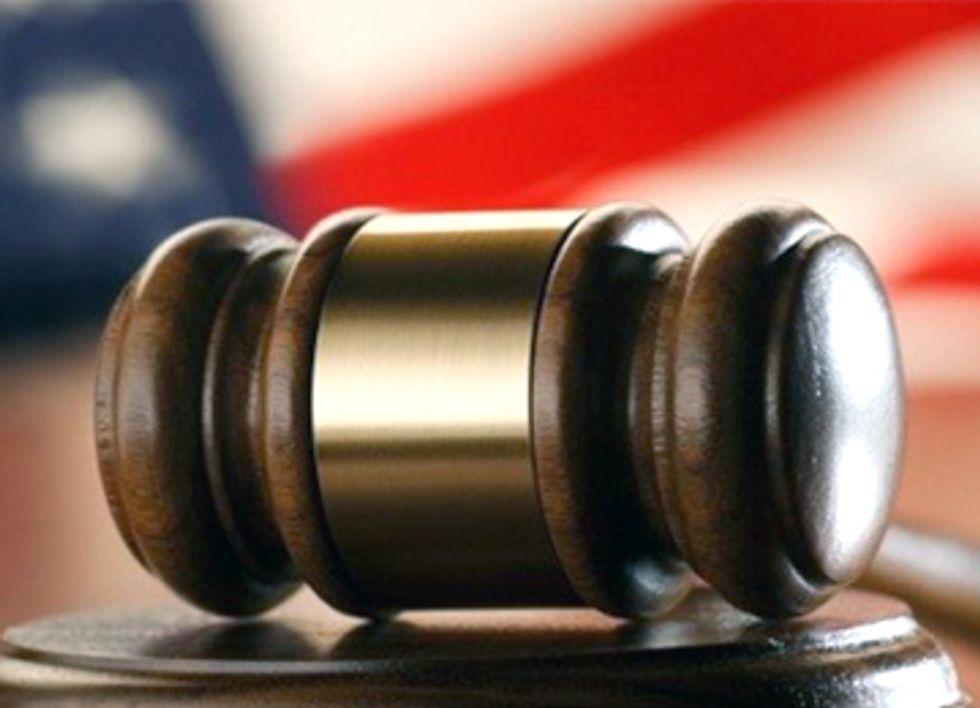 Last year, I wrote about this topic out of frustration that lists like this one tend to neglect an entire profession. It seems one year later, this serious omission continues to persist. And just to prove my point, my 2013 list does not repeat any of the lawyers I listed in 2012, but be sure to check them out too as they are still deserving of the recognition.
1) Janelle Orsi, executive director of the Sustainable Economies Law Center, which hosts regular "legal cafes" to offer free advice for small farmers, food entrepreneurs and others creating positive alternatives. While their work is localized to California, it's a wonderful model to follow. (See her book, Practicing Law in the Sharing Economy). @JanelleOrsi
2) On the other side of the country, a similar project is happening at a little place called the Harvard Food Law and Policy Clinic. The clinic offers free legal advice to individuals as well as communities seeking to make policy change.
3) Jason Foscolo is a food law attorney based in New York, providing "legal counsel for farmers and food entrepreneurs." Foscolo is on the cutting edge of a burgeoning legal specialty. His blog, co-authored by other up-and-coming food lawyers, is always informative and provocative. @FoodLawAttorney
4) Jean Terranova, based in the Boston area, is also forging new ground bringing attention to the practice of food law while working with the Harvard clinic. Be sure to follow Terranova's list of food lawyers on Twitter, since I can't even fit them all here. @JeanTerranova
5) Fare Grange Law is providing legal services in Minneapolis to "sustainable, local, non-GMO and organic farm businesses, independent food entrepreneurs, and good food advocacy groups." @FareGrangeLaw.
6) Ted Mermin is executive director of an innovative firm called Public Good Law Center in Berkeley. Mermin is my go-to expert on First Amendment law and advertising. Last year, he co-authored an important article on regulating junk food marketing to children.
7) Reece Richman is a small but powerful law firm based in New York City that is suing the likes of Coca-Cola, General Mills and PepsiCo's Frito-Lay over deceptive marketing practices. As I wrote about recently, many of these cases are gaining momentum. Stay tuned for more cutting-edge litigation holding industry accountable.
8) George Kimbrell is senior attorney at Center for Food Safety, one of very few advocacy groups that uses litigation as a tool to improve the food system. Kimbrell's legal team recently won an important victory when a federal court ordered the Food and Drug Administration to release delayed food safety regulations as required by statute. @TrueFoodNow
9) An often overlooked but powerful tool is that of state attorneys general and city attorney offices, both of which can file consumer deception cases against companies engaging in misleading advertising. For example, the city of San Francisco is suing Monster for marketing energy drinks to kids, while several attorney general offices (including New York) are also investigating this issue.
10) Baylen Linnekin is executive director of Keep Food Legal. While I disagree with most of his agenda, I respect Linnekin's philosophy, which is refreshingly not motivated by economic self-interest. We do agree on supporting small-scale and local food alternatives such as food trucks. @BaylenLinnekin
Visit EcoWatch's FOOD page for more related news on this topic.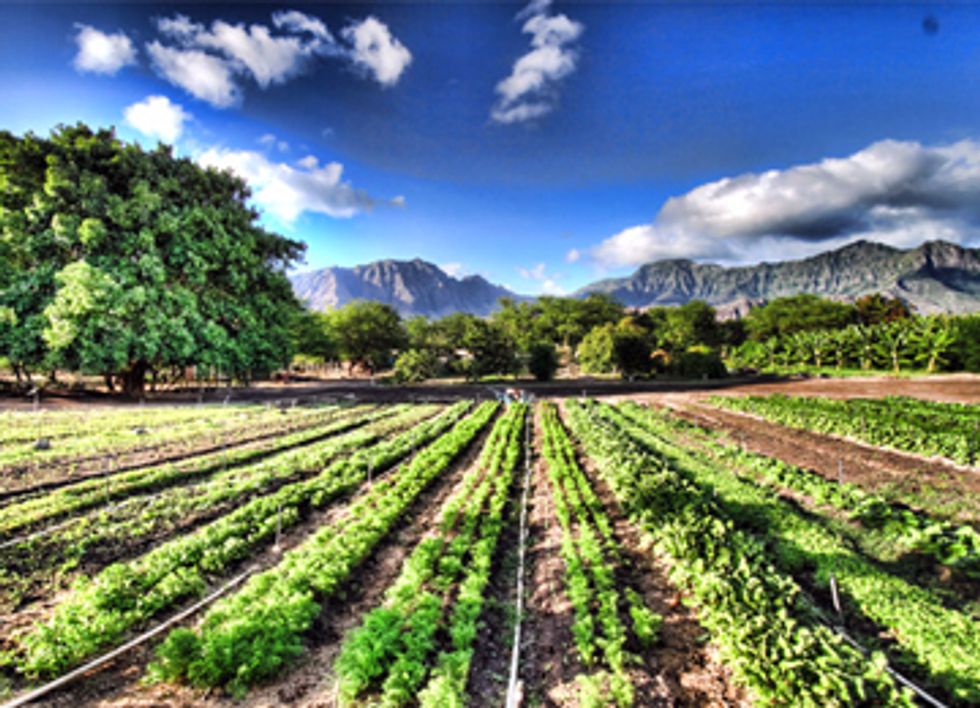 A three-judge panel at the Court of Appeals for the Federal Circuit ruled yesterday that a group of organic and otherwise non-genetically modified organism (GMO) farmer and seed company plaintiffs are not entitled to bring a lawsuit to protect themselves from Monsanto's transgenic seed patents "because Monsanto has made binding assurances that it will not 'take legal action against growers whose crops might inadvertently contain traces of Monsanto biotech genes (because, for example, some transgenic seed or pollen blew onto the grower's land).'"
 
In the ruling issued yesterday in the case Organic Seed Growers and Trade Association (OSGATA) et al. v. Monsanto, the Court of Appeals judges affirmed the Southern District of New York's previous decision that the plaintiffs did not present a sufficient controversy to warrant adjudication by the courts. However, it did so only because Monsanto made repeated commitments during the lawsuit to not sue farmers with "trace amounts" of contamination of crops containing their patented genes.
Plaintiffs' attorney, Dan Ravicher of the Public Patent Foundation (PUBPAT), views the decision as a partial victory. "Before this suit, the Organic Seed plaintiffs were forced to take expensive precautions and avoid full use of their land in order to not be falsely accused of patent infringement by Monsanto," said Ravicher. "The decision today means that the farmers did have the right to bring the suit to protect themselves, but now that Monsanto has bound itself to not suing the plaintiffs, the Court of Appeals believes the suit should not move forward."
The plaintiff farmers and seed companies began their legal battle in March of 2011, when they filed a complaint against agricultural giant Monsanto asking for a declaration that Monsanto's patents on genetically engineered seed were invalid or unenforceable. The plaintiffs were compelled to file the suit because Monsanto's patented seed can contaminate neighboring fields through various means including wind and insects, and the owners of those fields, such as plaintiffs, can then be sued by Monsanto for patent infringement.
 
The Organic Seed plaintiffs' complaint detailed Monsanto's abusive business and litigation tactics that have put several farmers and independent seed companies out of business. They also detailed Monsanto's history of ruthless patent enforcement, going so far as investigating as many as 500 farmers each year for patent infringement by trespassing onto their land. The plaintiffs further detailed the harms caused to society by Monsanto's GMO seed, including the proliferation of herbicide-resistant "superweeds" and environmental pollution. The plaintiffs set forth in their legal filings how the patents were legally deficient in several ways including that the covered technology has no beneficial social use and that the dozens of patents issued to Monsanto have illegally extended and entrenched its monopoly.
"Even though we're disappointed with the Court's ruling not to hear our case, we're encouraged by the court's determination that Monsanto does not have the right to sue farmers for trace contamination," said Maine organic seed farmer Jim Gerritsen, president of lead plaintiff OSGATA. "However, the farmers went to court seeking justice not only about contamination, but also the larger question of the validity of Monsanto's patents. Justice has not been served."
 
While the court is relying on Monsanto's promise not to sue farmers for unintentional contamination, a growing number of America's farmers and consumers are concerned about genetic contamination of our food supply by Monsanto's transgenic crops. While this lawsuit seeks to protect contaminated farmers from being accused of infringing Monsanto's patents, the decision today allows farmers who are contaminated to sue Monsanto and Monsanto's customers for the harm caused by that contamination without fear of a retaliation patent infringement claim against them by Monsanto.
 
"Today's ruling may give farmers a toehold in courts regarding the unwanted contamination of their crops, but it does not protect our food supply from the continued proliferation of Monsanto's flawed technology," said Dave Murphy, founder and executive director of Food Democracy Now!, a co-plaintiff in the lawsuit. "The real threat of continued contamination of our nation's food supply was only highlighted last week when Monsanto's unapproved GMO wheat was discovered in an Oregon farmer's field more than 10 years after it was legally planted in that state."
The discovery of GMO contamination sent shockwaves through the Western wheat growers community and resulted in Japan and South Korea temporarily halting the acceptance of American wheat imports.
 
Despite the Court of Appeals' Decision today the plaintiffs still have the right to ask the Supreme Court to review the Court of Appeals decision and ultimately reinstate the case. Ravicher said the plaintiffs are considering doing so. Complete background on the full lawsuit is available on the OSGATA website.
Visit EcoWatch's GENETICALLY ENGINEERED FOODS page for more related news on this topic.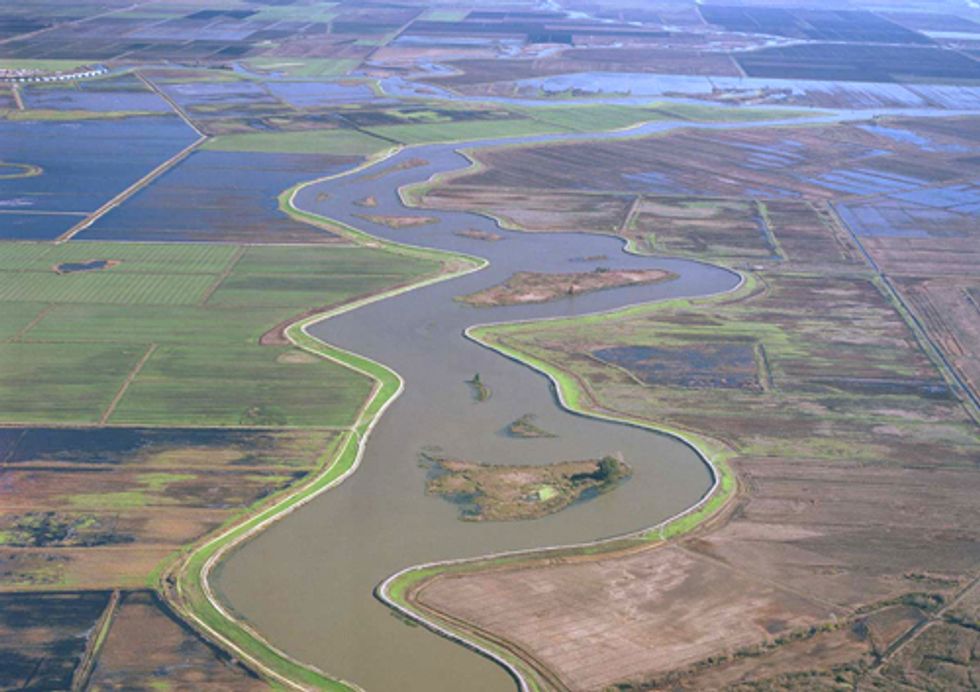 A bill that overrides a bipartisan, court-approved settlement to restore the San Joaquin River in California was passed by the House of Representatives, despite the fact that President Obama has already pledged to veto it. The bill passed with strong Republican support and against the wishes the vast majority of California Democratic House members.
The bill called the "San Joaquin Valley Water Reliability Act" (H.R. 1837) is also opposed by the State of California, California's two senators, the California Attorney General, the leaders of the California State Legislature, commercial and recreational fishing associations, environmental groups, water districts, local governments, delta farmers and others.
Among other things the bill, introduced by Rep. Devin Nunes (R-CA), would toss out the 2009 San Joaquin River Restoration Agreement, which was agreed to by parties in a federal court settlement in California. The bill also sets a dangerous precedent for preempting state water rights, leaving other states vulnerable to this kind of federal interference.
Farmers and fishermen, whose livelihoods depend on a healthy Bay-Delta oppose the bill because it would take water needed to grow crops and healthy salmon runs. If passed, the Representative Nunes bill would reverse efforts to restore the Bay-Delta estuary and improve the reliability California's water supplies.
Zeke Grader of the Pacific Coast Federation of Fishermen's Associations, a trade group representing commercial salmon fishermen said, "This bill is a jobs killer for fishermen and fishing communities. It's clear that Mr. Nunes and his fellow travelers have greased the way for a massive giveaway of a public resource to these San Joaquin Valley water profiteers."
"The Nunes bill is a blatant attempt to boost corporate profits for some of the world's wealthiest agribusinesses and to wipe out important environmental protections that the bill's supporters never liked," said Marjorie Mulhall, Earthjustice associate legislative counsel. "The changes proposed by Big Ag will result in more species going extinct, including species like Pacific salmon that are critical to the economies of West Coast states."
At stake is the largest estuary on the West Coast of North America. It is a maze of wetlands and farmlands, islands and waterways, where torrents of the Sierra Nevada mix with tides from the Pacific Ocean. It provides a haven for fish and wildlife, quenches the thirst of millions of Californians, contains thousands of acres of farmland while watering hundreds of thousands more, and nurses salmon runs that sustain fishing ports along a thousand miles of coastline.
A Bush-era water giveaway to junior water rights growers and a billionaire water-broker shattered the estuary's delicate life balance and caused natural flows to reverse course, dragging tens of thousands of young salmon and other native fish to their deaths. Earthjustice won court victories to stop this runaway water diversion scheme—victories now under attack in Congress.
For more information, click here.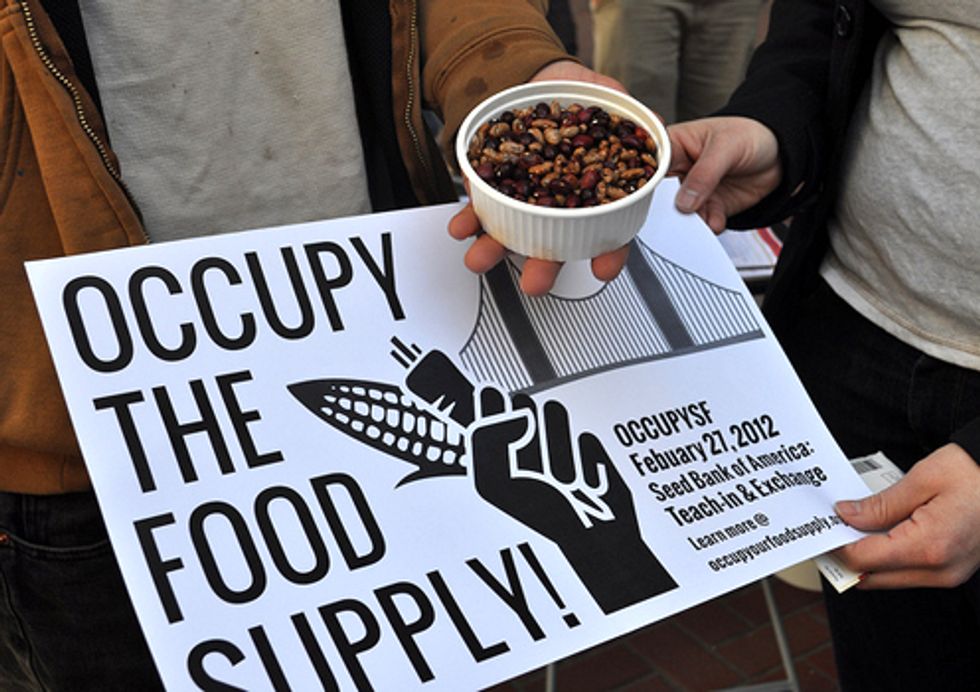 Organizers called the Feb. 27 Occupy our Food Supply day of action a resounding success. The day included more than 100 events across the globe, united an unprecedented alliance of more than 60 Occupy groups and 30 environmental, food and corporate accountability organizations, and featured prominent voices including Indian environmentalist Vandana Shiva, music legend Willie Nelson, actor Woody Harrelson, authors Raj Patel, Anna Lappe, Gary Paul Nabhan, author Michael Ableman and Marion Nestle, among others.
"At this point, we can barely keep up with all the events and blog postings," said Hillary Lehr, an organizer for Rainforest Action Network, which helped facilitate the day of action. "From mommy bloggers to Occupy groups, we are seeing an enormous spectrum of people respond to Occupy our Food Supply's call to resist corporate consolidation of our food systems and create socially and environmentally just local solutions. Plain and simple, it is clear that getting big food giants like Cargill and Monsanto out of our food system is an idea whose time has come."
Across the globe, online and offline, thousands participated in the events. Events included a 40 person seed exchange at the New York Stock Exchange hosted by Occupy Wall Street; the building of a community garden in Oakland hosted by Occupy the Food System Oakland; the 'stickering' of genetically modified foods at more than 20 Safeway and Whole Foods grocery stores across the country; more than 100 people in Wayzata, Minn. convening a Cargill call-in day to CEO Greg Page; and an 'evict Monsanto' protest is planned for Feb. 29 at the Monsanto offices in Lockhart, Texas.
"Every stage of the food system involves some sort of destructive or exploitive practice, and we really need to change that," said Alec Higgins with Occupy Wall Street Food Justice, which organized the seed exchange at the New York Stock Exchange. "Food is at the core of OWS values. We are coming together around this one thing that is so essential to our well being. It's what we eat."
Occupy our Food Supply also had an online face with a blogger and social media day of action, asking influential bloggers, social media users and blog sites to write on the corporate control of food. More than 75 blogs covered the day, from the prominent Huffington Post to the niche CivilEats and Curvy, Foody, Hungry. On Twitter, the event reported two to three posts per minute using the #F27 hasthtag.
Never have so few corporations been responsible for more of our food chain. Of the 40,000 food items in a typical U.S. grocery store, more than half are now brought to us by just 10 corporations. Today, three companies process more than 70 percent of all U.S. beef, Tyson, Cargill and JBS. More than 90 percent of soybean seeds and 80 percent of corn seeds used in the U.S. are sold by just one company—Monsanto. Four companies are responsible for up to 90 percent of the global trade in grain. And one in four food dollars is spent at Walmart.
The overwhelming support for Occupy our Food Supply underscores the unity between farmers, parents, health care professionals, human rights activists, food justice advocates and food lovers around the world who are increasingly viewing their concerns as different manifestations of the same underlying problem—a food system structured for short term profit instead of the long term health of people and the planet.
Supporting groups included: Bay Localize, Berkeley Association for Animal Advocacy, Biosafety Alliance, California Food and Justice Coalition, Chiapas Support Committee, Family Farm Defenders, Food Democracy Now, Food First, Foodchain Workers Alliance, Indigenous Environmental Network, National Family Farms Coalition, PAN (Pesticide Action Network), Pesticide Watch, Planting Justice, Occupy Big Food, Occupy Claremont, Occupy Cargill, Occupy DC, Occupy Denver, Occupy Farms, Occupy Fort Lauderdale, Occupy Food, Occupy Gardens Toronto, Occupy Jacksonville, Occupy MN/Seeds of Change, Occupy London, Occupy Monsanto, Occupy Philly Occupy Vacant Lots),  Occupy Porto Alegre (Brazil), OWS-Food Justice, OWS Puppets, OWS Sustainability, Occupy Santa Cruz, Occupy SF Environmental Justice Working Group, and Occupy the Food System-Oakland, Organic Consumer Association and many others.
See the full list of supporting organizations and events by clicking here.
For more information, click here.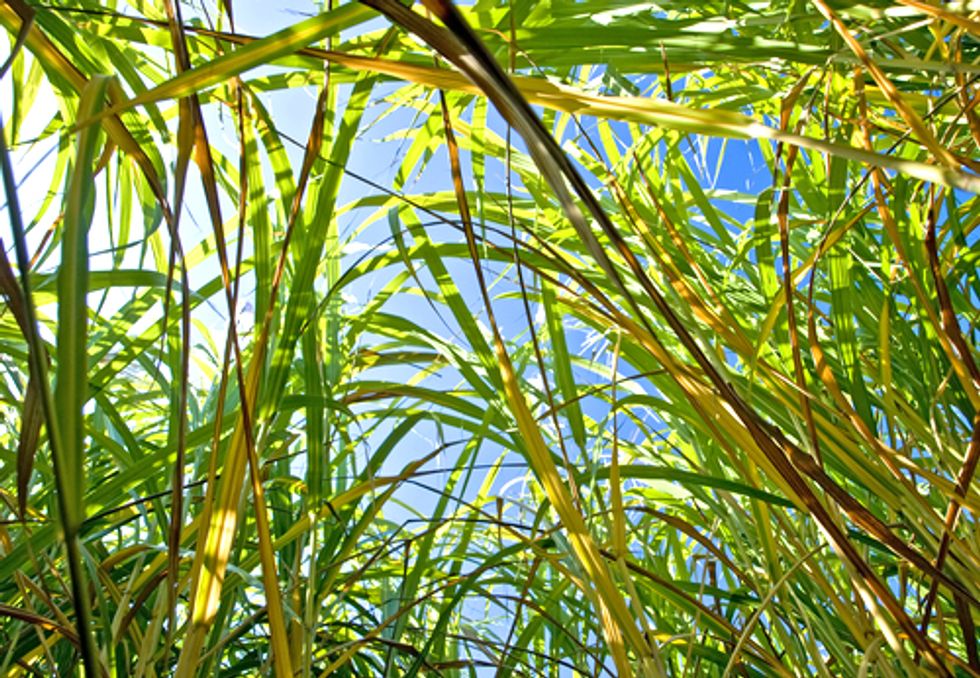 On Feb. 27, 643 organizations, representing tens of millions Americans, expressed strong support for the Conservation Title of the U.S. Farm Bill in a letter sent to Chairwoman of the Senate Agriculture Committee Debbie Stabenow (D-MI) and Chairman of the House Agriculture Committee Frank Lucas (R-OK), as well as the ranking members of those committees.
The letter urges the committees to provide the greatest possible priority for conservation programs in the funding and structuring of Farm Bill reauthorization.
The letter states that, "In our vast collective experience as landowners, farmers, ranchers, forest managers, agricultural and forest businesses, hunters and anglers, local and state government officials, and non-profit organizations representing a wide range of interests, we can say, without any doubt, that the programs within the Conservation Title work cost-effectively to serve the short and long term interests of the American people."
On behalf of the signers, 10 agricultural, forestry, and conservation organizations who coordinated distribution of the letter said that, "Farm Bill conservation programs provide a multitude of benefits for every region of America, not the least of which is helping landowners stay on the land as stewards of America's legacy of natural resources. We, and all the signers of this letter, urge the Agriculture Committees to reauthorize the Farm Bill in a manner that sustains conservation funding to meet our national needs. The conservation efforts in the Farm Bill are critical to a strong economy, healthy and productive rural lands and vibrant communities. We appreciate the leadership of the Chairmen and Ranking Members of the House and Senate Agriculture Committees on this issue."
Additional statements of support include:
Roger Wolf of the Iowa Soybean Association: "The Iowa Soybean Association supports a Conservation Title resulting in stronger soils and safer waters from our most productive working-land areas. Working in partnerships on priority resources concerns, keeping working-land productive and securing performance is key to our farmers."
Becky Humphries of Ducks Unlimited: "While we understand these are difficult times, we believe every possible effort should be made to provide sufficient funding for the Conservation Title programs over the next five years so that they can continue to benefit the American people."
Sara Hopper, agricultural policy director for Environmental Defense Fund and a former staff member of the Senate Agriculture Committee: "Farm Bill conservation programs are a smart government investment in the long-term health of both American agriculture and our environment because they leverage additional resources from agricultural producers, who share the cost of implementing conservation practices on the land. Because increasing global demand for food is intensifying pressure on America's land and water resources, it is more critical now than ever to maintain and strengthen conservation programs."
Ferd Hoefner of the National Sustainable Agriculture Coalition: "Our long-term food security depends on balancing production needs with protection and enhancement of natural resources. No farm bill investment is more important or more cost effective than helping farmers protect natural resources and prevent pollution."
The full text of the letter to the leaders of the Agriculture Committees can be found online, including the complete list of signers.
For more information, click here.