This website uses cookies to ensure you get the best experience while browsing it. By clicking 'Got It' you're accepting these terms.
FDA Bungles BPA Study Triggering Uproar Within Scientific Community
Mar. 24, 2014 04:04PM EST
Health + Wellness
Food and Drug Administration (FDA) scientists published a study in February finding that low-level exposure to the controversial plastic additive bisphenol A (BPA) is virtually harmless—a conclusion that stirred an uproar within academic circles.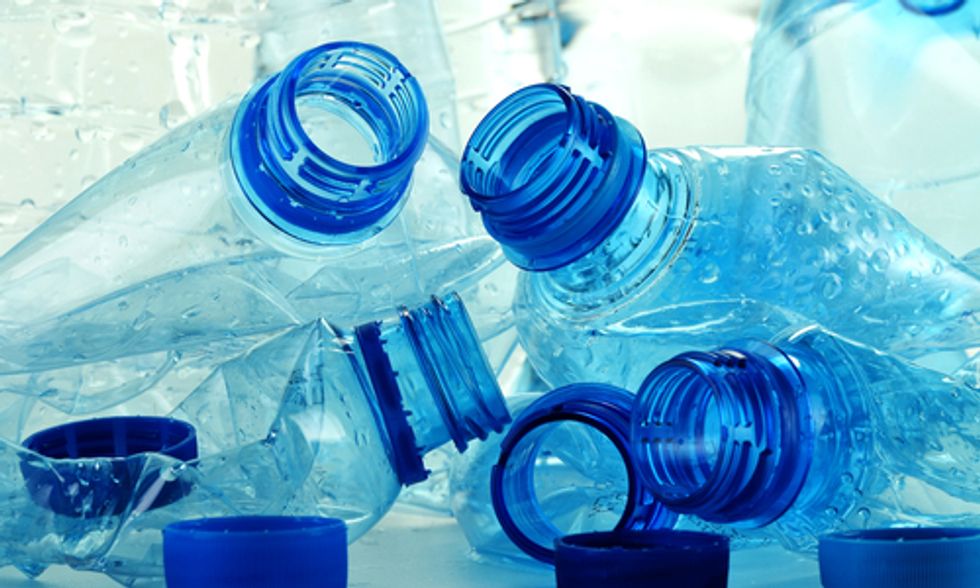 Photo courtesy of Shutterstock
The chemical industry at-large and the FDA used the research to combat persistent concerns over BPA and its severe side effects. But, according to Mother Jones, a group of leading academic scientists, who had been collaborating with the FDA on a related project, were infuriated the study was even released because they believed the agency had ​botched the experiment.
Mother Jones reports:
On a conference call the previous summer, officials from the FDA and the National Institutes of Health (NIH) had informed these researchers that the lab where the study was housed was contaminated. As a result, all of the animals—including the supposedly unexposed control group—had been exposed to BPA. The FDA made the case that this didn't affect the outcome, but their academic counterparts believed it cast serious doubt on the study's findings. "It's basic science," says Gail S. Prins, a professor of physiology at the University of Illinois at Chicago, who was on the call. "If your controls are contaminated, you've got a failed experiment and the data should be discarded. I'm baffled that any journal would even publish this."
Yet the FDA study glossed over this detail, which was buried near the end of the paper. Prins and her colleagues also complain that the paper omitted key information—including the fact that some of them had found dramatic effects in the same group of animals. "The way the FDA presented its findings is so disingenuous," says one scientist, who works closely with the agency. "It borders on scientific misconduct."
Standing in contrast to the FDA findings are countless studies that found BPA—an estrogenic chemical—was linked to serious health problems from asthma, cancer, miscarriages and low sperm count to genital deformity, heart disease, liver problems and Attention Deficit Hyperactivity Disorder. 
Moreover, studies also suggest that even BPA-free plastics can potentially cause harm to infants and toddlers. 
Avoiding BPA
Some easy starters for minimizing BPA exposure in your life are provided by Women's Voices for the Earth:
Opt for fresh or frozen foods instead of canned. A 2011 study by the Breast Cancer Fund showed that people decreased the amount of BPA in their bodies by 60 percent in just three days when they eliminated canned foods and food packaged in plastics from their diet. Another study found that eating one can of soup every day for five days increased the BPA in a body by 1,200 percent.
Look for products packaged in glass or lined cardboard instead of cans.
Store food in glass or ceramic containers instead of plastic.
Use stainless steel or glass water bottles instead of plastic bottles.
Refuse paper receipts when you don't need them. BPA rubs off easily onto hands, and then gets into mouths or eyes.
Store receipts you need in an envelope separate from your wallet or purse, and wash your hands after handling them.
Avoid plastic where possible or look for plastics with the recycle symbol #5, which signifies polypropylene, a safer plastic.
--------
Related Content: 
Non Toxic Alternatives to BPA and BPA-Free Bottles
Research Warns BPA-Free Plastic Still Toxic to Infants and Toddlers
EcoWatch Daily Newsletter
A pangolin at a rescue center in Cambodia. Rhett A. Butler / Mongabay
A man carries plastic shopping bags in Times Square on May 5, 2018 in New York City. Kena Betancur / VIEWpress / Corbis / Getty Images
White gold man-made diamond solitaire engagement ring. Clean Origin
While keeping track of the new trends in the diamond industry can be hard, it is still an essential task of any savvy consumer or industry observer. Whether you are looking to catch a deal on your next diamond purchase or researching the pros and cons of an investment within the diamond industry, keeping up with the trends is imperative.
Rep. Alexandria Ocasio-Cortez (D-NY) (C) chants with housing and environmental advocates before a news conference to introduce legislation to transform public housing as part of her Green New Deal outside the U.S. Capitol Nov. 14, 2019 in Washington, DC. Chip Somodevilla / Getty Images
Rep. Alexandria Ocasio-Cortez (D-N.Y.) took to the floor of the House of Representatives yesterday to chide Republicans for not reading the Green New Deal, which she introduced over one year ago, as The Hill reported. She then read the entire 14-page document into the congressional record.
Anti Ivan Duque's demonstrator is seen holding a placard with the photos of social leader Alirio Sánchez Sánchez and the indigenous Hector Janer Latín, both killed in Cauca, Colombia during a protest against Ivan Duque visit in London which included a meeting about fracking, environmental issues, the peace process implementation, and questioning the risk that social leaders in Colombia face. Andres Pantoja / SOPA Images / LightRocket / Getty Images
Colombia was the most dangerous nation in 2019 to be an environmental activist and experts suspect that conditions will only get worse.