This website uses cookies to ensure you get the best experience while browsing it. By clicking 'Got It' you're accepting these terms.


The best of EcoWatch, right in your inbox. Sign up for our email newsletter!
Research indicates that common BPA replacements may pose many of the same health effects as the original chemical. Getty Images
By George Citroner
Bisphenol A (BPA) is well-known for its estrogen-mimicking properties (Trusted Source), and is used in many canned foods. While manufacturers have been removing this compound from their products, new research is showing that the substitute might be just as bad.
BPA is found in plastic bottles, and it also leaches from can linings into foods, beverages and infant formula. Pixabay
The first U.S. study of the effect on people of exposure to a hormone-disrupting chemical widely used in food packaging showed that levels the Food and Drug Administration deems "safe" can alter insulin response, a key marker for diabetes.
The groundbreaking study, published in the Journal of the Endocrine Society, administered low doses of bisphenol A, or BPA, to 16 people, then tested their insulin production in response to glucose, commonly called blood sugar. When insulin and blood glucose levels were compared to the same measurements taken without exposure to BPA, researchers found that BPA significantly changed how glucose affected insulin levels. Similar insulin and glucose tests are used by doctors for diagnosing diabetes.
EcoWatch Daily Newsletter
These days, mobile phone chargers and cables can be picked up at just about any drug store or gas station. But these products can be cheaply made, come in unnecessary plastic packaging, and certainly add to world's toxic and growing electronic waste, or e-waste, problem
With that in mind, Nimble has launched a line of sustainably made mobile accessories that include wireless charging pads, stands and travel kits.
Hero Images / Getty Images
By Olga Naidenko
Mixtures of chemicals commonly found in consumer products are more likely to increase breast cancer risk than the same chemicals individually, according to a new analysis. But safety tests by government regulators don't routinely evaluate the combined effects of multiple chemical exposures.
One of the major health concerns associated with the widespread use of plastics is exposure to bisphenol A (BPA). BPA is an endocrine disruptor, meaning it mimics the effects of estrogen on the body and has been linked to the growth of tumors in the breast, uterus and prostate, impacts on pregnancy and fertility and disruption of the sexual development of the fetus that can cause cancer later in life.
There are 84,000 chemicals in commerce. How can you keep your family safe in light of so many potentially toxic exposures?
The truth is, we all have chemicals in our bodies and our bloodstreams. "What's happening is that there's an experiment going on, on all of us right now. There's a big, planned, but uncontrolled science experiment," says Michael Green, executive director at Center for Environmental Health (CEH).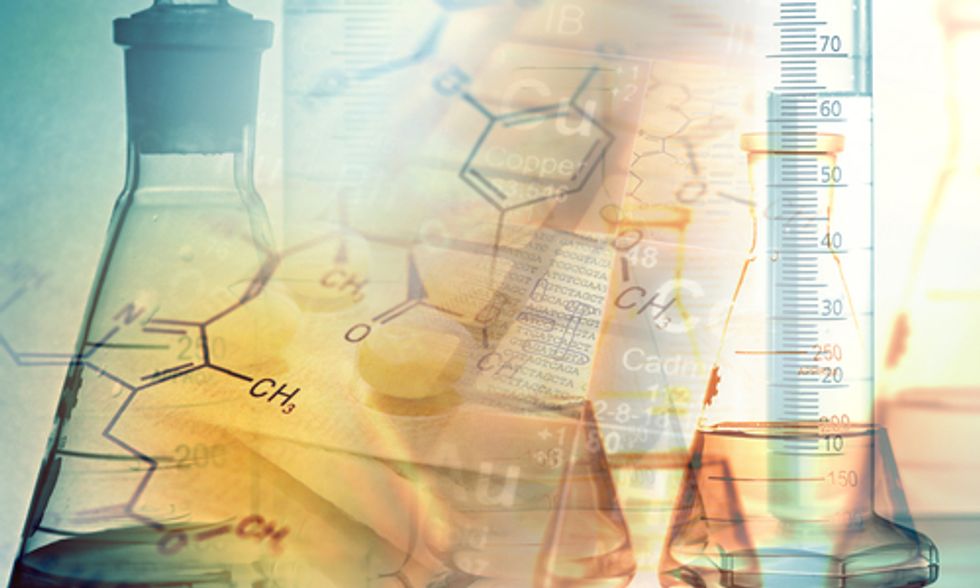 Photo courtesy of Shutterstock
Green founded CEH in 1996 with the belief that chemical makers do not have a right to expose people to concoctions that affect our health. CEH has been instrumental in national efforts to halt toxic exposures and to protect public health, including the landmark law that eliminated lead from children's products in the U.S. (after literally testing every child's product in the U.S. for the element). The organization has also forced manufacturers to remove toxins from products used daily by families, such as water filters, children's medicines, purses, rash cream and candy.
The Green Divas talk with Green about his experiences working with government, businesses and communities to keep us all safe from toxic chemicals where we work, play and live. Green discusses what BPA-free really means; explains why companies make a conscious choice to not know the health impacts of the chemicals they use; offers tips on how to avoid BPA (and its nasty cousins); and more.
Green, who recounts his own daily battles with his toddler over which (safe or unsafe) sippy cup she would use, firmly believes everyone should be able to protect their kids. "Your family's health should be in your hands alone."
Thanks to Green and CEH for protecting public health, holding companies responsible for their actions and products, and collaborating with the good role models out there who demonstrate how to do it right in the private sector.
——–
YOU MIGHT ALSO LIKE
The Alarming Effects of Pesticides on Young Brains
30% Jump in Autism Rates Brings Greater Urgency to Toxic Chemical Reform
——–
Food and Drug Administration (FDA) scientists published a study in February finding that low-level exposure to the controversial plastic additive bisphenol A (BPA) is virtually harmless—a conclusion that stirred an uproar within academic circles.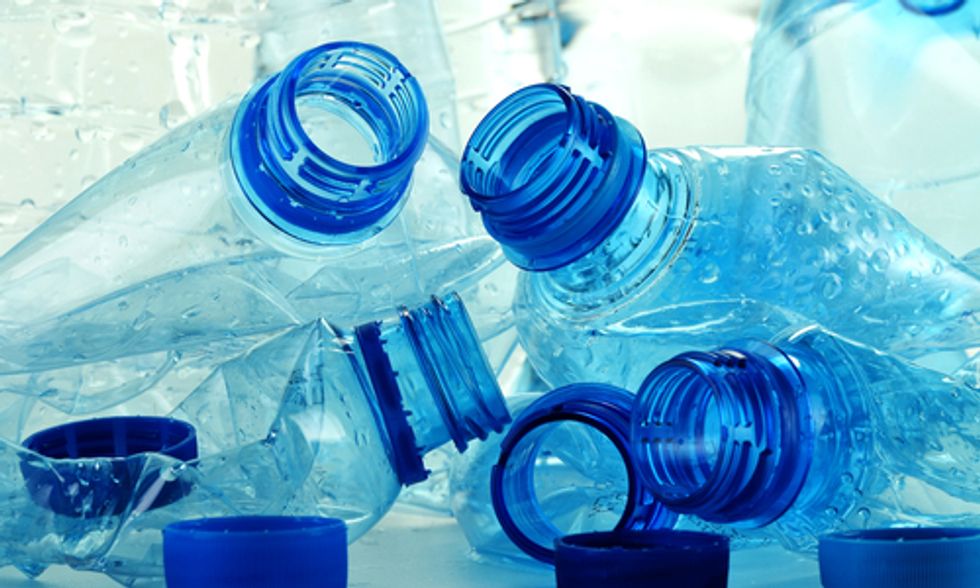 Photo courtesy of Shutterstock
The chemical industry at-large and the FDA used the research to combat persistent concerns over BPA and its severe side effects. But, according to Mother Jones, a group of leading academic scientists, who had been collaborating with the FDA on a related project, were infuriated the study was even released because they believed the agency had ​botched the experiment.
Mother Jones reports:
On a conference call the previous summer, officials from the FDA and the National Institutes of Health (NIH) had informed these researchers that the lab where the study was housed was contaminated. As a result, all of the animals—including the supposedly unexposed control group—had been exposed to BPA. The FDA made the case that this didn't affect the outcome, but their academic counterparts believed it cast serious doubt on the study's findings. "It's basic science," says Gail S. Prins, a professor of physiology at the University of Illinois at Chicago, who was on the call. "If your controls are contaminated, you've got a failed experiment and the data should be discarded. I'm baffled that any journal would even publish this."
Yet the FDA study glossed over this detail, which was buried near the end of the paper. Prins and her colleagues also complain that the paper omitted key information—including the fact that some of them had found dramatic effects in the same group of animals. "The way the FDA presented its findings is so disingenuous," says one scientist, who works closely with the agency. "It borders on scientific misconduct."
Standing in contrast to the FDA findings are countless studies that found BPA—an estrogenic chemical—was linked to serious health problems from asthma, cancer, miscarriages and low sperm count to genital deformity, heart disease, liver problems and Attention Deficit Hyperactivity Disorder. 
Moreover, studies also suggest that even BPA-free plastics can potentially cause harm to infants and toddlers. 
Avoiding BPA
Some easy starters for minimizing BPA exposure in your life are provided by Women's Voices for the Earth:
Opt for fresh or frozen foods instead of canned. A 2011 study by the Breast Cancer Fund showed that people decreased the amount of BPA in their bodies by 60 percent in just three days when they eliminated canned foods and food packaged in plastics from their diet. Another study found that eating one can of soup every day for five days increased the BPA in a body by 1,200 percent.
Look for products packaged in glass or lined cardboard instead of cans.
Store food in glass or ceramic containers instead of plastic.
Use stainless steel or glass water bottles instead of plastic bottles.
Refuse paper receipts when you don't need them. BPA rubs off easily onto hands, and then gets into mouths or eyes.
Store receipts you need in an envelope separate from your wallet or purse, and wash your hands after handling them.
Avoid plastic where possible or look for plastics with the recycle symbol #5, which signifies polypropylene, a safer plastic.
--------
Related Content: 
Non Toxic Alternatives to BPA and BPA-Free Bottles
Research Warns BPA-Free Plastic Still Toxic to Infants and Toddlers
Kaye Spector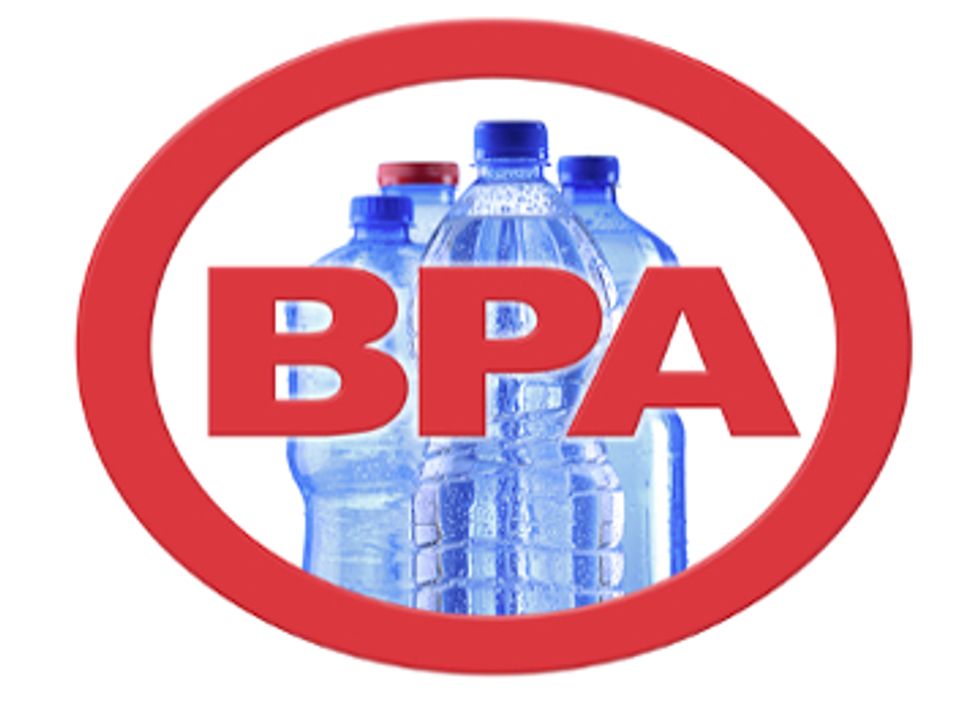 Photo courtesy of Shutterstock
A recent study by Tufts University researchers strengthens the BPA-breast cancer link.
The study, published recently in Environmental Health Perspectives Journal, shows that rats exposed to normal levels of BPA in the womb or through their mothers' milk later developed breast cancer.
The study's authors said their research is the first to find the formation of full-blown, malignant tumors after developmental exposure to environmentally relevant levels of BPA. Further, the study says, no other carcinogens were present, which suggests BPA may act as a complete mammary gland carcinogen.
"From the point of view of human health research, the most notable aspect of the study is that the blood levels are very comparable to those found in humans, which isn't always the case with animal studies," epidemiologist Barbara Cohn said in an Environmental Health Perspectives Journal story on the study. Cohn is director of the Oakland, CA–based Child Health and Development Studies, a cohort of more than 15,000 mothers, daughters and granddaughters aimed at deciphering the role that environmental exposures play in the development of diseases such as breast cancer.
BPA, or bisphenol A, is an estrogen-mimicking industrial chemical used in some plastic bottles and food packaging, according to the U.S. Food and Drug Administration. It is one of the highest-volume chemicals produced worldwide, with a global production capacity of 11.5 billion pounds in 2008.
Epidemiological studies have suggested that exposure to elevated estrogen levels in the womb may be associated with an increase in a woman's lifetime risk of breast cancer, the study says.
Humans appear to be exposed primarily through food packaging manufactured using BPA, although those products account for less than 5 percent of the BPA used in this country, the FDA says. In 2012, the FDA prohibited use of BPA in baby bottles and sippy cups.
Human exposure to BPA is widespread. One report from the nationally representative National Health and Nutrition Examination Survey found that 90 percent of respondents older than age 6 had detectable levels of BPA in their urine, the study says.
One weak spot of the experiment is that it had many more exposed rats than control rats—230 vs. 65. As a result, investigators cannot rule out the possibility that the tumors developed spontaneously, and not as a result of BPA exposure.
"This finding may be of great public health significance," Cohn says. "But without a question it must be replicated before we can know for sure whether BPA is a complete carcinogen. Information on the impact of growing children's exposure to BPA on breast cancer also will be key to understanding the findings' public health significance."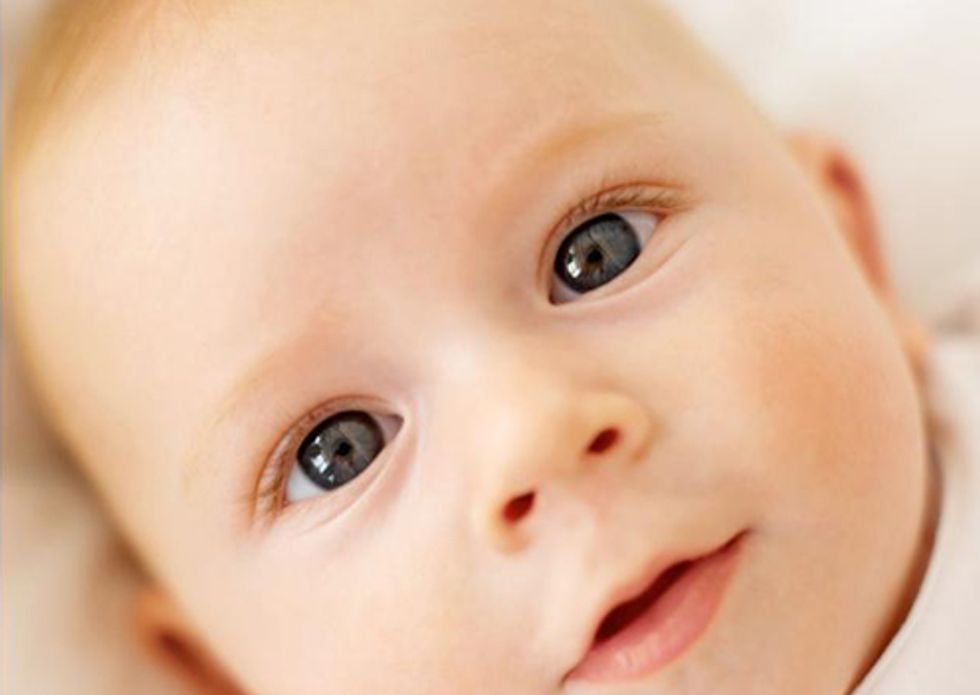 by Rachel Lincoln Sarnoff
In December, CNN reported the death of Saoirse Fitzgerald, the one-year-old girl who—alongside her mother, Kezia—had battled cancer. This heartbreaking story serves to remind all of us at Healthy Child Healthy World why we're here—to honor the memory Colette Chuda, the five-year-old girl whose tragic death from pediatric cancer inspired the formation of our organization 20 years ago. Our goal then, and today, is to inspire parents to create healthier homes and communities free of environmental toxicants linked to cancer, among other serious health problems.
But inspiration may no longer be enough. Current data shows that every sixty minutes, a child is diagnosed with cancer and every six hours, a child will lose her battle to cancer. Cases of pediatric cancer have increased 30 percent over the last 30 years, to the point that cancer is now the nation's leading cause of death by disease in children.
WHY DO KIDS GET CANCER?
Scientists believe that a combination of genetic and environmental factors cause cancer. In the U.S., the American Cancer Society estimates that 75 percent of cancers are caused by environmental factors. On a global scale, one in five cases of cancer are attributable to the environment, according to the World Health Organization. Both organizations cite preventable environmental factors such as chemicals, radiation and airborne particles as carcinogenic.
In pediatric cancer cases, evidence clearly links these factors—For example, an evaluation of epidemiologic pediatric cancer studies between 1970 and 1996 found pesticides "strongly associated" with childhood leukemia and brain cancers. However, there is still much to be learned about the specific risk factors and causes of pediatric cancer. One area of research found that transplacental exposures—in which the mother conveys toxicants to the embryo or fetus through the placenta— during critical windows of development can alter DNA in cells to set up the physiology for carcinogenesis (or oncogenesis), the process by which normal cells are transformed into cancer cells.
PRESIDENTIAL POSITIONING
The 2008-2009 annual President's Cancer Panel Report, released in May 2010, stated:
"The true burden of environmentally induced cancer has been grossly underestimated. With nearly 80,000 chemicals on the market in the United States, many of which are used by millions of Americans in their daily lives and are understudied and largely unregulated, exposure to potential environmental carcinogens is widespread…The Panel urges [President Obama] most strongly to use the power of [his] office to remove the carcinogens and other toxins from our food, water, and air that needlessly increase health care costs, cripple our Nation's productivity, and devastate American lives."
In terms of preventing pediatric cancer, the Panel acknowledged that "children are far more susceptible to damage from environmental carcinogens and endocrine disrupting compounds than adults, and recommended that parents and child care providers choose foods, house and garden products, play spaces, toys, medicines and medical tests that will minimize children's exposure to toxics. Ideally, parents should avoid exposure to endocrine-disrupting chemicals and known or suspected carcinogens prior to a child's conception and throughout pregnancy and early life, when risk of damage is greatest."
THE CHEMICAL CONNECTION
Today, environmental carcinogens are everywhere. A National Institutes of Health report released last year—which was delayed four years by chemical industry lobbyists, according to the New York Times—newly established 240 substances as causing cancer, including commonly identified carcinogens such as tobacco smoke and asbestos.
Yet even dioxin, the single most potent synthetic carcinogen identified by scientists—targeted for international phase-out by a treaty signed by more than 170 nations across the world—isn't regulated by our government. Dioxin is stored in animal fat, ingested when people consume fatty foods and passes through the placenta to fetuses. According to the Center for Health, Environment and Justice, every American now has measurable levels of chemicals in his or her body.
A U.S. Environmental Protection Agency (EPA) review of dioxin that began in 1985 has been delayed for more than 20 years. Although the EPA announced last year that its assessment would be released this month, industry lobbyists—most recently the American Farm Bureau Federation and the American Feed Industry Association—have protested the release of this information, arguing that releasing it would panic consumers, according to Greenwire.
TAKE A STAND
We have to take a stand. We need to know the truth about carcinogens in order to protect our kids. That's why today we're asking parents to urge the EPA to release the dioxin assessment this month, on schedule.
The dioxin petition kicks off a year of action focused on including environmental factors in the assessment of pediatric cancer. We're standing up for Saoirse and Colette, the thousands of children who are battling pediatric cancer today, and others who will begin the fight tomorrow.
They deserve better. They deserve a world free of carcinogenic chemicals. And we deserve to know how to protect them. Will you join us?
To help strengthen America's toxic chemical standards, click here.
For more information, click here.