This website uses cookies to ensure you get the best experience while browsing it. By clicking 'Got It' you're accepting these terms.
EVENT: Screening of the Documentary 'Fresh'
Feb. 06, 2012 11:46AM EST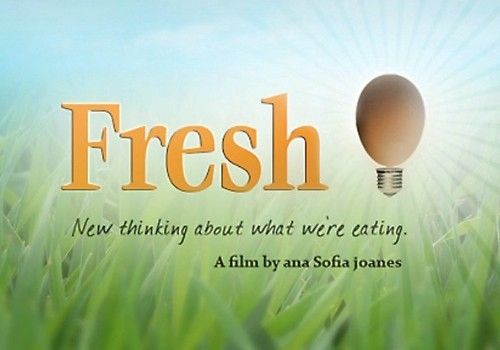 WHAT: Screening of the documentary Fresh
WHEN: Feb. 7, 6:30 -  9 p.m.
WHERE: Arts Collinwood, 15605 Waterloo Rd., Cleveland, Ohio 44110
Cleveland's Fair Farm Bill Campaign, Community Greenhouse Partners and Arts Collinwood will host a free screening of Fresh, an important documentary about our food system.
Fresh celebrates the farmers, thinkers and business people across America who are re-inventing our food system. Each has witnessed the rapid transformation of our agriculture into an industrial model and confronted the consequences: food contamination, environmental pollution, depletion of natural resources and morbid obesity. Forging healthier, sustainable alternatives, they offer a practical vision for the future of our food and our planet.
Among several main characters, Fresh features:
• urban farmer and activist Will Allen, recipient of MacArthur's 2008 Genius Award.
• sustainable farmer and entrepreneur Joel Salatin, made famous by Michael Pollan's book, The Omnivore's Dilemma.
• supermarket owner David Ball, challenging our Wal-Mart dominated economy.
Arts Collinwood Bar and Cafe opens at 5 p.m.- come early to grab some delicious food or drink
The movie will start at 6:45 p.m. Run time is approximately 74 minutes. Discussion and action stations to follow.
For more information or to RSVP, click here.
EcoWatch Daily Newsletter
Colombia rainforest. Marcel Oosterwijk / CC BY-SA 2.0
Many of us think of the Amazon as an untouched wilderness, but people have been thriving in these diverse environments for millennia. Due to this long history, the knowledge that Indigenous and forest communities pass between generations about plants, animals and forest ecology is incredibly rich and detailed and easily dwarfs that of any expert.
picture-alliance / Newscom / R. Ben Ari
By Wesley Rahn
Plastic byproducts were found in 97 percent of blood and urine samples from 2,500 children tested between 2014 and 2017, according to a study by the German Environment Ministry and the Robert Koch Institute.

Pexels
Medically reviewed by Daniel Bubnis, MS, NASM-CPT, NASE Level II-CSS
Hot yoga has become a popular exercise in recent years. It offers many of the same benefits as traditional yoga, such as stress reduction, improved strength, and flexibility.
Lara Hata / iStock / Getty Images
By SaVanna Shoemaker, MS, RDN, LD
Rice is a staple in many people's diets. It's filling, inexpensive, and a great mild-tasting addition to flavorful dishes.
An image of the trans-alaskan oil pipeline that carries oil from the northern part of Alaska all the way to valdez. This shot is right near the arctic national wildlife refuge. kyletperry / iStock / Getty Images Plus
The Trump administration has initialized the final steps to open up nearly 1.6 million acres of the protected Alaskan National Wildlife Refuge to allow oil and gas drilling.
Kaboompics / Pexels
Tensions between lawmakers and several large manufacturing companies came to a head on Capitol Hill this week during a hearing on toxic fluorochemicals in U.S. drinking water.