Footer
Jun. 27, 2016 09:25AM EST
About EcoWatch
EcoWatch is the nation's leading environmental news site engaging millions of concerned citizens every month. We are leading the charge in using online news to drive fundamental change to ensure the health and longevity of our planet.
EcoWatch provides original content from a team of reporters and features insights from prominent environmental and business leaders. News is also curated from more than 50 media partners, and we amplify the message of hundreds of environmental and science organizations from around the world.
EcoWatch is a Certified B Corporation.
Stay connected to EcoWatch by subscribing to our Top News of the Day, liking us on Facebook and following us on Twitter.
Team
Chris McDermott
Chris is a news editor for EcoWatch. He has a Ph.D. in English from the University of Georgia and a B.S. from Cornell University, where he studied ecology and psychology.

He was a staff writer for The Atlanta Journal and Constitution, and a contributor to Flagpole Magazine and Georgia Magazine.

Born in New York, he enjoys bicycling, hiking, swimming, fiction, poetry and music, especially electric bass guitar.
Irma Omerhodzic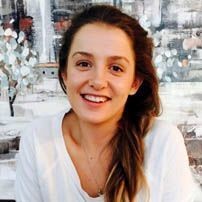 Irma is a news curator at EcoWatch. She graduated from Ohio University's E.W. Scripps School of Journalism in Athens, Ohio. Born in Bosnia & Herzegovina, Irma moved to the U.S. in 1997 after having been refuged to Germany as a result of the Yugoslavian civil war.
She specialized in political science at Ohio University. She is passionate about coming together as a collective unit for the planet, in order to restore this Earth back to its natural state of balance and unity.
In her spare time, Irma enjoys, hikes with her dog Myla, riding her bike and attending live music concerts with her friends and family.
Jordan Simmons
Jordan is a news and video curator at EcoWatch. She has a B.A. in Journalism from the E.W. Scripps School of Journalism at Ohio University and specialized in Latin American history and communications.
Jordan began her journalism career in Leipzig, Germany doing a radio news internship, producing a story on Soubi, a Serian refugee.
With a strong desire to see the entire world, Jordan has traveled through 12 countries, learning that we are here to thrive, not just to survive.

When she is not curating, she enjoys painting, searching for inspiring conversations, or working on her next youth camp created in Jamaica in honor of the Taino ancestors—the first Native American tribe to greet the Spanish conquistadors.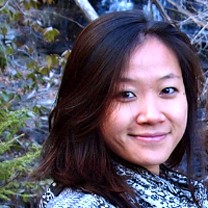 Lorraine is a freelance reporter for EcoWatch. Her journalism career began in New York City, where she received a M.A. from NYU's Arthur L. Carter Journalism Institute, and where she worked at several entertainment and lifestyle publications, including the New York Post's Page Six.

She found a love for environmental journalism after wandering into an ecological conference in Minneapolis in 2013. She's since been published on a whole range of green topics for NationSwell.com,from sustainable fashion to photovoltaic panels.
A native Angeleno, Lorraine is a perpetual transplant who has lived in Japan, England and now in South Carolina, where she once preached against Solo Cups at a tailgate (and thinks that's why no one's invited her to another ever since).
Follow Lorraine on Twitter @LorraineLChow.
James Wakefield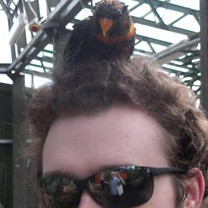 James is EcoWatch's social media intern.

He lives in the UK and is a graduate from the University of Southampton where he studies Environmental Sciences (BSc). After volunteering with Young Friends of the Earth UK, he currently works as a social media officer for the UK charity Woodland Trust. He is also an associate of the Institution of Environmental Sciences.
An avid eco-socialist, he co-runs a blog on WordPress and can be found on Twitter @S0cialEcologist.
RebelMouse
RebelMouse builds technology that enables companies to succeed in the world of distributed publishing. By using either our groundbreaking Distributed Content Management System (DCMS) for natively-social publishing or by extending their existing CMS, our customers launch fully-distributed web properties in a matter of days. At the core of the platform are smart distribution tools which help to increase organic reach on social media. RebelMouse technology makes it easy to find and grow relationships with social influencers and connect content with its maximum audience.
Board
Theodore P. Janulis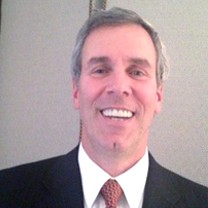 Ted has worked for 27 years in the financial services industry. He graduated from Harvard College in 1981 and received his MBA from Columbia Business School in 1985. He was the 1981 recipient of the Rolex/Our World Underwater Scholarship, enabling him to work and travel for a year with ocean scientists and explorers.

Ted's past/present board affiliations include the Ronald McDonald House of New York City, Zawadi By Youth, Livingston Ripley Waterfowl Sanctuary and The Explorers Club. Ted has also served on the advisory council of the Center for Biodiversity and Conservation at the American Museum of Natural History.
Robert F. Kennedy, Jr.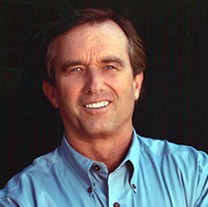 Robert F. Kennedy, Jr.'s reputation as a resolute defender of the environment stems from a litany of successful legal actions. Kennedy was named one of Time magazine's "Heroes for the Planet" for his success helping Riverkeeper lead the fight to restore the Hudson River. The group's achievement helped spawn more than 190 Waterkeeper organizations across the globe.

Kennedy serves as Senior Attorney for the Natural Resources Defense Council, Chief Prosecuting Attorney for the Hudson Riverkeeper and President of Waterkeeper Alliance. He is also a Clinical Professor and Supervising Attorney at Pace University School of Law's Environmental Litigation Clinic and is co-host of Ring of Fire on Air America Radio. Earlier in his career he served as Assistant District Attorney in New York City.
He has worked on environmental issues across the Americas and has assisted several indigenous tribes in Latin America and Canada in successfully negotiating treaties protecting traditional homelands. He is credited with leading the fight to protect New York City's water supply. The New York City watershed agreement, which he negotiated on behalf of environmentalists and New York City watershed consumers, is regarded as an international model in stakeholder consensus negotiations and sustainable development.
Among Kennedy's published books are the New York Times' bestseller Crimes Against Nature (2004), The Riverkeepers (1997) and Judge Frank M. Johnson, Jr: A Biography (1977) and two children's books St Francis of Assisi (2005), American Heroes: Joshua Chamberlain and the American Civil War and Robert Smalls: The Boat Thief (2008). His articles have appeared in the New York Times, The Washington Post, Los Angeles Times, The Wall Street Journal, Newsweek, Rolling Stone, Atlantic Monthly, Esquire, The Nation, Outside Magazine, The Village Voice and many other publications. His award winning articles have been included in anthologies of America's Best Crime Writing, Best Political Writing and Best Science Writing.
Kennedy is a graduate of Harvard University. He studied at the London School of Economics and received his law degree from the University of Virginia Law School. Following graduation he attended Pace University School of Law, where he was awarded a Masters Degree in Environmental Law.
He is a licensed master falconer, and as often as possible he pursues a life-long enthusiasm for white-water paddling. He has organized and led several expeditions in Canada and Latin America, including first descents on three little known rivers in Peru, Colombia and Venezuela.
Thomas O'Sullivan
Tom O'Sullivan is a partner and board member of EcoWatch. Tom has more than 20 years of business management, finance and accounting experience. He has held several senior management roles including Treasurer and Chief Financial Officer at a National Depository Institution and Chief Financial Officer of the mortgage business at a Wall Street firm.

Tom received a BBA from Hofstra University and an MBA in Finance and International Business from New York University.
Stefanie Spear
Billy Delfs
Stefanie Spear is founder and CEO of EcoWatch. She has been publishing environmental news for more than 25 years.
Spear began her publishing career after launching the newspaper Affinity, focused on educating Ohioans on the most pressing environmental issues. In 2005, she founded EcoWatch, which transitioned from newsprint to online in the fall of 2011.
When not working, Spear likes to spend her time paddleboarding, mountain biking, skate skiing or running in the woods.
Follow Stefanie on Twitter @StefanieSpear.
Kerry Watterson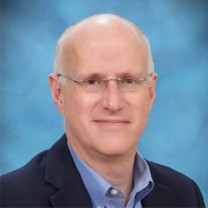 Kerry has more than 25 years of business leadership and capital markets experience, having graduated from the U.S. Coast Guard Academy in 1978. He received an MBA with a major in Finance from Columbia University's Graduate School of Business in 1985.

Prior to graduate school, Kerry served on active duty for five years, in operational leadership and staff positions, as a commissioned officer in the U.S. Coast Guard.
In addition to serving on the EcoWatch board, he is a director of Rivergate Foundation and ICA-Art Conservation, and a member of the investment committee of The HELP Foundation, Inc. He is a past member of the boards of The Music Settlement – Cleveland, The U. S. Coast Guard Academy Alumni Association, The Cleveland Rowing Foundation and The MG Car Club, Washington, DC Centre.
Advisory Board
Wendy Abrams
Wendy Abrams is the founder of Cool Globes, Inc., a nonprofit organization dedicated to raising awareness of climate change. Using the venues of public art and public education, the inaugural "Cool Globes: Hot Ideas for a Cooler Planet" exhibit premiered in Chicago in June 2007 with more than 3 million viewers. Since then, Cool Globes went on to tour across the U.S., Europe and South America.

Abrams serves on the National Council of Environmental Defense Fund. She is a Trustee for Waterkeeper Alliance and on the Board of Trustees at The Field Museum of Natural History in Chicago. In 2011, she helped establish The Abrams Environmental Law Clinic at the University of Chicago Law School. Abrams earned her bachelor's degree from Brown University and received an MBA from Northwestern University's Kellogg Graduate School of Management.
She lives in a suburb of Chicago with her husband Jim and their four children.
Ed Begley, Jr.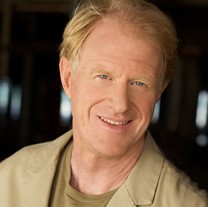 As environmental issues become more pressing, there are two possible responses: forget it and hope that government and corporations will figure it out, or take action yourself.

In the "take action yourself" camp, a few individuals are leading the way. One such person in California is Ed Begley, Jr.
Turning up at Hollywood events on his bicycle, Ed has been considered an environmental leader in the Hollywood community for many years. He serves on the boards of The Coalition For Clean Air, The Thoreau Institute and the advisory board of the Union Of Concerned Scientists, among many others.
His work in the environmental community has earned him a number of awards from some of the most prestigious environmental groups in the nation, including the California League of Conservation Voters, the Natural Resources Defense Council, The Coalition for Clean Air, Heal the Bay, Santa Monica Baykeeper and the Cesar E. Chavez Foundation.
He currently lives near Los Angeles in a self-sufficient home powered by solar energy. He has his own website at www.edbegley.com.
Lester Brown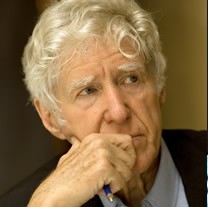 The Washington Post calls Lester Brown "one of the world's most influential thinkers." The Telegraph of Calcutta refers to him as "the guru of the environmental movement." In 1986, the Library of Congress requested his personal papers noting that his writings "have already strongly affected thinking about problems of world population and resources."

Brown started his career as a farmer, growing tomatoes in southern New Jersey with his younger brother during high school and college. Shortly after earning a degree in agricultural science from Rutgers University in 1955, he spent six months living in rural India where he became intimately familiar with the food/population issue. In 1959 Brown joined the U.S. Department of Agriculture's Foreign Agricultural Service as an international agricultural analyst.
Brown earned masters degrees in agricultural economics from the University of Maryland and in public administration from Harvard. In 1964, he became an adviser to Secretary of Agriculture Orville Freeman on foreign agricultural policy. In 1966, the Secretary appointed him Administrator of the department's International Agricultural Development Service. In early 1969, he left government to help establish the Overseas Development Council.
In 1974, with support of the Rockefeller Brothers Fund, Lester Brown founded the Worldwatch Institute, the first research institute devoted to the analysis of global environmental issues. While there he launched the Worldwatch Papers, the annual State of the World reports, World Watch magazine, a second annual entitled Vital Signs: The Trends That are Shaping Our Future, and the Environmental Alert book series.
Brown has authored or coauthored over 50 books. One of the world's most widely published authors, his books have appeared in some 40 languages. Among his earlier books are Man, Land and Food, World Without Borders, and Building a Sustainable Society. His 1995 book Who Will Feed China? challenged the official view of China's food prospect, spawning hundreds of conferences and seminars.
In May 2001, he founded the Earth Policy Institute to provide a vision and a road map for achieving an environmentally sustainable economy. In November 2001, he published Eco- Economy: Building an Economy for the Earth, which was hailed by E.O. Wilson as "an instant classic." His most recent book is World on the Edge: How to Prevent Environmental and Economic Collapse, which the Financial Times called "a provocative primer on some of the key global issues that businesses will face in the coming decades."
He is the recipient of many prizes and awards, including 25 honorary degrees, a MacArthur Fellowship, the 1987 United Nations' Environment Prize, the 1989 World Wide Fund for Nature Gold Medal, and the 1994 Blue Planet Prize for his "exceptional contributions to solving global environmental problems." More recently, he was awarded the Borgström Prize by the Royal Swedish Academy of Agriculture and Forestry and was selected one of Foreign Policy's Top Global Thinkers of 2010.
Alexandra Cousteau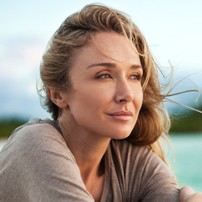 A National Geographic "Emerging Explorer," filmmaker and globally recognized advocate on water issues, Alexandra Cousteau continues the work of her renowned grandfather Jacques-Yves Cousteau and her father Philippe Cousteau, Sr. She has mastered the remarkable storytelling tradition handed down to her and has the unique ability to inspire audiences on the often the weighty issues of policy, politics and action.

Alexandra is dedicated to advocating the importance of conservation and sustainable management of water in order to preserve a healthy planet. Her global initiatives seek to inspire and empower individuals to protect not only the ocean and its inhabitants, but also the human communities that rely on freshwater resources.
In 2008, explorer, filmmaker and global water advocate Alexandra Cousteau launched the non-profit Blue Legacy International project to "empower people to reclaim and restore the world's water, one community at a time." The organization produces visual and interactive storytelling inspired by expeditions around the globe to engage people in critical conversations about the health, quality and quantity of our water resources.
Laura Turner Seydel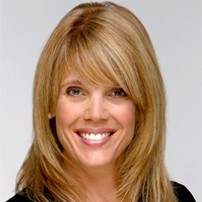 Laura Turner Seydel is a national environmental advocate and eco-living expert.

She is chairperson of the Captain Planet Foundation and Zero Waste Zone, and co-founder of Mothers and Others for Clean Air and the Upper Chattahoochee Riverkeeper.
Laura serves on her family's foundation boards including The Turner Foundation, Jane Smith Turner Foundation, the Turner Endangered Species Fund and Ted's Montana Grill. She serves on national boards including League of Conservation Voters, Defenders of Wildlife, Waterkeeper Alliance, the Green Schools Alliance and Environmental Working Group.

Laura lives with her family in their home, EcoManor, the first LEED certified Gold residence in the Southeast.