About EcoWatch
EcoWatch is a leading environmental news site engaging millions of concerned individuals every month. We are leading the charge in using online news in the U.S. to drive fundamental change to ensure the health and longevity of our planet.
EcoWatch provides original content from a team of reporters and features insights from prominent environmental and business leaders. News is also curated from more than 50 media partners, and we amplify the message of hundreds of environmental and science organizations from around the world.
EcoWatch is a Certified B Corporation.
Stay connected to EcoWatch by subscribing to our Top News of the Day, liking us on Facebook and following us on Twitter.
Team
Chris McDermott
Chris is a news editor for EcoWatch. He has a Ph.D. in English from the University of Georgia and a B.S. from Cornell University, where he studied ecology and psychology.

He was a staff writer for The Atlanta Journal and Constitution, and a contributor to Flagpole Magazine and Georgia Magazine.

Born in New York, he enjoys bicycling, hiking, swimming, fiction, poetry and music, especially electric bass guitar.
Irma Omerhodzic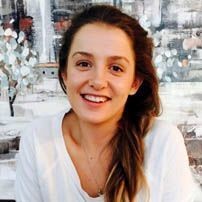 Irma is the associate editor at EcoWatch. She graduated from Ohio University's E.W. Scripps School of Journalism in Athens, Ohio. Born in Bosnia & Herzegovina, Irma moved to the U.S. in 1997 after having been refuged to Germany as a result of the Yugoslavian civil war.
She specialized in political science at Ohio University. She is passionate about coming together as a collective unit for the planet, in order to restore this Earth back to its natural state of balance and unity.
In her spare time, Irma enjoys, hikes with her dog Myla, riding her bike and attending live music concerts with her friends and family.
Jordan Simmons
Social Media Coordinator Jordan Simmons maintains news, video and audience development at EcoWatch. She has a B.A. in Journalism from the E.W. Scripps School of Journalism at Ohio University and specialized in Latin American history and communications.
Jordan began her journalism career in Leipzig, Germany doing a radio news internship, producing a story on Soubi, a Serian refugee.
With a strong desire to see the entire world, Jordan has traveled through 12 countries, learning that we are here to thrive, not just to survive.

When she is not curating, she enjoys painting, searching for inspiring conversations, or working on her next youth camp created in Jamaica in honor of the Taino ancestors—the first Native American tribe to greet the Spanish conquistadors.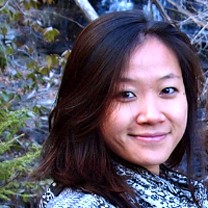 Lorraine is a freelance reporter for EcoWatch. Her journalism career began in New York City, where she received a M.A. from NYU's Arthur L. Carter Journalism Institute, and where she worked at several entertainment and lifestyle publications, including the New York Post's Page Six.

She found a love for environmental journalism after wandering into an ecological conference in Minneapolis in 2013. She's since been published on a whole range of green topics for NationSwell.com,from sustainable fashion to photovoltaic panels.
A native Angeleno, Lorraine is a perpetual transplant who has lived in Japan, England and now in South Carolina, where she once preached against Solo Cups at a tailgate (and thinks that's why no one's invited her to another ever since).
Follow Lorraine on Twitter @LorraineLChow.
James Wakefield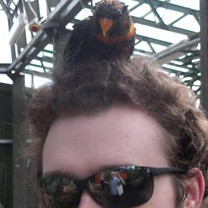 James is EcoWatch's social media intern.

He lives in the UK and is a graduate from the University of Southampton where he studies Environmental Sciences (BSc). After volunteering with Young Friends of the Earth UK, he currently works as a social media officer for the UK charity Woodland Trust. He is also an associate of the Institution of Environmental Sciences.
An avid eco-socialist, he co-runs a blog on WordPress and can be found on Twitter @S0cialEcologist.
RebelMouse
RebelMouse builds technology that enables companies to succeed in the world of distributed publishing. By using either our groundbreaking Distributed Content Management System (DCMS) for natively-social publishing or by extending their existing CMS, our customers launch fully-distributed web properties in a matter of days. At the core of the platform are smart distribution tools which help to increase organic reach on social media. RebelMouse technology makes it easy to find and grow relationships with social influencers and connect content with its maximum audience.
Board
Theodore P. Janulis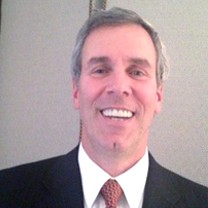 Ted has worked for 27 years in the financial services industry. He graduated from Harvard College in 1981 and received his MBA from Columbia Business School in 1985. He was the 1981 recipient of the Rolex/Our World Underwater Scholarship, enabling him to work and travel for a year with ocean scientists and explorers.

Ted's past/present board affiliations include the Ronald McDonald House of New York City, Zawadi By Youth, Livingston Ripley Waterfowl Sanctuary and The Explorers Club. Ted has also served on the advisory council of the Center for Biodiversity and Conservation at the American Museum of Natural History.
Robert F. Kennedy, Jr.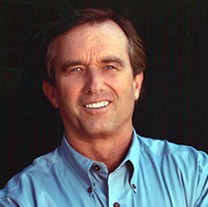 Robert F. Kennedy, Jr.'s reputation as a resolute defender of the environment stems from a litany of successful legal actions. Kennedy was named one of Time magazine's "Heroes for the Planet" for his success helping Riverkeeper lead the fight to restore the Hudson River. The group's achievement helped spawn more than 190 Waterkeeper organizations across the globe.

Kennedy serves as Senior Attorney for the Natural Resources Defense Council, Chief Prosecuting Attorney for the Hudson Riverkeeper and President of Waterkeeper Alliance. He is also a Clinical Professor and Supervising Attorney at Pace University School of Law's Environmental Litigation Clinic and is co-host of Ring of Fire on Air America Radio. Earlier in his career he served as Assistant District Attorney in New York City.
He has worked on environmental issues across the Americas and has assisted several indigenous tribes in Latin America and Canada in successfully negotiating treaties protecting traditional homelands. He is credited with leading the fight to protect New York City's water supply. The New York City watershed agreement, which he negotiated on behalf of environmentalists and New York City watershed consumers, is regarded as an international model in stakeholder consensus negotiations and sustainable development.
Among Kennedy's published books are the New York Times' bestseller Crimes Against Nature (2004), The Riverkeepers (1997) and Judge Frank M. Johnson, Jr: A Biography (1977) and two children's books St Francis of Assisi (2005), American Heroes: Joshua Chamberlain and the American Civil War and Robert Smalls: The Boat Thief (2008). His articles have appeared in the New York Times, The Washington Post, Los Angeles Times, The Wall Street Journal, Newsweek, Rolling Stone, Atlantic Monthly, Esquire, The Nation, Outside Magazine, The Village Voice and many other publications. His award winning articles have been included in anthologies of America's Best Crime Writing, Best Political Writing and Best Science Writing.
Kennedy is a graduate of Harvard University. He studied at the London School of Economics and received his law degree from the University of Virginia Law School. Following graduation he attended Pace University School of Law, where he was awarded a Masters Degree in Environmental Law.
He is a licensed master falconer, and as often as possible he pursues a life-long enthusiasm for white-water paddling. He has organized and led several expeditions in Canada and Latin America, including first descents on three little known rivers in Peru, Colombia and Venezuela.
Thomas O'Sullivan
Tom O'Sullivan is a partner and board member of EcoWatch. Tom has more than 20 years of business management, finance and accounting experience. He has held several senior management roles including Treasurer and Chief Financial Officer at a National Depository Institution and Chief Financial Officer of the mortgage business at a Wall Street firm.

Tom received a BBA from Hofstra University and an MBA in Finance and International Business from New York University.
Stefanie Spear
Billy Delfs
Stefanie Spear is founder and a board member of EcoWatch. She has been publishing environmental news for more than 25 years.
Spear began her publishing career after launching the newspaper Affinity, focused on educating Ohioans on the most pressing environmental issues. In 2005, she founded EcoWatch, which transitioned from newsprint to online in the fall of 2011.
When not working, Spear likes to spend her time paddleboarding, mountain biking, skate skiing or running in the woods.
Follow Stefanie on Twitter @StefanieSpear.
Kerry Watterson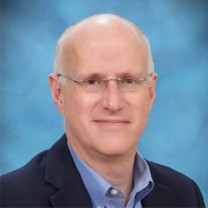 Kerry has more than 25 years of business leadership and capital markets experience, having graduated from the U.S. Coast Guard Academy in 1978. He received an MBA with a major in Finance from Columbia University's Graduate School of Business in 1985.

Prior to graduate school, Kerry served on active duty for five years, in operational leadership and staff positions, as a commissioned officer in the U.S. Coast Guard.
In addition to serving on the EcoWatch board, he is a director of Rivergate Foundation and ICA-Art Conservation, and a member of the investment committee of The HELP Foundation, Inc. He is a past member of the boards of The Music Settlement – Cleveland, The U. S. Coast Guard Academy Alumni Association, The Cleveland Rowing Foundation and The MG Car Club, Washington, DC Centre.