This website uses cookies to ensure you get the best experience while browsing it. By clicking 'Got It' you're accepting these terms.
About EcoWatch
Jun. 27, 2016 09:25AM EST
Footer
EcoWatch is a leading environmental news site engaging millions of concerned individuals every month. We are leading the charge in using online news in the U.S. to drive fundamental change to ensure the health and longevity of our planet.
EcoWatch provides original content from a team of reporters and features insights from prominent environmental and business leaders. News is also curated from more than 50 media partners, and we amplify the message of hundreds of environmental and science organizations from around the world.
Stay connected to EcoWatch by subscribing to our Top News of the Day, liking us on Facebook and following us on Twitter and Instagram.

Team
Tara Bracco
Tara joined EcoWatch as managing editor in April 2018. Her work has appeared in local and national publications including the Huffington Post, Cosmopolitan, American Theatre, BUST, Brooklyn Based and Clamor. She was a segment producer for Tina Brown Live Media and a freelance web producer for Condé Nast Traveler. She holds a master's degree from CUNY Graduate School of Journalism.

In addition to her media work, Tara has worked extensively in the nonprofit sector. As the founder of Poetic People Power, she has produced spoken word shows in New York City on issues including global warming and the global water crisis, and she's been featured in O, The Oprah Magazine, Time Out New York and The Brooklyn Rail. She also cofounded the international nonprofit The Project Solution, which funds water and sanitation projects in developing countries. She serves on the advisory board of The Arctic Cycle, a nonprofit theatre fostering dialogue about climate change.
Irma Omerhodzic
Irma is the associate editor at EcoWatch. She graduated from Ohio University's E.W. Scripps School of Journalism in Athens, Ohio. Born in Bosnia & Herzegovina, Irma moved to the U.S. in 1997 after having been refuged to Germany as a result of the Yugoslavian civil war.

She specialized in political science at Ohio University. She is passionate about coming together as a collective unit for the planet, in order to restore this Earth back to its natural state of balance and unity.
In her spare time, Irma enjoys hikes with her dog Myla, riding her bike and attending live music concerts with her friends and family.
Jordan Simmons
Social Media Manager Jordan Simmons establishes EcoWatch's social presence, edits content, maintains partnerships and hunts for the latest trends. She has a B.A. in Journalism from the E.W. Scripps School of Journalism at Ohio University and specialized in Latin American history and communications.

Jordan began her journalism career in Leipzig, Germany doing a radio news internship, producing a story on Soubi, a Serian refugee.
With a strong desire to see the entire world, Jordan has traveled through 12 countries, learning that we are here to thrive, not just to survive.

When she is not curating, she enjoys painting, searching for inspiring conversations, or working on her next youth camp created in Jamaica in honor of the Taino ancestors—the first Native American tribe to greet the Spanish conquistadors.
Chris McDermott
Chris is a news editor for EcoWatch. He has a Ph.D. in English from the University of Georgia and a B.S. from Cornell University, where he studied ecology and psychology.

He was a staff writer for The Atlanta Journal and Constitution, and a contributor to Flagpole Magazine and Georgia Magazine.

Born in New York, he enjoys bicycling, hiking, swimming, writing and music, mathematics and nature.
Olivia Rosane
Olivia is a contributing reporter for EcoWatch. She has been writing on the internet for more than five years and has covered social movements for YES! Magazine and ecological themes for Real Life. For her recent master's in Art and Politics at Goldsmiths, University of London, she completed a creative dissertation imagining sustainable communities surviving in post-climate-change London.

She has lived in New York, Vermont, London, and Seattle, but wherever she lives, she likes to go to the greenest place she can find, take long, meandering walks, and write poems about its wildflowers. Follow her on Twitter @orosane.
Jordan Davidson
Jordan Davidson is a freelance journalist. His work has appeared in many local and national publications including the Wall Street Journal, Psychology Today, Science Friday, Prevention, NRDC.org, and many others. He holds a bachelors degree from Brown University and a masters from the City University of New York's School of Journalism.

Jordan spent years as an ESL teacher in New York City public schools before becoming a journalist. He is an avid traveler, hiker, cyclist and hobby farmer.

Sam Nickerson

Based in Philadelphia, Sam is a freelance reporter at EcoWatch. He has worked as a community newspaper reporter for the Norwood Record, a freelance arts reporter in Boston, an editor for a financial trade magazine and a content producer for Map Media, a political media company. He has a B.A. in Writing & Literature from Emmanuel College.

Outside of writing, Sam enjoys playing music, cooking with homegrown vegetables and bicycling.
Madison Dapcevich
Madison is a freelance reporter at EcoWatch. Based in San Francisco, she works full-time as a journalist for IFLScience. She spent a few years working on Capitol Hill in Washington, D.C. before reporting throughout the Rocky Mountains, where she received an M.A. in Environmental Science and Natural Resource Journalism from the University of Montana, as well as a graduate certificate in Natural Resource Conflict Resolution. She is also a 2019 Science Communication Fellow with the E/V Nautilus.

James Wakefield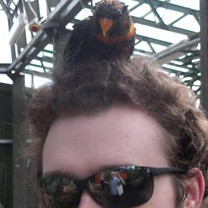 James is EcoWatch's social media intern.

He lives in the UK and is a graduate from the University of Southampton where he studies Environmental Sciences (BSc). After volunteering with Young Friends of the Earth UK, he currently works as a social media officer for the UK charity Woodland Trust. He is also an associate of the Institution of Environmental Sciences.
An avid eco-socialist, he co-runs a blog on WordPress and can be found on Twitter @S0cialEcologist.
RebelMouse
RebelMouse builds technology that enables companies to succeed in the world of distributed publishing. By using either our groundbreaking Distributed Content Management System (DCMS) for natively-social publishing or by extending their existing CMS, our customers launch fully-distributed web properties in a matter of days. At the core of the platform are smart distribution tools which help to increase organic reach on social media. RebelMouse technology makes it easy to find and grow relationships with social influencers and connect content with its maximum audience.
Board
Theodore P. Janulis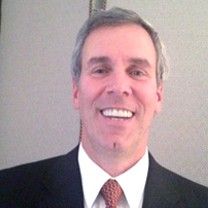 Ted, EcoWatch's co-executive chairman, partner and board member, has worked for 27 years in the financial services industry. He graduated from Harvard College in 1981 and received his MBA from Columbia Business School in 1985. He was the 1981 recipient of the Rolex/Our World Underwater Scholarship, enabling him to work and travel for a year with ocean scientists and explorers.

Ted's past/present board affiliations include the Ronald McDonald House of New York City, Zawadi By Youth, Livingston Ripley Waterfowl Sanctuary and The Explorers Club. Ted has also served on the advisory council of the Center for Biodiversity and Conservation at the American Museum of Natural History.
Thomas O'Sullivan
Tom O'Sullivan is co-executive chairman, partner and board member of EcoWatch. Tom has more than 20 years of business management, finance and accounting experience. He has held several senior management roles including Treasurer and Chief Financial Officer at a National Depository Institution and Chief Financial Officer of the mortgage business at a Wall Street firm.

Tom received a BBA from Hofstra University and an MBA in Finance and International Business from New York University.
Kerry Watterson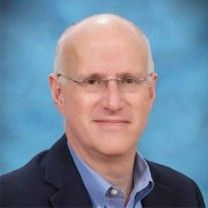 Kerry has more than 25 years of business leadership and capital markets experience, having graduated from the U.S. Coast Guard Academy in 1978. He received an MBA with a major in Finance from Columbia University's Graduate School of Business in 1985.

Prior to graduate school, Kerry served on active duty for five years, in operational leadership and staff positions, as a commissioned officer in the U.S. Coast Guard.
In addition to serving on the EcoWatch board, he is a director of Rivergate Foundation and ICA-Art Conservation, and a member of the investment committee of The HELP Foundation, Inc. He is a past member of the boards of The Music Settlement – Cleveland, The U. S. Coast Guard Academy Alumni Association, The Cleveland Rowing Foundation and The MG Car Club, Washington, DC Centre.
The Board members above collectively are the majority owners of EcoWatch.

EcoWatch Daily Newsletter
Pexels
By Marlene Cimons

Scientist Aaswath Raman long has been keen on discovering new sources of clean energy by creating novel materials that can make use of heat and light.
Attendees seen at the Inaugural Indigenous Peoples Day Celebration at Los Angeles Grand Park on Oct. 8, 2018 in Los Angeles. Chelsea Guglielmino / Getty Images
Young activists and their supporters rally for action on climate change on Sept. 20 in New York City. Drew Angerer / Getty Images
By Jeff Turrentine
More than 58 million people currently living in the U.S. — 17 percent of the population — are of Latin-American descent. By 2065 that percentage is expected to rise to nearly a quarter. Hardly a monolith, this diverse group includes people with roots in dozens of countries; they or their ancestors might have arrived here at any point between the 1500s and today. They differ culturally, linguistically and politically.
Thu Thai Thanh / EyeEm / Getty Images
Commonly consumed vegetables, such as spinach, lettuce, peppers, carrots, and cabbage, provide abundant nutrients and flavors. It's no wonder that they're among the most popular varieties worldwide.
Petrochemical facilities in the Houston ship channel. Roy Luck / CC BY 2.0
By Tara Lohan
Prigi Arisandi, who founded the environmental group Ecological Observation and Wetlands Conservation, picks through a heap of worn plastic packaging in Mojokerto, Indonesia. Reading the labels, he calls out where the trash originated: the United States, Australia, New Zealand, United Kingdom, Canada. The logos range from Nestlé to Bob's Red Mill, Starbucks to Dunkin Donuts.
The trash of rich nations has become the burden of poorer countries.