California Bans BPA in Baby Bottles
Oct. 07, 2011 10:03AM EST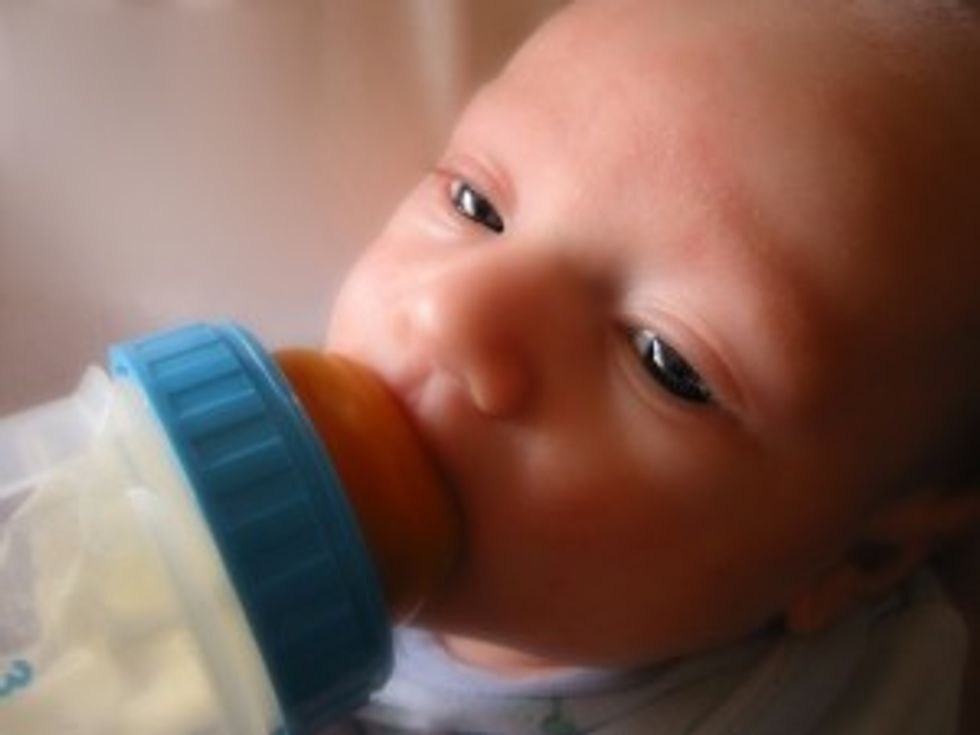 California Gov. Jerry Brown signed legislation banning the hormone disrupting chemical bisphenol A (BPA)  in baby bottles and children's sippy cups. Renee Sharp, head of the Environmental Working Group's (EWG) California office, said it was high time that California acted to limit children's exposure to this troublesome chemical. EWG led the fight to pass the Toxin-Free Infants and Toddlers Act (Assembly Bill 1319).
The legislation, sponsored by EWG and co-sponsored by Consumers Union, Black Women for Wellness and Physicians for Social Responsibility, requires that BPA be eliminated in baby bottles and sippy cups made or sold after July 1, 2013. It would also require manufacturers to use the least toxic alternative substance for these products. The bill had widespread support, including that of the California chapter of the American Academy of Pediatrics, the California Medical Association and the state Department of Toxic Substances Control.
"Assembly member Betsy Butler navigated a minefield of poison pill amendments that the industry attempted to get inserted into the bill," said Bill Allayaud, EWG's director of governmental affairs for California. "We also acknowledge the heavy lifting that Senator Fran Pavley did to move prior versions of this legislation and support the bill on the Senate side."
BPA is used to make hard polycarbonate plastic, and can be found in many items, including hard plastic bottles and in the lining of tin or aluminum cans.
According to a 2009 report—Baby's Toxic Bottle—BPA can leach from some baby bottles. BPA is a developmental, neural and reproductive toxicant that mimics estrogen and can interfere with healthy growth and body function. Animal studies demonstrate that the chemical causes damage to reproductive, neurological and immune systems during critical stages of development, such as infancy and in the womb.
"The only appropriate response to evidence that a known toxic chemical leaches from baby products is to phase it out and replace it with safer products in order to prevent harm wherever possible," report author Mike Schade from the Center for Health, Environment and Justice said in a release. "Environmental health organizations from across the U.S. are calling for an immediate moratorium on the use of BPA in baby bottles and other food and beverage containers."
According to the U.S. Centers for Disease Control and Prevention, exposure to BPA is widespread. BPA levels are higher in children than adults.
For more information, click here.
EcoWatch Daily Newsletter
Related Articles from EcoWatch
Recent Stories from EcoWatch