This website uses cookies to ensure you get the best experience while browsing it. By clicking 'Got It' you're accepting these terms.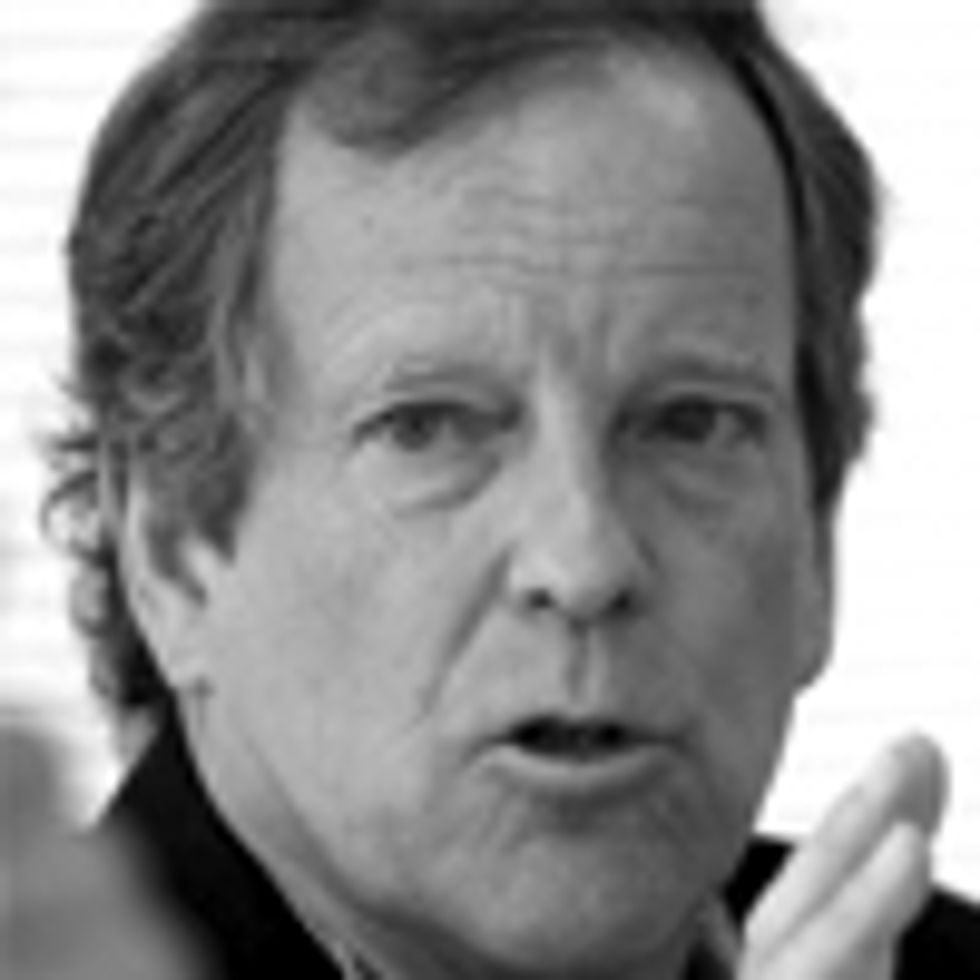 It's about time that someone pricked the fraudulent "Saudi America" narrative that the oil industry and its allies have been peddling successfully to the media for the past several years—and a new movie "Pump the Movie" does exactly that. According to the current petro-fantasy, a domestically significant, but globally marginal, increase in U.S. production of light-tight oil means the end to concerns about over reliance on petroleum, the return of affordable prices at the pump, even a world-wide glut of oil. Happy days are here again, thanks to the U.S. oil boom, we read in the New York Times and even in the once numerate Wall Street Journal.
Tell it to ISIS making a fortune on a trivial amount of black market oil production it controls. Tell it to Vladimir Putin who is staring down the European Union from his perch as Europe's primary provider of $100 oil. Or, as "The Pump" points out, tell it to U.S. drivers who are still paying more than $3/gallon for gas. Only a few years ago the idea of oil at $100 was terrifying. Now the oil industry is well down the road towards selling us on the idea that it is unavoidable—indeed that we should be looking forward to oil at $120 or higher.
The movie, produced by the Fuels Freedom Foundation, puts today's global oil landscape in the proper historic perspective, tracing how oil's current monopoly as a transportation fuel emerged. First came John D. Rockefeller's successful efforts to leverage prohibition to kill off Henry Ford's plan to rely on alcohol as the primary driver of the automotive revolution. In the 30's General Motors conspired with Chevron, Firestone and Mack Truck to shut down America's streetcar system. The recent assault on ethanol as a fuel was, similarly, funded and managed by the oil industry and its hired guns.
"Pump" next takes us on a survey of the fuels that ought to be competing with oil for our transportation dollar—because they all cost less than gasoline or diesel—electric vehicles, natural gas fuels or biofuels derived from agricultural or municipal wastes or dedicated crops. It argues that a huge portion of today's cars could actually operate on ethanol or methanol derived from natural gas or biomass with truly trivial software and fuel line modifications, while fleet turnover will more slowly take us to a largely electric vehicle future. It uses Brazil as a powerful counter-narrative, a country that did break oil's monopoly at its pumps, and convincingly argues that the alternatives to oil are both better and cheaper—if they could get into the market.
While the film acknowledges that "we need a moment of truth with ourselves and our policy makers" it is probably weakest in connecting our current dilemma to a broad range of policy favors lubricated by oil industry dominance of our campaign finance system. And I admit to skepticism that America's "do it yourself hacker" culture is sufficient to make a meaningful dent in oil dependence—most of us could not learn to program our VCR's. Political leadership is going to be a bigger part of any eventual solution at scale.
But every reporter writing on energy ought to have to see this movie before they open the next oil industry or Koch Brothers funded press release or factoid laced "analysis." This powerful counter-narrative is badly needed and hopefully just in time.
YOU ALSO MIGHT LIKE
The Limits of Political Suicide
Fasten Your Seat Belts: Low Carbon Energy Headed Your Way
Responding to Bill Gates and Jigar Shah on Powering World's Poorest Economies
EcoWatch Daily Newsletter
In Germany's Hunsrück village of Schorbach, numerous photovoltaic systems are installed on house roofs, on Sept. 19, 2019. Thomas Frey / Picture Alliance via Getty Images
Germany's target for renewable energy sources to deliver 65% of its consumed electricity by 2030 seemed on track Wednesday, with 52% of electricity coming from renewables in 2020's first quarter. Renewable energy advocates, however, warned the trend is imperiled by slowdowns in building new wind and solar plants.
In many parts of the U.S., family farms are disappearing and being replaced by suburban sprawl.
General view of the empty Alma bridge, in front of the Eiffel tower, while the city imposes emergency measures to combat the Coronavirus COVID-19 outbreak, on March 17, 2020 in Paris, France. Edward Berthelot / Getty Images
Half the world is on lockdown. So, the constant hum of cars, trucks, trains and heavy machinery has stopped, drastically reducing the intensity of the vibrations rippling through the Earth's crust. Seismologists, who use highly sensitive equipment, have noticed a difference in the hum caused by human activity, according to Fast Company.
The current rate of CO2 emissions is a major event in the recorded history of Earth. EPA
At several points in the history of our planet, increasing amounts of carbon dioxide in the atmosphere have caused extreme global warming, prompting the majority of species on Earth to die out.
The "Earthrise" photograph that inspired the first Earth Day. NASA / Bill Anders
For EcoWatchers, April usually means one thing: Earth Day. But how do you celebrate the environment while staying home to prevent the spread of the new coronavirus?