World's Best Climate Films Featured to Coincide With Lima Climate Talks
Dec. 04, 2014 10:25AM EST
Climate
Connect4Climate has partnered with AfriDocs to present a week of climate change films from Dec. 2 - 9 to coincide with the United Nations Framework on Climate Change COP20 meeting in Lima, Peru.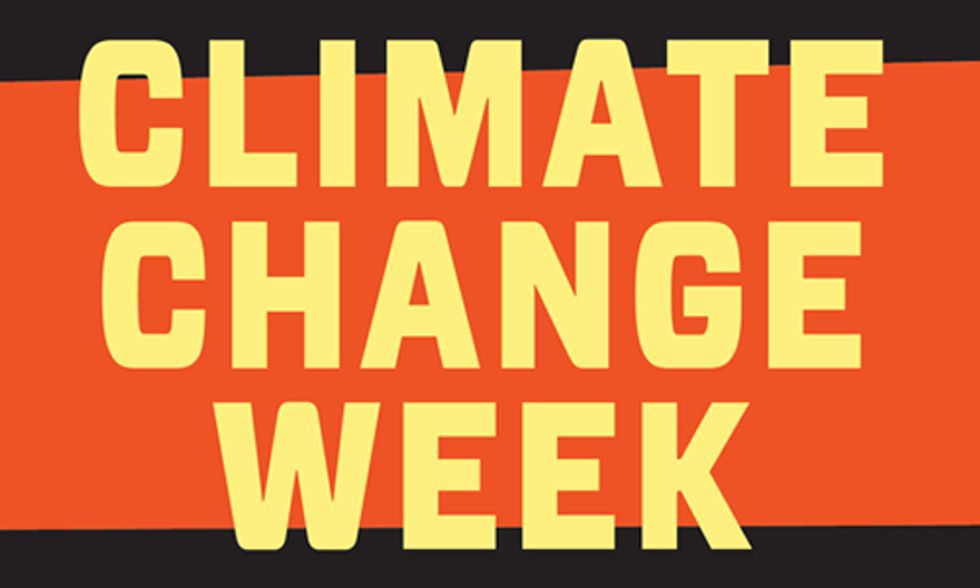 During this week some of the world's best climate films will be screened across sub-Saharan Africa on DStv channel ED (channel 190) and GOtv (channel 65).
The documentary films from across the globe bring the global discussions between countries back down to a human level—sharing stories of how climate change is already affecting some of the world's most vulnerable peoples.
The screenings include:
Black Ice, telling the story of Greenpeace's "Arctic 30" campaign.
Beyond Prayer, which chronicles the building of artificial glaciers to provide water to farmers in the Ladakh summers.
Char—The No-Man's Island depicts Meet Rubel, a fourteen-year-old boy, smuggling rice from India to Bangladesh.
Carbon for Water highlights innovative solutions to improve the health of millions of Kenyans.
There Once Was An Island shows the reality of sea level rise for the culturally unique Polynesian community of Takuu, a tiny low-lying atoll in the South Western Pacific.
Climate for Change is an inspiring and optimistic look at the efforts of everyday people all over the world who are making a difference in the fight against global warming.
Bad Weather documents a tiny "brothel island" off the coast of Bangladesh and how climate change is affecting the community.
From India and Kenya to the Pacific Islands and the USA, these films share stories of communities overcoming the very real challenges presented by climate change.
A series of short films produced for the Action4Climate challenge will also be screened during the week. The Action4Climate competition, organized by the global communications program Connect4Climate, challenged young filmmakers to raise awareness of climate change, share experiences and inspire action by creating a video documentary.
Of the hundreds of films sent in the following winning entries will be shown across sub-Saharan Africa:
The Trail of a Tale: The first place winner of the competition, this film from Portugal is a letter from the future written to our recent past, telling us how the world it "turned out right." It follows the trail of someone that left words written, words of change, of action.
Global Warning: This second place winning film from Bulgaria is a documentary about the super typhoon Yolanda—Haiyan that hit the Philippines on Nov 8, 2013.
Snows of the Nile: Third place winning film from USA. Uganda's Rwenzori Mountains rise 5000m from the heart of Africa. At their summits are some of Earth's only equatorial glaciers. But these "Mountains of the Moon," whose existence caused a sensation in Europe when they were first climbed in 1906, are disappearing fast.
YOU MIGHT ALSO LIKE
Watch Award-Winning 'Mountains of the Moon'
10 Inspiring Climate Films Win Action4Climate Documentary Competition
EcoWatch Daily Newsletter
Recent Stories from EcoWatch