Watch the Film of the Year: Racing Extinction
Dec. 01, 2015 11:15AM EST
Climate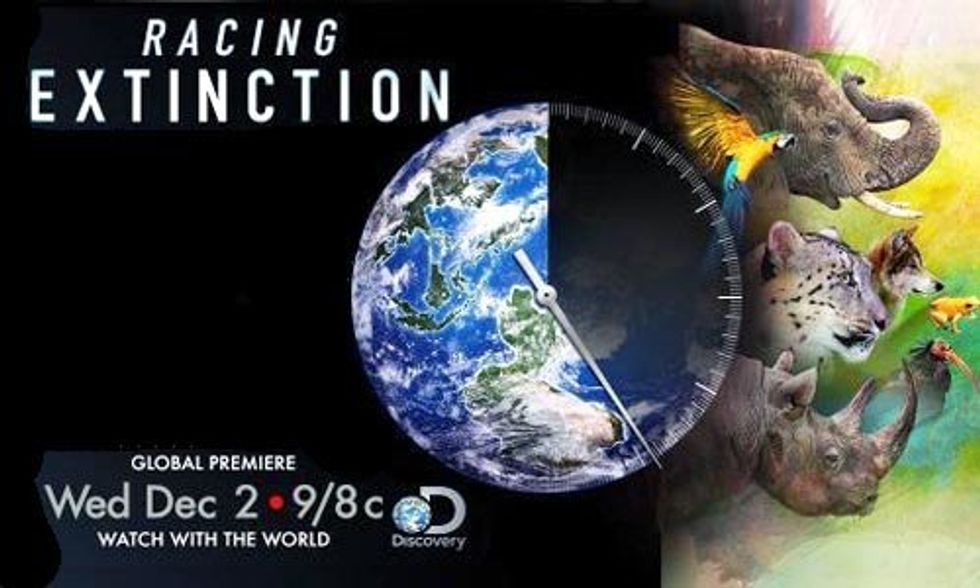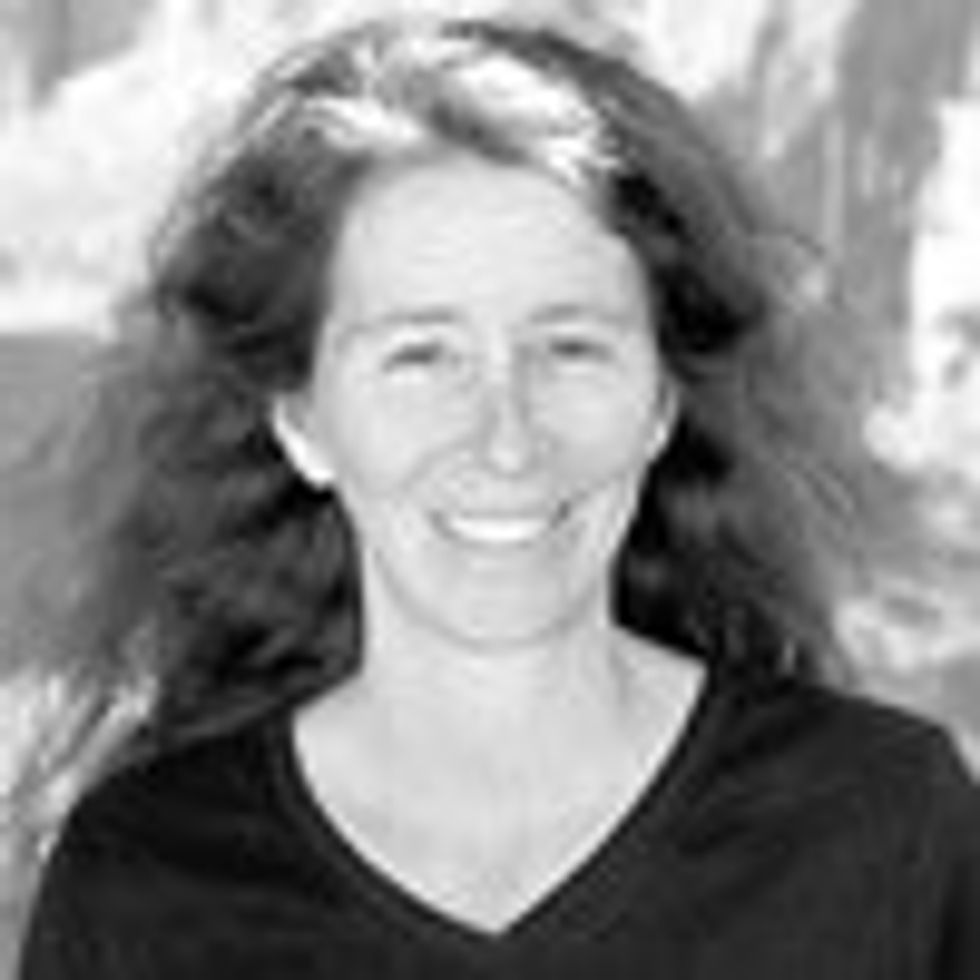 If there's one film you should see before the year is out, it's Racing Extinction.
In this riveting film, Academy Award-winning director Louis Psihoyos, with a team of artists and activists, uncovers the hidden world of endangered species and mass extinction. The film exposes the two worlds that are driving global species extinction—the international wildlife trade and the fossil fuel industry.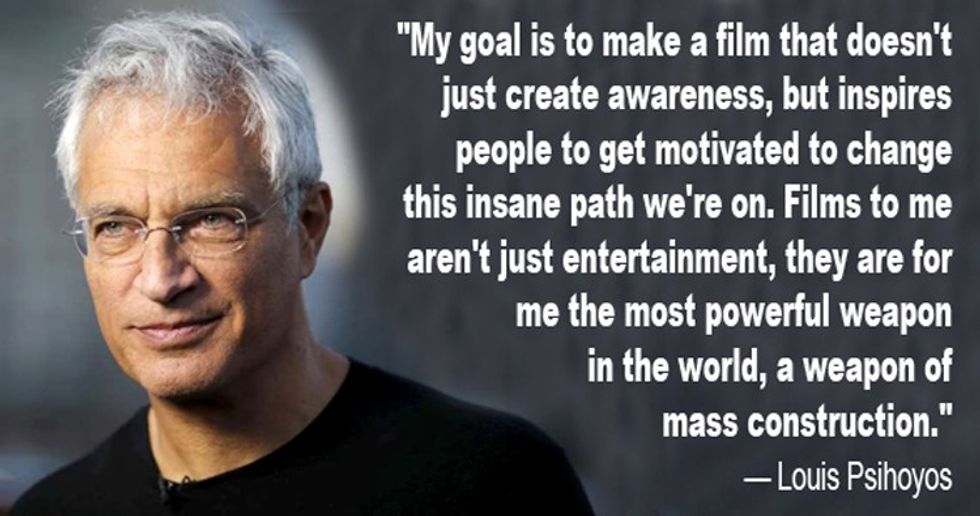 I had the pleasure of sitting down with Psihoyos the day after watching his film at AREDAY in Snowmass, Colorado this summer.
"I'm trying to make a documentary so that your butt doesn't hurt after 45 minutes," Psihoyos told me as we sat overlooking Snowmass Mountain.
"I want it to feel like a thriller, because what we are doing is thrilling," Psihoyos said as we discussed the value of documentaries compared to dramatic films. "We made a film that is like the Avengers, but it's real. You have this incredible group of people with special skills and you bring them together to try and save the planet.
"We are using the same devices that you would with a narrative film. I loved Avatar. I'm working on a film right now where James Cameron is the executive producer. But I'm not so sure what people's call to action was after Avatar. Maybe it warmed people up to the idea that we are destroying the environment, but when it's fictionalized the call to action also feels a little fictionalized. There isn't a call to action. So that's the part that's missing."
Psihoyos won an Academy Award in 2010 for his film The Cove, a true story of how an elite team of activists, filmmakers and freedivers embarked on a covert mission to penetrate a hidden cove in Taiji, Japan to uncover a dark and deadly secret—the slaughter of more than 20,000 dolphins and porpoises. The film exposed that dolphin meat, often labeled as whale meat containing toxic levels of mercury, was sold in Japan and other parts of Asia, and the remaining dolphins were sold to dolphinariums and marine parks around the world to live a lifetime of captivity.
I asked him what he thought the overall impact was from that film and he shared a converastion he had with Cameron.
"I talked to James Cameron and he said, 'The Cove was a great film but never hit the numbers to make a difference.' That really hurt me to the core. Because I felt like we made a great film, the team made a wonderful film and it is making a difference," he replied. "Not at the pace we would all like but it is out there doing good. At the end of the day I am not a filmmaker, I'm more of an environmentalist, I'm an activist, I'm using the genre of filmmaking to reach people that normally wouldn't think about this subject."
Prior to filmmaking, Psihoyos was known for his still photography and contributions to National Geographic. He explained what he sees as a big difference between the printed image and the power of film.
"With a film you can get people to sit for 90 minutes without their cell phones and concentrate their brain and heart on the most meaningful subject in the world. You can't do that as a still photographer. As a still photographer for National Geographic, I've seen someone on a plane scan through an article that took me a year and a half to do in 30 seconds or a minute and I don't know what they are really comprehending anyway when you scan through photographs because mine were pretty full of information," he lamented.
"But, with a film you can have a chance to change somebody's heart and that's what we want to do. The science shows that you don't change behavior by getting people to think differently, you change people's behavior by getting them to feel differently. That's what we're doing with this film, first we break people down, get people to have a little bit more compassion for other species and then build it up from there so they internalize that hey I'm responsible for this."
"I've been going to this conference [AREDAY] for the last five years, we've been such outsiders, we're the whinny kids in the back of the room that nobody has been listening to, and all of a sudden this [the health of the environment] is on the forefront. The conversation is now front and center. So I feel like the tide has really changed for us and things are really changing quite quickly and we have to cease that moment and what we want to do with this film is put it over the top so people can engage the leaders to do the right thing.
"There has never been a more important time in the world than to be alive now—the decisions we make in the next few years will impact the Earth and animal species for millions of years."
Psihoyos summed it up best when he said, "My goal is to make a film that doesn't just create awareness, but inspires people to get motivated to change this insane path we're on. Films to me aren't just entertainment, they are for me the most powerful weapon in the world, a weapon of mass construction.
"The idea is to try and get the film seen by as many people as possible so we can start to create this tipping point that we've all been talking about forever."
And now, Psihoyos has a huge opportunity to get millions of people to see his film. On Wednesday, Dec. 2, Discovery will feature Racing Extinction in more than 220 countries and territories around the world in a 24-hour period.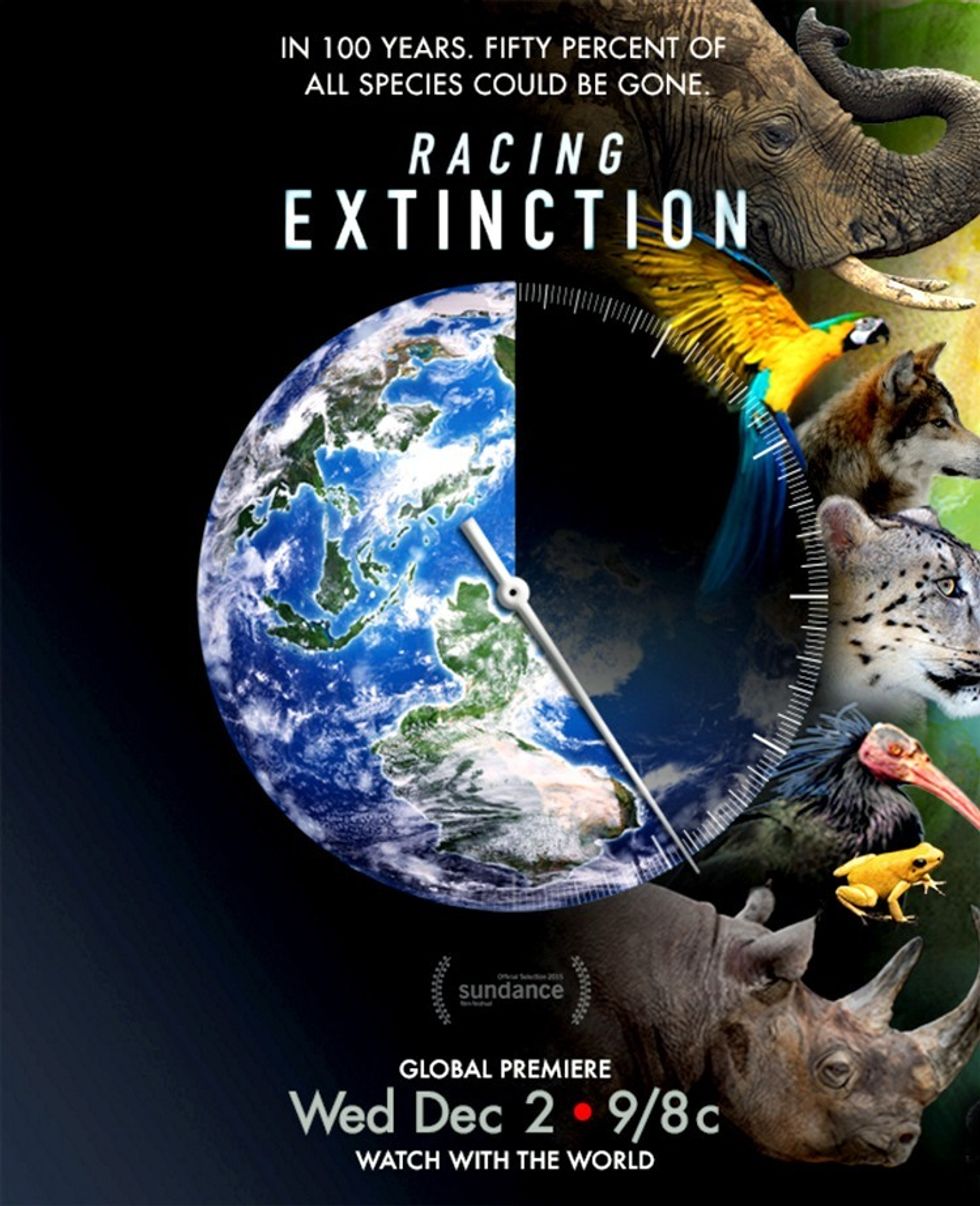 The plan is for Racing Extinction to be a catalyst for a larger, ongoing campaign utilizing the hashtag #StartWith1Thing. It will serve as Discovery's call to action to create a global movement behind the film's television event and encourage everyone across the globe to make small changes that will have a huge impact on the health of the planet.
It's no coincidence the film will be featured on Discovery during COP21, when world leaders are meeting in Paris to negotiate what many hope will be a binding treaty on reducing global carbon emissions, Psihoyos added.
Watch the official trailer here:
The Racing Extinction soundtrack is available for download and streaming. The soundtrack is by Academy-Award-nominated composer J Ralph, and features the song "One Candle, written and performed by J Ralph and Sia.
Watch the music video below that features the spectacular event when images of species were projected on the Empire State Building in New York City on Aug. 1. Psihoyos' nonprofit Oceanic Preservation Society teamed up with Obscura Digital to raise awareness for species extinction worldwide by using this iconic building to reach as broad an audience as possible.
YOU MIGHT ALSO LIKE
Hundreds of Thousands Take to the Streets Demanding Urgent Action on Climate Change
Art Installation Lights Up Eiffel Tower on Eve of Paris Climate Talks
10,000 Form Human Chain in Paris Demanding World Leaders Keep Fossil Fuels in the Ground
Extremely Disturbing Video Shows Pilot Whale Being Tied and Drowned by Taiji Hunters
EcoWatch Daily Newsletter
Related Articles from EcoWatch