Watch Live Oct. 11: Vandana Shiva and Others Discuss GMOs and Food Justice
Sep. 30, 2015 08:31AM EST
Food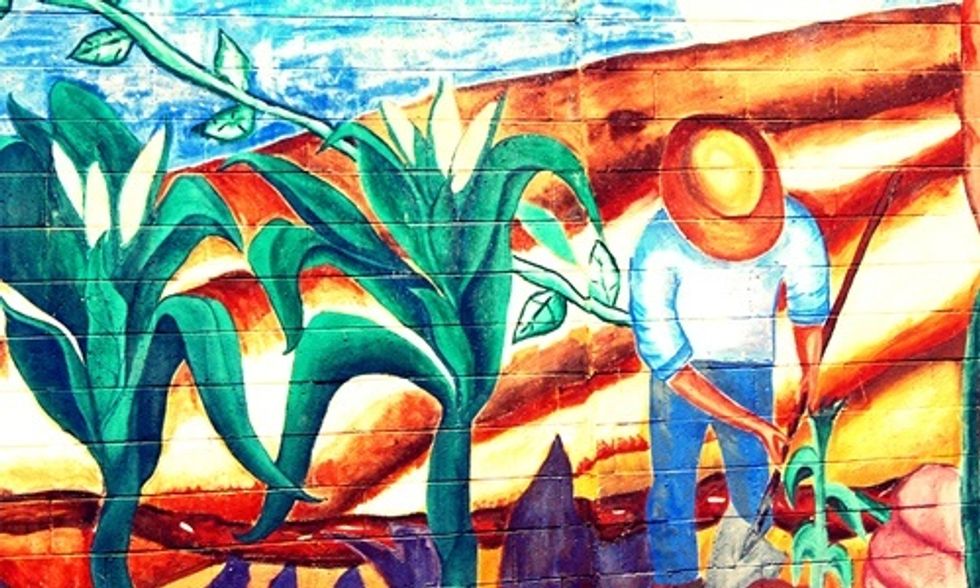 What sort of future do we want? Do we want to create a future where seeds and agriculture are controlled by a few multinational companies, access to clean water and good food is only available to some and public policy is dominated by corporate influence?
Over the past decade Omega Institute's sustainability conferences have brought together presenters and participants in conversation around this question. This year's conference, Seeds of Change: Cultivating the Commons, continues the discussion.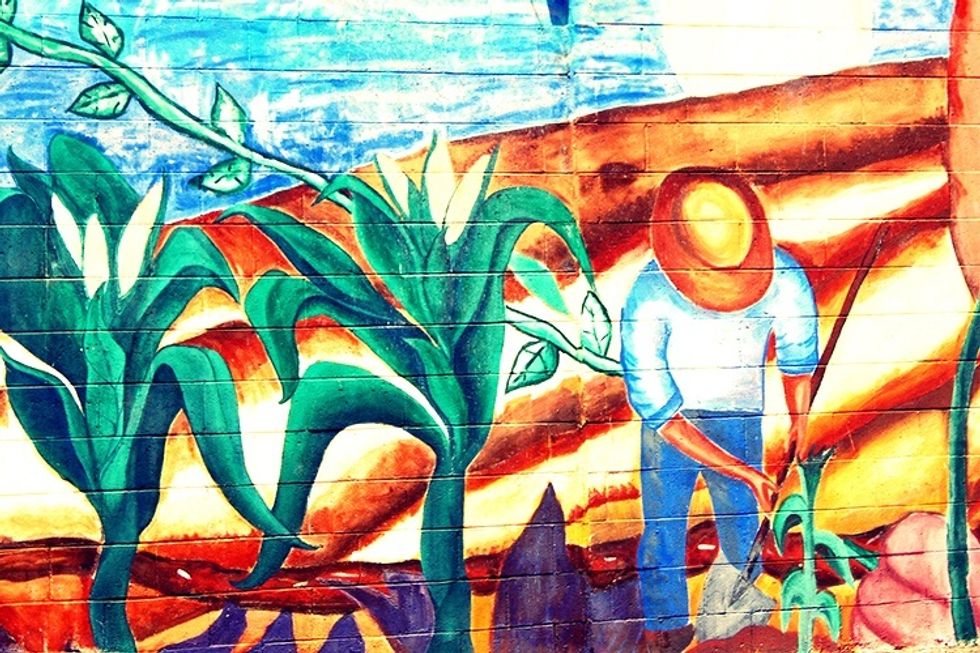 "From seed to table, the corporate-controlled food industry … is rife with discrimination, oppression and the denial of rights," says Natasha Bowens, author of The Color of Food and one of this year's presenters. She continues, "Rights to healthy food, rights to land, rights to a clean environment and rights to an equal opportunity for success and livelihood for farmers are not fairly attainable."
Renowned environmental leader Vandana Shiva, who will be participating in all three days of Seeds of Change, tells Omega, "All of the battles and struggles going on in the U.S. around labeling of genetically modified foods should be interpreted as being in the food commons, with the guarantee of safety, quality and affordability."
"The commons are not just resources," Shiva says. "The commons are the web of life."
Water rights advocate Maude Barlow, speaking on Oct. 10, characterizes the future now being created as one where everything is for sale and the public realm, the commons, is eliminated.
"Areas once considered our common heritage are been commodified, commercialized and privatized at an alarming rate," Barlow says. Fresh water, the human genome, seed and plant varieties, the air and atmosphere, the oceans and outer space are all being threatened by this privatization.
Educating & Creating Awareness About Food 
There's another vision of the future though, one being created in our midst.
You can get a glimpse of it in the work people like Will Allen are doing. In Milwaukee, Growing Power, the nonprofit where Allen is CEO, is feeding more than 10,000 people out of an urban farm in the midst of the city's largest housing project—and educating the next generation in sustainable food production.
Allen describes it as learning "how to take care of yourselves, how to take care of your body, how to be able to work in this environment. As soon as I put some soil in [the kids] hands, they just calm down. There's something very spiritual about touching the soil."
The future also can be seen in organizations like the Hudson Valley Seed Library, where Ken Greene leads a team of people working to preserve local heritage seeds, adapted to the specific conditions of the Hudson Valley. "We're all connected to seeds, even if you don't farm or garden," Greene says.
"If you eat you are interacting with seeds. Even if you're buying a conventionally-grown pepper, grown using chemicals on a massive farm, that pepper came from seeds and that seed came from a company," Greene says. "So, what are the agricultural and cultural practices you are supporting in buying that? It affects the seed industry."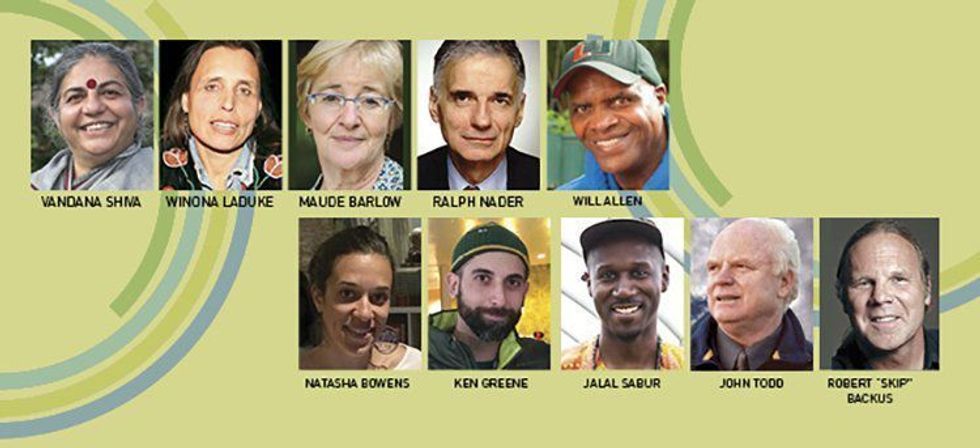 Becoming Stronger Agents of Change 
Creating a sustainable, inclusive and accessible food system is a long-term transition. It's something in which everyone can engage. Omega Institute CEO Robert "Skip" Backus says, "At the most basic level our individual job is to try to understand where we are in this transition."
"We're all part of this change," Backus says. "We all have to figure out how to create shifts in our own behavior that can help us be stronger agents of change."
The Omega Center for Sustainable Living will be holding "Seeds of Change: Cultivating the Commons" on its Rhinebeck campus Oct. 9 - 11. For more information visit eOmega.org/seeds.
As part of this year's conference Omega is live streaming Food Justice From Seed to Market on Oct. 11, 9 a.m. to 12:30 p.m. ET. The session, which is available free to the public, brings together renowned environmental leader Vandana Shiva, Hudson Valley Seed Library cofounder Ken Greene, cofounder of Freedom Food Alliance Jalal Sabur, author of The Color of Food Natasha Bowens, CEO of Growing Power Will Allen and many regional leaders for a discussion on equal access to food, labeling of genetically modified foods and related issues of food justice. Registering for the free live online event of Sunday's session will give you access until Nov. 11.
YOU MIGHT ALSO LIKE
Join Omega Institute's 'Seeds of Change: Cultivating the Commons' Conference Oct. 9 – 11
This Country Is Already Carbon Neutral and Now Plans to Go 100% Organic and Zero-Waste
5 Next Steps in the War Against Monsanto and Big Food
EcoWatch Daily Newsletter