Watch Climate Scientists Explore Melting Alaskan Glaciers on 'Earth Focus'
Jun. 20, 2014 12:46PM EST
Climate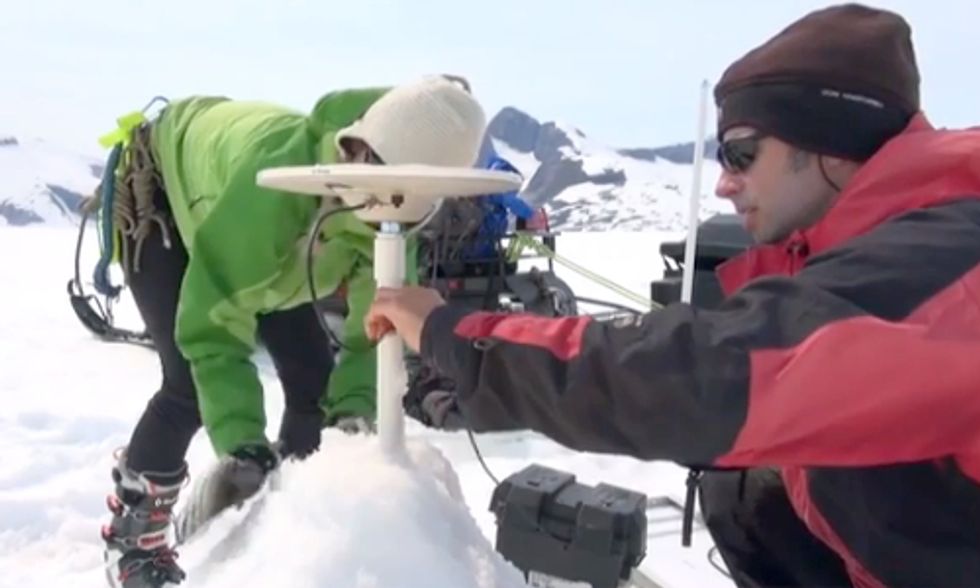 Climate science is a hot topic these days, everywhere from TV studios to Congressional floors, with people using it as evidence to back up claims regarding what the planet may or may not be doing.
However, it's not often that we actually get to see it in action. Earth Focus changes all of that by following scientists and students to Alaska's Juneau Icefield, near the Canadian border, to study glaciers and their impact on the environment. It is the fifth-largest expanse of ice covering the planet.
Ninety-five percent of Alaskan glaciers are melting at an "unnatural and unprecedented pace," said Jeff Barbee, who more than two decades ago took part in the Juneau Icefield Research Program he is reporting on in this episode of Earth Focus.
"Glaciers are really large contributors to changing sea levels," added Anthony Arendt, an assistant research professor at the University of Alaska who designed satellite imagery systems for NASA.
"We want to be able to quantify how much water if coming out of these systems every year and then use that information to develop models and predict into the future to help policymakers plan for potential effects of seal-level change in the next 50 or 100 years."
The episode also features interviews with Julienne Stroeve of the National Snow and Ice Data Center and Dr. Michael E. Mann, director of Penn State University's Earth System Science Center.
Among other things, Mann discusses why he believes some IPCC reports to be on the conservative side, while Stroeve talks about how the patterns of droughts, floods and precipitation might change over time.
EARTH FOCUS airs every Thursday at 9 p.m. ET (6 p.m. PT) on Link TV—channel 375 on DIRECTV and channel 9410 on DISH Network. Episodes are also available to watch online at linktv.org/earthfocus.
EcoWatch Daily Newsletter