This website uses cookies to ensure you get the best experience while browsing it. By clicking 'Got It' you're accepting these terms.
USDA to Allow Chickens From U.S. to Be Shipped to China for Processing and Back to U.S. for Consumption, Just Like Seafood
Mar. 05, 2014 09:03AM EST
Food
[Editor's note: For the latest on this issue, click here.]
Scores of Americans are in an uproar since Food Safety News revealed the U.S. Department of Agriculture (USDA) will soon allow U.S. chickens to be sent to China for processing before being shipped back to the states for human consumption.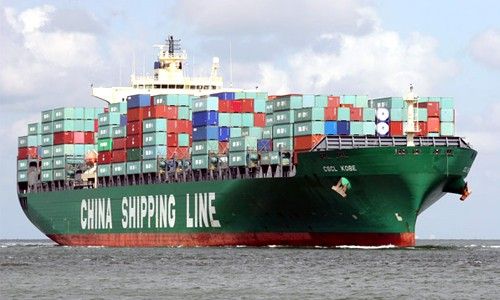 This arrangement is especially disturbing given China's subpar food safety record and the fact that there are no plans to station on-site USDA inspectors at Chinese plants. Also, American consumers won't know which brands of chicken are processed in China because there's no requirement to label it as such.
To ease concerns, lobbyists and chicken industry proponents argue no U.S. company will ever ship chicken to China for processing because it wouldn't work economically.
"Economically, it doesn't make much sense," said Tom Super, spokesman for the National Chicken Council, in a recent interview with the Houston Chronicle. "Think about it: A Chinese company would have to purchase frozen chicken in the U.S., pay to ship it 7,000 miles, unload it, transport it to a processing plant, unpack it, cut it up, process/cook it, freeze it, repack it, transport it back to a port, then ship it another 7,000 miles. I don't know how anyone could make a profit doing that."
Yet, a similar process is already being used for U.S. seafood.
According to the Seattle Times, domestically caught Pacific salmon and Dungeness crab are being processed in China and shipped back to the U.S. because of significant cost savings.
"There are 36 pin bones in a salmon and the best way to remove them is by hand," said Charles Bundrant, founder of Trident, which ships about 30 million pounds of its 1.2 billion-pound annual harvest to China for processing. "Something that would cost us $1 per pound labor here, they get it done for 20 cents in China."
Bureau of Labor Statistics data estimates that American poultry processors are paid roughly $11 per hour on average. In China, reports have circulated that the country's chicken workers can earn significantly less—$1 to 2 per hour—which casts doubt on Super's economic feasibility assessment.
China's food safety system, which is said to be decades behind America's, is highly questionable given some of the more recent food safety scandals that have surfaced in the country:
Food Safety News aims to spread awareness of the pending USDA agreement and stop Chinese-processed chicken from ever reaching supermarkets or school lunchrooms.
YOU MIGHT ALSO LIKE
What's the Beef with the U.S./China Chicken Deal?
10 Foods Banned in Other Parts of the World, But Not in America
EcoWatch Daily Newsletter
A. Battenburg / Technical University of Munich
By Sarah Kennedy
Algae in a pond may look flimsy. But scientists are using algae to develop industrial-strength material that's as hard as steel but only a fraction of the weight.
Variety of fermented food korean traditional kimchi cabbage and radish salad. white and red sauerkraut in ceramic plates over grey spotted background. Natasha Breen / REDA&CO / Universal Images Group / Getty Image
Even if you've never taken probiotics, you've probably heard of them.
These supplements provide numerous benefits because they contain live microorganisms, such as bacteria or yeast, which support the healthy bacteria in your gut (1, 2, 3, 4).
Pexels
Singapore will become the first country in the world to place a ban on advertisements for carbonated drinks and juices with high sugar contents, its health ministry announced last week. The law is intended to curb sugar consumption since the country has some of the world's highest diabetes rates per capita, as Reuters reported.
A typical adult takes around 20,000 breaths per day. If you live in a megacity like Beijing, with many of those lungfuls you're likely to inhale a noxious mixture of chemicals and pollutants.
Fred Stone holds his brown swiss cow Lida Rose at his Arundel dairy farm on March 18 after a press conference where he spoke about PFAS chemical contamination in his fields. Gregory Rec / Portland Portland Press Herald via Getty Images
By Susan Cosier
First there was Fred Stone, the third-generation dairy farmer in Maine who discovered that the milk from his cows contained harmful chemicals. Then came Art Schaap, a second-generation dairy farmer in New Mexico, who had to dump 15,000 gallons of contaminated milk a day.
Protesters attend the 32nd annual Fur-Free Friday demonstration on Nov. 23, 2018 in Beverly Hills, California. Ella DeGea / Getty Images
California Governor Gavin Newsom signed into law a bill that that bans the sale and manufacture of fur products in the state. The fur ban, which he signed into law on Saturday, prohibits Californians from selling or making clothing, shoes or handbags with fur starting in 2023, according to the AP.
By Simon Evans
During the three months of July, August and September, renewables generated an estimated total of 29.5 terawatt hours (TWh), compared with just 29.1TWh from fossil fuels, the analysis shows.
A demonstrator waves an Ecuadorian flag during protests against the end of subsidies to gasoline and diesel on Oct. 9 in Quito, Ecuador. Jorge Ivan Castaneira Jaramillo / Getty Images