This website uses cookies to ensure you get the best experience while browsing it. By clicking 'Got It' you're accepting these terms.
Robert Stone Must Now Film Fukushima
Oct. 29, 2013 03:51PM EST

We are in desperate need of documentary filmmakers at Fukushima. The Japanese government is about to pass a national censorship law clearly meant to make it impossible to know what's going on there. 
Massive quantities of radioactive water have been flowing through the site since the March, 2011 earthquake/tsunami. A thousand flimsy tanks still hold thousands of tons more of radioactive water which would pour into the Pacific should they collapse.
An earthquake and two typhoons have have just hit there, flushing still more radioactive water into the sea.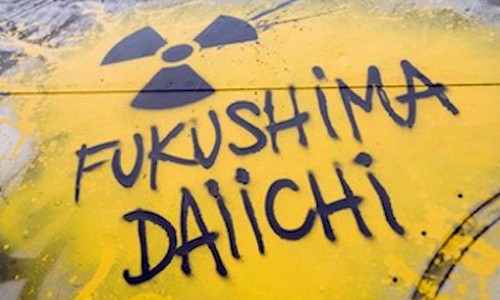 The corrupt and incompetent Tokyo Electric Power Company will soon try moving 400 tons of supremely radioactive rods from a damaged Unit Four fuel pool, an operation that could easily end in global catastrophe. The rods contain 14,000 times as much radioactive cesium as was released at the bombing of Hiroshima. Nobody knows the exact location of the melted cores from Units One, Two and Three or whether they are still fissioning.
Reuters and others report criminal involvement, slashed wages, inhuman working conditions, serious shortages and lack of training in what has become an extremely dangerous labor crisis.
Intensely radioactive hotspots have turned up throughout Japan, including some that threaten human life in Tokyo and may cast a pall on the upcoming Olympics.
At least one report indicates a massive dead zone in the Pacific apparently caused by radiation pouring in from the site. Tuna contaminated with radiation from Fukushima have been caught off the California coast, and there are widespread reports other marine life disappearing throughout the Pacific. 
With the information flow from Fukushima apparently about to go dark, the presence of independent media and researchers has become more critical than ever.
Petitions with more than 140,000 signatures asking for a global takeover of the Fukushima site will be delivered to the United Nations Nov. 7. They ask is for a transnational team of world's best scientists and engineers to guarantee that all necessary resources are available to deal with this crisis. 
Robert Stone has made a high budget dis-infomercial sponsored by Microsoft billionaire Paul Allen, whose cohort Bill Gates has bet heavily on new nukes. Called Pandora's Promise, Stone's promoters have refused to send us a review copy. We're told it mocks industry opponents without actually interviewing them, while downplaying the killing power of atomic radiation. It's scheduled to air on CNN without a balancing point of view. 
A trip to Fukushima might change Stone's mind. He's worked in the past with Michael Moore, one of our greatest investigative documentarians. Using Michael's aggressive techniques, we want him to bring back critical information that could make a difference.
At the very least we desperately need to know more about the 11,000 intensely radioactive fuel rods on site, the three missing reactor cores, the proposed bring-down of the Unit Four fuel rods, the potential for still more explosions, the labor crisis, the unending flow of potentially lethal radiation into the biosphere and much more.
The fate of the Earth may now hang at the mercy of a widely distrusted corporation and far-right government intent on blacking out that site.
Dr. James Hansen, an important climate scientist, has expressed his support for atomic energy, and would make a fitting co-worker on this trip.
Along the way, Mr. Stone, you might check out Japan's massive new offshore wind turbines whose promise is to replace all the reactors this disaster has forced shut. 
But as a hired industry gun, above all you need to tell us what's happening at Fukushima...before the lights go out. Our future could very well depend on how honestly you undertake this critical task. Please report back as soon as possible.

Prince William and British naturalist David Attenborough attend converse during the World Economic Forum annual meeting, on January 22 in Davos, Switzerland. Fabrice Cofferini /AFP / Getty Images
Britain's Prince William interviewed famed broadcaster David Attenborough on Tuesday at the World Economic Forum's annual meeting in Switzerland.
During the sit-down, the 92-year-old naturalist advised the world leaders and business elite gathered in Davos this week that we must respect and protect the natural world, adding that the future of its survival—as well as humanity's survival—is in our hands.
Electric vehicle sales took off in 2018, with a record two million units sold around the world, according to a new Deloitte analysis.
What's more, the accounting firm predicts that another 21 million electric cars will be on the road globally over the next decade due to growing market demand for clean transportation, government subsidies, as well as bans on fossil fuel cars.
Teenager Alex Weber and friends collected nearly 40,000 golf balls hit into the ocean from a handful of California golf courses.
Alex Weber /
CC BY-ND
Southwest Greenland had the most consistent ice loss from 2003 to 2012. Eqalugaarsuit, Ostgronland, Greenland on Aug. 1, 2018.
Rob Oo / CC BY 2.0
Greenland is melting about four times faster than it was in 2003, a new study published Monday in the Proceedings of the National Academy of Sciences found, a discovery with frightening implications for the pace and extent of future sea level rise.
"We're going to see faster and faster sea level rise for the foreseeable future," study lead author and Ohio State University geodynamics professor Dr. Michael Bevis said in a press release. "Once you hit that tipping point, the only question is: How severe does it get?"
Finally, some good news about the otherwise terrible partial government shutdown. A federal judge ruled that the Trump administration cannot issue permits to conduct seismic testing during the government impasse.
The Justice Department sought to delay—or stay—a motion filed by a range of coastal cities, businesses and conservation organizations that are suing the Trump administration over offshore oil drilling, Reuters reported. The department argued that it did not have the resources it needed to work on the case due to the shutdown.
Most people have heard of the Amazon, South America's famed rainforest and hub of biological diversity. Less well known, though no less critical, is the Pantanal, the world's largest tropical wetland.
Like the Amazon, the Pantanal is ecologically important and imperiled. Located primarily in Brazil, it also stretches into neighboring Bolivia and Paraguay. Covering an area larger than England at more than 70,000 square miles, the massive wetland provides irreplaceable ecosystem services that include the regulation of floodwaters, nutrient renewal, river flow for navigability, groundwater recharge and carbon sequestration. The wetland also supports the economies of the four South American states it covers.
Demonstrators participate in a protest march over agricultural policy on Jan. 19 in Berlin, Germany. Carsten Koall / Getty Images Europe
By Andrea Germanos
Organizers said 35,000 people marched through the streets of the German capital on Saturday to say they're "fed up" with industrial agriculture and call for a transformation to a system that instead supports the welfare of the environment, animals and rural farmers.

The fire that erupted after a pipeline explosion in Mexico Friday. FRANCISCO VILLEDA / AFP / Getty Images
By Patrick Rogers
If you have ever considered making the switch to an environmentally friendly electric vehicle, don't drag your feet. Though EV prices are falling, and states are unveiling more and more public charging stations and plug-in-ready parking spots, the federal government is doing everything it can to slam the brakes on our progress away from gas-burning internal combustion engines. President Trump, likely pressured by his allies in the fossil fuel industry, has threatened to end the federal tax credits that have already helped put hundreds of thousands of EVs on the road—a move bound to harm not only our environment but our economy, too. After all, the manufacturing and sale of EVs, hybrids, and plug-in hybrids supported 197,000 jobs in 2017, according to the most recent U.S. Energy and Employment Report.