This website uses cookies to ensure you get the best experience while browsing it. By clicking 'Got It' you're accepting these terms.


The best of EcoWatch, right in your inbox. Sign up for our email newsletter!
Renowned NYU Professor: GMOs Could Literally Destroy the Planet
Mar. 06, 2014 01:52PM EST
Food
Nassim Taleb, a renowned New York University (NYU) professor recently raised eyebrows when he said genetically modified organisms (GMOs) have the potential to cause "an irreversible termination of life at some scale, which could be the planet."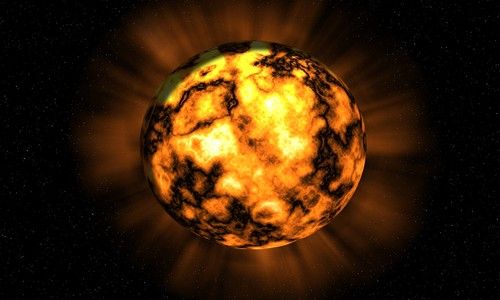 Photo courtesy of Shutterstock
Taleb, who specializes in risk engineering, has outlined the dangers of GMOs in The Precautionary Principle, a paper recently made available to the public. 
The threat
Often, GMO seeds are favored because of their ability to yield larger harvests and avoid certain pests or weeds that usually eat up some of their productivity, reports Daily Finance.
Taleb's primary concern isn't that ingesting GMOs is necessarily bad for people; rather, he's focused on what effects the genetic manipulation of nature will have on the worldwide ecosystem. While Taleb concurs the risk of any one GMO seed ruining the planet is incredibly small, he argues that people are underestimating the domino effect of risk that's involved.
For example, if one genetically modified seed produced holds a 0.1 percent chance of causing a catastrophic breakdown of the ecosystem, then the probability of such an event will only increase with each new seed that's developed. 
Taleb writes that given enough time the "total ecocide barrier" is bound to be hit despite incredibly small odds.
The argument hinges on the fact that GMOs represent a systemic, and not localized, risk. As GMO goods continue to be exported to countries throughout the world, the idea of being able to control GMOs in nature is impossible to guarantee.
As Taleb says, "There are mathematical limitations to predictability in a complex system, 'in the wild,' which is why focusing on the difference between local (or isolated) and systemic threats is a central aspect of our warnings." 
Responding to critics
GMO supporters have criticized his work as GMOs have yet to significantly harm the ecosystem, but Taleb argues that point strengthens his theory.
Daily Finance reports:
The Precautionary Principle—which is what Taleb calls his warning—is all about managing risk, not about waiting for it to surface. The fact that GMOs are a systemic entity is undeniable. Taleb is equally skeptical of all entities that carry systemic risk—like too-big-to-fail banks.
We don't, as Taleb says, argue that a game of Russian roulette is safer with each empty barrel we find. It is, in fact, more dangerous.
Visit EcoWatch's FOOD and GMO pages for more related news on this topic.

EcoWatch Daily Newsletter
arinahabich / Stock / Getty Images
By Sydney Swanson
With April hopping along and Easter just around the corner, it's time for dyeing eggs (and inadvertently, dyeing hands.) It's easy to grab an egg-dyeing kit at the local supermarket or drug store, but those dye ingredients are not pretty.
Aerial of farmland and mountains near Seaward Kaikoura Range in New Zealand. David Wall Photo / Lonely Planet Images / Getty Images Plus
By Jordan Davidson
New Zealand's pristine image as a haven of untouched forests and landscapes was tarnished this week by a brand new government report. The Environment Aotearoa 2019 painted a bleak image of the island nation's environment and its future prospects.
heshphoto / Image Source / Getty Images
Mike Taube / Getty Images
A new EPA rule on asbestos does not say anything about the asbestos currently in the environment. Bob Allen / Getty Images
A mountain woodland caribou bull in the Muskwa-Kechika Wilderness area in northern British Columbia, Canada. John E Marriott / All Canada Photos / Getty Images
It's heartening, in the midst of the human-caused sixth mass extinction, to find good wildlife recovery news. As plant and animal species disappear faster than they have for millions of years, Russia's Siberian, or Amur, tigers are making a comeback. After falling to a low of just a few dozen in the mid-20th century, the tigers now number around 500, with close to 100 cubs — thanks to conservation measures that include habitat restoration and an illegal hunting crackdown.