This website uses cookies to ensure you get the best experience while browsing it. By clicking 'Got It' you're accepting these terms.
Renowned NYU Professor: GMOs Could Literally Destroy the Planet
Mar. 06, 2014 01:52PM EST
Nassim Taleb, a renowned New York University (NYU) professor recently raised eyebrows when he said genetically modified organisms (GMOs) have the potential to cause "an irreversible termination of life at some scale, which could be the planet."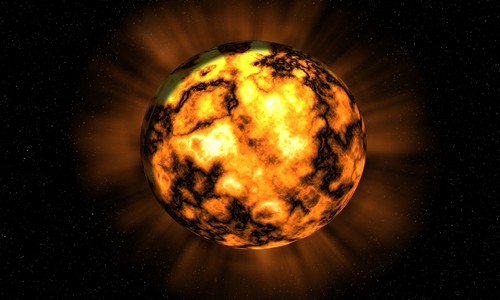 Photo courtesy of Shutterstock
Taleb, who specializes in risk engineering, has outlined the dangers of GMOs in The Precautionary Principle, a paper recently made available to the public. 
The threat
Often, GMO seeds are favored because of their ability to yield larger harvests and avoid certain pests or weeds that usually eat up some of their productivity, reports Daily Finance.
Taleb's primary concern isn't that ingesting GMOs is necessarily bad for people; rather, he's focused on what effects the genetic manipulation of nature will have on the worldwide ecosystem. While Taleb concurs the risk of any one GMO seed ruining the planet is incredibly small, he argues that people are underestimating the domino effect of risk that's involved.
For example, if one genetically modified seed produced holds a 0.1 percent chance of causing a catastrophic breakdown of the ecosystem, then the probability of such an event will only increase with each new seed that's developed. 
Taleb writes that given enough time the "total ecocide barrier" is bound to be hit despite incredibly small odds.
The argument hinges on the fact that GMOs represent a systemic, and not localized, risk. As GMO goods continue to be exported to countries throughout the world, the idea of being able to control GMOs in nature is impossible to guarantee.
As Taleb says, "There are mathematical limitations to predictability in a complex system, 'in the wild,' which is why focusing on the difference between local (or isolated) and systemic threats is a central aspect of our warnings." 
Responding to critics
GMO supporters have criticized his work as GMOs have yet to significantly harm the ecosystem, but Taleb argues that point strengthens his theory.
Daily Finance reports:
The Precautionary Principle—which is what Taleb calls his warning—is all about managing risk, not about waiting for it to surface. The fact that GMOs are a systemic entity is undeniable. Taleb is equally skeptical of all entities that carry systemic risk—like too-big-to-fail banks.
We don't, as Taleb says, argue that a game of Russian roulette is safer with each empty barrel we find. It is, in fact, more dangerous.
Visit EcoWatch's FOOD and GMO pages for more related news on this topic.

PeopleImages / E+ / Getty Images
By Daniel Ross
Hurricane Florence, which battered the U.S. East Coast last September, left a trail of ruin and destruction estimated to cost between $17 billion and $22 billion. Some of the damage was all too visible—smashed homes and livelihoods. But other damage was less so, like the long-term environmental impacts in North Carolina from hog waste that spilled out over large open-air lagoons saturated in the rains.
Hog waste can contain potentially dangerous pathogens, pharmaceuticals and chemicals. According to the state's Department of Environmental Quality, as of early October nearly 100 such lagoons were damaged, breached or were very close to being so, the effluent from which can seep into waterways and drinking water supplies.
This picture taken on May 21, 2018 shows discarded climbing equipment and rubbish scattered around Camp 4 of Mount Everest. Decades of commercial mountaineering have turned Mount Everest into the world's highest rubbish dump as an increasing number of big-spending climbers pay little attention to the ugly footprint they leave behind. DOMA SHERPA / AFP / Getty Images
China has closed its Everest base camp to tourists because of a buildup of trash on the world's tallest mountain.
Researchers tested the eggs of Arctic northern fulmers like these in Nunavut, Canada.
Fiona Paton / Flickr
By Madison Dapcevich
Plastics have been recorded in every corner of the world, from the remote icy waters of Antarctica to the bellies of deep-sea fishes. Now, preliminary findings presented at this year's American Association for the Advancement of Science (AAAS) annual meeting in Washington, DC suggest that bird eggs from the high Arctic—one of the most remote wildernesses on the planet—show evidence of contamination from chemicals used in plastics.

A small Australian rat that lived on a 12 acre island in the Great Barrier Reef has become the first mammal to go extinct primarily because of human-caused climate change, the Australian Government confirmed Monday.
The Bramble Cay melomys was first declared extinct after a 2014 search on Bramble Cay, its native island in the Torres Strait, between Queensland, Australia and Papua New Guinea, according to a 2016 report by the University of Queensland and the Queensland government.