This website uses cookies to ensure you get the best experience while browsing it. By clicking 'Got It' you're accepting these terms.
Oregon Governor Bans Canola Production Citing GMO Contamination Risks
Aug. 19, 2013 02:06PM EST
GMO
Gov. John Kitzhaber (D-OR) signed a bill into law last week, banning commercial production of canola—also known as rapeseed—until 2019 inside the 3 million acre Willamette Valley Protected District, one of the world's pre-eminent vegetable seed producing regions.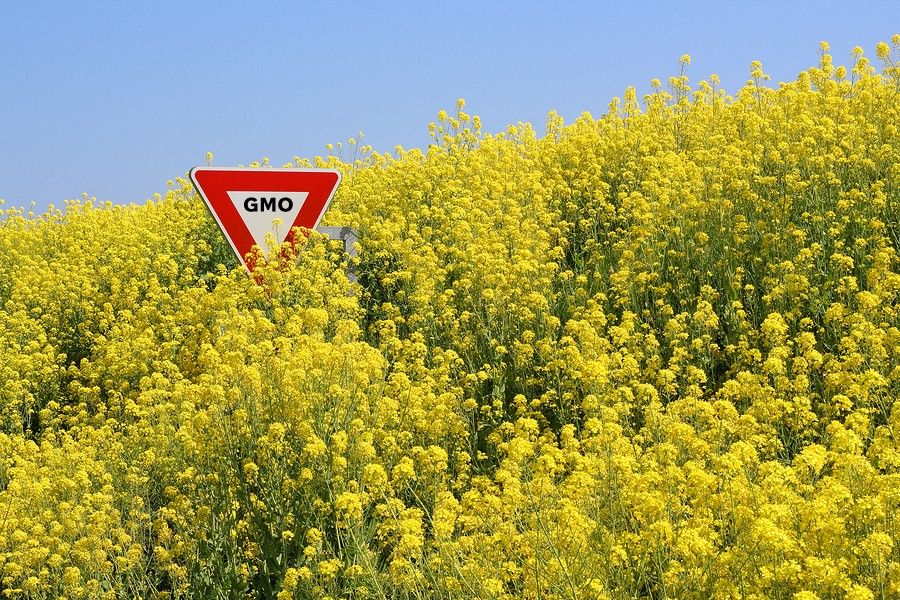 Center for Food Safety (CFS) had sued the Oregon Department of Agriculture after seed and organic vegetable farmers objected to a controversial decision to permit canola production in the Willamette Valley. In court filings, Center for Food Safety argued that canola readily cross-pollinates with brassica specialty seed crops like broccoli, kale and cabbage; spreads plant diseases and pests to brassica vegetable and seed crops; and can contaminate pure lots of vegetable and clover seed, rendering them unsalable in international and local markets.
According to Scientific American, 90 percent of canola is genetically engineered, which contaminates organic and conventional varieties, as well as cross-pollinates with weeds, creating new invasive species problems, as herbicide resistant traits spread to native weed populations.
"Oregon's lawmakers and governor have made the right decision: To protect the valuable industry in the Willamette Valley. The Oregon Department of Agriculture's unlawful action would have allowed dangerous canola planting into the Valley, jeopardizing both Oregon's farmers and environment," said George Kimbrell, senior attorney for Center for Food Safety. "This important agricultural market will now continue to be a revenue center for the state of Oregon and a source of good jobs for Oregonians."
"We applaud Governor Kitzhaber for signing HB 2427 into law. Canola is a very risky crop to introduce due to cross-pollination risk and increased pest and disease pressure on other important regional crops. The Willamette Valley should ultimately be protected for the long term, but this bill provides certainty and protections for the Willamette Valley's valuable specialty seed, fresh market vegetable and organic industries for the next several years, while ensuring future decisions are based on rigorous, peer-reviewed science," said Ivan Maluski, policy director for Friends of Family Farmers.
The new law overturns an unlawful rule adopted by the Oregon Department of Agriculture (ODA) in February 2013 that would have allowed thousands of acres of industrial canola to be planted over the next decade in a region where production of the plant for its seed has long been banned. The Oregon Department of Agriculture attempted in August 2012 to open the valley to widespread canola planting despite overwhelming public opposition. Center for Food Safety and Friends of Family Farmers, on behalf of individual growers, challenged ODA's original temporary rule, which would have allowed canola planting in the fall of 2012. The Oregon Court of appeals halted that rule-making as unlawful. Because of this successful challenge, no planting of canola has been allowed in the Willamette Valley.
ODA did not give up, again proposing planting this past spring. Thus on April 25, Center for Food Safety filed another lawsuit to halt ODA's rule to allow canola in the Willamette Valley on behalf of Friends of Family Farmers, Center for Food Safety, Universal Seed and Wild Garden Seed.
"Working closely with the farmers and allies, we were able to act fast to prevent ODA's disastrous decision from taking effect. Our court case prevented any canola from being planted, allowing time for our legislative strategy to work. Fortunately, this new law will trump the agency's unlawful rule that would have allowed planting. This valuable industry is safe from the threat of canola," added Kimbrell.
Visit EcoWatch's GE FOOD pages for more related news on this topic.
——–
EcoWatch Daily Newsletter
Protestors and police stand on ether side of railway tracks. dpa / picture-alliance
Police have cleared 250 climate activists who stayed overnight at the Garzweiler brown coal mine in western Germany, officials said Sunday.
Cecilie_Arcurs / E+ / Getty Images
By Megan Jones and Jennifer Solomon
The #MeToo movement has caused profound shake-ups at organizations across the U.S. in the last two years. So far, however, it has left many unresolved questions about how workplaces can be more inclusive and equitable for women and other diverse groups.

Cigarette butts are the most-littered item found at beach clean ups. John R. Platt
By Tara Lohan
By now it's no secret that plastic waste in our oceans is a global epidemic. When some of it washes ashore — plastic bottles, plastic bags, food wrappers — we get a stark reminder. And lately one part of this problem has been most glaring to volunteers who comb beaches picking up trash: cigarette butts.

Andrea Rodgers, second from the right, takes notes during a hearing in the Juliana v. U.S. case before the 9th Circuit Court of Appeals in Portland, Oregon on June 4. Colleague Elizabeth Brown sits to her left, while colleague Julia Olson sits on her right, with co-council Philip Gregory on Julia's right. Robin Loznak / Our Children's Trust
By Fran Korten
On June 4, Andrea Rodgers was in the front row of attorneys sitting before a three-judge panel of the 9th Circuit Court. The court session, held in Portland, Oregon, was to determine whether the climate change lawsuit (Juliana v. United States) brought by 21 young plaintiffs should be dismissed, as requested by the U.S. government, or go on to trial.
Seventy Extinction Rebellion protesters were arrested outside The New York Times building Saturday.
SCOOTERCASTER / YouTube screenshot
Explosions and a blaze at the Philadelphia Energy Solutions Refining Complex on June 21.
VOA News / YouTube screenshot
A fire broke out at a Philadelphia oil refinery Friday morning, starting with an explosion so massive it was felt as far away as South Jersey and Delaware County, Pennsylvania, CNN reported.
Asian elephants in Bandipur National Park, India. Mike Prince / CC BY 2.0
By John R. Platt
Some of the tiniest creatures in Myanmar benefit from living near the largest species in the area.