New York Firm Designs EV Chargers Disguised as Manholes
Oct. 21, 2013 09:55AM EST
Business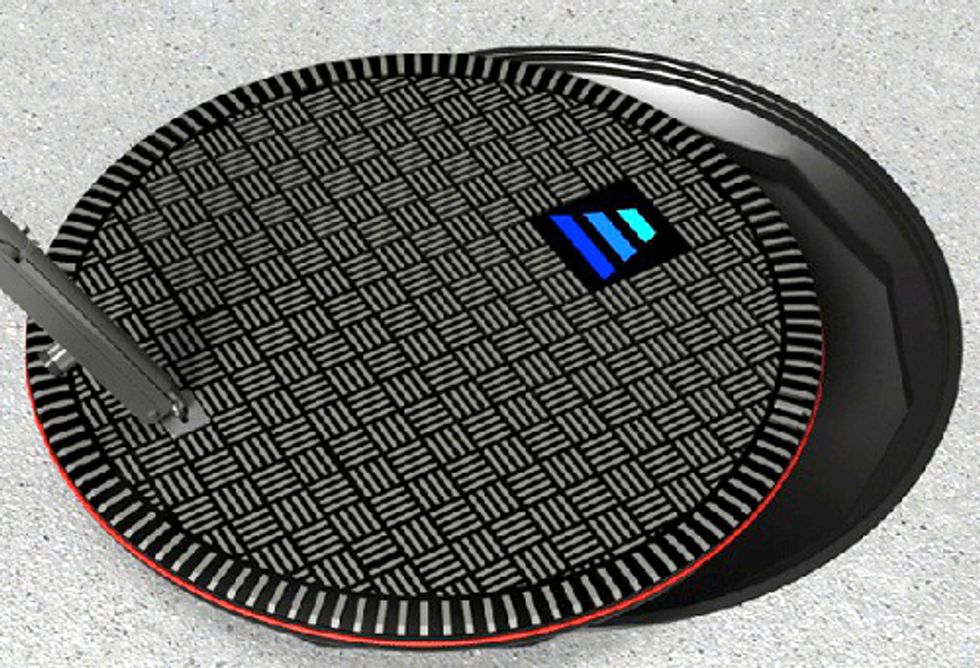 A New York company has designed a way for drivers to wirelessly charge electric vehicles (EV) using a product disguised as something seen all over the five boroughs—a manhole.
HEVO Power wants to debut a patent-pending wireless charging network in early 2014 at Washington Square Park, CEO and founder Jeremy McCool told WIRED. Instead of plugging in a charger, drivers would park over a charging system installed into public pavement.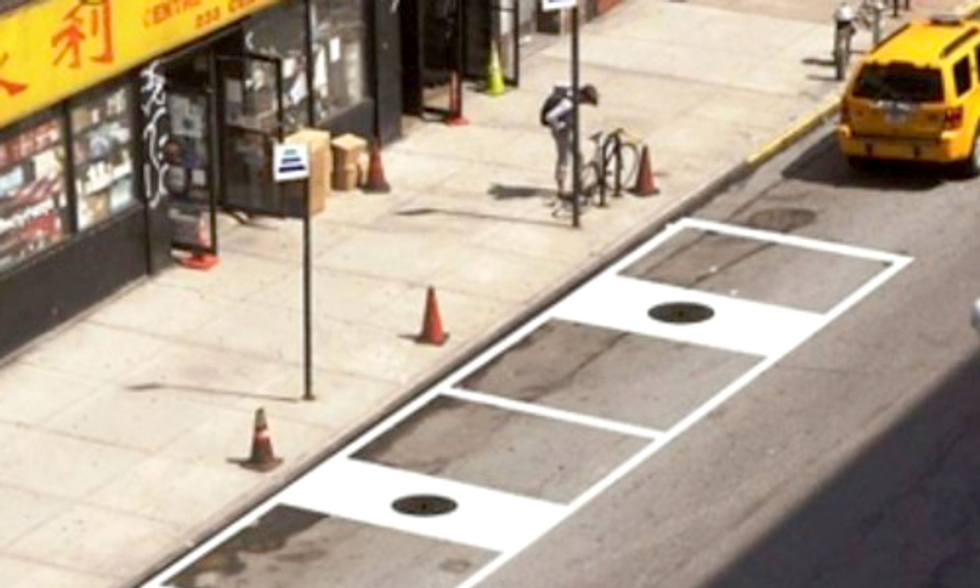 "I was walking down the street, pondering how wireless charging could be deployed," McCool said. "I was standing at 116th and Broadway, and I was looking down and saw a manhole cover and thought, that's the ticket. There are no cords, no hazards. Everything can be underneath the manhole cover."
HEVO's system comes in three parts: a power station that can either be bolted to the street or embedded in the pavement, a vehicle receiver connected to the battery and a smartphone app that provides maps and data on charging availability. Drivers would charge their cars in Green Parking and Green Loading Zones that include several power stations.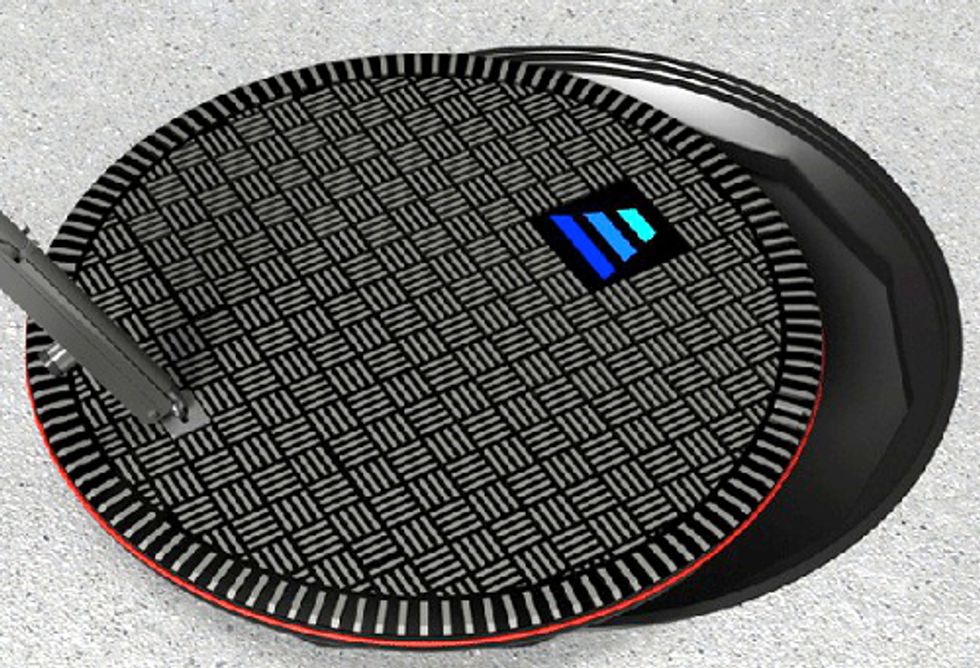 Early on, HEVO will target companies and municipalities that use Neighborhood Electric Vehicles for deliveries. The company is already in talks with PepsiCo, Walgreens and City Harvest about possibly rolling out the system for their large fleets.
A date for when individual consumers can purchase the products has yet to be announced. While the product portion of the website does not offer purchases or information about where or how to upfit cars with receivers, it provides descriptions of each of the system's elements.
"Green Parking and Green Loading Zones will serve as a beacon for plug-in hybrid and [EV] fleets looking to power up and find peace-of-mind parking," the site reads. "Commuters will not only have access to reliable, premium parking locations and cost-competitive power, but will also share the green halo effect with participating municipalities—a value-add that benefits people, planet and power." 
For the New York debut, the system will be featured on two electric Smart Fortwo cars operated by New York University.
McCool launched HEVO in  2011. Last year, the firm became a tenant member of the NYC Accelerator for a Clean and Resilient Economy (NYC ACRE) incubator in the SoHo neighborhood.
HEVO believes the technology could eventually replace plug-in charging altogether.
"It's an iterative roll-out strategy that starts with a fleet and builds on policy matching technology," McCool said. "This is the kind of ecosystem that needs to exist [for EVs]."

EcoWatch Daily Newsletter
Recent Stories from EcoWatch