This website uses cookies to ensure you get the best experience while browsing it. By clicking 'Got It' you're accepting these terms.
Mom vs. Monsanto: Goldman Prize Honors Pesticide Reform Champion
Apr. 17, 2012 08:00AM EST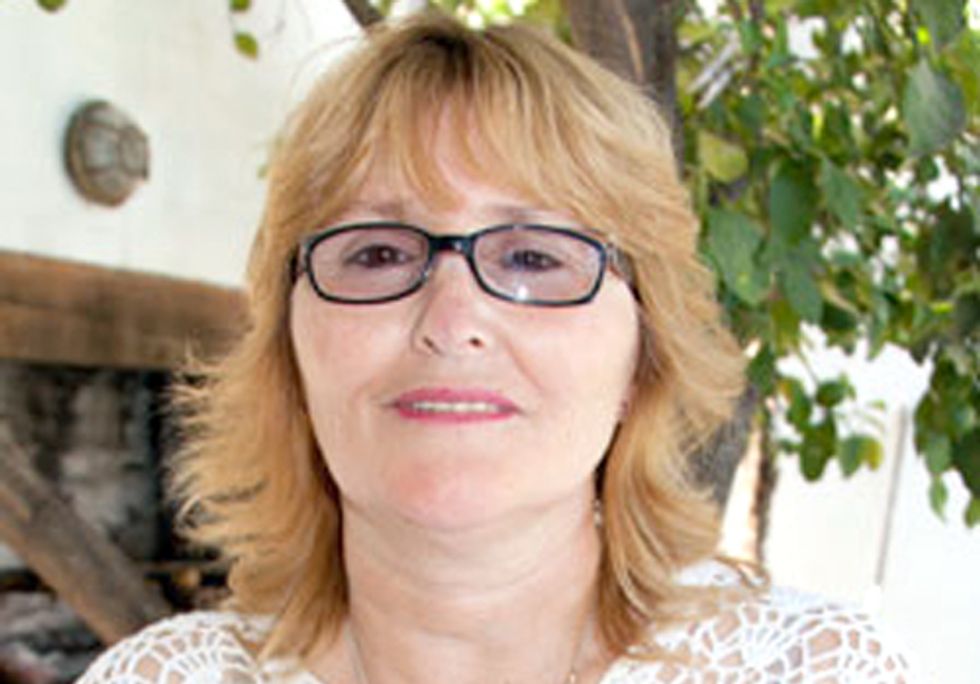 The Goldman Environmental Prize announced on April 16 an award for Argentine mother Sofía Gatica, who has worked tirelessly—even under the threat of violence—to protect children from the hazards of aerial pesticide spraying, especially Monsanto's RoundUp products.
Thirteen years ago, Sofía's newborn died after being exposed to pesticides in the womb. She and the "Mothers of Ituzaingó" went door-to-door collecting stories about health problems in each family and discovered the community's cancer rate to be 41 times the national average. In addition, the mothers found high rates of neurological problems, respiratory diseases and infant mortality. As a result, the group led "Stop the Spraying!" demonstrations with partner organizations like Pesticide Action Network (PAN), and published materials warning the public about the dangers of pesticides. Their efforts gained traction with time as Argentina's president ordered an investigation in 2008 that corroborated  Sofía's door-to-door findings.
Later, the Mothers of Ituzaingó won a municipal "buffer zone" ordinance, prohibiting aerial spraying less than 2,500 meters from residences. Despite few resources and real threats—including being held at gunpoint in her own home—Sofía and the Mothers of Ituzaingó continued to prevail, winning a case at the Supreme Court that placed the burden on Monsanto and other pesticide corporations to prove their products are safe before going to market. Sofía continues to expand her efforts across the country—including pursuing a nationwide ban on ingredients in Monsanto's RoundUp.
"I find what Sofía has done to protect her children deeply inspiring," says Kristin Schafer, PAN's Senior Policy Strategist and mother of two. "Clearly her commitment moved the other mothers in her community to action as well, and by working together they won changes that will protect the whole community—and beyond."
Each year, the Goldman Environmental Prize honors six grassroots leaders from across the globe who work to "protect and enhance the environment." Sofía Gatica, leader of the "Mothers of Ituzaingó," received her award at an invite-only event on Monday evening, April 16.
For more information, click here.
EcoWatch Daily Newsletter
No longer will the options when we die be a choice between just burial or cremation. Soon it will be possible to compost your remains and leave your loved ones with rich soil, thanks to a new funeral service opening in Seattle in 2021 that will convert humans into soil in just 30 days, as The Independent reported.
You can reduce the footprint of a medium-sized live tree by donating it to elephants at a local zoo, like this African elephant pictured above. eans / iStock / Getty Images
The holiday season is supposed to be about giving and sharing, but often it is actually about throwing away. The U.S. generates 25 percent more garbage between Thanksgiving and New Year's than it does during the rest of the year. That's around one million extra tons per week, according to National Environmental Education Foundation (NEEF) figures reported by The Associated Press.
The Opera House is seen with smoke haze which enveloped Sydney Harbor on Dec. 10 in Sydney, Australia. Smoke haze hangs over the city as the New South Wales fire danger risk is raised from 'very high' to 'severe'. James D. Morgan / Getty Images
The brushfires raging through New South Wales have shrouded Australia's largest city in a blanket of smoke that pushed the air quality index 12 times worse than the hazardous threshold, according to the Australia Broadcast Corporation (ABC).
People walk across the bridge near Little Raven Court in downtown Denver. Younger Americans increasingly prefer to live in walkable neighborhoods. Helen H. Richardson / The Denver Post via Getty Images
By David B. Goldstein
Energy efficiency is the cornerstone of any country's plan to fight the climate crisis. It is the cheapest option available, and one that as often as not comes along with other benefits, such as job creation, comfort and compatibility with other key solutions such as renewable energy. This has been recognized by the International Energy Agency (IEA) for at least a decade.
Activists from Extinction Rebellion New York City engaged in nonviolent direct action to confront climate change outside City Hall on April 17, 2019. Erik McGregor / Pacific Press / LightRocket via Getty Images
By Andrea Germanos

Over 500 groups on Monday rolled out an an action plan for the next president's first days of office to address the climate emergency and set the nation on a transformative path towards zero emissions and a just transition in their first days in office.