Indulge in These 2 Summertime Fruits for Your Health
Jul. 18, 2014 09:30AM EST
Food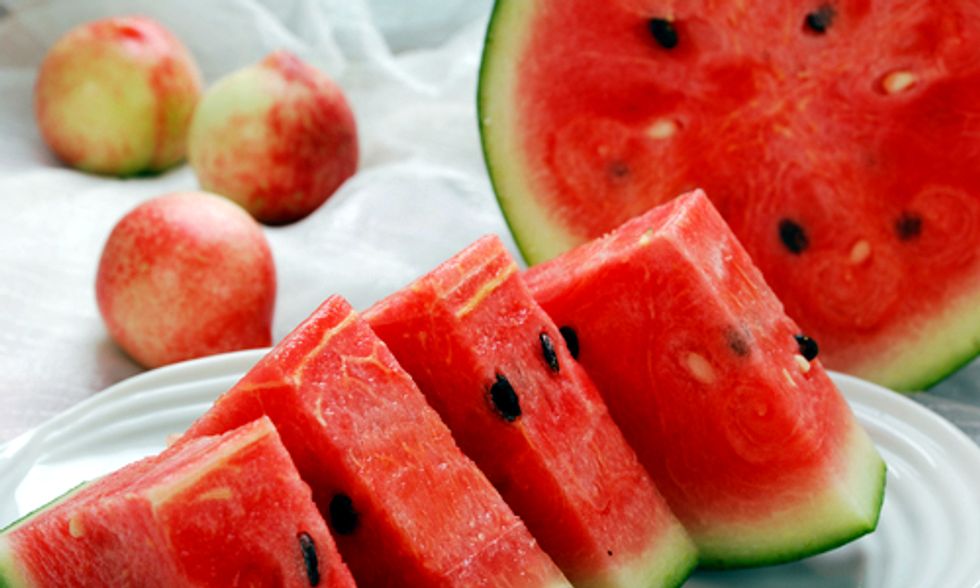 In the height of the summer growing season, few sweet, healthy fruits are as pleasing as a freshly picked peach or a slice of ice cold watermelon.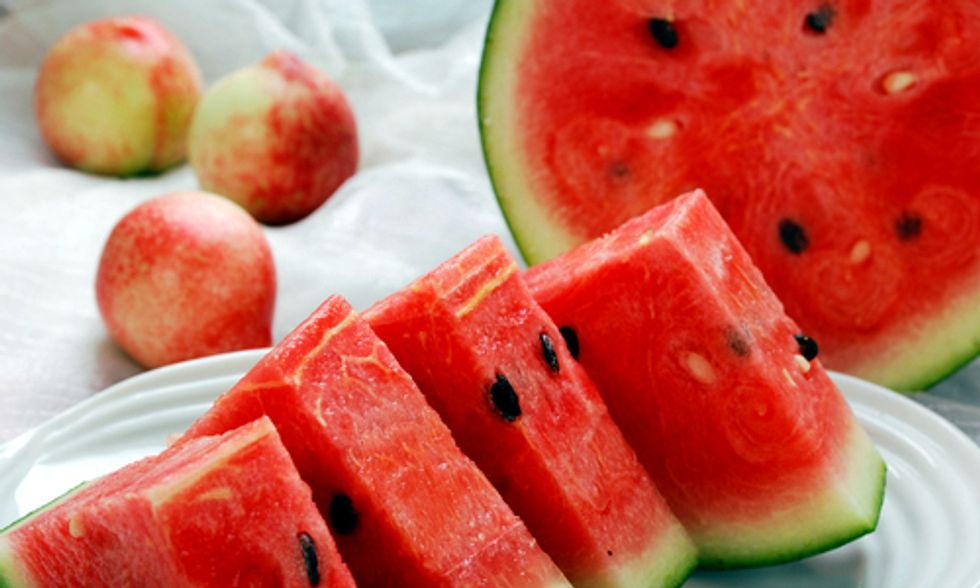 Watermelon and peaches have important health benefits. Photo courtesy of Shutterstock
Besides their tastiness, new research, highlighted by Dr. Andrew Weil, emphasizes that both fruits could have important health benefits.
A study from Texas A&M AgriLife Research found that polyphenols from peach extract slowed the growth and spread of breast cancer in mice. The researchers suggested two or three peaches a day might be helpful in slowing or stopping breast cancer in humans.
Other health benefits from peaches include weight control, vitamins, minerals, antioxidants and fiber.
In another study, a daily dose of amino acids from watermelon extract, administered over 12 weeks, led to significantly improved blood pressure in obese adults with high blood pressure.
Other health benefits from watermelon include sore muscle soother, heart health, vitamins, minerals and even a potential combat to cancer.
So visit your local farmers market and enjoy these summertime treats, for your health! And why not combine them, for an extra boost of healthy?
Check out these recipes in which peaches and watermelon are main ingredients:
Heirloom tomato, peach and watermelon salad
Watermelon, grilled peach and blackberry salad
Panzanella salad with sweet peaches, watermelon and fresh mozzarella
Peach-watermelon sangria sorbet
The possibilities are many. What's your favorite way to eat peaches and watermelon?
EcoWatch Daily Newsletter