IKEA Paves the Way by Opening 10th EV Charging Station
Dec. 03, 2013 11:23AM EST
Business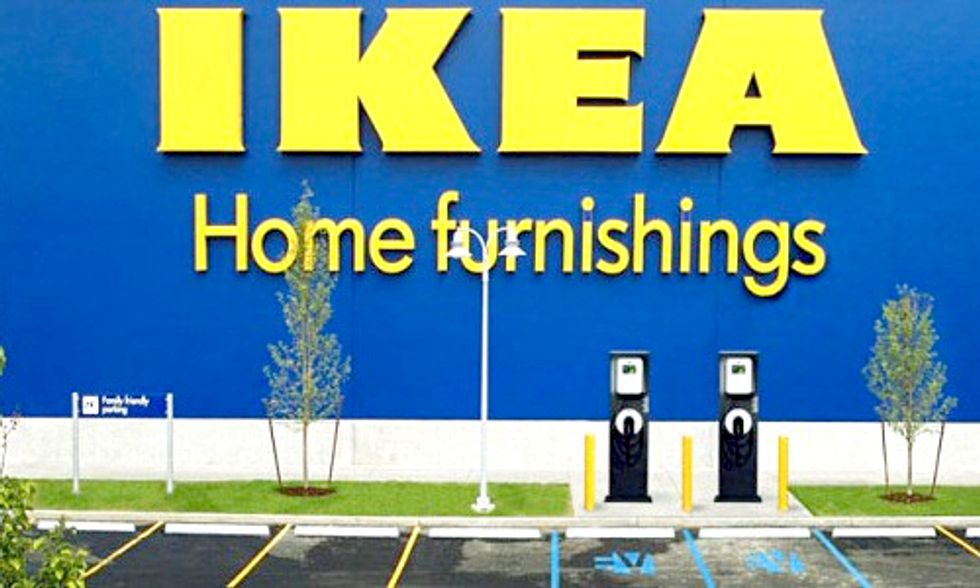 The world's largest home furnishing retailer turned to electric vehicles (EV) this week to further boost its U.S. leadership in corporate sustainability.
IKEA announced the opening of its 10th EV charging station in the U.S. today, offering three chargers outside of its Frisco, TX store near Dallas. The retailer said it also has seven other EV charging projects under way throughout the country.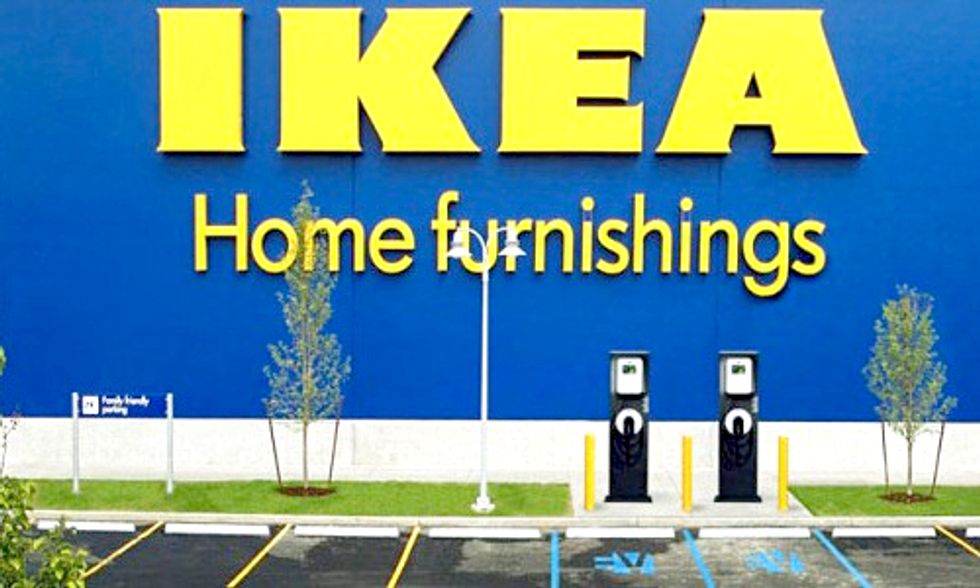 "We are thrilled at how these electric vehicle charging stations further the sustainability of IKEA Frisco, and now are available to the public," said Robby Wierman, store manager.
To charge an EV at IKEA Frisco, drivers pull into a designated parking spot and tap a Blink InCard to the reader below the screen, plug the charger into the EV before shopping in the store.
The company first announced most of those projects in the summer with plans to open stations in Georgia, Illinois, Texas and Pennsylvania, the home of its corporate office. Once the other projects are complete, IKEA will offer Blink chargers at 55 stations.
The Miami, FL-based Car Charging Group Inc. (CCGI) is the owner of Blink's network as a result of an October acquisition. The now-bankrupt Ecotality Inc. was the former manager of Blink's charging network. CCGI also assumed the assets of The EV Project, an initiative that received a $114.8 million U.S. Department of Energy grant.
CCGI owns and operates more than 13,400 charging stations in 35 states and three countries.
"Increasing access to EV charging stations advances our goal of helping coworkers and customers—as well as members of the communities in which we operate—live more sustainable lives," said Mike Ward, IKEA's U.S. president.
In addition to the charging station, the Frisco, TX IKEA also has a solar roof that was completed in 2012, seven years after its opening. IKEA installed solar roofs on 39 of its 44 U.S. stores as of last year, and announced a 1,248-panel addition to a location near Boston, MA in October.
Visit EcoWatch's TRANSPORTATION page for more related news on this topic.

EcoWatch Daily Newsletter
Related Articles from EcoWatch
Recent Stories from EcoWatch