This website uses cookies to ensure you get the best experience while browsing it. By clicking 'Got It' you're accepting these terms.
Congress Thwarts Plans for Healthier School Meals
Nov. 15, 2011 10:02AM EST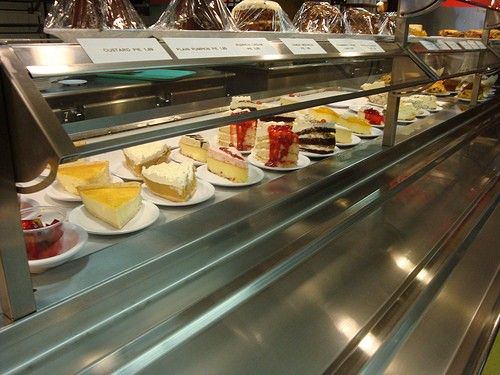 By Eddie Gehman Kohan
In January of this year, the U.S. Department of Agriculture (USDA) unveiled its proposed rule for improved school nutrition standards, designed to create a sweeping change in the kind of foods allowed in America's lunchrooms. Championed by First Lady Michelle Obama as a pillar of the Let's Move! campaign, the rule offered the first real improvement in decades to the quality of meals that schools offer to millions of youngsters on a daily basis. But the proposal has come under fire since first unveiled, and late on Nov. 14, lawmakers certified their own distaste for the rule as they approved a final House-Senate compromise on a $182 billion appropriations bill that requires changes to the nutrition standards.
The FY 2012 bill is expected to be voted on separately in the House and Senate this week, and includes requirements for USDA to delay a proposed increase in the use of whole grains in school meals, and to delay proposed restrictions for sodium levels. It also allows unrestricted servings of potatoes and other starchy vegetables, such as corn and peas. USDA had proposed a limit of a one-cup serving per week. Tomato paste on pizza will also be allowed to be credited as a vegetable. That's currently the case, but USDA's proposal ended this practice.
According to the bill summary released Nov .14, school lunch and school breakfast programs will receive $18.2 billion in mandatory funding.* Republicans on the House Appropriations Committee said in a statement that the school meal provisions in the appropriations bill will "prevent overly burdensome and costly regulations," and "provide greater flexibility for local school districts to improve the nutritional quality of meals."
Without the provisions, the cost of school meal programs "would balloon by an additional $7 billion over the next five years—leaving states and local school districts in the lurch," according to the Republicans.
USDA's final nutrition rule was expected to be released next month, and would have gone into effect for the school year beginning in Fall of 2012. The proposed rule is based on a 2009 report from the federal Institute of Medicine, part of the National Academy of Sciences. Both Michelle Obama and Agriculture Secretary Tom Vilsack have hailed the rule as crucial to combating childhood obesity, arguing that many children get up to half their daily calories in school. More than 32 million children participate in the National School Lunch Program, and 11 million are enrolled in the National School Breakfast Program. The administration says one in three children is overweight or obese.
School Meals—Profit & PR Campaigns
School meals are a high-profit market for major food corporations. Despite Mrs. Obama's efforts to encourage direct farm-to-table sourcing for cafeteria offerings, big corporations provide millions of daily meals to America's schools. Thus in the last year, powerful food companies, agriculture lobbies and various coalitions of lawmakers have allied in battles over each food area that USDA sought to restrict. This has included the creation of slick PR campaigns.
For instance, ConAgra and the giant, privately held Schwans, which sell millions of processed school meals, including pizza, have funded the Coalition for Sustainable School Meal Programs, which includes a website with a campaign called Fix the Reg, asking parents and other interested parties to contact USDA and lawmakers to demand changes to the school nutrition rule. This group was especially interested in keeping USDA's current designation of tomato paste as a "vegetable" intact, something many nutritionists have argued makes poor sense.
In the potato and starchy-vegetable battle, potato-state lawmakers, led by Sen. Susan Collins (R-ME) and The National Potato Council, joined together to create a high-profile PR campaign, which called on Congress to allow schools to serve as many servings of potatoes and starchy vegetables as they deem appropriate. It also included a website and a phone/e-mail campaign aimed at lawmakers. This was very successful. In October, when the Senate released its version of the appropriations bill, lawmakers voted to block the potato and starchy vegetable limit.
In its June version of the spending bill, House Republicans called on USDA to go back to the drawing board and completely re-write the proposed school nutrition rule.
During the public comment period for USDA's proposed rule, the agency received more than 130,00 comments, spokesman Courtney Rowe told Obama Foodorama. These were still being analyzed in October, she said. But the comments included requests for changes or delays to the USDA's proposal from entire school districts, as well as from the School Nutrition Association, the largest U.S. organization that represents school cafeteria professionals.
The House-Senate bill approved on Monday funds Agriculture, Commerce, Justice, Transportation and Housing and Urban Development.
*The full funding from the bill for nutrition: Mandatory food and nutrition programs within the Department of Agriculture—including SNAP (formerly Food Stamps) and child nutrition—are funded at $98.6 billion—$2 billion less than the president's request based on the administration's Mid-Session Review. "This funding will allow all individuals and families who meet the programs' criteria for aid to receive all the benefits available to them, and includes $3 billion in reserve funds in case of unanticipated increases in participation or food price increases," according to the summary.
For more information, click here.
EcoWatch Daily Newsletter
Tuna auctions are a tourist spectacle in Tokyo. Outside the city's most famous fish market, long queues of visitors hoping for a glimpse of the action begin to form at 5 a.m. The attraction is so popular that last October the Tsukiji fish market, in operation since 1935, moved out from the city center to the district of Toyosu to cope with the crowds.

gmnicholas / E+ / Getty Images
Kristan Porter grew up in a fishing family in the fishing community of Cutler, Maine, where he says all roads lead to one career path: fishing. (Porter's father was the family's lone exception. He suffered from terrible seasickness, and so became a carpenter.) The 49-year-old, who has been working on boats since he was a kid and fishing on his own since 1991, says that the recent warming of Maine's cool coastal waters has yielded unprecedented lobster landings.
Aerial view of lava flows from the eruption of volcano Kilauea on Hawaii, May 2018. Frizi / iStock / Getty Images
Hawaii's Kilauea volcano could be gearing up for an eruption after a pond of water was discovered inside its summit crater for the first time in recorded history, according to the AP.
The Eqip Sermia Glacier is seen behind a moraine left exposed by the glacier's retreat during unseasonably warm weather on Aug. 1 at Eqip Sermia, Greenland. Sean Gallup / Getty Images
hadynyah / E+ / Getty Images
By Johnny Wood
The Ganges is a lifeline for the people of India, spiritually and economically. On its journey from the Himalayas to the Bay of Bengal, it supports fishermen, farmers and an abundance of wildlife.
The river and its tributaries touch the lives of roughly 500 million people. But having flowed for millennia, today it is reaching its capacity for human and industrial waste, while simultaneously being drained for agriculture and municipal use.
Here are some of the challenges the river faces.
By Jake Johnson
As a growing number of states move to pass laws that would criminalize pipeline protests and hit demonstrators with years in prison, an audio recording obtained by The Intercept showed a representative of a powerful oil and gas lobbying group bragging about the industry's success in crafting anti-protest legislation behind closed doors.
Reposted with permission from our media associate Common Dreams.

DESIREE MARTIN / AFP / Getty Images
Wildfires raging on Gran Canaria, the second most populous of Spain's Canary Islands, have forced around 9,000 people to evacuate.