AquaBounty's Experimental GMO Fish Operation Puts Wild Salmon, Environment at Risk
AquaBounty's experimental production facility of genetically engineered salmon in Panama is missing a number of legally required permits and inspections, including a wastewater discharge permit, says an administrative claim filed today in Panama by the environmental group Centro de Incidencia Ambiental de Panama (CIAM).
Food & Water Watch (FWW), Center for Food Safety (CFS) and Friends of the Earth (FOE) were part of an international coalition of groups who supported CIAM's administrative claim by submitting a letter to Panamanian authorities, which raises serious questions regarding AquaBounty's ability to comply with basic environmental regulations.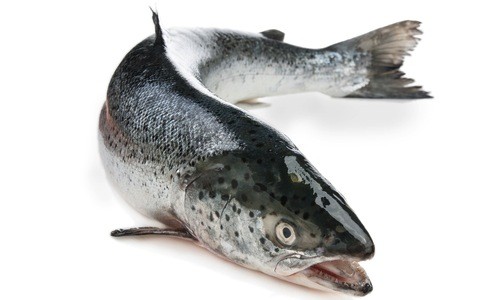 Shutterstock
"These allegations suggest a dangerous pattern of non-compliance and mismanagement by AquaBounty, raising the likelihood of an environmentally damaging escape of these fish," George Kimbrell, CFS senior attorney, said in a media release. "This news further undermines the empty assurances that AquaBounty and the U.S. Food and Drug Administration (FDA) have given the public and suggests that Panama's environmental laws may have also been broken."
The coalition says the FDA is considering commercial approval of AquaBounty's genetically engineered salmon based on a scenario in which AquaBounty would produce genetically engineered salmon eggs at a facility in Prince Edward Island, Canada. The eggs then would be shipped to the Panama facility to be grown to harvest. Fillets would then be shipped to American consumers. However, significant questions about the viability and legality of this plan continue to emerge.
If approved, the fish would be the first genetically engineered food animal in the world.
"FDA's ineffective and inappropriate regulatory regime has reached its logical conclusion, as it appears that AquaBounty is essentially self-regulating in Panama," said Wenonah Hauter, FWW executive director. "If and when FDA finally approves genetically engineered salmon and new production facilities open up around the world, we expect this scenario to play out again and again."
The CIAM complaint comes on the heels of several other reports of major problems at AquaBounty's Panamanian facility, including the company reporting "lost" genetically engineered salmon, which resulted from the region's notoriously severe weather. The area around AquaBounty's facility experiences routine, destructive flooding.
"Once genetically engineered salmon escape, there is no retrieving them," said Dana Perls, FOE food and technology campaigner. "It's clear that consumers don't want genetically engineered salmon, so why are we putting wild salmon and the environment at risk?"
The international coalition supporting this effort includes seven groups from around the world, including CIAM in Panama, Canadian Biotechnology Action Network in Canada, Food & Water Europe and GeneWatch in Europe and CFS, FWW and FOE in the U.S.
Visit EcoWatch's GMO page for more related news on this topic.

A coalition of conservation groups and others announced Thursday that a historic number of comments and petitions of support have been submitted to the U.S. Department of the Interior in support of Bears Ears National Monument. Despite the entirely inadequate 15-day comment period ending on May 26, more than 685,000 comments in support of Bears Ears National Monument have been collected.
Keep reading...
Show less
Rink Glacier in western Greenland, with a meltwater lake visible center. NASA/OIB
Scientists have had their eyes on Greenland as its iconic glaciers have begun disappearing due to a warming climate. But, what they didn't expect to see was a whole new type of melting.
Keep reading...
Show less
Mountain View Fire
By Lena Moffitt
An oil tanker in Mead, Colorado exploded, killing one and injuring three on Thursday. Authorities are continuing to investigate the cause of the explosion.
Keep reading...
Show less
Banner created by Alliance for Climate Education
Keep reading...
Show less
Twenty-two GOP senators sent a letter Thursday urging Donald Trump to pull out of the Paris agreement. They argued remaining in the deal could "upend" the administration's ability "to fulfill its goal of rescinding the Clean Power Plan."
Keep reading...
Show less
By Cheryl Johncox
The Federal Energy Regulatory Commission (FERC) rejected on Thursday Energy Transfer Partners' request to resume horizontal directional drilling at two sites for its Rover fracked gas pipeline. This rejection comes after numerous leaks into Ohio's wetlands, and Clean Air and Clean Water act violations. FERC has halted the process at only eight locations of the 32 where drilling is taking place under Ohio's wetlands and streams.
Keep reading...
Show less
By Nadia Prupis
A majority of people in eight countries say they are ready to change their lifestyles if it would prevent climate catastrophe, a survey on global threats released Wednesday found.
Keep reading...
Show less
May. 25, 2017 01:55PM EST
Bill Maher is sick of billionaires' obsession with Mars, more like "Mars-a-Lago," he said.
In a new animation produced by ATTN:, the popular talk show host of Real Time, discusses the perils of our planet, including how "climate change is killing us."
Keep reading...
Show less