America's First All-Electric School Bus Coming to California
Nov. 01, 2013 10:46AM EST
Business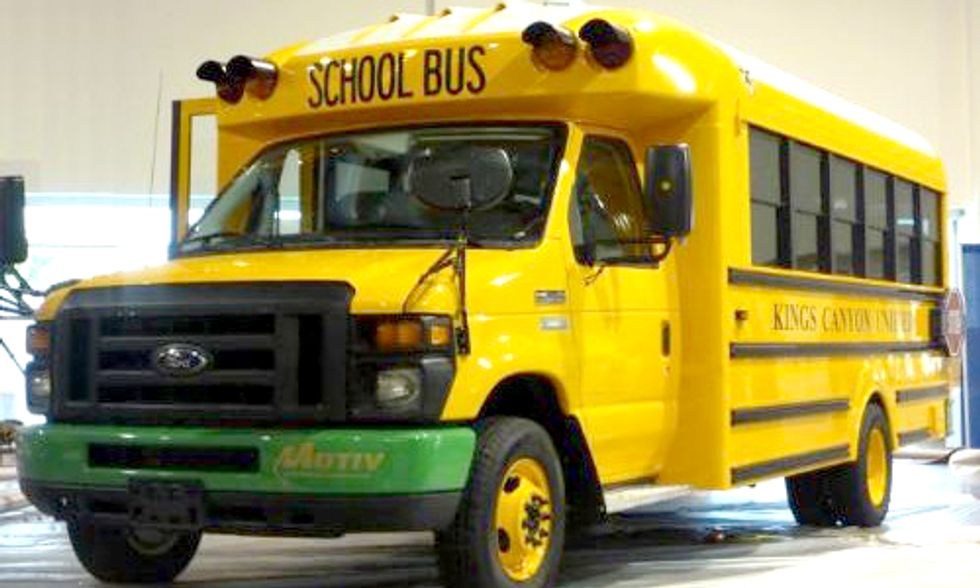 The first all-electric school bus could be picking up California students by 2014.
Trans Tech Bus and Motiv Power Systems debuted the bus at the recent 2013 National Association for Pupil Transportation (NAPT) Annual Summit in Grand Rapids, MI. The two companies collaborated on the bus for the Kings Canyon Unified School District in the San Joaquin Valley of California.
"An electric bus can save a school district about 16 gallons of fuel a day, or around $11,000 in fuel savings over a year, not to mention maintenance savings," Trans Tech President John Phraner said. "We are very excited to continue to help school districts reduce their transportation budgets and are committed to opening the market for the all-electric school bus."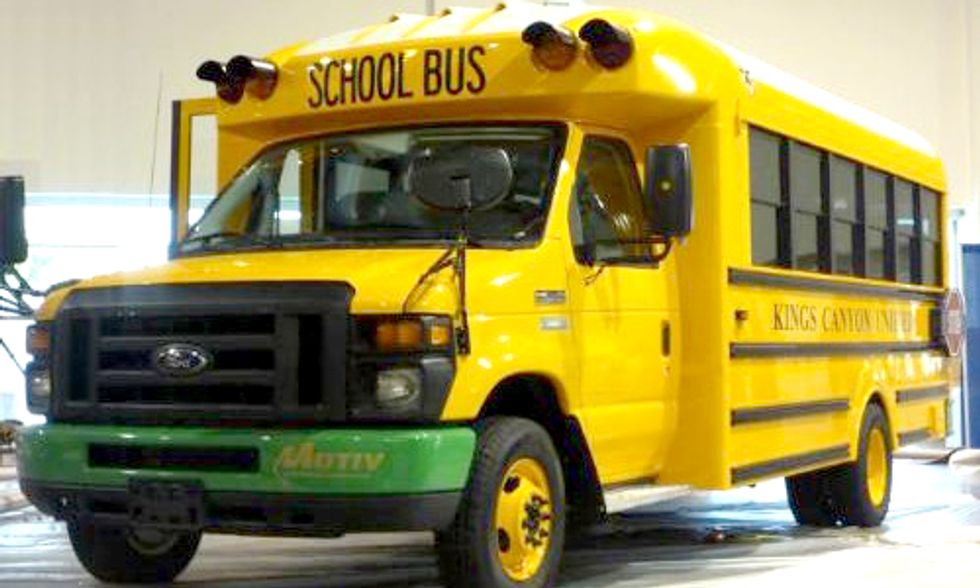 Named the SST-e, the bus was partly funded by the California Air Resources Board's air quality improvement program for electric buses. It holds up to 32 children or 24 students and one wheelchair. When more buses are developed, they will be available to districts with four or five battery packs, which provides 80 or 100 miles of travel, respectively.
The buses can be 50 percent charged in less than an hour. The buses are also equipped with telemetry systems, which produce real-time route data and preventive maintenance reports to fleet managers.
The buses are built on Ford E450 chassis and use Motiv's electric Powertrain Control System (ePCS), which is compatible with any battery currently on the market or available in the future.
"Our system is battery agnostic, it 'future-proofs' fleets against changes in the battery market, such as discontinued batteries or future improved technology," said Jim Castelaz, founder and CEO of Motiv. "We are thrilled the ePCS will be assisting schools get the most out of their transportation dollars, while at the same time educating children on clean transportation."

EcoWatch Daily Newsletter