3 Ways to Cure Vitamin Deficiencies
Nov. 13, 2014 04:42PM EST
Food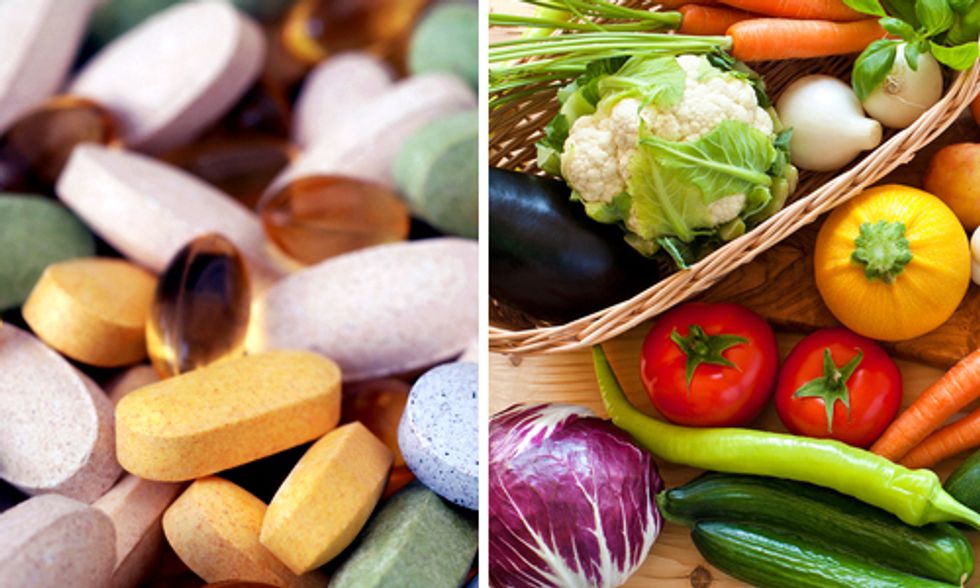 As diet plans shout louder and louder to convince us that going vegan or paleo or low-carb is the only way everyone should eat, something gets lost in the message: Your food choices should be based on more than just an include the good/exclude the bad prescription. Your diet should pay attention to key details—the micronutrients, according to Jayson Calton, PhD, and Mira Calton, certified nutritionist, authors of the upcoming book, The Micronutrient Miracle.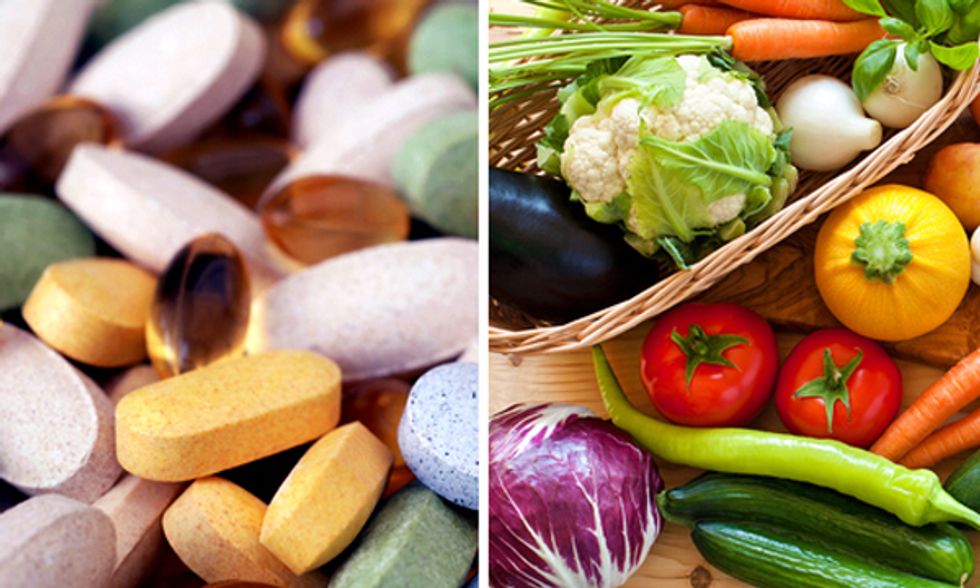 "It doesn't matter what kind of diet you follow," said Jayson at the High Performance Health Summit. "The most important thing in a good diet is becoming sufficient in the essential micronutrients. But if you're not sufficient, it doesn't matter what diet you do—you'll never be able to achieve optimal health, in our opinion."
Micronutrients, the vitamins and minerals in our food, seem to have these amazing, transformative health benefits, perhaps mostly because many of us are doing it wrong when it comes to paying attention to our food and lifestyle choices.
Here is the Caltons' three-step plan for using micronutrients to reach your optimal health, in order of importance.
1. "Switch to rich."
"You need to find the most micronutrient-rich foods, regardless off what your dietary profile is," says Mira. "If you're paleo, you're not interested in dairy, but that means you still have to find the highest-quality and nutrient-rich options for your vegetables and your proteins. And that you can find regardless of your dietary profile."
Here, they make the point that rich food is not always the same as real food, giving the example of an apple. An apple is real food, but, compared to an organic apple, a conventionally grown apple won't do the same things for your body. Mira explains that the average regular apple is exposed to 42 pesticides, and your body needs to spend micronutrients and antioxidants to respond to that high toxic load.
"Your benefit per dollar is much greater when you go organic," she says, and it's a shame that people don't use the same return-on-investment strategies in the supermarket as they use in the boardroom. "They say 'That costs a couple dollars more, and I'll buy the cheaper one,' but you're not getting anything out of it," she says. The point is, whatever you pay for rich food, you'll likely save way more in healthcare costs later.
2. Drive down depletion.
"There are a lot of things in your lifestyle and things that you do right now that you don't realize is depleting you of nutrients," says Jayson. For instance, he points out that, though exercise is good, you're not just burning calories; you're also burning calcium, zinc and potassium.
Other examples of lifestyle choices that deplete your micronutrients are living in a polluted city or smoking, taking over-the-counter or prescription meds, and drinking coffee. Jayson points out that there are a lot of benefits to coffee, but it's important to know the cost of those benefits.
"We're not saying you need to cut anything out, but be aware," he says. "Do a little tallying: If you have more coming out than you have coming in, over time, you're going to have a big problem."
3. Be smart about supplementation.
After you've maxed the nutrients you get from food and minimized your micronutrient deficiencies, you can consider supplements to fill in any gaps using the Caltons' ABC's to eliminate the flaws in multivitamins.
A—Absorption
Mira explains that it's much harder for the body to absorb nutrients from pills than it is to absorb them from liquids, so consider finding a multivitamin powder that you can dissolve in water.
B—Beneficial Quantities and Forms
The typical multi doesn't have the right levels or the right forms of the essential nutrients, Jayson explains, because they're too bulky and expensive. For instance, if there's a megadose of a particular nutrient, it's a good indication that it's not in the right form for your body to absorb, so those nutrients will be wasted.
C—Competition of Micronutrients
"This is the game-changer," says Jayson. "The medical research has shown that there are certain vitamins and minerals that are antagonists—so they compete with each other for absorption in the GI tract, but no one has mapped this out." So the Caltons spent about two years going through peer-reviewed articles and found about 45 micronutrient competitions in a typical multivitamin that reduce absorption or utilization. For instance, vitamin D competes with vitamin A for absorption.
S—Synergy of Micronutrients
"Once you get rid of the competitions, the other thing we found in those peer-reviewed studies was that there are specific nutrients that help with the absorption of others," says Jayson. The most commonly known one is that vitamin D helps with the absorption of calcium, but it also helps with the absorption of zinc.
Knowing the competitions and synergies will help you pair your food and supplements intelligently.
YOU MIGHT ALSO LIKE
6 Superfoods to Keep You Healthy All Winter Long
Cranberries: One of the World's Most Powerful Antioxidants
EcoWatch Daily Newsletter
Related Articles from EcoWatch
Recent Stories from EcoWatch