This website uses cookies to ensure you get the best experience while browsing it. By clicking 'Got It' you're accepting these terms.


The best of EcoWatch, right in your inbox. Sign up for our email newsletter!

Lucy Lambriex / DigitalVision / Getty Images
By Michelle Kretzer
Want to get healthier this year? Almost half of Americans resolve to. But you don't have to drastically slash your calorie intake or take up residence at the gym to improve your health. Since we power our bodies through our digestive system, a healthy gut equals a healthy everything else.

By Dr. Ruairi Robertson
Did you know that there are roughly 40 trillion bacteria living in and on you?
Most of these bacteria reside in your gut and don't cause any health problems.
Now compelling new research has found these bacteria may also be beneficial for your brain and mental health.Shutterstock
In fact, scientists have begun to realize that these bacteria are essential for your physical health.
Now compelling new research has found these bacteria may also be beneficial for your brain and mental health.
This article explains how your brain is affected by gut bacteria and the role probiotics may play.
What Are Probiotics?
Probiotics are live microorganisms, usually bacteria. When consumed in sufficient quantities, they provide a specific health benefit (1).
The word "probiotic" is derived from the Latin words "pro," meaning to promote and "biotic," meaning life.
Importantly, in order for a certain species of bacteria to be termed "probiotic," it must have a lot of scientific evidence behind it showing a specific health benefit.
Unfortunately, the word probiotic has become overused by food and pharmaceutical companies who were calling some bacteria probiotics even if they had no scientifically proven health benefit.
This led the European Food Safety Authority to ban the word "probiotic" on all foods in the European Union.
However, there is a lot of new scientific evidence showing that some bacterial species have true benefits for health.
They may benefit those with conditions including irritable bowel syndrome (IBS), eczema, dermatitis, unhealthy cholesterol levels and liver disease (2, 3, 4, 5, 6).
Most probiotics belong to one of two types of bacteria: Lactobacillus or Bifidobacteria. There are many different species and strains within these groups and they may have different effects on the body.
Bottom Line: Probiotics are live microorganisms that have a proven health benefit for the body.
How Are Your Intestines and Brain Connected?
The intestines and brain are connected physically and biochemically.
The physical connection between the intestines and brain is through the central nervous system, which controls all of the activities of the body.
The vagus nerve is a large nerve that sends signals between the intestines and brain (7).
The brain is also connected to the intestines through your gut microbes. Molecules that they produce can act as signals that the brain can detect (7).
In the past, scientists have estimated that a person has approximately 100 trillion bacterial cells in their body and only 10 trillion human cells, meaning your own cells are outnumbered by 10 to 1 (8).
However, recent estimates suggest that you have roughly 30 trillion human cells and 40 trillion bacteria. This is still pretty impressive and means that, by number of cells, you are more bacteria than human (9).
The majority of these bacteria are in your gut, so they're in direct contact with the cells that line your intestines and with everything that enters your body. That includes food, medicines and microbes.
Alongside your gut bacteria, there are many other microbes, such as yeasts and fungi. Collectively, these microbes are known as the gut microbiota or gut microbiome (10).
Each of these bacteria can produce different compounds, such as short-chain fatty acids, neurotransmitters and amino acids. Many of these substances have effects on the brain (11).
In addition to producing brain-altering substances, gut bacteria can also influence the brain and central nervous system by controlling inflammation and hormone production (12, 13).
Bottom Line: There are thousands of different species of bacteria in the human body, mostly in the intestines. In general, these bacteria are good for your health and may even influence brain health.
An Altered Microbiota May Contribute to a Number of Diseases
The term "gut dysbiosis" refers to when the intestines and gut bacteria are in a diseased state. This may be due to the presence of disease-causing bacteria, which may also lead to chronic inflammation.
An altered microbiota has been observed in people with obesity, heart disease, type 2 diabetes and other diseases (14, 15, 16, 17).
Some studies have shown that certain probiotics can restore the microbiota to a healthy state and reduce symptoms of these diseases (18, 19, 20, 21).
Interestingly, some studies have shown that people with certain mental disorders also have an altered microbiota. However, it is unclear if this is a cause of such diseases or the result of an altered diet and lifestyle (22, 23, 24, 25).
Since the gut and brain are connected and gut bacteria produce substances that can influence the brain, probiotics may be able to benefit the brain and mental health.
A number of recent studies have investigated this, but most have been in animals. However, a few have shown interesting results in humans.
Bottom Line: A number of diseases, including mental disorders, are associated with higher disease-causing bacteria in the intestines. Some probiotics may be able to restore healthy bacteria to reduce symptoms.
Taking Probiotic Supplements May Reduce Symptoms of Stress, Anxiety and Depression
Stress and anxiety are increasingly common and depression is one of the leading causes of disease worldwide (26).
A number of these disorders, especially stress and anxiety, are associated with high blood levels of cortisol, the human stress hormone (27, 28, 29).
Only one study has examined how probiotics affect patients with clinically diagnosed depression.
In the study, consuming a mixture of three Lactobacillus and Bifidobacteria strains for eight weeks significantly reduced depressive symptoms. The probiotic also reduced inflammation in the patients (30).
A handful of other studies have examined how probiotics affect depressive symptoms in healthy subjects. In healthy people, certain probiotics may reduce:
Bottom Line: Certain probiotics may reduce anxiety, stress and depressive symptoms in healthy people. More research is needed about potential benefits for people with clinically diagnosed psychological disorders.
Taking Probiotic Supplements May Reduce Symptoms of Irritable Bowel Syndrome
Irritable bowel syndrome (IBS) is directly related to the function of the colon, but the disease is sometimes considered a psychological disorder (37, 38).
Anxiety and depression are common in IBS sufferers. Interestingly, people who have IBS also tend to have an altered microbiota (39, 40, 41).
Many studies have shown that certain probiotics can reduce symptoms of IBS, including pain and bloating (42, 43, 44).
Bottom Line: IBS is commonly associated with elevated levels of anxiety and depression. Probiotics appear to help reduce IBS symptoms.
Certain Probiotics May Enhance Mood
In healthy people without a psychological disorder, some probiotics may help improve mood.
One study treated participants daily for four weeks with a probiotic mix containing eight different Lactobacillus and Bifidobacteria strains.
The researchers found that taking the supplements reduced participants' negative thoughts associated with a sad mood (45).
Another study showed that consuming a milk drink containing a probiotic called Lactobacillus casei for three weeks improved mood in people who had the lowest mood before the treatment (46).
Interestingly, this study also found that people scored slightly lower on a memory test after taking the probiotic. Further research is needed to validate these results.
Bottom Line: A few studies have shown that taking certain probiotics for a few weeks may slightly improve mood.
Certain Probiotics May Have Benefits After Traumatic Brain Injury
Traumatic brain injury usually involves admission to an intensive care unit. During this time, food is usually administered enterally, meaning through a tube.
In some cases, breathing also has to be assisted with a tube, which can increase the risk of infection. Infections in people with traumatic brain injuries can lead to further complications.
A few studies have found that adding certain probiotics into enteral nutrition can reduce the number of infections in the patients with traumatic brain injury and the length of time they spend in the intensive care unit (47, 48, 49).
The effects of the probiotics on these outcomes may be due to their benefits for the immune system.
Bottom Line: Administering probiotics after traumatic brain injury may reduce patients' rate of infections and length of stay in intensive care.
Other Beneficial Effects of Probiotics on the Brain
A handful of other studies have shown that probiotics may have interesting benefits for the brain.
One intriguing study looked at images of women's brains after they consumed a mix of Bifidobacteria, Streptococcus, Lactobacillus and Lactococcus strains.
Consuming the probiotic affected regions of the brain that control emotion and sensation (50).
Other studies have shown that providing specific probiotics may reduce certain symptoms of multiple sclerosis and schizophrenia, but much more research is needed (51, 52).
Bottom Line: Some probiotics may influence the function of the brain and symptoms of multiple sclerosis and schizophrenia. However, this research is still very new, so the results aren't clear.
Should You Be Taking a Probiotic for Your Brain?
At the moment, there is not enough evidence to definitively say that probiotics benefit the brain. Therefore, they cannot yet be considered a treatment for any brain-related disorders.
If you're looking to treat such disorders, consult a doctor.
That said, there is good evidence that probiotics can benefit other aspects of health, including heart health, digestive disorders, eczema and dermatitis (3, 4, 5, 53).
Thus far, scientific evidence does show a clear connection between the gut and the brain. It's an exciting area of research that is expanding rapidly.
A healthy gut microbiota can usually be obtained by a healthy diet and lifestyle. A number of foods such as yogurt, sauerkraut, kefir and kimchi usually contain beneficial bacteria.
If necessary, taking probiotic supplements can help you increase the beneficial bacterial species in your intestines. In general, consuming probiotics is safe and causes few side effects.
If you're buying a probiotic, choose one that has scientific evidence behind it. Lactobacillus GG (LGG) and VSL#3 have both been widely studied and shown a number of health benefits.
Bottom Line: Probiotics have been shown to benefit other aspects of health, but not enough research has been done to definitively demonstrate whether probiotics have positive effects on the brain.

Take Home Message
Although the research is promising, it is too soon to recommend any probiotic specifically to boost brain health.
Still, current evidence gives some food for thought about how probiotics may be used to enhance brain health in the future.
Reposted with permission from our media associate Authority Nutrition.
EcoWatch Daily Newsletter
By Dr. Mary Jane Brown
Probiotics are live microorganisms that can be consumed through fermented foods or supplements (1).
More and more studies show that the balance or imbalance of bacteria in your digestive system is linked to overall health and disease.
Probiotics promote a healthy balance of gut bacteria and have been linked to a wide range of health benefits.

These include benefits for weight loss, digestive health, immune function and more (2, 3).
This is an overview of the key health benefits linked to probiotics.
1. Probiotics Help Balance the Friendly Bacteria in Your Digestive System
Probiotics include "good" bacteria. These are live microorganisms that can provide health benefits when consumed (1).
These benefits are thought to result from the ability of probiotics to restore the natural balance of gut bacteria (4).
An imbalance means there are too many bad bacteria and not enough good bacteria. It can happen due to illness, medication such as antibiotics, poor diet and more.
Consequences can include digestive issues, allergies, mental health problems, obesity and more (5).
Probiotics are usually found in fermented foods or taken as supplements. What's more, they appear to be safe for most people.
Bottom Line: Probiotics are live microorganisms. When taken in sufficient amounts, they can help restore the natural balance of gut bacteria. As a result, health benefits may follow.

2. Probiotics Can Help Prevent and Treat Diarrhea
Probiotics are widely known for their ability to prevent diarrhea or reduce its severity.
Diarrhea is a common side effect of taking antibiotics. It occurs because antibiotics can negatively affect the balance of good and bad bacteria in the gut (6).
Several studies suggest probiotic use is associated with a reduced risk of antibiotic-associated diarrhea (7, 8, 9).
In one study, researchers found that taking probiotics reduced antibiotic-associated diarrhea by 42 percent (10).
Probiotics can also help with other forms of diarrhea not associated with antibiotics.
A large review of 35 studies found certain strains of probiotics can reduce the duration of infectious diarrhea by an average of 25 hours (11).
Probiotics reduced the risk of travelers' diarrhea by 8 percent. They also lowered the risk of diarrhea from other causes by 57 percent in children and 26 percent in adults (12).
Effectiveness varies, depending on the type and dose of the probiotic taken (13).
Strains such as Lactobacillus rhamnosus, Lactobacillus casei and the yeast Saccharomyces boulardii are most commonly associated with a reduced risk of diarrhea (9, 12).
Bottom Line: Probiotics can reduce the risk and severity of diarrhea from a number of different causes.

3. Probiotic Supplements Improve Some Mental Health Conditions
An increasing number of studies link gut health to mood and mental health (14).
Both animal and human studies find that probiotic supplements can improve some mental health disorders (15).
A review of 15 human studies found supplementing with Bifidobacterium and Lactobacillus strains for 1–2 months can improve anxiety, depression, autism, obsessive-compulsive disorder and memory (15).
One study followed 70 chemical workers for six weeks. Those who consumed 100 grams of probiotic yogurt per day or took a daily probiotic capsule experienced benefits for general health, depression, anxiety and stress (16).
Benefits were also seen in a study of 40 patients with depression.
Taking probiotic supplements for eight weeks decreased depression levels and reduced levels of hormones such as insulin and C-reactive protein (a marker of inflammation), compared to people who did not take a probiotic (17).
Bottom Line: Research shows taking probiotics may help improve symptoms of mental health disorders such as depression, anxiety, stress and memory, among others.

4. Certain Probiotic Strains Can Help Keep Your Heart Healthy
Probiotics may help keep your heart healthy by lowering LDL ("bad") cholesterol and blood pressure.
Certain lactic acid-producing bacteria may reduce cholesterol by breaking down bile in the gut (18).
Bile, a naturally occurring fluid mostly made of cholesterol, helps digestion.
By breaking down bile, probiotics can prevent it from being reabsorbed in the gut, where it can enter the blood as cholesterol (19).
A review of five studies found that eating a probiotic yogurt for 2–8 weeks reduced total cholesterol by 4 percent and LDL cholesterol by 5 percent (20).
Another study conducted over 6 months found no changes to total or LDL cholesterol. However, they did find a small increase in HDL ("good") cholesterol (21).
Consuming probiotics may also lower blood pressure. A review of 9 studies found that probiotic supplements reduce blood pressure, but only modestly (22).
In order to experience any benefits related to blood pressure, supplementation had to exceed eight weeks and 10 million colony-forming units (CFUs) daily (22).
Bottom Line: Probiotics may help protect the heart by reducing "bad" LDL cholesterol levels and modestly lowering blood pressure.

5. Probiotics May Reduce the Severity of Certain Allergies and Eczema
Certain probiotic strains may reduce the severity of eczema in children and infants.
One study found eczema symptoms improved for infants fed probiotic-supplemented milk, compared to infants fed milk without probiotics (23).
Another study followed children of women who took probiotics during pregnancy. Those children had an 83 percent lower risk of developing eczema in the first two years of life (24).
However, the link between probiotics and reduced eczema severity is still weak and more research needs to be done (25, 26).
Some probiotics may also reduce inflammatory responses in people with milk or dairy allergies. However, the evidence is weak and further studies are needed (27).
Bottom Line: Probiotics may reduce the risk and severity of certain allergies, such as eczema in infants. However, more research is needed.

6. Probiotics Can Help Reduce Symptoms of Certain Digestive Disorders
Over one million people in the U.S. suffer from inflammatory bowel disease, including ulcerative colitis and Crohn's disease (28).
Certain types of probiotics from the Bifidobacterium and Lactobacillus strains have improved symptoms in people with mild ulcerative colitis (29).
Surprisingly, one study found that supplementing with the probiotic E. coli Nissle was just as effective as drugs in maintaining remission in people with ulcerative colitis (30).
However, probiotics appear to have little effect on symptoms of Crohn's disease (31).
Nevertheless, probiotics may have benefits for other bowel disorders. Early research suggests they may help with symptoms of irritable bowel syndrome (IBS) (32).
They have also been shown to reduce the risk of severe necrotizing enterocolitis by 50 percent. This is a fatal bowel condition that occurs in premature infants (33).
Bottom Line: Probiotics may help reduce the symptoms of bowel disorders like ulcerative colitis, IBS and necrotizing enterocolitis.

7. Probiotics May Help Boost Your Immune System
Probiotics may help give your immune system a boost and inhibit the growth of harmful gut bacteria (34).
Also, some probiotics have been shown to promote the production of natural antibodies in the body. They may also boost immune cells like the IgA-producing cells, T lymphocytes and natural killer cells (35, 36).

A large review found that taking probiotics reduced the likelihood and duration of respiratory infections. However, the quality of the evidence was low (37).
Another study including more than 570 children found that taking Lactobacillus GG reduced the frequency and severity of respiratory infections by 17 percent (38).
The probiotic Lactobacillus crispatus has also been shown to reduce the risk of urinary tract infections (UTIs) in women by 50 percent (39).
Bottom Line: Probiotics may help boost your immune system and protect against infections.

8. Probiotics May Help You Lose Weight and Belly Fat
Probiotics may help with weight loss through a number of different mechanisms (40).
For example, some probiotics prevent the re-absorption of dietary fat in the intestine.
The fat is then excreted through feces rather than stored in the body (41, 42).
Probiotics may also help you feel fuller for longer, burn more calories and store less fat. This is partly caused by increasing levels of certain hormones, such as GLP-1 (43,44).
They may also help with weight loss directly. In one study, dieting women who took lactobacillus rhamnosus for three months lost 50 percent more weight than women who didn't take a probiotic (45).
Another study of 210 people found taking even low doses of Lactobacillus gasseri for 12 weeks resulted in an 8.5 percent reduction of belly fat (46).
However, it's important to be aware that not all probiotics aid in weight loss.
Surprisingly, some studies found certain probiotics, such as Lactobacillus acidophilus, can even lead to weight gain (47).
More studies are needed to clarify the link between probiotics and weight (48).
Bottom Line: Certain probiotics may help you lose weight and belly fat. However, other strains have been linked to weight gain.

The Best Way to Get the Benefits of Probiotics
You can get probiotics from a variety of foods or supplements.
Live probiotic cultures are often found in fermented dairy products such as yogurts and milk drinks. Fermented foods like pickled vegetables, tempeh, miso, kefir, kimchi, sauerkraut and soy products may also contain some lactic acid bacteria.
You can also take probiotics as tablets, capsules and powders that contain the bacteria in dried form.
However, be aware that some probiotics can be destroyed by stomach acid before they even reach the gut—meaning that you get none of the intended benefits.
If you want to experience any of the health benefits discussed above, it's important that you consume adequate amounts.
Most of the studies showing benefits used dosages of 1 billion to 100 billion live organisms or colony-forming units (CFU) per day.
Reposted with permission from our media associate Authority Nutrition.

By Katie Medlock
The importance of good gut health has been receiving more attention lately and for good reasons. By colonizing our guts with "good" bacteria, we can help improve our digestion, enhance our immune system, reduce our risk for contracting disease and even lose weight. An especially important way of achieving these health benefits is including probiotic-rich foods into our diet.
Perhaps the number one food associated with probiotics is yogurt, but vegans choose to reject dairy from their diets for health, environmental and ethical reasons. Plant-based eaters do not have to fear, however, because there are many foods which naturally contain health-boosting microorganisms.
Here are just a few delicious sources of vegan probiotics:
Miso
Anyone who has dined at a Japanese restaurant may be familiar with miso soup, a broth containing the fermented soy bean paste that is full of health bacteria for our gut microbiomes. The process of fermentation lends the paste its probiotic qualities and can be enjoyed in many different ways beyond miso soup, including dips and sauces. Those who avoid soy can also reap the benefits through miso made from brown rice, barley or chickpeas.

Photo credit: Thinkstock

Tempeh
Tempeh is a probiotic-rich food that can be enjoyed as a main dish. The Indonesian-based patty is made from fermented, whole soy beans and has a distinct nutty flavor. Some preferred ways of preparing tempeh are in smokey strips (for any bacon lovers out there), as tempeh reuben sandwiches, stir-frys or in a breakfast scramble with tons of veggies. Companies have even started creating a hemp-based tempeh and chickpea-based tempeh can be made at home by adventurous chefs.
Photo credit: Thinkstock

Sauerkraut
This classic Eastern European ingredient is packed with probiotics and can be easily made at home through a lactic acid fermentation process. If you prefer store-bought, look for a raw version, as pasteurization can kill off healthy bacteria. Combine sauerkraut with seasoned tempeh and sourdough bread for a probiotic powerhouse meal!
Photo credit: Thinkstock

Kimchi
Similar to sauerkraut, kimchi is a spicy Korean dish featuring fermented cabbage. The addition of onions, garlic and spicy hot pepper create a fiery combo that is good for stuffed-up sinuses, as well as gut health. Be sure to look out for fish ingredients in store-bought kimchi, or give it a whirl whipping it up in your own kitchen.
Photo credit: Thinkstock
Kombucha
This fermented tea beverage has become a super-healthy trend lately, leading to it popping up in supermarkets in cities big and small. Kombucha has been brewed for hundreds of years, but now its popularity has sprung a variety of creative flavor combinations to entice both kids and adults. Brewing kombucha at home is a cinch with the right equipment, including a SCOBY (symbiotic colony of bacteria and yeast), tea and sugar. This health-promoting beverage is a great alternative to juice or your morning tea.
Photo credit: Thinkstock
Vegan Yogurts and Kefir
Yogurt can be both dairy-free and packed with probiotic properties, and the variety of vegan yogurts at grocery stores has exploded over the years. Many coconut-based, soy-based, hemp-based and almond-based yogurts contain the same healthy bacteria as their cow's milk counterparts, and you can even make your own plant-based yogurt at home! Kefir, typically made from fermented animal milk, has also been veganized and can be whipped up at home.
Photo credit: Thinkstock
Olives
You might be surprised to learn that olives, fermented and then cured with brine, have a serious probiotic potential. The curing process allows these healthy cultures to multiply, making these salty bites a gut-healthy garnish for your salads, pizzas and pastas.
Photo credit: Thinkstock
Sourdough Bread
An easy swap to boost your meal's probiotic punch is opting for sourdough bread instead of regular old wheat. This hearty bread is made with a fermentation process, using sourdough starter, and takes longer than other varieties to bake. The tart taste adds zing to any sandwich or morning avocado toast.
Photo credit: Thinkstock
Sour Pickles
Another sandwich topper or salty side dish containing health-promoting bacteria is sour pickles. Made using lacto-fermentation, good bacteria are allowed to flourish in these crunchy cucumber morsels. Like olives, keep an eye on salt intake and, like most other foods on this list, you can make your own pickles easily at home.
Photo credit: Thinkstock

This article was reposted with permission from our media associate Care2.

"Dr. Hyman, can you tell me more about probiotics? Can supplementing with them really help reduce belly bloat and IBS symptoms? How do you know which ones are good and which ones are a waste of money?"
Well—to be frank, our poop and all the bugs that live in there are the great new frontier in medicine. Who knew!? The health of the 100 trillion bugs in your gut (which outnumber you 10 to 1) is one of the biggest things that impacts your health. Is it as simple as just taking a few probiotics or eating some yogurt? Not really—we have to learn how to tend the gut flora of our inner gardens by being selective of what we eat and how we live; feeding the good bugs and avoiding gut—busting drugs and habits—like eating too much sugar and starch, or consuming too much alcohol, or not managing our stress (yes, your gut bacteria are eavesdropping on your thoughts).
But What About Probiotics?

This is a huge area of research and really, we are at the infancy of understanding how to create and use probiotics. Probiotics are popping up everywhere! They're in yogurt commercials and sold at your pharmacy and grocery store. Ever since gut health has come to the forefront, probiotics have become a popular topic. So, do they really help?
Well, in order to understand probiotics, we need to understand the gut. I see so many patients in my office every week who are suffering from uncomfortable and disabling symptoms like bloating, cramps, diarrhea, constipation and abdominal pain. Often these are signs of irritable bowel syndrome (IBS), which has become a very real problem. Did you know that 60 million people (20 percent of Americans) have an irritable bowel? And even if you don't have gut symptoms, so many other diseases are affected by the health of your gut flora—including obesity, diabetes, heart disease, cancer, autoimmune disease, allergic diseases like asthma and eczema and even depression, ADD and autism!
What causes an irritable bowel? The biggest causes are bad bugs growing in there where they shouldn't, a leaky gut and food sensitivities—all of which drive inflammation and irritation.
Bad bugs grow when we eat a processed diet that's high in sugar and starch; don't eat enough of the right fiber and prebiotics; or take too many gut-busting drugs (like antibiotics, acid blockers for reflux, anti-inflammatories, hormones and more). Think of your gut as an inner garden; just with any garden—when you let the weeds take over, you get into trouble.
Leaky gut happens when your gut lining breaks down. This can be caused by any of number of things, including: stress; too many antibiotics or anti-inflammatory drugs (like aspirin or Advil); using steroids to treat symptoms; intestinal infections; consuming a low-fiber, high-sugar diet and too much alcohol; and more. When the gut lining breaks down, your immune system is exposed to foreign particles from food and bacteria and other microbes. This triggers and activates an immune response, irritating your gut and creating havoc, which leads to an irritable bowel, an irritable brain and other system-wide problems (including allergies, arthritis, autoimmunity, mood disorders).
Basically, the microbial ecosystem in the gut has to be healthy for you to be healthy. When your gut bacteria are out of balance, it makes you sick. Among all that gut bacteria, there are good guys, bad guys and very bad guys. When you have too many bad guys, and not enough good guys, this is a problem. That's where probiotics come in.
Along with other gut-healing nutrients, a low-glycemic, whole foods diet filled with healthy proteins, fats and fiber, and probiotics can improve the health of your gut significantly. Why? Because probiotics help to populate your gut with good bacteria.
There are lots on the market to choose from. I recommend taking very high-potency probiotics (look for at least 25 to 50 billion live CFU's from a variety of strains). Start slowly and observe how the probiotics affect your gut. When you first start taking probiotics, you might notice some uncomfortable symptoms like gas and bloating, but if the symptoms persist for more than a few days, you may need to delay probiotics until their gut is more intact. For example, if you're dealing with what's called Small Intestinal Bacteria Overgrowth (SIBO), you might not be able to tolerate probiotics until your gut is in a better place.
I don't normally recommend actual products but quality varies greatly, so here is a list of my favorite brands. One product I like is VSL#3—a super high potency probiotic. Each dose contains 450 billion live beneficial bacteria which colonize the GI tract with optimal amounts and types of bacteria to protect against inflammation and support immunity and healthy digestive function. You will need to start slowly on this and build up.
I typically prefer pills or powder form because it's the easiest and most effective way to get your daily probiotics in. In cases where someone is dealing with yeast overgrowth or a histamine intolerance and wants to avoid fermented foods, a probiotic supplement might be the best choice.
Another way to get probiotics naturally is to eat fermented foods. If you can tolerate them, probiotic-rich foods like kimchi, kombucha, miso or sauerkraut can be very beneficial. Sometimes, you can also eat whole fat, organic or grass-fed yogurt, if you are not allergic to dairy. Try unsweetened sheep's milk or goat's milk yogurt. These foods can help your gut flora get and stay healthy.
The best way to determine if probiotics work for you and which ones to choose is to work with a Functional Medicine practitioner. Everyone is different, and for some people, deeper gut healing might be required before you start taking probiotics. To tend your inner garden, you might need to do some weeding, seeding and feeding—a process that Functional Medicine doctors follow: first you weed to get rid of the bad bugs using herbs or medications; then you seed the gut lining with good bugs; and then you feed the good bugs with prebiotic foods and fibers to keep everything healthy.
How to Re-Balance Your Gut Flora Today
Probiotics can be very beneficial, but they are just part of the puzzle. Here are my steps to re-balancing your gut flora:
1. Eat a whole foods diet. Your diet should be rich in nuts, seeds, whole grains, beans (if you can tolerate them), fruits and vegetables, all of which feed good bugs. Some of you may not tolerate beans and grains if you have bad bacterial overgrowth. For those, I suggest starting with the 10-Day Detox Diet which eliminates gluten and dairy—big triggers for irritable bowel. this plan helps to eliminate the bad stuff and add the good stuff and it works fast.
2. Avoid the use of antibiotics, acid blockers and anti-inflammatories ... they change gut flora for the worse. Often, you can get off them if you follow my dietary suggestions and fix your gut. A patient recently said that when she eliminated gluten and dairy, all her reflux and irritable bowel symptoms just went away.
3. Take probiotics daily, which are not only beneficial for obvious gut dysfunction but also have been shown to help with depression, skin issues, autoimmune conditions and more.
4. Incorporate prebiotics. Prebiotics are a form of soluble fiber that help feed the good bugs in your gut. Prebiotics include foods like onions, garlic, resistant starch, sweet potatoes, dandelion greens and jicama. So eat plenty of these beneficial prebiotics.
5. Consider specialized testing such as organic acid, stool, gluten sensitivity and food allergy testing if the above strategies don't help you get to the bottom of your gut dysfunction. You might have to work with a Functional Medicine practitioner to effectively test and treat imbalances in your gut.
By Stacy T. Sims
To put it simply: Bacteria follow the food you eat. The easiest way to manipulate your gut flora is by enriching your diet with a variety of probiotics and prebiotics. Probiotics are the actual bacteria that live in your gut. Prebiotics are the substances that the bacteria eat. Food sources are the best way to get both of these, since the diversity of the bacteria in supplements is not as smart as nature; your second choice could be a high-quality, specific-flora supplement.
Fermented foods are not only tasty, they're excellent for gut health.
Once you've established a healthy colony, you have to care for it. Just as you wouldn't plant a garden and not feed or water it, you can't just pour some kefir on top of a bad diet and expect those beneficial microorganisms to grow and flourish. You need to feed them. Fiber from a balanced diet is one way to nourish your gut microbiome.
Every day scientists are discovering more benefits of having teeming, diverse gut colonies. Some probiotic health and performance benefits we know for certain include:
1. Improved Energy
Probiotics and a healthy gut flora facilitate good and healthy digestion, allowing you to optimally absorb all the vitamins and minerals you need to perform and recover.
2. Increased Immunity
Research shows that probiotics is one of the most surprising ways to improve immunity and can help fight bad bacteria and fend off and reduce the duration of upper respiratory infections (such as the common cold) and gastrointestinal woes such as diarrhea. One particularly interesting study found that highly trained distance runners (who are prone to falling ill from overtaxed immune systems) had less than half the number of sick days when they pumped up their diet with probiotics.
3. Heat Tolerance
Though more research is needed, it appears that having a healthy level of probiotics also improves exercise performance in the heat. In one study, runners were tasked to run to exhaustion in a series of tests pre- and postprobiotic supplementation (specifically 45 billion CFU of lactobacillus, bifidobacterium and streptococcus strains). After supplementation, the runners improved their performance by a whopping 14 percent in hot conditions. It is likely that the gut lining is protected from damage, which allows digestion and the cooling system to function optimally.
4. Lower Inflammation
Research shows that probiotics can lower levels of inflammation in the body. This helps prevent numerous diseases and illnesses, including chronic diseases such as cancer, heart disease and diabetes, as well as inflammation-based conditions such as rheumatoid arthritis, psoriasis and irritable bowel syndrome.
5. Improved Well-Being
Probiotics have been linked to general health benefits of all kinds, including lower cholesterol; lower blood pressure; healthier blood sugar, body weight and body composition; and even better oral health. Healthy probiotic levels may also improve mood and some research finds that they may even help treat depression.
Adapted from Roar.
This article was reposted with permission from our media associate Rodale Wellness.

You probably didn't even know what probiotics were a year ago. All of a sudden, you can find "good bacteria" in everything from toothpaste to chocolate. Probiotics have their place, but adding them to foods that lack natural beneficial bacteria may not make the foods any healthier or even worth consuming. When it comes to probiotics, there are certain guidelines that will help you separate hype from help. Here's what Dr. Patricia Hibberd, a professor of pediatrics and chief of global health at MassGeneral Hospital for Children in Boston advised in a recent Huffington Post article.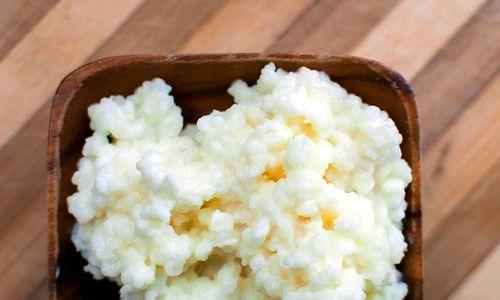 Dairy products, including kefir, usually have the most probiotics. Photo courtesy of Shutterstock
1. Unlike Drugs, Probiotics Are Not Regulated
While probiotic supplements are generally considered safe, they don't require U.S. Food and Drug Administration approval or pass the same rigorous safety and effectiveness tests as drugs. When buying probiotics, be wary of vague claims, like "promotes digestive health." Know, too, that there are no standardized levels of microbes or minimum levels required in foods or supplements.
2. Know Your Probiotic-Rich Foods
Dairy products usually have the most probiotics. Look for products containing "live and active cultures." These include kefir, fermented milk drinks and aged cheeses such as cheddar, Gouda or Parmesan. You can also get probiotics from pickles packed in brine, sauerkraut, tempeh (a soy-based meat substitute) and kimchi (a spicy Korean condiment). Mild side effects may include gas and bloating, at least for the first few days.
3. Read Labels & Expiration Dates
Follow instructions on the package for proper dosage, frequency, storage and expiration dates—live organisms can have a limited shelf life. Some supplements must be refrigerated, or at least kept at room temperature in a cool, dark place.
4. Probiotics Are Not Safe for Everyone
If you have a weakened immune system, are undergoing an organ transplant, or had much of your gastrointestinal tract removed, you should avoid probiotics in foods or supplements. The same holds true if you're being hospitalized and have central IV lines. If you have abnormal heart valves or need heart valve surgery, probiotics can pose the risk of infection. To help prevent or treat a specific health concern with probiotics, first consult your doctor.