This website uses cookies to ensure you get the best experience while browsing it. By clicking 'Got It' you're accepting these terms.
11 Amazing Women Who Made Wilderness Conservation History
Mar. 26, 2014 10:05AM EST
Often working in the shadows of better-known male conservationists, female conservation leaders helped drive the twentieth century conservation movement. 
In celebration of Women's History Month, here are 11 of those women who have made a difference to America's wild lands:
1. Margaret "Mardy" Murie (1902—2003)
Mardy Murie worked hand-in-hand with her husband Olaus Murie to accomplish important wilderness victories like the establishment and expansion of Alaska's Arctic National Wildlife Refuge. Mardy Murie witnessed first-hand the signing of the Wilderness Act fifty years ago. She continued to fight for wilderness until her death at age 101 in 2003.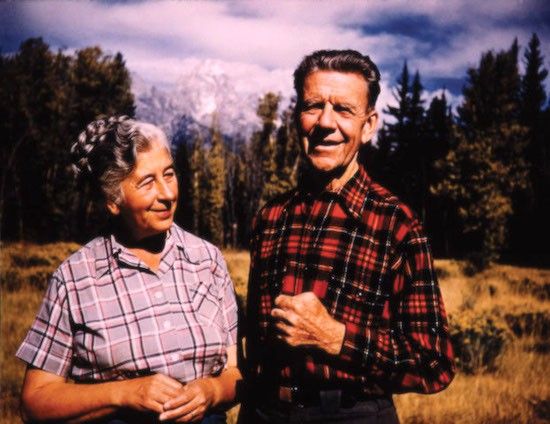 "I hope the United States of America is not so rich that she can afford to let these wildernesses pass by, or so poor she cannot afford to keep them," Murie once said.
2. Celia Hunter (1910—2001)
Celia Hunter fought alongside Mardy and Olaus Murie to safeguard the Arctic National Wildlife Refuge, and became the first female president of a national conservation organization—The Wilderness Society. She played a major role in the passage of legislation that protected over 100 million acres in Alaska. On her dying day she wrote a letter to Congress urging the protection of the Arctic Refuge from oil drilling. 
3. Rachel Carson (1907—1964)
Rachel Carson was employed by the U.S. Fish and Wildlife Service in 1943, and resigned to continue her writing career in 1952. Her bestselling book Silent Spring remains a environmental classic for it raised public health concerns and highlighted the need for regulation, inspiring grassroots movements that led to the development of the U.S. Environmental Protection Agency (EPA). There is a wildlife refuge named for her in Maine.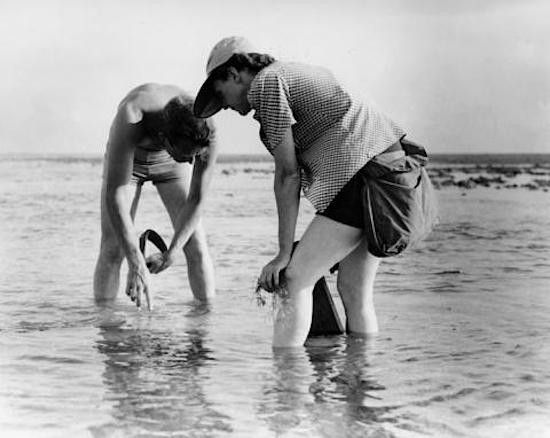 "Those who contemplate the beauty of the earth find reserves of strength that will endure as long as life lasts."
4. Terry Tempest Williams (1955— )
Terry Tempest Williams is a contemporary author who writes about wilderness. She received The Wilderness Society's Robert Marshall Award in 2006, our highest honor given to citizens. When President Clinton dedicated Grand Staircase-Escalante National Monument in Utah in 1996, he held up a book she'd edited—Testimony: Writers Speak On Behalf of Utah Wilderness—and said, "This made a difference." 
5. Hallie M. Daggett
Hallie Daggett learned how to hunt, fish, ride, trap and shoot early in life, skills which served her well as the first woman employed by the Forest Service. She worked as a lookout for 15 years beginning in 1913 at Eddy's Gulch Lookout Station atop Klamath Peak in California's Klamath National Forest. It was almost a hundred years later before the Forest Service appointed their first female chief Abigail R. Kimbell in 2007.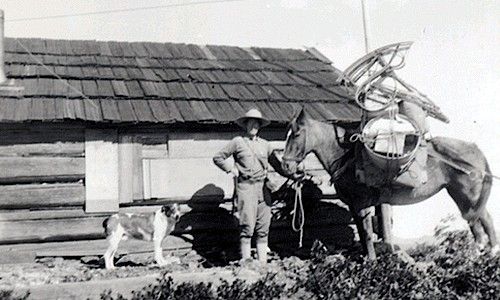 6. Marjory Stoneman Douglas (1890—1998)
Marjory Douglas worked to protect the Everglades and wrote the iconic book The Everglades: River of Grass in 1947—the year Everglades National Park was established. The park contains a wilderness areas named for her legacy.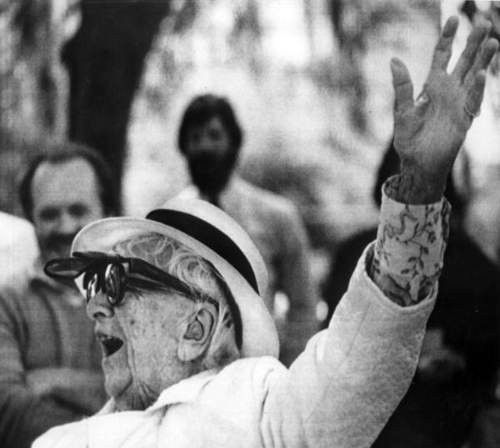 "It is a woman's business to be interested in the environment," said Douglas. "It's an extended form of housekeeping." 
7. Herma Albertson Baggley (1896—1981)
Herma Baggley was the first female naturalist who worked for the National Park Service. She was a pioneer in botany and natural education at Yellowstone National Park starting in 1929. She paved the way for Fran P. Mainella, who became the first woman director of the National Park Service in 2001. 
8. Bethine Church (1923—2013)
Bethine Church was as politically active as her husband U.S. Senator Frank Church—no small feat. Her husband sponsored the passage of the Wilderness Act 50 years ago, and she also supported the passage of the Wild and Scenic Rivers Act four years later. In their home state of Idaho, they worked for the protection of Hells Canyon National Recreation Area, Sawtooth Wilderness, and the now-named Frank Church-River of No Return Wilderness. 
9. Rosalie Barrow Edge (1877—1962)
Rosalie Edge was a suffragist and advocate for the preservation of birds. In 1934 she founded the first preserve for birds of prey at Hawk Mountain Sanctuary in the Appalachian Mountains and she led campaigns to protect Olympic and Kings Canyon National Parks.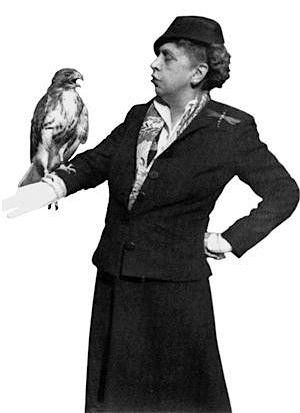 "The time to protect a species is while it is still common."
10. Anne LaBastille (1935—2011)
Anne LaBastille was an ecologist who authored scientific papers, popular articles and books like the Woodswoman series and Women of the Wilderness. She led backpacking and canoe trips in the Adirondacks as well as wilderness workshops and lectures. She also photographed the outdoors as part of the EPA's Documerica project in the 1970s.
11. Mollie H. Beattie (1947—1996)
Mollie Beattie was the first female director of the U.S. Fish and Wildlife Service. In her short term there from 1993 to 1996, she oversaw the reintroduction of the gray wolf into the northern Rocky Mountains and the addition of 15 national wildlife refuges. A wilderness area is named for her in the Arctic National Wildlife Refuge.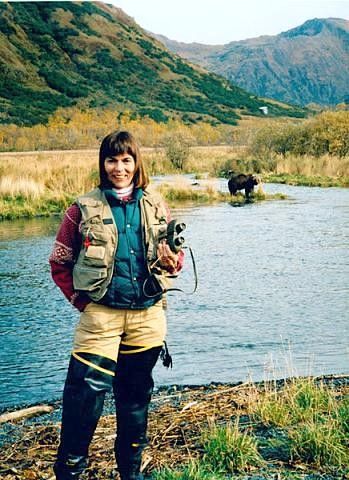 "In the long term, the economy and the environment are the same thing. If it's unenvironmental it is uneconomical. That is the rule of nature."
Also, several federal lands preserve the legacies of American women and their lasting contributions, such as: Adams National Historic Site, MA (Abigail Adams), Clara Barton National Historic Site, Washington, D.C., Eleanor Roosevelt National Historic Site, NY, Maggie L. Walker National Historic Site, VA, Mary McLeod Bethune Council House National Historic Site, Washington, D.C., Sewall-Belmont House National Historic Site, Washington, D.C. (Alice Paul), Whitman Mission National Historic Site, WA (Narcissa Prentiss Whitman).
———
Related Content:
10 Wilderness Protection Bills Stalled by Congress
10 National Parks You've Never Heard Of
EcoWatch Daily Newsletter
By Anne-Sophie Brändlin
October 16 marks World Food Day this year, a day celebrated every year by the United Nations' Food and Agriculture Organization (FAO).
World Food Day is a call to make healthy and sustainable diets affordable and accessible for everyone, while nurturing the planet at the same time.
Graphical representation of vertical pectoral herding by whale in Southeast Alaska. Prey are denoted in yellow. Whale deploys an upward-spiral bubble-net to corral prey and establish the first barrier; pectorals then protract to form a 'V' shape around the open mouth (depicted by blue arrows), creating a second physical barrier.
Kyle Kosma / Royal Society Open Science /
CC BY 4.0
When you have a whale-sized appetite, you need to figure out some pretty sophisticated feeding strategies. They mysteries of how a humpback whale traps so much prey have eluded scientists, until now.
California Yosemite River Scene.
Mobilus In Mobili / Flickr /
CC BY-SA 2.0
An advisory panel appointed by Trump's first Secretary of the Interior, Ryan Zinke, has recommended privatizing National Parks campgrounds, allowing food trucks in and setting up WiFi at campgrounds while also reducing benefits to seniors, according to the panel's memo.
Strips of native prairie grasses planted on Larry and Margaret Stone's Iowa farm protect soil, water and wildlife.
Iowa State University / Omar de Kok-Mercado, CC BY-ND
In Haiti, Action Against Hunger screens children for malnutrition. Christophe Da Silva / Action Against Hunger, Haiti
By Dr. Charles Owubah
As a child growing up on a farm in Ghana, I have personally known hunger. The most challenging time was between planting and harvesting – "the hunger season." There were many occasions when we did not know where the next meal would come from.
Today, on World Food Day, I think of the 820 million people around the world who are undernourished.
A Lyme disease warning on Montauk, Long Island, New York.
Neil R / Flickr
Biomedical engineers have developed a new, rapid test capable of detecting Lyme disease in just 15 minutes.
Brown bear fishing for salmon in creek at Pavlof Harbor in Tongass National Forest, Alaska. Wolfgang Kaehler / LightRocket / Getty Images
The Trump administration has moved one step closer to opening Earth's largest intact temperate rainforest to logging.
The Democratic primary candidates take the stage during Tuesday's debate. SAUL LOEB / AFP via Getty Images
On Tuesday night, the Democratic presidential candidates gathered for what The Guardian said was the largest primary debate in U.S. history, and they weren't asked a single question about the climate crisis.