This website uses cookies to ensure you get the best experience while browsing it. By clicking 'Got It' you're accepting these terms.
Species Are Going Extinct 1,000 Times Faster Because of Humans
May. 30, 2014 10:10AM EST
A new landmark study, published yesterday in Science, has found that the current rate of species extinctions is more than 1,000 times greater than their natural rate, calculated from the fossil record and genetic data spanning millions of years, according to the Center for Biological Diversity.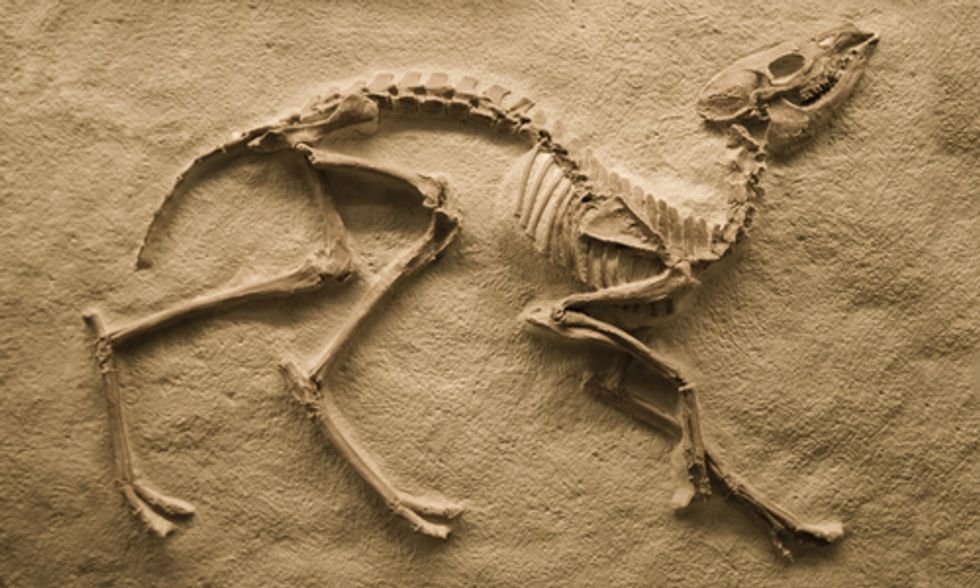 Photo courtesy of Shutterstock
The primary cause of this dramatic rise in loss of species is human population growth, habitat loss and increased consumption, as well as uncertainties in predicting future extinctions from the spread of invasive species, diseases and climate change. 
"This important study confirms that species are going extinct at a pace not seen in tens of millions of years, and unlike past extinction events, the cause is us," said Noah Greenwald, endangered species director with the Center for Biological Diversity. "The loss of species has drastic consequences for us all by degrading ecosystems that clean our air and water and are a source of food and medicine, and by making our world less interesting and a more lonely place. This study underscores the importance of laws like the Endangered Species Act and the need for swift action to reverse the disturbing trend of extinction." 
The study is one of the most comprehensive assessment on species extinction rates. Data on species distribution and impending threats were used to estimate the extinction rate, which is actually considered conservative because of the large number of species still unknown to science.
Acclaimed conservation biologist Dr. Stuart Pimm of Duke University and lead author of the study found that over the last four decades, the number of species under threat of extinction would have been 20 percent higher were it not for conservation efforts. 
"The findings of this study are alarming to say the least," said Greenwald. "But it also shows we can make a difference if we choose to and should be a clarion call to take action to protect more habitat for species besides our own and to check our own population growth and consumption." 
Further noted in the study, some groups of species are going extinct at even greater rates, such as freshwater fish in North America, due to the degradation of rivers and lakes from dams, pollution, spread of non-native species and direct destruction. One example of this is the continent's slugs and snails—their current extinction rate is nearly 10,000 times their natural rate.
"There can be no question that we're fouling our own nest, but what this study shows is that this has consequences not just for us, but for the millions of other species with which we share this world," said Greenwald.
--------
YOU MIGHT ALSO LIKE
Small Wild Cats Face Big Threats, Including Lack of Conservation Funds
-------- 
EcoWatch Daily Newsletter
The Opera House is seen with smoke haze which enveloped Sydney Harbor on Dec. 10 in Sydney, Australia. Smoke haze hangs over the city as the New South Wales fire danger risk is raised from 'very high' to 'severe'. James D. Morgan / Getty Images
The brushfires raging through New South Wales have shrouded Australia's largest city in a blanket of smoke that pushed the air quality index 12 times worse than the hazardous threshold, according to the Australia Broadcast Corporation (ABC).
People walk across the bridge near Little Raven Court in downtown Denver. Younger Americans increasingly prefer to live in walkable neighborhoods. Helen H. Richardson / The Denver Post via Getty Images
By David B. Goldstein
Energy efficiency is the cornerstone of any country's plan to fight the climate crisis. It is the cheapest option available, and one that as often as not comes along with other benefits, such as job creation, comfort and compatibility with other key solutions such as renewable energy. This has been recognized by the International Energy Agency (IEA) for at least a decade.
Activists from Extinction Rebellion New York City engaged in nonviolent direct action to confront climate change outside City Hall on April 17, 2019. Erik McGregor / Pacific Press / LightRocket via Getty Images
By Andrea Germanos

Over 500 groups on Monday rolled out an an action plan for the next president's first days of office to address the climate emergency and set the nation on a transformative path towards zero emissions and a just transition in their first days in office.

The Ladakh region of India, pictured above, is a part of the Himalayan mountain region of the upper Indus Valley which is the most vulnerable water tower, according to researchers. Suttipong Sutiratanachai / Moment / Getty Images
Jet stream triggered heat waves could threaten food production in several important breadbaskets, including central North America.
Carl Wycoff /
CC BY 2.0
Researchers have pinpointed a previously underexamined threat to global food production, and they warn it will only get worse as the climate crisis intensifies.