Shopping Guide Helps Consumers Dodge Genetically-Engineered Foods
Feb. 19, 2014 06:05PM EST
Food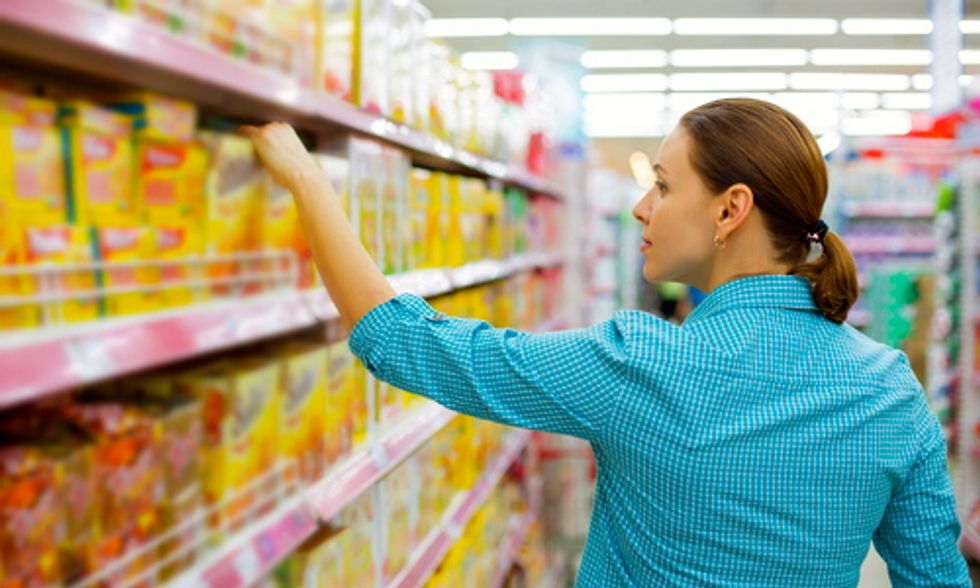 On Wednesday, the Environmental Working Group released a green shopping guide for consumers who want to quickly find supermarket foods that have not been genetically engineered (GE).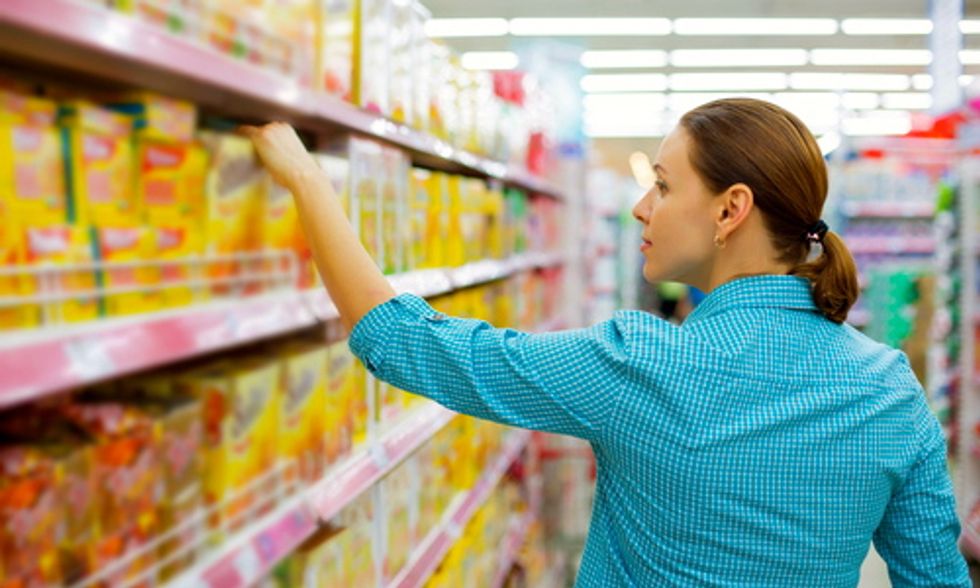 Whether they're certified organic or GE-Free, the Shopper's Guide to Avoiding GE Food also aims to help shoppers decide which foods are most important to buy, according to an Environmental Working Group press release.
"Avoiding GE foods isn't easy because consumers are denied the right to know if foods in the grocery aisles have been genetically engineered or contain GE ingredients," said Renee Sharp, Environmental Working Group's director of research, in a prepared statement. "It is our hope that EWG's new guide will provide shoppers with the information they need to make more informed decisions when shopping for themselves or their families."
Also, to help promote the anti-GE initiative, Environmental Working Group representative Scott Faber appeared on the Dr. Oz Show last week to discuss the alarming prevalence of such foods.
About 70 percent of food in supermarkets is genetically engineered or contains GE ingredients, according to some estimates.
The Environmental Working Group guide highlights the four most common GE foods and ingredients—soybeans, sugar, vegetable oils and varieties of field corn.
Ninety-three percent of soybeans and 90 percent of corn grown in the U.S. are genetically engineered, and sugar beets (95 percent of which are genetically engineered) account for 55 percent of U.S.-grown sugar. Soybean oil, canola oil, cottonseed oil and corn oil made in the U.S. come from crops that are almost entirely genetically engineered.
The guide includes a watch list of foods that may be genetically engineered—papaya, zucchini and yellow summer squash, and sweet corn. It also lists many other GE foods that could be coming soon to grocery aisles, including salmon, plums, potatoes, rice, and tomatoes.
Scientists have not determined whether GE foods pose health risks. However, Environmental Working Group scientists and researchers believe consumers have many good reasons to avoid eating GE ingredients.  Among them:
Few long-term studies have been done to determine if GE foods are safe. The federal government does not require GE foods to be tested for carcinogenicity, for harm to fetuses or for long-term risks to humans or animals.
Genetically modified crops have spurred the rise of "superweeds"—pest plants that have mutated to resist herbicides. Attempting to eradicate these hardy plants, some farmers are using more pesticides and, in some cases older and more toxic pesticides, like dicamba and 2,4-D. Both pesticides are known to cause reproductive problems, birth defects and pose increased risks of cancer.
Unintended GE contamination has become a major issue for organic farmers who struggle to prevent cross-contamination of their crops by GE seed or pollen spread by wind, insects, flood and machinery.
Visit EcoWatch's FOOD and HEALTH pages for more related news on this topic.

EcoWatch Daily Newsletter