This website uses cookies to ensure you get the best experience while browsing it. By clicking 'Got It' you're accepting these terms.
Obama Administration's Secret Trade Agreements Threaten Food Safety and Promote GMOs
Jul. 01, 2013 10:45AM EST
GMO
By Katherine Paul and Ronnie Cummins

If you think the U.S. government is doing a sub-par job of keeping your food safe, brace yourself. You could soon be eating imported seafood, beef or chicken products that don't meet even basic U.S. food safety standards. Under two new trade agreements, currently in negotiation, the U.S. Food and Drug Administration could be powerless to shut down imports of unsafe food or food ingredients. And if it tries, multinational corporations will be able to sue the U.S. government for the loss of anticipated future profits.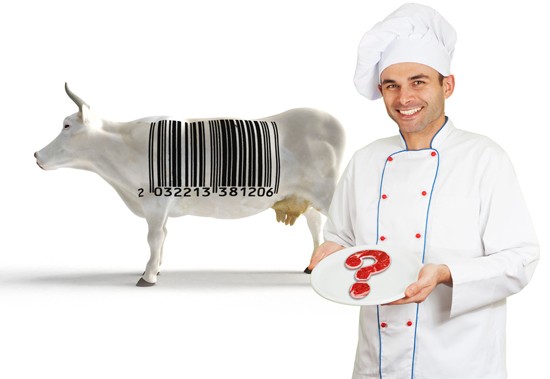 Photo courtesy of Shutterstock
More frightening? Negotiations for both agreements are taking place behind closed doors, with input allowed almost exclusively from the corporations and industry trade groups that stand to benefit the most. And the Obama Administration intends to push the agreements through Congress without so much as giving lawmakers access to draft texts, much less the opportunity for debate.
Designed to grease the wheels of world commerce, the Trans-Atlantic Trade and Investment Partnership (TTIP) and the Trans-Pacific Partnership (TPP) would force the U.S. and other participating countries to "harmonize" food safety standards. That means all countries that sign on to the agreement would be required to abide by the lowest common denominator standards of all participating governments. So for instance, say Vietnam allows higher residues of veterinary antibiotics in seafood than the U.S. allows, and Vietnam and the U.S. both sign on to the TPP. As a trade partner, the U.S. could be forced to lower its standards to allow for imports of seafood from Vietnam—or face a lawsuit by the seafood exporter for depriving the company of future sales of its products in the U.S.
The U.S. has already had a taste of this type of policy under the North American Free Trade Act. In 2005, the Canadian Cattlemen for Fair Trade sued the U.S. the U.S. government for banning imports of beef and live Canadian cattle after a case of mad cow disease was discovered in Canada. In the end, the U.S. prevailed, but not until it had spent millions to defend itself in court. Mexico wasn't so fortunate when three companies (Corn Products International, ADM/Tate & Lyle and Cargill) sued the Mexican government for preventing imports of high fructose corn syrup. Mexico lost all three cases, and was forced to pay out a total of $169.18 million to the three firms.
Among the many gifts to Big Ag contained in the TTIP and TPP include back-door entry for their genetically modified seeds and crops. Countries, including those in the European Union, could find it increasingly difficult to ban, or even require the labeling of, genetically modified organisms (GMOs), if biotech companies determine that those countries' strict policies restrict fair trade and infringe on the companies' "rights" to profit.
The TTIP and the TPP are, individually and combined, two of the largest free trade agreements in world history. According to the Citizens Trade Campaign (CTC), the TPP alone covers 40 percent of the global economy. That percentage will likely grow, because the agreement allows for other countries, besides the 12 currently involved, to "dock on" after the agreement is in place.
Both the TTIP and TPP could have dangerous consequences for food safety in the U.S., and around the world. But they're not limited to food or agriculture policy. Both also contain sweeping policies that could affect everything from the environment and sustainability, to healthcare, Internet freedom and the financial markets. Given the potential of these agreements to shape global policy on so many fronts, it's reasonable to assume that negotiators would actively solicit, and take into careful consideration, input from the affected parties, including consumers, farmers and governments. Instead they've taken the opposite approach. From day one, negotiations for the TTIP and TPP have been shrouded in secrecy. The public and participating governments, including the U.S. Congress, have been shut out of the negotiating process, denied access to everything from early proposals to final draft texts.
Why the secrecy? The Obama Administration wants as little public debate as possible, so it can ram the agreements through Congress using something called "Fast Track." Fast Track, a product of the Nixon presidency, strips Congress of its authority to control the content of a trade deal and hands that authority over to the executive branch. Congress gets a vote, but only after the negotiations have been completed, and the agreements have been signed. No debate. No amendments. Just a fast, forced vote, too late for Congress to have any influence. According to the CTC, two-thirds of Democratic freshmen in the U.S. House of Representatives have expressed serious reservations about the TPP negotiations and the prospect of giving Fast Track authority to the President. And more than 400 organizations representing 15 million Americans have already petitioned Congress to do away with Fast Track in favor of a more democratic approach to trade agreement negotiations. So far those pleas have fallen on deaf ears.
If the public is shut out, and Congress gets no say, who gets a seat at the table? Corporations. That's right. The Obama Administration is trusting corporations like Dow AgroSciences, Cargill and DuPont, and trade groups like the Pork Producers Council and Tobacco Associates, Inc., to write food safety policies. In all, more than 600 corporations have been given access to drafts of various chapters of the TPP. Requests for the same level of access, from members of Congress and from the public, have been denied.
No wonder then that, according to leaked drafts obtained by groups like the CTC, Public Citizen and the Institute for Agriculture and Trade Policy, the TPP contains proposals designed to give transnational corporations "special rights" that go far beyond those possessed by domestic businesses and American citizens, says Arthur Stamoulis, executive director of the CTC. Experts who have reviewed the leaked texts say that TPP negotiators propose allowing transnational corporations to challenge countries' laws, regulations and court decisions, including environmental and food safety laws. Corporations will be allowed to resolve trade disputes in special international tribunals. In other words, they get to do an end run around the countries' domestic judicial systems, effectively wiping out hundreds, if not more, domestic and international food sovereignty laws.
U.S. consumers aren't the only ones who should be up in arms about these trade agreements, the secrecy around their negotiations and the Obama Administration's intent to fast-track them. Under the TTIP and TPP, consumers in countries that have stricter food safety regulations than those in the U.S. will see their standards lowered, too. For instance, Japan prohibits the use of peracetic acid to sterilize vegetables, fruits and meat, while the U.S., Canada and Australia allow it. Japan's health ministry, in anticipation of the TPP, has said the country will add the acid to its approved list. In all, Japan has approved only about 800 food additives, to the more than 3,000 approved in the U.S. Japan's consumers could soon see a sudden reversal of laws enacted to protect their health.
European consumers will also suffer. Europe has long used the precautionary principle to ban ractopamine in meat, chlorine rinses of poultry and the use of rBGH growth hormone in milk production. Under the TTIP, Europe could be forced to allow all three in order to meet the lowest common denominator rule. The precautionary principle removes the burden of proof from policymakers, allowing them to make discretionary decisions in situations where there is the possibility of harm, given the lack of scientific proof to the contrary. But that principle flies out the window under TTIP rules.
The Organic Consumers Association is urging consumers to petition President Obama and U.S. Trade Representative Michael Froman to release the draft texts of the TTIP and TPP, and encourage full and open debate on the policies contained in both agreements. The petition also asks President Obama to end the Fast Track option, and grant Congress the ability to debate and amend the agreements, before voting on them.
With the world's food supply and consumers' health already endangered by chemical-intensive industrial agriculture and climate change, the U.S. and other governments should be looking for ways to promote sustainable food and agriculture policies, not restrict governments' abilities to do so. Instead, the Obama Administration is subverting the principles of democracy in favor of handing a few transnational corporations unprecedented power to put profits above the health and well being of consumers.
Visit EcoWatch's FOOD page for more related news on this topic.

EcoWatch Daily Newsletter
Two Sherpa descending from Everest Base Camp, Himalayas, Khumbu, Nepal. Joel Addams / Aurora Photos / Getty Images
Climate change is having a grizzly effect on Mount Everest as melting snow and glaciers reveal some of the bodies of climbers who died trying to scale the world's highest peak.
Navajo Generating Station, Arizona. Wolfgang Moroder / Wikimedia / CC BY-SA 3.0
The Navajo Nation have decided to stop pursuing the acquisition of a beleaguered coal-fired power plant in Arizona, locking in the plant to be taken offline and its associated coal mine to close later this year.
A Navajo Nation Council committee voted 11-9 last week to stop pursuing the purchase of the 2,250-megawatt Navajo Generating Station, which with the Kayenta coal mine provides more than 800 jobs to primarily Navajo and Hopi workers as well as tribal royalties.
A coalition of utilities that own the plant said in 2017 it would cease operations due to increased economic pressure, and the plant's future has proved a flash point for national and regional energy policy and raised larger questions on how Native communities will handle ties to fossil fuel industries as the economy changes.
For a deeper dive:
Arizona Republic, Indian Country Today, AP, WOKV, Farmington Daily Times
For more climate change and clean energy news, you can follow Climate Nexus on Twitter and Facebook, and sign up for daily Hot News.
Related Articles Around the Web
Sir David Attenborough opens Woodberry Wetlands on April 30, 2016 in London, United Kingdom. Danny Martindale / WireImage
An extended version of the Fuxing bullet train at the China National Railway Test Center on Oct. 15, 2018 in Beijing, China. VCG / VCG via Getty Images
By Jeff Turrentine
Is it just us?
Other countries don't seem to have a problem getting their high-speed rail systems on track. This superfast, fuel-efficient form of mass transit is wildly popular throughout Asia and the European Union. Japan's sleek Shinkansen line, the busiest high-speed rail system in the world, carries an estimated 420,000 riders every weekday. In China, the new Fuxing Hao bullet train now hurries more than 100 million passengers a year between Beijing and Shanghai at a top speed of 218 miles an hour, allowing its riders to make the trip of 775 miles — roughly the distance from New York City to Chicago — in about four and a half hours. Spain, Germany and France together have more than 4,500 miles of track dedicated to high-speed rail, over which more than 150 million passengers travel annually.
Ocean Heroes Bootcamp
By Coda Christopherson (11) and Lea Eiders (15)
Growing up in a plastic-free home, I was sheltered from the plastic waste crisis. I (Coda) went to a very progressive school that had vegan lunch items, farm animals and ran on solar power. My mom produces zero-waste events and my dad is a sailor, so we're very passionate about the ocean. When I was nine years old, we moved back to Manhattan Beach, California and I started 3rd grade in a public school. This was the first time I really understood that plastic-free living is not the norm; single-use plastics were everywhere, especially in the cafeteria. Once I recognized this problem, I knew I had to make a difference.
A major California avocado producer issued a voluntary recall of the popular fruit over concerns they could be contaminated with Listeria monocytogenes, USA Today reported.
Henry Avocado issued the recall Saturday after a routine government inspection at its California packing facility turned up positive test results for the bacteria on "environmental samples," the company said in a statement. No illnesses have been reported.
Acting Secretary David Bernhardt visited Watson Hopper Inc., a manufacturer of rigs and oil drilling equipment in Hobbs, New Mexico on Feb. 6, 2019.
Tami A. Heilemann / DOI
Oil executives gathered for a conference laughed about their "unprecedented" access to Trump administration officials, according to a recording obtained by Reveal from the Center for Investigative Reporting.
In the recording, taken at a June 2017 meeting of the Independent Petroleum Association of America (IPAA) at a Ritz-Carlton in Southern California, members expressed excitement about one official in particular: David Bernhardt, who had been nominated that April to be deputy secretary at the Department of Interior (DOI). Bernhardt would be confirmed the following month.
"We know him very well, and we have direct access to him, have conversations with him about issues ranging from federal land access to endangered species, to a lot of issues," IPAA political director Dan Naatz said in the recording.