Monsanto's Roundup — Most Popular Weed Killer in U.S. — 'Probably' Causes Cancer, WHO Report Says
Mar. 23, 2015 11:44AM EST
Food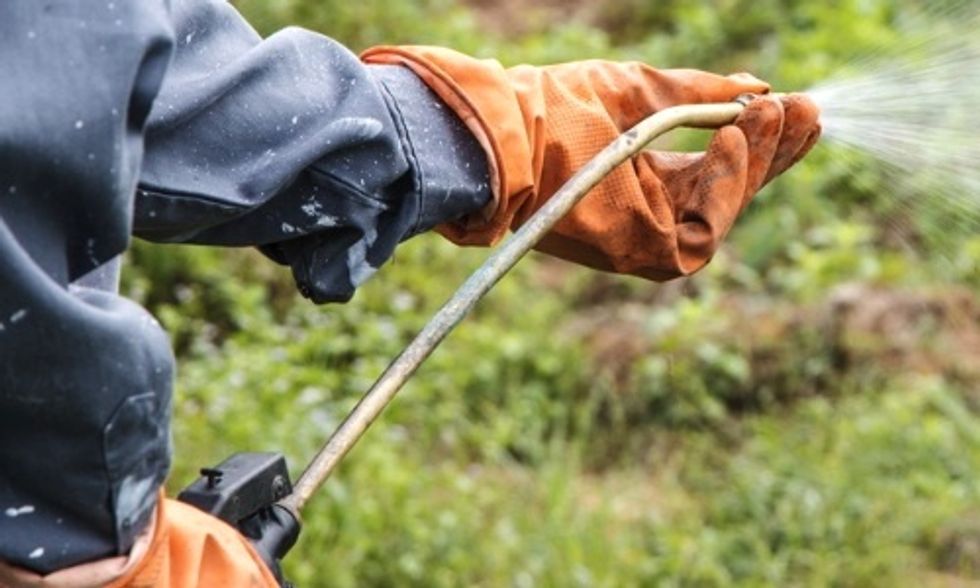 Glyphosate, the toxic active ingredient in the Monsanto's flagship herbicide Roundup, was "classified as probably carcinogenic to humans" according to a new report from the International Agency for Research on Cancer (IARC), the Word Health Organization's France-based cancer research arm.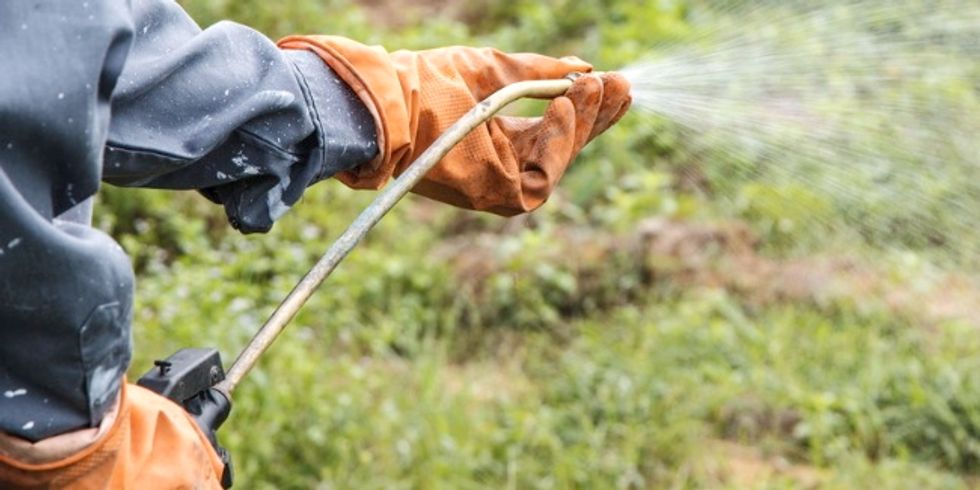 Photo credit: Shutterstock
Roundup is one of the world's most widely used weed killers and the most popular in the U.S. Among farmworkers who use the herbicide, traces of the compound were found in their blood and urine that linked to a slightly increased risk of non-Hodgkin lymphoma, according to the report issued last week. "Case-control studies of occupational exposure in the USA, Canada, and Sweden reported increased risks for non-Hodgkin lymphoma that persisted after adjustment for other pesticides," it said. There is also "convincing evidence" that it can cause cancer in laboratory animals.
Traces of the weed killer can also be found in food, water and in the air after it has been sprayed, according to the WHO report. In fact, according to a different study from the U.S. Geological Survey which focused on Mississippi's highly fertile Delta agricultural region, the herbicide was present in 75 percent of air and rainfall test samples.
The WHO report focuses on industrial use of glyphosate. Home gardeners do not appear to be at risk. "I don't think home use is the issue," Kate Guyton of IARC told the Associated Press. "It's agricultural use that will have the biggest impact. For the moment, it's just something for people to be conscious of."
According to Ken Cook, president and co-founder of Environmental Working Group said, "The widespread adoption of GMO corn and soybeans has led to an explosion in the use of glyphosate—a main ingredient in Monsanto's Roundup and Dow's Enlist Duo. Consumers have the right to know how their food is grown and whether their food dollars are driving up the use of a probable carcinogen."
Monsanto has cried foul following the release of the report. "We don't know how IARC could reach a conclusion that is such a dramatic departure from the conclusion reached by all regulatory agencies around the globe," said Philip Miller, Monsanto's vice-president of global regulatory affairs in a statement.
Monsanto is the world's largest seed company. As Alexis Baden-Mayer of the Organic Consumers Association pointed out, the corporation invented the herbicide glyphosate and brought it to market under the trade name Roundup in 1974, after DDT was banned. The use of Roundup surged in the late 1990s thanks to Monsanto's ingenious marketing strategy of genetically engineering (GE) seeds to grow food crops that could tolerate high doses of Roundup. With the introduction of these new GE seeds, farmers could now easily control weeds on their corn, soy, cotton, canola, sugar beets and alfalfa crops—crops that thrived while the weeds around them were wiped out by Roundup, Baden-Mayer wrote.
Besides cancer, glyphosate has since been linked to a whole slew of health issues including Parkinson's disease and fatal kidney disease. Concerns about glyphosate in foods led to Vermont's historic no-strings-attached bill requiring labeling of GE foods last May, a first for the nation.
The U.S. government considers the herbicide safe for agricultural use, neglecting concerns from organic farmers and other growers as well as the full range of impacts associated with these GMO herbicide-tolerant crops. As Reuters noted in 2013, Monsanto "requested and received approval from the U.S. Environmental Protection Agency for increased tolerance levels for glyphosate." Since the release of the WHO report, the U.S. EPA said it would consider the French agency's evaluation.
YOU MIGHT ALSO LIKE
Is Bill Nye a Hired Gun for Monsanto?
USDA Approves GMO Arctic Apples Despite Opposition
EcoWatch Daily Newsletter