Häagen-Dazs Says No to 'Extreme' Genetic Engineering Techniques
Aug. 27, 2014 10:10AM EST
Food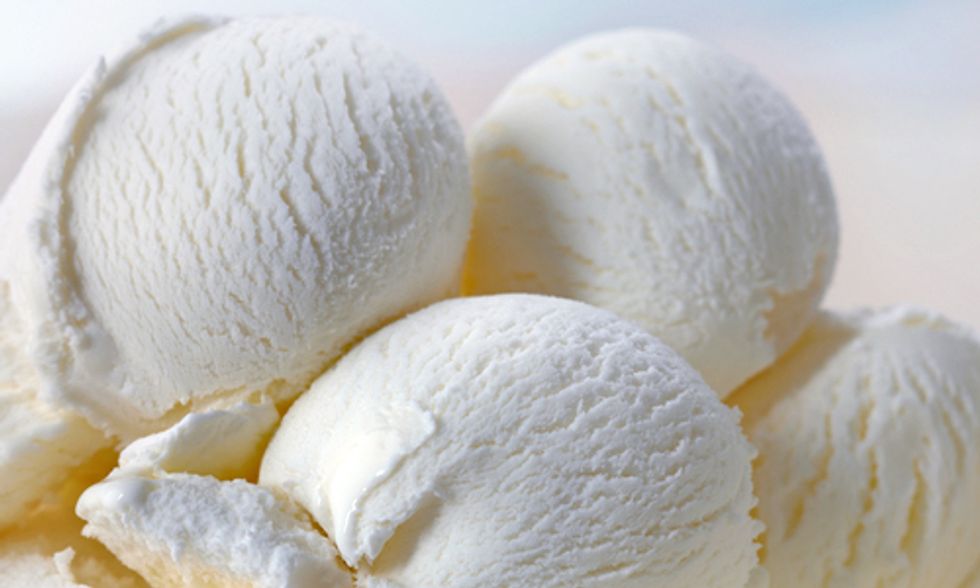 Ice cream lovers who prefer to steer clear of genetically modified organisms (GMO) will be happy to hear that Häagen-Dazs has confirmed it will not use vanilla produced via synthetic biology, a new set of "extreme" genetic engineering techniques.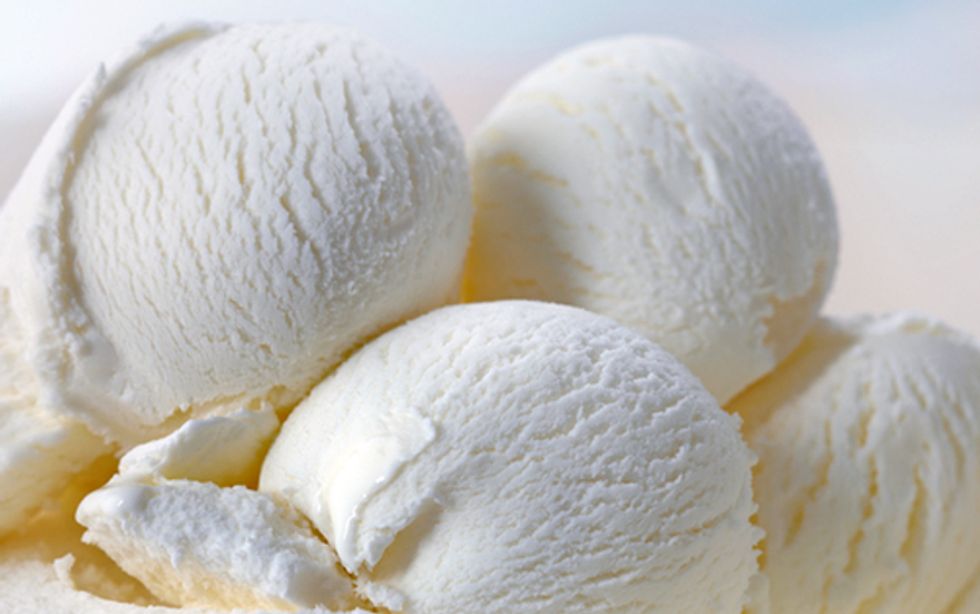 "Häagen-Dazs and other leading ice cream companies are doing the right thing by listening to the growing number of consumers who don't want synbio vanilla and other extreme GMOs in their foods." Photo credit: Shutterstock
Synthetic biology, or synbio, vanilla is designed to replace natural vanillin flavoring from vanilla beans, and is made in labs using artificial DNA and reprogrammed, genetically engineered yeast, according to a Friends of the Earth statement. The companies Evolva and International Flavors and Fragrances plan to sell synbio vanilla flavoring this year, marketing it as "natural."
The leading ice cream company—Nestlé, which produces Häagen-Dazs in Canada and the U.S., and General Mills, which produces Häagen-Dazs outside of North America—has confirmed that it "...will not source vanilla flavor produced through synthetic biology." Other ice cream brands, including Three Twins Ice Cream, Straus Family Creamery and Luna & Larry's Coconut Bliss, have also confirmed their products will not include any vanilla derived from synbio.
"Häagen-Dazs and other leading ice cream companies are doing the right thing by listening to the growing number of consumers who don't want synbio vanilla and other extreme GMOs in their foods," said Dana Perls, food and technology policy campaigner with Friends of the Earth. "Unilever and other companies using and investing in synbio ingredients must follow suit and give consumers what they want: transparency and responsible sourcing of truly natural, sustainable, non-GMO ingredients."
In June, Friends of the Earth and six other organizations—Organic Consumers Association, Food Democracy Now!, Food and Water Watch, ETC Group, Movement Generation and Center for Food Safety—sent a letter to major ice cream companies requesting that they not use synthetic biology vanilla. The advocacy groups are concerned that "synthetic biology ingredients are entering food and consumer products in absence of adequate health and environmental safety assessment, regulations or labeling."
The letter asked Häagen-Dazs to "show its commitment to quality natural vanilla, small-scale natural vanilla farmers and consumer right to know by joining leading companies in their commitment to not purchase vanilla flavoring produced using synthetic biology when it comes to market in 2014."
"It's wonderful that Häagen Dazs has confirmed that it won't use vanilla produced using synthetic biology, since ingredients derived from synthetic biology are not natural," said Michael Hansen, PhD, senior scientist at Consumers Union, the public policy arm of Consumer Reports.
It's likely that the U.S. Food and Drug Administration will allow synthetic biology vanilla and other similarly created food and cosmetic ingredients to enter the market classified as "Generally Regarded As Safe," which, according to Friends of the Earth, is as an outdated process with minimal testing requirements that rely on companies to self-evaluate the safety of their products.
The groups are concerned that with the Food and Drug Administration allowing such products to be marketed as "natural," it will impact small farmers in the Global South—including vanilla, stevia, saffron, coconut, cacao, vetiver and patchouli—that could be displaced by synthetic biology ingredients.
"Without a market for truly natural vanilla, grown and harvested by hand in rainforests in countries such as Madagascar and Mexico, both the vanilla farmers and the forests they preserve may be displaced in favor of industrial-scale plantations for soy, beef and sugar," Perls said.
"To put a natural label on synbio products is a dishonest act which will unleash devastation on small scale farmers who cultivate the real plant, caring for real people and real forests," warns Alejandrino Garcia Castaño, a vanilla farmer from Veracruz, Mexico. "We have fought to maintain our dignity as farmers and producers in a competitive market. We want to continue in a way that will not sacrifice the world's forests, soils, identities and traditions."
YOU MIGHT ALSO LIKE
Millions March Against Monsanto Calling for Boycott of GMOs
California Senator Introduces GMO Food Labeling Bill
Recycling and general waste plastic wheelie bins awaiting collection for disposal in Newport, Rhode Island. Tim Graham / Getty Images
Reduce. Reuse. Recycle. According to The National Museum of American History, this popular slogan, with its iconic three arrows forming a triangle, embodied a national call to action to save the environment in the 1970s. In that same decade, the first Earth Day happened, the EPA was formed and Congress passed the Resource Conservation and Recovery Act, encouraging recycling and conservation of resources, Enviro Inc. reported.
According to Forbes, the Three R's sustainability catch-phrase, and the recycling cause it bolstered, remain synonymous with the U.S. environmental movement itself. There's only one problem: despite being touted as one of the most important personal actions that individuals can take to help the planet, "recycling" – as currently carried out in the U.S. – doesn't work and doesn't help.
Turns out, there is a vast divide between the misleading, popular notion of recycling as a "solution" to the American overconsumption problem and the darker reality of recycling as a failing business model.
Tiffany Duong is an avid ocean advocate. She holds degrees from UCLA and the University of Pennsylvania Carey Law School and is an Al Gore Climate Reality Leader and student member of The Explorer's Club.
She spent years as a renewable energy lawyer in L.A. before moving to the Amazon to conduct conservation fieldwork (and revamp her life). She eventually landed in the Florida Keys as a scientific scuba diver and field reporter and writes about the oceans, climate, and the environment from her slice of paradise. Follow her on Twitter/Instagram @lilicedt.
EcoWatch Daily Newsletter
The coal-fired Huaneng Power Plant in Huai 'an City, Jiangsu Province, China on Sept. 13, 2020. Costfoto / Barcroft Media via Getty Images
Overall energy demand is expected to rise 4.6 percent this year compared to 2020 and 0.5 percent compared to 2019, according to the IEA's Global Energy Review 2021. Demand for fossil fuels is expected to jump to such an extent that emissions will rise by nearly five percent in 2021. This will reverse 80 percent of the emissions decline reported in 2020, to end emissions just 1.2 percent below 2019 emissions levels. Because the lockdown saw the biggest drop in energy demand since World War II, the projected increase in carbon dioxide emissions will still be the second-highest on record, BBC News pointed out.
"This is a dire warning that the economic recovery from the COVID crisis is currently anything but sustainable for our climate," IEA Executive Director Fatih Birol said in a statement reported by AFP.
Birol said much of that increase was being driven by the resurgence of coal use. In fact, coal demand is expected to increase by 60 percent more than all forms of renewable energy, according to the report. Overall coal demand is expected to increase by 4.5 percent in 2021. More than 80 percent of that growth is in Asia, and more than 50 percent is in China. While coal use is expected to increase in the U.S. and Europe as well, it will remain far below pre-pandemic levels. Still, global coal use is expected to rise to nearly its 2014 peak, BBC News reported.
Natural gas demand is also expected to rise by 3.2 percent in 2021, to put it more than one percent above 2019 levels, according to the report.
There are, however, two bright spots in the report from a climate perspective. The first is that oil demand, while up 6.2 percent from 2020, is still expected to remain around 3 percent below 2019 levels. This is because oil use for ground transportation is not expected to recover until the end of 2021, and oil use for air travel is expected to remain at 20 percent below 2019 levels by December of 2021.
"A full return to pre-crisis oil demand levels would have pushed up CO2 emissions a further 1.5%, putting them well above 2019 levels," the report authors wrote.
The second bright spot is that renewable energy demand is set to rise in all sectors in 2021. In power, where its rise is the greatest, it is set to increase by more than eight percent. This is "the largest year-on-year growth on record in absolute terms," the report authors wrote.
Renewable energy will provide 30 percent of electricity overall, BBC News reported, which is the highest percentage since the industrial revolution. The problem is that the increase in renewables is running parallel to an increase in fossil fuels in some places. China, for example, is also expected to account for almost half of the rise in renewable electricity.
"As we have seen at the country-level in the past 15 years, the countries that succeed to cut their emissions are those where renewable energy replaces fossil energy," energy expert and University of East Anglia professor Corinne Le Quéré told BBC News. "What seems to be happening now is that we have a massive deployment of renewable energy, which is good for tackling climate change, but this is occurring alongside massive investments in coal and gas. Stimulus spending post-Covid-19 worldwide is still largely funding activities that lock us into high CO2 emissions for decades."
To address this issue, Birol called on the world leaders gathering for U.S. President Joe Biden's climate summit Thursday and Friday to pledge additional action before November's UN Climate Change Conference, according to AFP.
"Unless governments around the world move rapidly to start cutting emissions, we are likely to face an even worse situation in 2022," said Birol.
From Your Site Articles
Related Articles Around the Web
A grizzly bear killed an outdoor guide in a rare attack near Yellowstone Park. William Campbell / Corbis / Getty Images
Representative Alexandria Ocasio-Cortez (D-NY) re-introduces the Green New Deal in Washington, D.C. on April 20, 2021. Mandel Ngan / AFP / Getty Images
By Brett Wilkins
In the latest of a flurry of proposed Green New Deal legislation, Reps. Cori Bush and Alexandria Ocasio-Cortez on Monday introduced the Green New Deal for Cities Act of 2021, a $1 trillion plan to "tackle the environmental injustices that are making us and our children sick, costing us our homes, and destroying our planet."
Offshore oil and gas drillers have left more than 18,000 miles of pipelines at the bottom of the Gulf of Mexico. Drew Angerer / Getty Images
Offshore oil and gas drillers have discarded and abandoned more than 18,000 miles of pipelines on the floor of the Gulf of Mexico since the 1960s, a report from the Government Accountability Office says.
The industry has essentially recovered none of the pipelines laid in the Gulf in the last six decades; the abandoned infrastructure accounts for more than 97% of all of the decommissioned pipelines in the Gulf.
The pipelines pose a threat to the habitat around them, as maritime commerce and hurricanes and erosion can move sections of pipeline.
The Bureau of Safety and Environmental Enforcement does not conduct undersea inspections even though surface monitoring is "not always reliable for detecting ruptures," according to the GAO.
For a deeper dive:
For more climate change and clean energy news, you can follow Climate Nexus on Twitter and Facebook, sign up for daily Hot News, and visit their news site, Nexus Media News.