This website uses cookies to ensure you get the best experience while browsing it. By clicking 'Got It' you're accepting these terms.
Häagen-Dazs Says No to 'Extreme' Genetic Engineering Techniques
Aug. 27, 2014 09:10AM EST
Food
Ice cream lovers who prefer to steer clear of genetically modified organisms (GMO) will be happy to hear that Häagen-Dazs has confirmed it will not use vanilla produced via synthetic biology, a new set of "extreme" genetic engineering techniques.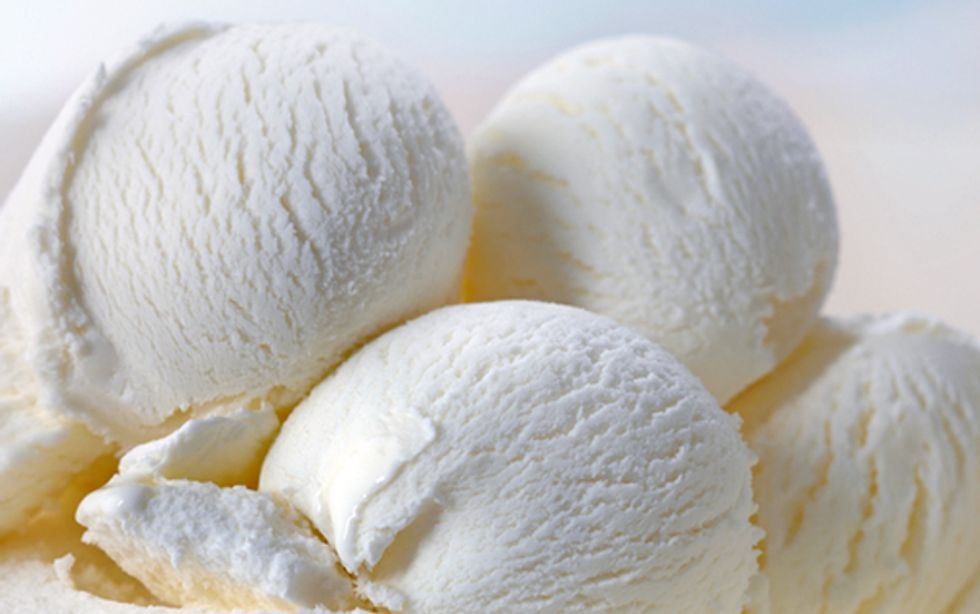 "Häagen-Dazs and other leading ice cream companies are doing the right thing by listening to the growing number of consumers who don't want synbio vanilla and other extreme GMOs in their foods." Photo credit: Shutterstock
Synthetic biology, or synbio, vanilla is designed to replace natural vanillin flavoring from vanilla beans, and is made in labs using artificial DNA and reprogrammed, genetically engineered yeast, according to a Friends of the Earth statement. The companies Evolva and International Flavors and Fragrances plan to sell synbio vanilla flavoring this year, marketing it as "natural."
The leading ice cream company—Nestlé, which produces Häagen-Dazs in Canada and the U.S., and General Mills, which produces Häagen-Dazs outside of North America—has confirmed that it "...will not source vanilla flavor produced through synthetic biology." Other ice cream brands, including Three Twins Ice Cream, Straus Family Creamery and Luna & Larry's Coconut Bliss, have also confirmed their products will not include any vanilla derived from synbio.
"Häagen-Dazs and other leading ice cream companies are doing the right thing by listening to the growing number of consumers who don't want synbio vanilla and other extreme GMOs in their foods," said Dana Perls, food and technology policy campaigner with Friends of the Earth. "Unilever and other companies using and investing in synbio ingredients must follow suit and give consumers what they want: transparency and responsible sourcing of truly natural, sustainable, non-GMO ingredients."
In June, Friends of the Earth and six other organizations—Organic Consumers Association, Food Democracy Now!, Food and Water Watch, ETC Group, Movement Generation and Center for Food Safety—sent a letter to major ice cream companies requesting that they not use synthetic biology vanilla. The advocacy groups are concerned that "synthetic biology ingredients are entering food and consumer products in absence of adequate health and environmental safety assessment, regulations or labeling."
The letter asked Häagen-Dazs to "show its commitment to quality natural vanilla, small-scale natural vanilla farmers and consumer right to know by joining leading companies in their commitment to not purchase vanilla flavoring produced using synthetic biology when it comes to market in 2014."
"It's wonderful that Häagen Dazs has confirmed that it won't use vanilla produced using synthetic biology, since ingredients derived from synthetic biology are not natural," said Michael Hansen, PhD, senior scientist at Consumers Union, the public policy arm of Consumer Reports.
It's likely that the U.S. Food and Drug Administration will allow synthetic biology vanilla and other similarly created food and cosmetic ingredients to enter the market classified as "Generally Regarded As Safe," which, according to Friends of the Earth, is as an outdated process with minimal testing requirements that rely on companies to self-evaluate the safety of their products.
The groups are concerned that with the Food and Drug Administration allowing such products to be marketed as "natural," it will impact small farmers in the Global South—including vanilla, stevia, saffron, coconut, cacao, vetiver and patchouli—that could be displaced by synthetic biology ingredients.
"Without a market for truly natural vanilla, grown and harvested by hand in rainforests in countries such as Madagascar and Mexico, both the vanilla farmers and the forests they preserve may be displaced in favor of industrial-scale plantations for soy, beef and sugar," Perls said.
"To put a natural label on synbio products is a dishonest act which will unleash devastation on small scale farmers who cultivate the real plant, caring for real people and real forests," warns Alejandrino Garcia Castaño, a vanilla farmer from Veracruz, Mexico. "We have fought to maintain our dignity as farmers and producers in a competitive market. We want to continue in a way that will not sacrifice the world's forests, soils, identities and traditions."
YOU MIGHT ALSO LIKE
Millions March Against Monsanto Calling for Boycott of GMOs
California Senator Introduces GMO Food Labeling Bill
EcoWatch Daily Newsletter
Investing in grid infrastructure would enable utilities to incorporate modern technology, making the grid more resilient and flexible. STRATMAN2 / FLICKR
By Elliott Negin
The Royal Swedish Academy of Sciences' recent decision to award the 2019 Nobel Prize in Chemistry to scientists who developed rechargeable lithium-ion batteries reminded the world just how transformative they have been. Without them, we wouldn't have smartphones or electric cars. But it's their potential to store electricity generated by the sun and the wind at their peak that promises to be even more revolutionary, reducing our dependence on fossil fuels and protecting the planet from the worst consequences of climate change.
Two Javan rhinos deep in the forests of Ujung Kulon National Park, the species' last habitat on Earth. Sugeng Hendratno / WWF
The global population of the critically endangered Javan rhinoceros has increased to 72 after four new calves were spotted in the past several months.
A tiger looks out from its cage at a new resort and zoo in the eastern Lao town of Tha Bak on Dec. 5, 2018. Karl Ammann believes the "zoo" is really a front for selling tigers. Terrence McCoy / The Washington Post / Getty Images
Are tigers extinct in Laos?
That's the conclusion of a detailed new study that found no evidence wild tigers still exist in the country.
A group of scientists is warning that livestock production must not expand after 2030 for the world to stave off ecological disaster.
The largest wetland in Africa is in the South Sudan. George Steinmetz / Corbis Documentary / Getty Images Plus
Methane emissions are a far more powerful greenhouse gas than carbon dioxide – about 28 times more powerful. And they have been rising steadily since 2007. Now, a new study has pinpointed the African tropics as a hot spot responsible for one-third of the global methane surge, as Newsweek reported.