This website uses cookies to ensure you get the best experience while browsing it. By clicking 'Got It' you're accepting these terms.
There will soon be an app that allows users to buy surplus food that would otherwise become food waste for a discounted price from restaurants and grocery stores.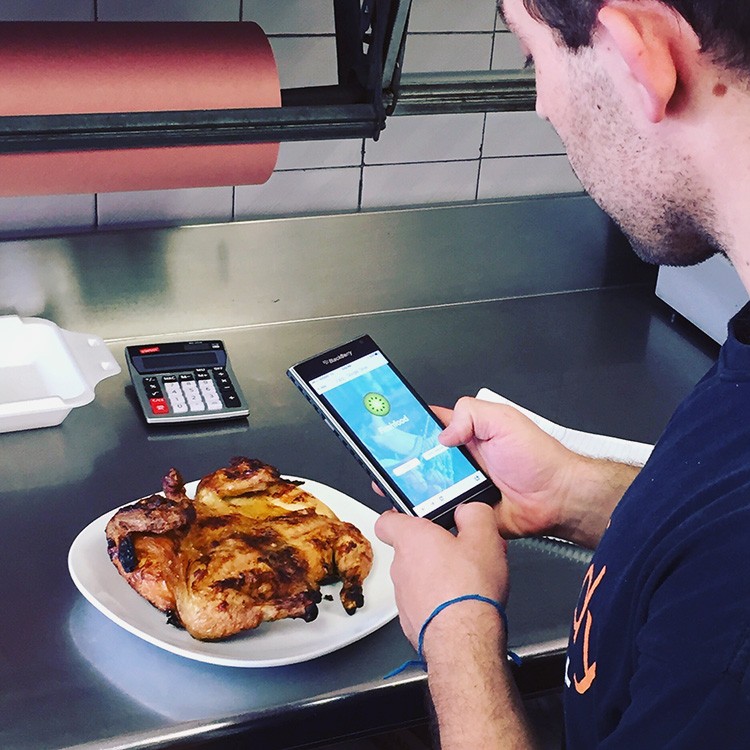 Photo credit: Flashfood via Facebook
Every year in Canada, roughly $31 billion worth of food is wasted. Flashfood, a Toronto-based app start-up founded by Josh Domingues, hopes to lower that number. App users will be able to purchase high-quality food at severely discounted prices.
"Our goal is to end hunger," Domingues told Motherboard blog. "I know it sounds crazy, but by utilizing the sharing economy and creating a sustainable company, I believe we can expand our service to the point where we can help those less fortunate."
Restaurants and grocery stores will post a photo of food that is close to its best-before date with a description and a discounted price of at least 60 percent off. That percent is required by the app, TreeHugger reported, but Domingues' target discount is 75 percent.
Flashfood users will be able to select specific stores or types of food and will receive notifications whenever a new offer is posted, Motherboard said. Customers will pay by credit card via the app and be given a confirmation code to show the retailer.
"If food waste were a country, it would be the third-largest producer of greenhouse gas, behind China and the States," Domingues told Toronto Now. "It's upsetting. It's heartbreaking."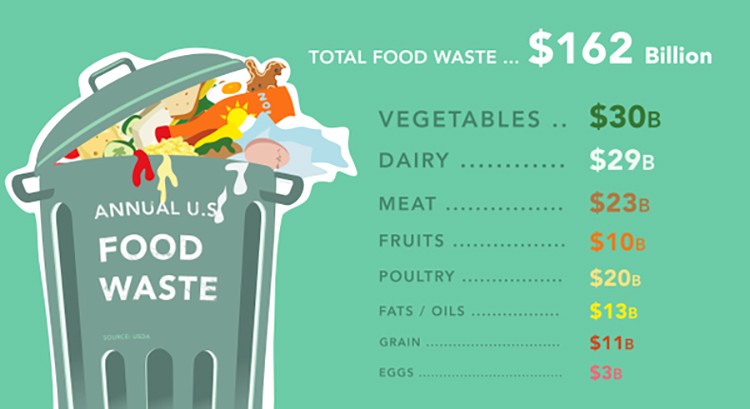 Roughly one third of food produced globally for human consumption is lost or wasted, according to the UN Food and Agriculture Organization. An amount equivalent to approximately 1.3 billion tonnes. Lost and wasted food amounts to roughly $680 billion and $310 billion in industrialized and developing countries, respectively.
Reducing the amount of food wasted could save nearly $130 billion a year and reduce the stress placed on the planet from food production.
"The difficulty is often in knowing where to start and how to make the biggest economic and environmental savings," Dr. Richard Swannell, director of sustainable food systems at Waste & Resources Action Programme, said.
The program's 2015 study, Strategies to Achieve Economic and Environmental Gains by Reducing Food Waste, "produced international guidance on how to achieve that through implementing effective food waste prevention strategies that can be used across the world," Swannell added.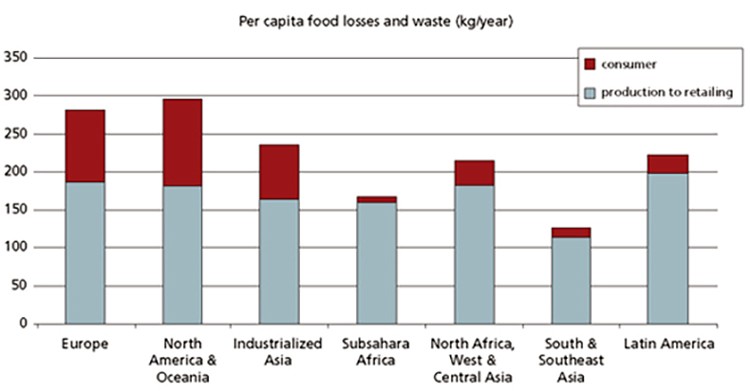 Photo credit: UN Food and Agriculture Organization
Domingues agreed.
"The biggest issue with food waste is logistics," he said. "If a food company wants to donate its food, there are costs of transportation and preservation issues."
Flashfood will alleviate that with 75 percent of the consumer's payment going to the retailer and 25 percent to Flashfood. There are no sign up costs for the retailer and Flashfood will even provide stores with iPads to take pictures of the food available for sale, Motherboard reported.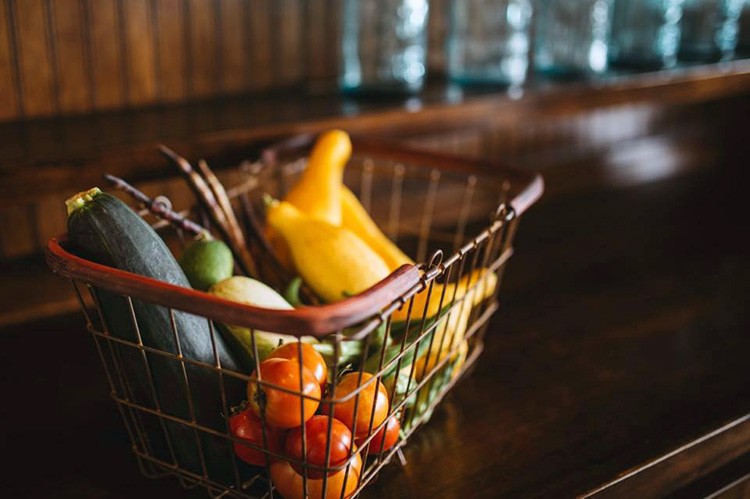 Photo credit: Flashfood via Facebook
Fifteen Canadian restaurants have already signed up for Flashfood. Domingues also worked out a deal with a major grocery chain, according to TreeHugger.
Flashfood is set to launch Aug. 1 in Toronto, hopefully spreading the service to the rest of Canada by 2017.
YOU MIGHT ALSO LIKE:
DARK Act Compromise Could Preempt Vermont's GMO Label Law
2.6 Million Dead Bees Delivered to EPA Headquarters
Interactive Map Shows How 6,500 Factory Farms Put North Carolinians at Risk
China's Plan to Cut Meat Consumption by 50% Cheered by Arnold Schwarzenegger, James Cameron
Boyan Slat's ambitious plan to rid the world's oceans of plastic has taken another step towards reality with its first prototype to be tested at sea. The Ocean Cleanup Foundation, founded by the 21-year-old Slat, has deployed a 100-meter clean-up boom today in the North Sea in The Netherlands.
In a deal that Elon Musk has dubbed a "no brainer," Tesla Motors has made an offer to acquire solar installation company SolarCity in a stock deal worth a reported $2.8 billion.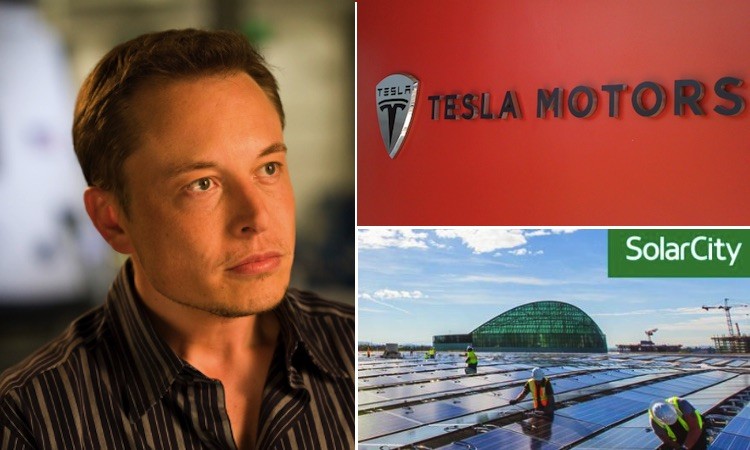 The electric car company made the announcement Tuesday and explained the offer in a blog post:
Tesla's mission has always been tied to sustainability. We seek to accelerate the world's transition to sustainable transportation by offering increasingly affordable electric vehicles. And in March 2015, we launched Tesla Energy, which through the Powerwall and Powerpack allow homeowners, business owners and utilities to benefit from renewable energy storage.
It's now time to complete the picture. Tesla customers can drive clean cars and they can use our battery packs to help consume energy more efficiently, but they still need access to the most sustainable energy source that's available: the sun.
"The world does not look for another car company, the world looks for sustainable energy companies," Musk told reporters in a conference call on Tuesday.
The prolific entrepreneur is the chairman of SolarCity, which was founded and is operated by his cousins, Lyndon Rive and Peter Rive. Musk is the largest individual shareholder of both companies, with 21.3 percent of Tesla and 22 percent of SolarCity, according to estimates.
SolarCity is the top residential solar installer in the country. Its customers pay for the panels with a monthly fee that's typically less than what they would pay to the power company. A marriage between the two companies would seamlessly tie SolarCity's panels with Tesla's Powerwall batteries. Having a solar-plus-storage system installed by a single company would allow an easier transition to customers to unhook themselves from a carbonized grid.
This morning, in a conference call to reporters and shareholders, Musk further discussed the rationale behind the offer. He said that the idea of consolidating Tesla and SolarCity "has been floated over the years" and it would be "extremely unwieldy" to operate as two companies.
In its blog post, Tesla listed off a number of "significant benefits to our shareholders, customers and employees" if the deal is completed:
We would be the world's only vertically integrated energy company offering end-to-end clean energy products to our customers. This would start with the car that you drive and the energy that you use to charge it, and would extend to how everything else in your home or business is powered. With your Model S, Model X, or Model 3, your solar panel system, and your Powerwall all in place, you would be able to deploy and consume energy in the most efficient and sustainable way possible, lowering your costs and minimizing your dependence on fossil fuels and the grid.
We would be able to expand our addressable market further than either company could do separately. Because of the shared ideals of the companies and our customers, those who are interested in buying Tesla vehicles or Powerwalls are naturally interested in going solar, and the reverse is true as well. When brought together by the high foot traffic that is drawn to Tesla's stores, everyone should benefit.
We would be able to maximize and build on the core competencies of each company. Tesla's experience in design, engineering, and manufacturing should help continue to advance solar panel technology, including by making solar panels add to the look of your home. Similarly, SolarCity's wide network of sales and distribution channels and expertise in offering customer-friendly financing products would significantly benefit Tesla and its customers.
We would be able to provide the best possible installation service for all of our clean energy products. SolarCity is the best at installing solar panel systems, and that expertise translates seamlessly to the installation of Powerwalls and charging systems for Tesla vehicles.
Culturally, this is a great fit. Both companies are driven by a mission of sustainability, innovation, and overcoming any challenges that stand in the way of progress.
"This is what the world needs ... this is Earth's solution," Musk said of the merger this morning. Musk has long been a champion solar energy and highly critical of fossil fuels and the fossil fuel industry.
"We have to look back on gas engine cars like we look back on steam engines," as well as power from fossil fuels, Musk added.
The fact that Musk has the biggest slice of both companies leaves Musk in a bit of an awkward situation, media reports have noted. Electrek explained that the offer to SolarCity "will be contingent on a vote from the shareholders and Musk will abstain from voting his shares due to his vested interest in the deal."
Analysts and investors do not appear happy with the plan. Reuters reported that Tesla's stock price spiraled more than 13 percent to $189.99 following the announcement yesterday. At the same time however, shares of SolarCity soared about 18 percent to $25.02.
Electrek also observed that shareholders are "calling the deal a 'bailout' of SolarCity, especially after Musk bought another $10 million worth of shares last year—before the stock fell 60 percent in 2016."
SolarCity is also in an ongoing battle against regulators and utilities in states that are unfriendly to rooftop solar, aka the "solar wars" in Nevada over net metering, which allows homeowners to offset the cost of their panels by selling any electricity they don't use back to the grid. Nevada's NV Energy has been fighting these policies tooth and nail.
Musk, however, shot down the idea of a "bailout" of SolarCity, calling it a "false description."
YOU MIGHT ALSO LIKE
Get Solar Easier, Faster and Cheaper With Groundbreaking NYC Solar Map
Solar Impulse 2 Takes Off for Historic Odyssey Across the Atlantic
World's First 24/7 Solar Power Plant Powers 75,000 Homes
Sysco Corp, the world's largest foodservice distributor, will be the first company of its kind to commit to sourcing 100 percent cage-free eggs in its entire supply chain in the U.S. by 2026.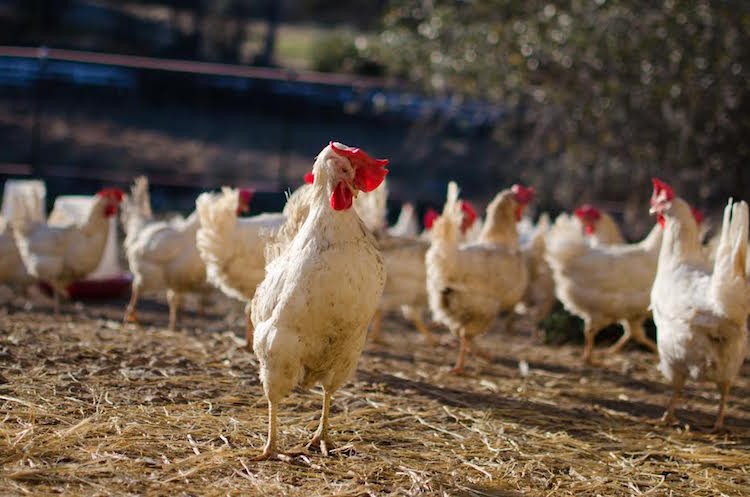 Food distributor Sysco Corp is the latest major company to switch to cage-free eggs. Photo credit: Stephanie Frankle at Animal Place
The company, which clocked $48.7 billion in sales last year—about $10 billion more than McDonald's—supplies food to restaurants, healthcare and educational facilities, hotels and inns and hospitality businesses nationwide, with approximately 425,000 customers to its name. It operates from 194 locations throughout the U.S., Bahamas, Canada, Ireland and Northern Ireland.
Sysco's commitment to cage-free eggs comes after strategic conversations with The Humane League, which approached the company about the policy. The international animal protection nonprofit pointed out that although Sysco previously has an animal welfare policy and a commitment to eliminate gestation crates for sows, the company had not yet addressed the cages used in its egg supply chain. Following conversations, The Humane League and Sysco negotiated a 10-year timeline that allows the company to accommodate their massive supply chain.
Sysco's clients go through innumerable amounts of eggs, making its latest commitment a huge blow to the inhumane practice of confining egg-laying hens in cages in the U.S.
"What this means is that distributors are going cage-fee," David Coman-Hidy, executive director for The Humane League, told EcoWatch. "It's going to impact the entire country."
Significantly, this also impacts Sysco's restaurants and other clients that have not made the decision to go cage-free, Coman-Hidy pointed out, making it "one more nail in the coffin for battery cages."
Although the label "cage-free" has its problems, the food industry's overall shift to cage-free eggs is a big step for animal welfare. The vast majority of eggs that we see in the U.S.—such as standard supermarket varieties and, yes, the ones that Sysco has been distributing—come from hens confined in battery cages. These hens cannot spread their wings, they cannot walk around or express other normal hen behaviors. They may never see the light of day.
So why pressure companies to switch to cage-free and not, say, "pasture-raised" or other more humane alternatives?
"We're focused on what could reduce the most suffering," Coman-Hidy said. For now, it appears that cage-free is the most feasible and realistic switch for giant multibillion dollar companies.
Sysco said that the transition to a 100 percent cage-free egg supply chain by 2026 will require significant collaboration amongst industry participants, including its suppliers, to specifically address food affordability and environmental concerns. The company said it is committed to working through the supply chain to achieve a sustainable solution for both egg producers and its customers.
The Humane League has previously influenced a number of major companies across several industries, including Walmart, The Walt Disney Company, Kroger, Target, Aldi, Denny's, Nestle, General Mills, Costco, PepsiCo, Grupo Bimbo, Unilever, Carnival Cruises and Starwood Hotels to convert exclusively to cage-free eggs.
Notably, the organization is also responsible for United Egg Producer's recent commitment of eliminating the practice of male chick culling in the U.S. The decision will prevent the suffering of 260 million chicks and 960,000 hens each year.
The Humane League is hoping to eliminate the use of battery cages around the world and is pressuring global companies to end the practice, Coman-Hidy said.
YOU MIGHT ALSO LIKE
Cub of Beloved Grizzly Killed by Car as FWS Plans to Delist Yellowstone Bear
Buzz Kill: How the Pesticide Industry Blocks Bee Protections Nationwide
6 Million Tropical Fish Imported Into U.S. Each Year Are Exposed to Cyanide Poisoning
Apple is seeking to sell a whole different product. No, not cars—yet. Try renewable energy. The iPhone maker has created an energy subsidiary in Delaware called Apple Energy LLC to sell surplus electricity generated by its various renewable energy projects.
Documents seen by PV Tech show that Apple has applied to the U.S. Federal Energy Regulatory Commission (FERC) to sell excess power from solar panels on top of its Cupertino, California headquarters as well as energy generated by its solar farms, hydroelectric plants and biogas facilities across the country.
This is big news. Most corporations usually sell surplus energy to power companies, but the tech titan is basically creating a green energy pipeline to consumers.
"If Apple's application is approved, it will be able to sell electricity directly to its customers—eliminating the need for utility power," PV Tech observed.
In the FERC filing, Apple has requested to sell energy at market rates rather than wholesale since it's not an major energy company and cannot influence electricity prices, PV Tech noted.
"Applicant seeks the same blanket authorization and waivers of the commission's rules and filing requirements previously granted to other entities authorized to transact at market-based rates," Apple's tariff states.
The Apple blog 9to5Mac suspects that Apple's FERC filing is following in the footsteps of Green Mountain Power, which also sells renewable energy to homeowners. Another guess is that Apple's potential new energy company could help fuel Apple's long-rumored electric car project.
Apple has requested the tariff be granted within 60 days of its June 6 filing, so we'll have to wait until then to see if it takes off.
In recent years, Apple has worked hard to shrink its global carbon footprint, and CEO Tim Cook is known for being a green leader.
"Climate change is one of the great challenges of our time, and the time for action is now," Cook said. "The transition to a new green economy requires innovation, ambition and purpose."
The company 
boasts
 that all its
data centers
and most of its stores and corporate offices are now powered by green, renewable energy. Apple has plans for 
521 megawatts of solar projects
 globally, as well as other investments in hydroelectric, biogas and geothermal power, which generates enough power to cover 93 percent of its worldwide energy usage. The company wants to eventually operate with 100 percent renewable energy.
YOU MIGHT ALSO LIKE
World's First Large-Scale Carbon-Neutral Brewery Now in Operation
Solar Added More New Capacity Than Coal, Natural Gas and Nuclear Combined
Solar War Continues in North Carolina: Nonprofit vs. Duke Energy
Does Ground-Breaking India-U.S. Announcement Put Clean Energy in the Catbird Seat?