General Mills Pulls GMOs From Original Cheerios
Jan. 08, 2014 10:08AM EST
GMO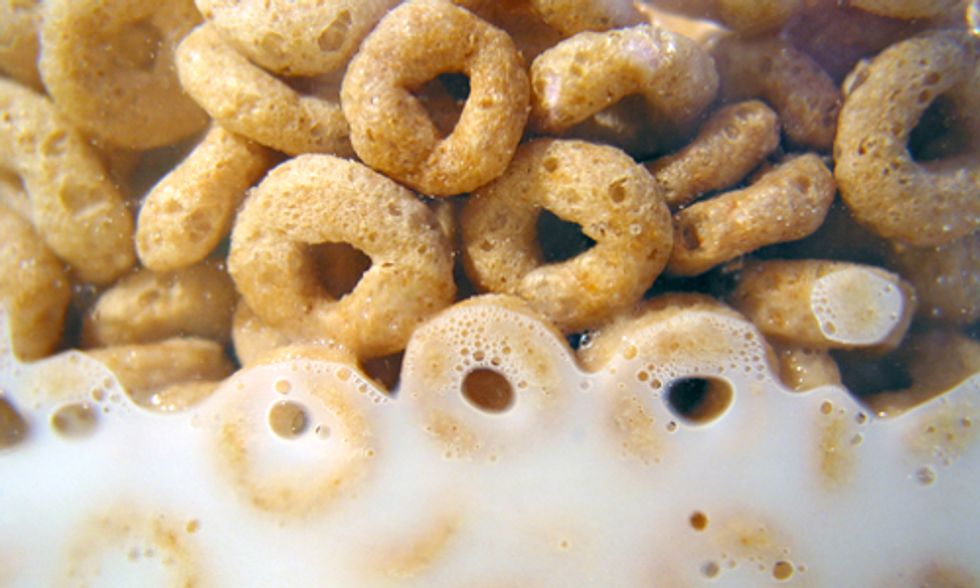 A new year meant a new formula for a classic cereal. For most of 2013, conscientious consumers led by Green America's GMO Inside campaign kept pressure on General Mills to remove genetically modified ingredients from its iconic brand, Cheerios. And it worked—the company announced the change on Jan. 2.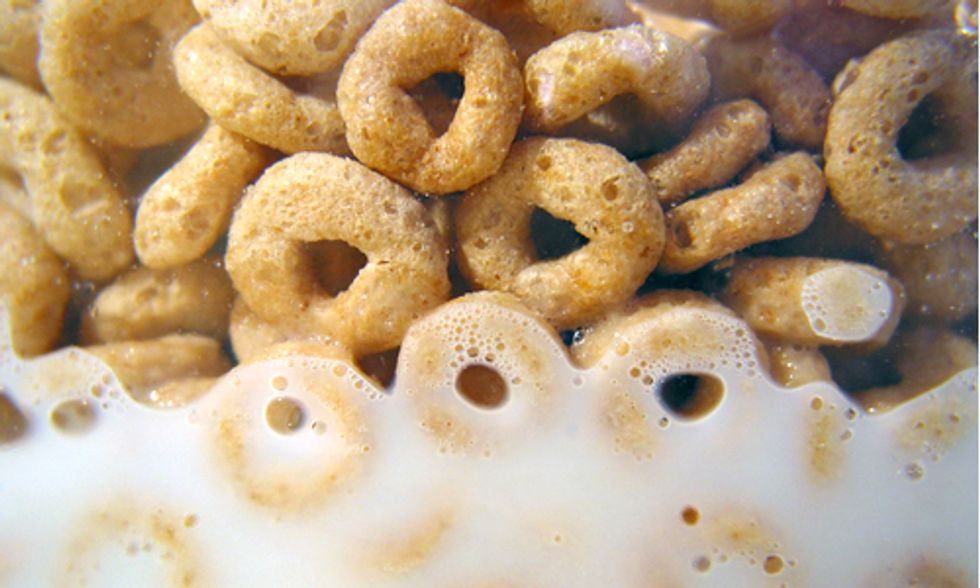 Photo courtesy of Shutterstock
General Mills—which contributed $1.1 million against California's Prop 37, a ballot measure that would have required GMOs to be labeled across the state (and gave just under $600,000 via the Grocery Manufacturers Association to fight Washington State's similar ballot measure) did not acknowledge feeling any pressure brought by the campaign directly, but rather stated they expected that "consumers will embrace it."
Cheerios Goes GMO-Free: The Details
Only "classic" Cheerios are making the change, not the brand's other flavors, of which there are a surprisingly high number.
As the company points out, the primary ingredient in Cheerios are oats, and "there are no GMO oats;" the new formula will include non-GM cornstarch only, and non-GM pure cane sugar, rather than GM sugar beets.
New Cheerios have been in production for a few weeks, but it's unclear when they'll appear on store shelves.
In spite of the change, General Mills is standing by its longtime assertion that GMOs are safe, and continues to stand against state-level labeling initiatives, voicing support instead for a "national solution" on the labeling issue. To date, in spite of dozens of GMO labeling initiatives around the country, only one has been passed, in Connecticut, and that one won't be enacted until other states—including at least one neighboring state—follow suit.
Christian Science Monitor quoted food historian Ken Albala's prediction that "an avalanche" of other companies will follow General Mills' strategy, but don't expect a domino effect a la Starbucks Coffee Company's 2006 move to rid their supply chain of dairy produced with rBGH. Hardcore food policy followers will recall that Monsanto had sued independent producers in several states for labeling products as rBGH-free, but in the end, consumer campaigns convinced companies to stop selling dairy produced with the artificial hormone.
"The way to sell any food product is to have several different versions. That's probably where we're going to be in a few years," Mr. Albala says. "This is a specialty market."
Visit EcoWatch's GMO page for more related news on this topic.

EcoWatch Daily Newsletter
Recent Stories from EcoWatch