This website uses cookies to ensure you get the best experience while browsing it. By clicking 'Got It' you're accepting these terms.
Fukushima Radiation: Is it Safe to Eat the Fish?
Oct. 09, 2013 12:31PM EST
Food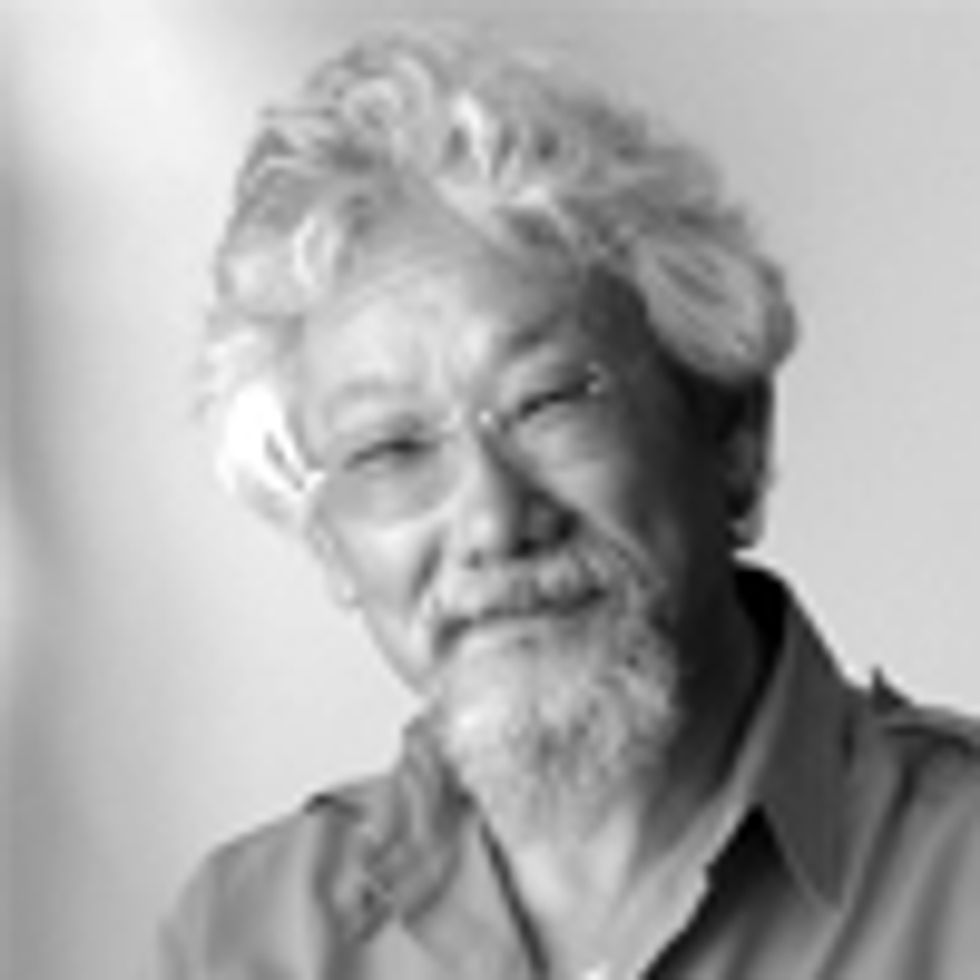 Following Japan's devastating 2011 earthquake and tsunami, fear spread about risks of leaked radiation from the Fukushima Daiichi nuclear power plant—for the health of those living in or near Fukushima or involved in cleanup efforts, and for the planet and the potential impacts on our complex marine food web.
Shunichi Tanaka, head of Japan's Nuclear Regulation Authority, told reporters radioactive water has likely been leaking into the Pacific Ocean since the disaster hit. It's the largest single contribution of radionuclides to the marine environment ever observed, according to one report. With 300 tons of contaminated water pouring into the sea every day, Japan's government finally acknowledged the urgency of the situation in September.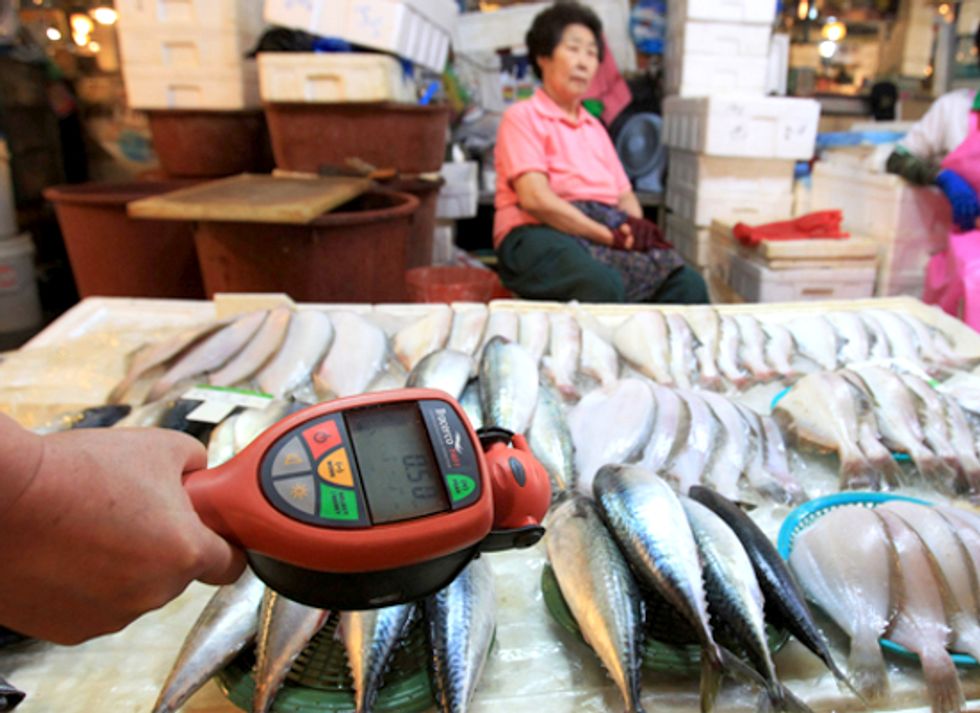 Social media is now abuzz with people swearing off fish from the Pacific Ocean. Given the lack of information around containment efforts, some may find this reasonable. But preliminary research shows fish caught off Canada's Pacific Coast are safe to eat.
It will take about three years from the time of the incident for the radiation plume to reach the West Coast, which would be early next year. Recent testing of migratory fish, including tissue samples collected from Pacific bluefin tuna caught off the California coast, assessed radiation levels and potential effects on marine food webs far away from Japan. Trace amounts of radioisotopes from the Fukushima plant were found, although the best available science puts them at levels below those naturally occurring in the environment around us. Natural, or background radiation, is found in many sources, including food items, medical treatments and air travel.
The most comprehensive health assessment, by the World Health Organization (WHO), concludes radioactive particles that make their way to North America's waters will have a limited effect on human health, with concentrations predicted to be below WHO safety levels.
More reports are in the works. The UN agency charged with assessing global levels and consequences of ionizing radiation will present its findings to the UN General Assembly this month. This is where we may find answers about the amount of radioactive material released, how it was dispersed and any repercussions for the environment and food sources.
The ocean is vast and dynamic with many complexities we don't fully understand. It appears two currents off Japan's coast—the Kuroshio Current and Kurushio Extension—diluted radioactive material to below WHO safety levels within the first four months of the disaster. Eddies and giant whirlpools, some tens of kilometers wide, continue the dilution and will direct radioactive particles to coastal areas for at least two decades.
Fish from the water near the crippled plant are not faring so well. High levels of cesium-134, a radioactive isotope that decays rapidly, were found in fish samples there. Radiation levels in the sea around Japan have been holding steady and not falling as expected, further demonstrating that radiation leakage is not under control. At least 42 fish species from the immediate area are considered unsafe for consumption, and fisheries there remain closed.
New concerns continue to arise. While the initial leak contained cesium isotopes, water flowing into the ocean from the plant now appears to be higher in strontium-90, a radioactive substance that is absorbed differently. While cesium tends to go in and out of the body quickly, strontium heads for the bones.
A huge accumulation of radioactive water at the plant must be dealt with immediately. Determining the full effects of years of exposure to lower levels of radioactive contamination leaking into the ocean will take time and require continued monitoring and assessment. While Health Canada monitors radionuclide levels in food sold in Canada, and one of its studies incorporates samples from Vancouver, we need to remain vigilant and demand timely monitoring results.
Any amount of leaked radiation is harmful to the planet and the health of all species, including humans. A major release of radioactivity, such as that from Fukushima, is a huge concern, with unknowns remaining around long-term health risks such as cancers.
That doesn't mean it's unsafe to eat all fish caught on the Pacific West Coast. I'm taking a precautionary approach: fish will stay part of my diet, as long as they're caught locally and sustainably, and will remain so until new research gives me pause to reconsider.
Visit EcoWatch's NUCLEAR and FOOD pages for more related news on this topic.
——–

EcoWatch Daily Newsletter
Aerial shot top view Garbage trucks unload garbage to a recycle in the vicinity of the city of Bangkok, Thailand. bugto / Moment / Getty Images
German researchers have identified a strain of bacterium that not only breaks down toxic plastic, but also uses it as food to fuel the process, according to The Guardian.
The Environmental Protection Agency (EPA) issued a policy memo yesterday that is an expansive relaxation of legally mandated regulations on polluting industries, saying that industries may have trouble adhering to the regulations while they are short-staffed during the coronavirus global pandemic, according to the AP.
Hurricane Dorian was one of the 2019 Atlantic hurricane season's most devastating storms. NASA
2019 marked the fourth year in a row that the Atlantic hurricane season saw above-average activity, and it doesn't look like 2020 will provide any relief.
The deep, open ocean may seem like an inhospitable environment, but many species like human-sized Humboldt squids are well-adapted to the harsh conditions. 1,500 feet below the ocean's surface, these voracious predators could be having complex conversations by glowing and changing patterns on their skin that researchers are just beginning to decipher.
A worker distributes disinfection wipes at a farmers market at Richard Tucker Park in New York City on March 21, 2020. Lev Radin / Pacific Press / LightRocket via Getty Images
Not many restaurants will be able to survive coronavirus, and this is a personal, social and national tragedy.
I'm worried about farmers markets too.