This website uses cookies to ensure you get the best experience while browsing it. By clicking 'Got It' you're accepting these terms.
Europe GMO Debate Not Over: EU Votes to Allow GMO Imports Despite Opposition
Oct. 13, 2015 10:48AM EST
Food
Despite a majority of the European Union officially saying "no" to growing genetically modified crops (GMOs) within their territories, the latest move from the European Parliament's environment committee (Environment MEP) will likely leave the door open for the controversial products to continue entering the EU through imports.
On Tuesday, the Environment MEPs approved by 47 votes to 3 (and 5 abstentions) to reject the European Commission's proposal to give each member of the EU's 28-member bloc the power to ban the imports and sales of imported GMOs if they wish. The bill was similar to to the "opt out" law passed in March that allowed individual countries to abstain from growing crops already approved by the EU.
A plenary vote will take place on Oct. 28, but according to EU Observer, another rejection is expected.
The committee has effectively signaled to the commission to withdraw their plan.
Even though you won't see a lot of GMO-food products in the EU, "more than 60 GM crops are approved for import into the bloc," according to Reuters. A substantial portion of the EU's animal feed are genetically modified crops from North and South America.
"Around 30 million tons of grain are imported per year from third countries, including 13 million tons of soybeans, 22 million tons of soymeal, 2.5 million tons of maize, 2 million tons of oilseed rape and 0.1 million tons of cotton," says EuropaBio, a lobby group that represents the GM industry.
Reuters reported that the group has welcomed the vote and also wants the commission to withdraw the planned legislation.
According to a press release from the Environment MEP, members argued that the commission's proposal would be "unworkable" and "lead to the reintroduction of border controls between pro and anti-GMO countries."
"A clear majority in the committee does not want to jeopardize the internal market. For us, the existing legislation should remain in place, and member states should shoulder their responsibilities and take a decision together at EU level, instead of introducing national bans," Environment Committee chair Giovanni La Via said in a statement.
"This proposal conflicts with the principles of 'better regulation' and transparency which the new European Commission has taken on board. After we spent so many years getting rid of internal barriers, this proposal could fragment the internal market and lead to a return to border inspections, which we all worked hard to get rid of at the time," he added.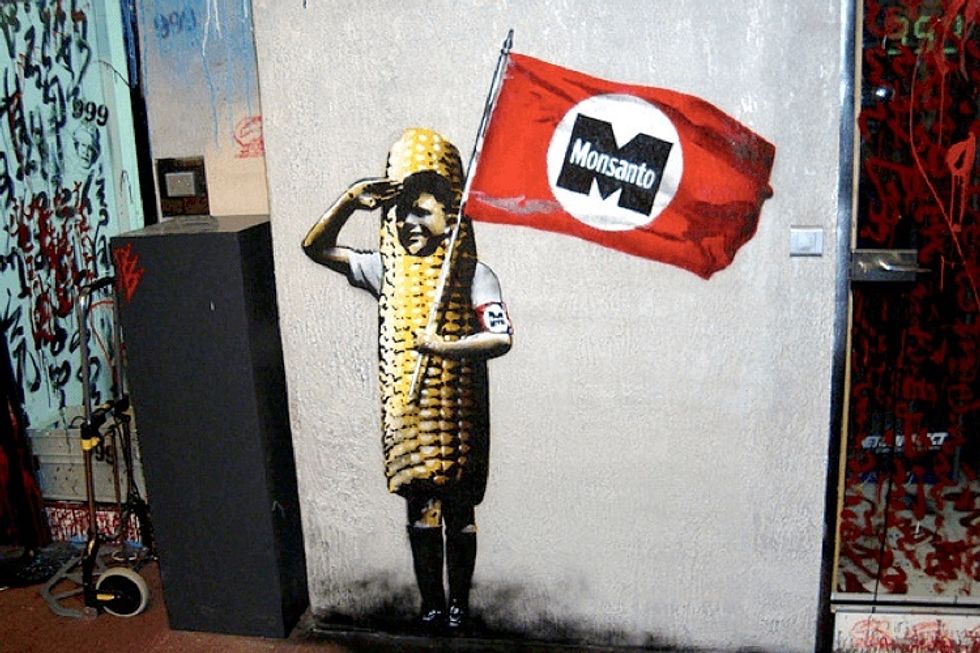 Other officials from Europe have lamented the move, saying the vote sends the EU "back to the drawing board" on GMOs.
"MEPs have today voted to send the commission back to the drawing board with its proposal to revise the EU system for authorizing genetically-modified food and feed," said Bart Staes, a Green MEP for Groen in Belgium, in a statement. "We would urge the commission to heed the result of today's vote and come forward with a new proposal that properly addresses the major flaws with the EU authorization process. So far, the commission has sought to blackmail MEPs by saying it will not make another proposal but the Parliament must stay strong and ensure the commission respects this democratic vote."
"There is definitely a need to reform the EU's GMO authorization process: we cannot persist with the current situation by which authorizations proceed in spite of flawed risk assessments and the consistent opposition of a majority of EU governments and, importantly, a clear majority of EU citizens," he added.
Although the EU has strict laws about GMOs (all 28 nations require GMO labeling), the contentious topic has divided the region. Some areas strongly are against GMOs (i.e. France, Germany) while others are more welcoming (i.e. Portugal, Spain).
This stark divide was recently reflected on Oct. 3, when the deadline to notify the European Commission to "opt out" of the growing GMO-crops within all or part of their territories passed. A total of 19 EU countries decided to ban the cultivation of GMOs, even if they are already authorized to be grown within the union.
The 19 countries are: Austria, Belgium for the Wallonia region, Britain for Scotland, Wales and Northern Ireland, Bulgaria, Croatia, Cyprus, Denmark, France, Germany, Greece, Hungary, Italy, Latvia, Lithuania, Luxembourg, Malta, the Netherlands, Poland and Slovenia.
These EU members were targeting Monsanto's GMO maize, the only GMO crop approved for cultivation in the EU.
But with this latest move from the EU lawmakers, looks like the debate over GMOs in Europe is not over.
YOU MIGHT ALSO LIKE
2.6 Billion Pounds of Monsanto's Glyphosate Sprayed on U.S. Farmland in Past Two Decades
Monsanto Fights Back Against Cancer Lawsuits as Company Eliminates 12% of Workforce
This Pennsylvania Community Is Determined to Ban GMOs and Pesticides
EcoWatch Daily Newsletter
With well over a billion cars worldwide, electric vehicles are still only a small percentage. An economist from the University of Michigan Energy Institute says that is likely to change. Maskot / Getty Images
In 2018, there were about 5 million electric cars on the road globally. It sounds like a large number, but with well over a billion cars worldwide, electric vehicles are still only a small percentage.
Nestlé is accelerating its efforts to bring functional, safe and environmentally friendly packaging solutions to the market and to address the global challenge of plastic packaging waste.
Nestlé
/ Flickr /
CC BY-NC-ND 2.0
Nestlé, the world's largest food company, said it will invest up to $2 billion to address the plastic waste crisis that it is largely responsible for.
Determining the effects of media on people's lives requires knowledge of what people are actually seeing and doing on those screens. Vertigo3d / iStock / Getty Images Plus
Indigenous people of various ethnic groups protest calling for demarcation of lands during the closing of the 'Red January - Indigenous Blood', in Paulista Avenue, in São Paulo, Brazil, Jan. 31, 2019. Cris Faga / NurPhoto / Getty Images
By Raphael Tsavkko Garcia
Rarely has something so precious fallen into such unsafe hands. Since Jair Bolsonaro took the Brazilian presidency in 2019, the Amazon, which makes up 10 percent of our planet's biodiversity and absorbs an estimated 5 percent of global carbon emissions, has been hit with a record number of fires and unprecedented deforestation.
Microsoft's main campus in Redmond, Washington on May 12, 2017. GLENN CHAPMAN / AFP via Getty Images
Microsoft announced ambitious new plans to become carbon negative by 2030 and then go one step further and remove by 2050 all the carbon it has emitted since the company was founded in 1975, according to a company press release.