This website uses cookies to ensure you get the best experience while browsing it. By clicking 'Got It' you're accepting these terms.
Erin Brockovich: The Biotech Industry is Jeopardizing Our Health
Dec. 05, 2015 08:24AM EST
The new movie Consumed tackles the controversial world of genetically modified organisms (GMOs) in unprecedented fashion, offering insight into their risks. Its message could not be more timely in the wake of the recent news that the Food and Drug Administration (FDA) has approved the first genetically engineered salmon for human consumption. The fish, like all genetically engineered ingredients in this country, will not be labeled, leaving American consumers in the dark. Like many food and environmental safety activists around the world, I'm outraged.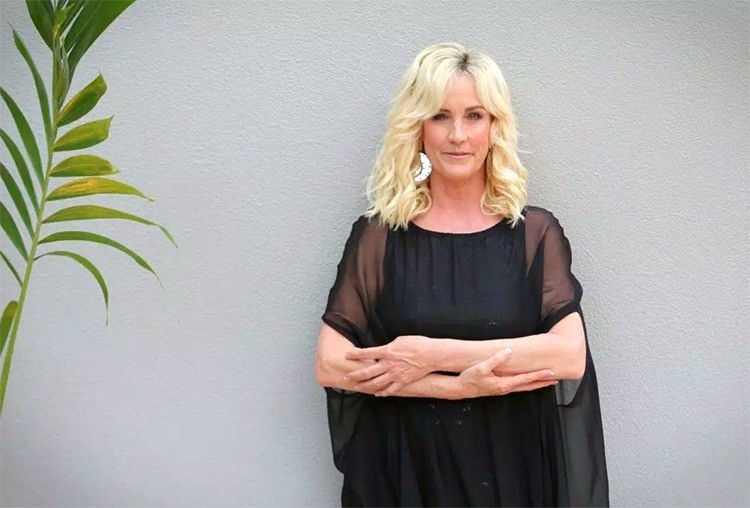 American legal clerk and environmental activist, Erin Brockovich poses during a photo shoot at the Stamford Hotel in Brisbane, Australia, on Feb. 17, 2015. Photo credit: Jamie Hanson—Newspix / Getty Images
The biotech industry and the FDA have hijacked not only our basic rights as consumers, but also our fundamental human rights in the face of corporate monopolization of our food supply. They are jeopardizing our health and the environment more than ever before. When will the government agencies put in place to protect us stop servicing the bottom line of corporations?
The Center for Food Safety, a nonprofit environmental advocacy organization, has announced that it is going to sue the FDA over this unethical decision, citing opposition from more than 40 members of Congress, more than 300 environmental, consumer, health and animal welfare organizations, salmon and fishing groups and associations, food companies, chefs and restaurants and about 2 million people who filed public comments, the most the FDA has ever received on a decision.
In detailed comments submitted to the FDA, Michael Hansen, senior scientist at Consumers Union, argues the FDA review process was based on "sloppy science" and the genetically engineered salmon could pose many risks. "Because FDA's assessment is inadequate, we are particularly concerned that this salmon may pose an increased risk of severe, even life-threatening allergic reactions to sensitive individuals," he writes.
Hansen also notes that "this analysis does not conform to FDA standard for assessment of a New Animal Drug." That's right, the genetically engineered salmon is being regulated as an "animal drug"—not a food, an "animal drug." Here lies the inherent hypocrisy plaguing our regulatory agencies. The FDA does not label genetically engineered foods, including the newly approved salmon, because they have deemed them "substantially equivalent" to their non-genetically engineered counterparts. In essence, they are not different enough to be labeled. Yet they are so different that they are the first organisms in history to be patented. The logic is confounding.
The FDA, whose mission is "protecting and promoting your health," has failed consumers by approving the commercialization of genetically engineered salmon. Not only has it used inadequate science, but it has also turned its backs on the majority of Americans who believe they have a fundamental right to know what is in their food. A 2013 New York Times poll found that 93 percent of Americans want GMOs to be labeled. More than 60 countries label GMOs and in some cases even ban them, but the U.S. still does not.
To my dismay, genetically modified seeds have not undergone any long-term safety testing by the FDA on animals or humans and the scientific community remains divided on their safety. I'm shocked by those who think that to question GMOs is "anti-science." This gross mischaracterization must be put into question if we are to ensure food democracy.
Some of the most respected scientific bodies in the world including Codex Alimentarius (jointly run by the World Health Organization and the Food and Agricultural organization of the U.N.), The American Medical Association, The British Medical Association and the American Public Health Association, have stated that, through pre-market safety assessments, more research needs to be done on GMOs before we can truthfully determine their safety.
In addition, since genetically modified crops are married to the chemicals sprayed on them, their consumption poses an overwhelming array of potential risks. According to a 2012 study published in Environmental Sciences Europe, GMO herbicide-tolerant crops have led to a 527 million pound increase in herbicide use in the U.S. between 1996 and 2011. The World Health Organization recently concluded that glyphosate, the main ingredient in the most-used herbicide on GMOs, is "probably carcinogenic to humans." One study found glyphosate in 60 percent to 100 percent of the rain water in some agricultural areas. More than 3,200 elementary schools are within 1,000 feet of genetically modified corn or soybean fields—what will be the effects of these toxic chemicals on children?
With the FDA's approval of the first genetically engineered animal now a reality, we have set a dangerous precedent for what is to come. As citizens, we must demand our voices to be heard at this crucial moment in our nation's history. Tell your congressional representatives to stand up for your rights, spread the message on social media and help spark a larger conversation about the food we are eating in this country.
Erin Brockovich is a consumer advocate.
YOU MIGHT ALSO LIKE
Mark Ruffalo: 'Monsanto Chief is Horrible'
90% of American Moms Want Labels on GMO Food
Solar Powered 'Farm from a Box': Everything You Need to Run an Off-Grid Farm
PeopleImages / E+ / Getty Images
By Daniel Ross
Hurricane Florence, which battered the U.S. East Coast last September, left a trail of ruin and destruction estimated to cost between $17 billion and $22 billion. Some of the damage was all too visible—smashed homes and livelihoods. But other damage was less so, like the long-term environmental impacts in North Carolina from hog waste that spilled out over large open-air lagoons saturated in the rains.
Hog waste can contain potentially dangerous pathogens, pharmaceuticals and chemicals. According to the state's Department of Environmental Quality, as of early October nearly 100 such lagoons were damaged, breached or were very close to being so, the effluent from which can seep into waterways and drinking water supplies.
This picture taken on May 21, 2018 shows discarded climbing equipment and rubbish scattered around Camp 4 of Mount Everest. Decades of commercial mountaineering have turned Mount Everest into the world's highest rubbish dump as an increasing number of big-spending climbers pay little attention to the ugly footprint they leave behind. DOMA SHERPA / AFP / Getty Images
China has closed its Everest base camp to tourists because of a buildup of trash on the world's tallest mountain.
Researchers tested the eggs of Arctic northern fulmers like these in Nunavut, Canada.
Fiona Paton / Flickr
By Madison Dapcevich
Plastics have been recorded in every corner of the world, from the remote icy waters of Antarctica to the bellies of deep-sea fishes. Now, preliminary findings presented at this year's American Association for the Advancement of Science (AAAS) annual meeting in Washington, DC suggest that bird eggs from the high Arctic—one of the most remote wildernesses on the planet—show evidence of contamination from chemicals used in plastics.

A small Australian rat that lived on a 12 acre island in the Great Barrier Reef has become the first mammal to go extinct primarily because of human-caused climate change, the Australian Government confirmed Monday.
The Bramble Cay melomys was first declared extinct after a 2014 search on Bramble Cay, its native island in the Torres Strait, between Queensland, Australia and Papua New Guinea, according to a 2016 report by the University of Queensland and the Queensland government.