This website uses cookies to ensure you get the best experience while browsing it. By clicking 'Got It' you're accepting these terms.
Drifting Icebergs Cause Rapid Decline in Antarctica's Biodiversity
Jun. 23, 2014 12:49PM EST
A once-rich habitat in the Antarctic has become an impoverished zone as icebergs—increasingly breaking free from the surrounding sea ice because of global warming—scour the shallow-water rocks and boulders on which a diversity of creatures cling to life.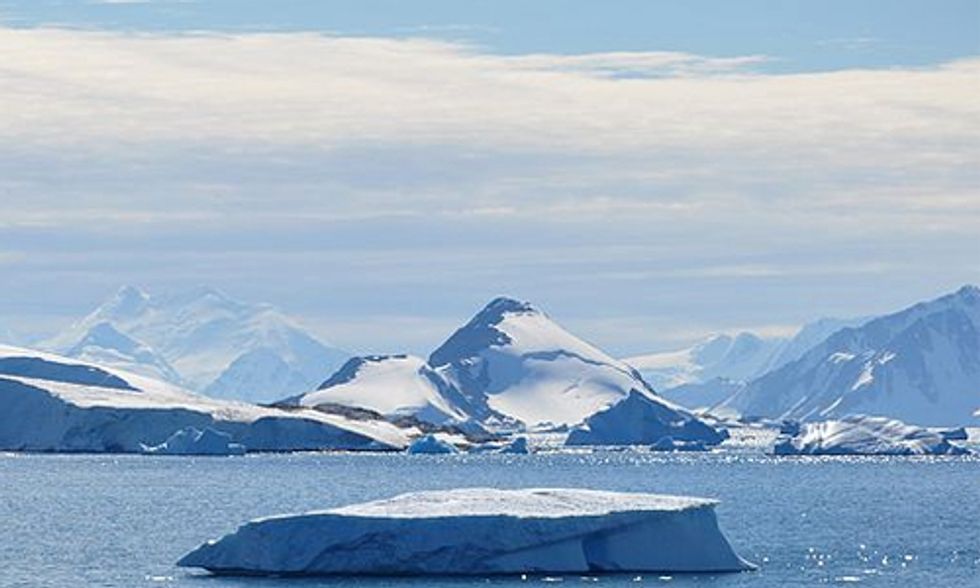 Photo credit: Vincent van Zeijst via Wikimedia Commons
A report in the journal Current Biology says that researchers who carried out a survey dive in 2013 at Lagoon Island, off the West Antarctic Peninsula, discovered that "no live mega or macro-fauna can be found, the first time this has been observed there, despite being regularly visited by scientific divers since 1997".
Dr. David Barnes, of the British Antarctic Survey, and colleagues report that boulders on the seabed near the Rothera research station had once been richly encrusted with creatures that competed for living space. Now such rocks might only support a single species.
Early Warning System
"The Antarctic Peninsula can be considered an early warning system, like a canary in a coal mine," Barnes said. "Physical changes there are among the most extreme and the biology considered quite sensitive, so it was always likely to be a good place to observe impacts of climate change."
"But impacts elsewhere are likely to be not too far behind. A lot of the planet depends on the near shore environment, not least for food. What happens there to make it less stable is important."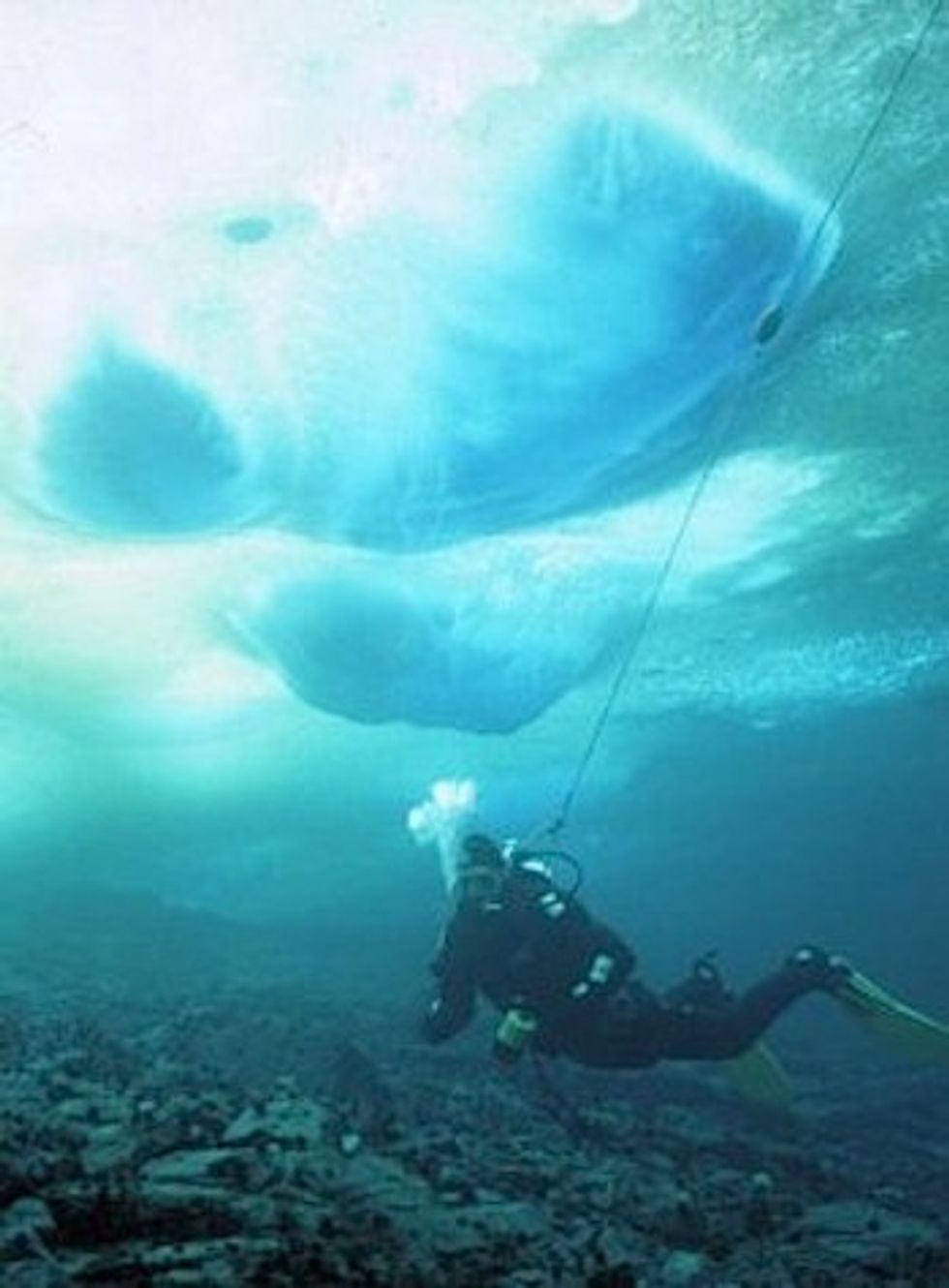 Climate change has already begun to affect Antarctica in different ways. Researchers last year found that as icebergs broke free, the surviving ice shelf had begun to melt from underneath. The effect of the drifting icebergs was mixed: at depth in the fjords of the Peninsula, for instance, the species variety seemed to have got richer, according to one set of observations.
But no such effect was observed in the ocean shallows that are being scraped and scoured by drifting icebergs. The researchers say that although no species has disappeared entirely from the region, the numbers are so low as to be negligible.
In 2013, most of the observations seemed to involve just one opportunistic or pioneer species, a suspension feeder called Fenstrulina rugula. What had once been a rich habitat had become one of the simplest seabed systems to be found anywhere.
Ecological Roles
"Reduction of complex systems into very simple ones, where many (formerly important) species become too rare to maintain meaningful ecological roles, is a common reaction to anthropogenic disturbance such as overfishing, pollution, introductions of non-indigenous species and habitat destruction," the report's authors say.
"Across West Antarctica, the levels of these disturbances are among the lowest globally, apart from greenhouse contributions to climate change."
The scientists conclude: "We expect the deeper seabed to become richer in benthic colonisation with more ice shelf collapses and fast ice losses, but hard surfaces in the shallows are likely to become deserts dominated by rapidly-colonising pioneers and responsive scavengers."
EcoWatch Daily Newsletter
Pexels
By Tim Lydon
Climate-related disasters are on the rise, and carbon emissions are soaring. Parents today face the unprecedented challenge of raising children somehow prepared for a planetary emergency that may last their lifetimes. Few guidebooks are on the shelves for this one, yet, but experts do have advice. And in a bit of happy news, it includes strategies already widely recognized as good for kids.
Pexels
Be it Nina Simone and James Brown for civil rights, Joni Mitchell and Marvin Gaye for the environment, or Jackson Browne and Buffalo Springfield for nuclear disarmament, musicians have long helped push social movements into the limelight.
Yulia Lisitsa / iStock / Getty Images Plus
Collagen is the most abundant protein in your body.
It is the major component of connective tissues that make up several body parts, including tendons, ligaments, skin, and muscles.
Greenpeace activists unfurl banners after building a wood and card 'oil pipeline' outside the Canadian High Commission, Canada House, to protest against the Trudeau government's plans to build an oil pipeline in British Colombia on April 18, 2018 in London. Chris J Ratcliffe / Getty Images
By Jessica Corbett
In an open letter to Canadian Prime Minister Justin Trudeau and Deputy Prime Minister Chrystia Freeland, 42 Nobel laureates implored the federal government to "act with the moral clarity required" to tackle the global climate crisis and stop Teck Resources' proposed Frontier tar sands mine.
Mapping Urban Heat through Portland State University /
video
Concrete and asphalt absorb the sun's energy. So when a heat wave strikes, city neighborhoods with few trees and lots of black pavement can get hotter than other areas — a lot hotter.