Costco and Red Lobster Say No to GMO Salmon
Nov. 25, 2015 10:21AM EST
Food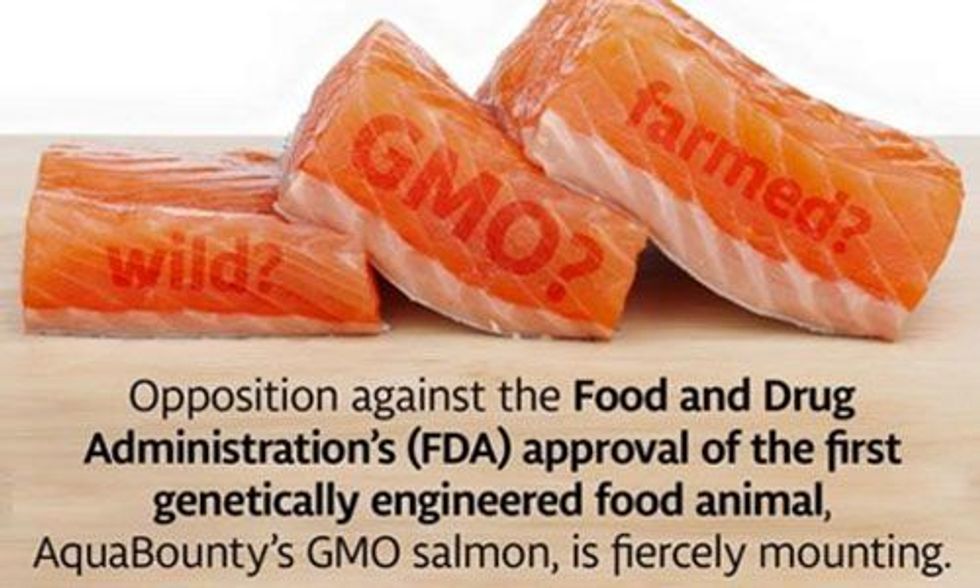 The U.S. Food and Drug Administration's (FDA) controversial approval of AquaBounty's genetically modified (GMO) salmon has garnered further backlash from national grocery stores and restaurant chains.
Costco, the second largest retailer in the world with 487 stores and one of the largest retailers of salmon and seafood in the U.S., has made a firm commitment not to sell GMO salmon.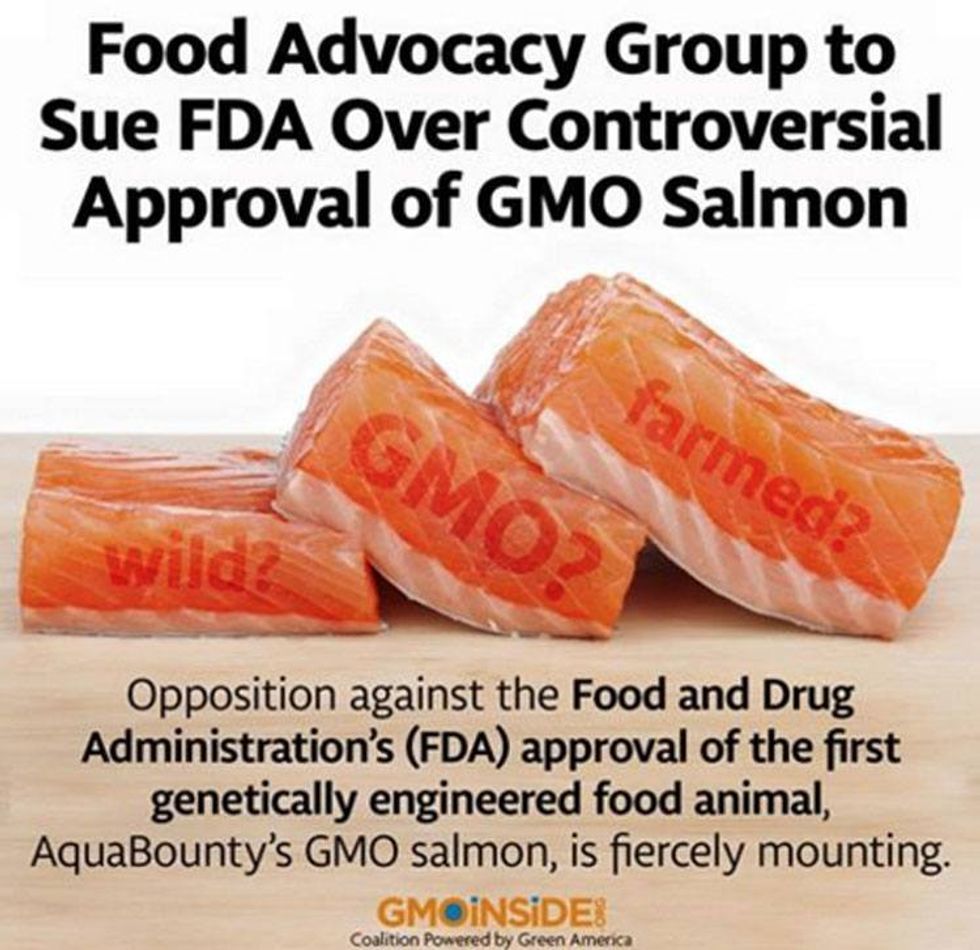 "Although the FDA has approved the sale of GM salmon, Costco has not sold and does not intend to sell GM salmon at this time," the company said in a statement.
Costco's move to reject GMO salmon comes after vehement opposition from anti-GMO activists.
According to a statement from Friends of the Earth, Walmart and Publix are among the last remaining large retail grocers in the U.S. that have not yet rejected GMO salmon.
"The market is rejecting GMO salmon. Stores won't sell it and people don't want to eat it," said Friends of the Earth Campaigner Dana Perls. "Now other retailers like Walmart and restaurants need to follow suit, and we need mandatory GMO labeling so that consumers know how to avoid GMO salmon."
More than 60 grocery store chains representing more than 9,000 stores across the U.S. have made commitments to not sell GMO salmon, including Safeway, Kroger, Target, Trader Joe's, Whole Foods, Aldi and many others.
The nation's largest seafood restaurant is also denying GMO salmon. Red Lobster, with 705 North American locations and more than 40 internationally, told the Dallas Morning News that it would not sell GMO salmon last Friday.
Incidentally, consumers might not even know they're eating GMO salmon. AquaBounty's salmon, which is genetically altered to grow to market size in half the time of conventional salmon, will not require a GMO label under FDA guidelines.
It's unclear if we'll will ever see labels for genetically altered food, period—not just salmon. Currently, the hotly contested Safe and Accurate Food Labeling Act—dubbed by opponents as the Denying Americans the Right to Know Act or DARK Act—languishes in the Senate.
The act, H.R. 1599, which passed the House of Representatives in July, bans states from issuing mandatory labeling laws for foods containing GMOs. The bill gives the FDA the authority to establish national standards and regulations for GMO food. The Department of Agriculture would be granted full discretion over the law's implementation.
The Senate is back! The #DARKAct bill now heads to Senate for consideration. http://t.co/EZLAwQmdTG #StoptheDARKAct http://t.co/CFGS4k7HXo

— Center 4 Food Safety (@Center 4 Food Safety)1441988173.0
Pompeo says his bill is intended to protect GMO foods from state-specific bans, such as Vermont's. Its GMO labeling law will go into effect in July 2016 unless it is preempted by a federal ban.
The Environmental Working Group claims that "anti-labeling lobbyists and legislators are racing to jam a bill through Congress in time to stop Vermont from protecting its citizens' right to know which foods contain GMOs."
Indeed, as EcoWatch reported last month, powerful food industry organizations have spent millions on litigation and extensive lobbying to block state labeling mandates.
The Hill reported that the Grocery Manufacturers Association is working with Sen. Debbie Stabenow (D-Mich.) and the Senate Agriculture Committee on legislation.
Stabenow said she hopes to have GMO labeling legislation passed by the Senate before the end of the year.
Food advocacy group GMO Free USA alleges that Stabenow is working to include a provision in the bill for a QR code on products to inform consumers about the presence of GMOs.
"No on-the-package labeling but a QR code that requires a smartphone," the group notes in a Facebook post.
Proponents of the QR code argue that it would provide consumers with information on the product without signaling there is anything wrong with it, The Hill reported.
Critics counter that the QR code prohibits consumers without a smartphone and the appropriate app from knowing whether there are GMOs in the product.
YOU MIGHT ALSO LIKE
Monsanto's Roundup: The Whole Toxic Enchilada
Food Advocacy Group to Sue FDA Over Controversial Approval of GMO Salmon
Christie Brinkley Slams Monsanto and GMOs, Says 'We're Guinea Pigs'
EcoWatch Daily Newsletter
Recent Stories from EcoWatch