Can Electric Cars Power Buildings? One Automaker Says Yes
Dec. 04, 2013 06:29PM EST
Business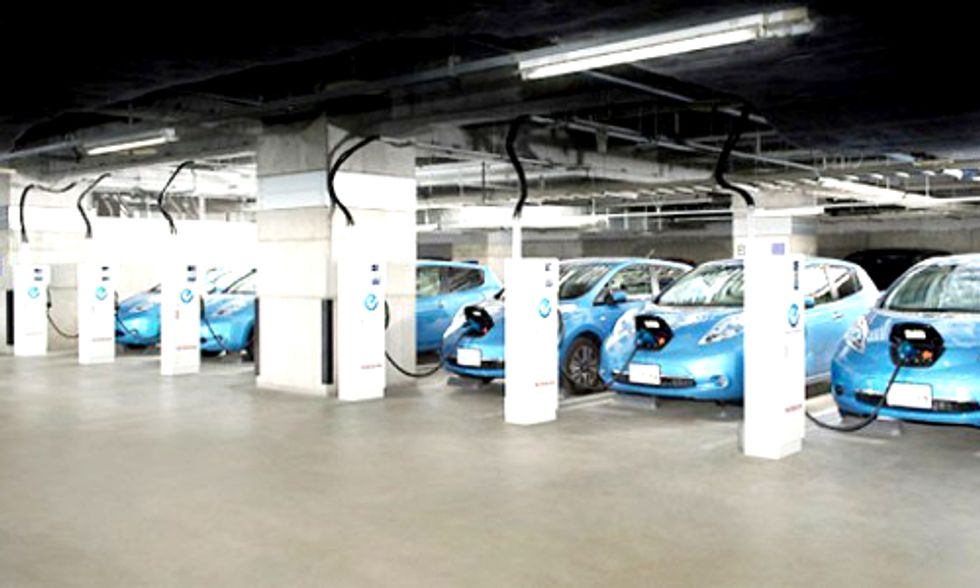 The Nissan LEAF wasn't considered one of the top 10 fuel efficient vehicles for 2014, but it could set a trend for the rest of the market, along with property owners all over the world.
The automaker has announced that its LEAF electric vehicle (EV) has the ability to power an entire building with the help of a new system.
Staff members recently finished a field test for the Vehicle-to-Building system that began in July. It involved six LEAFs connected to the power distribution board of Nissan's Advanced Technology Center in Atsugi City, Japan.
When all was said and done, the facility was able to reduce its energy use by 25.6 kilowatts during peak summer hours.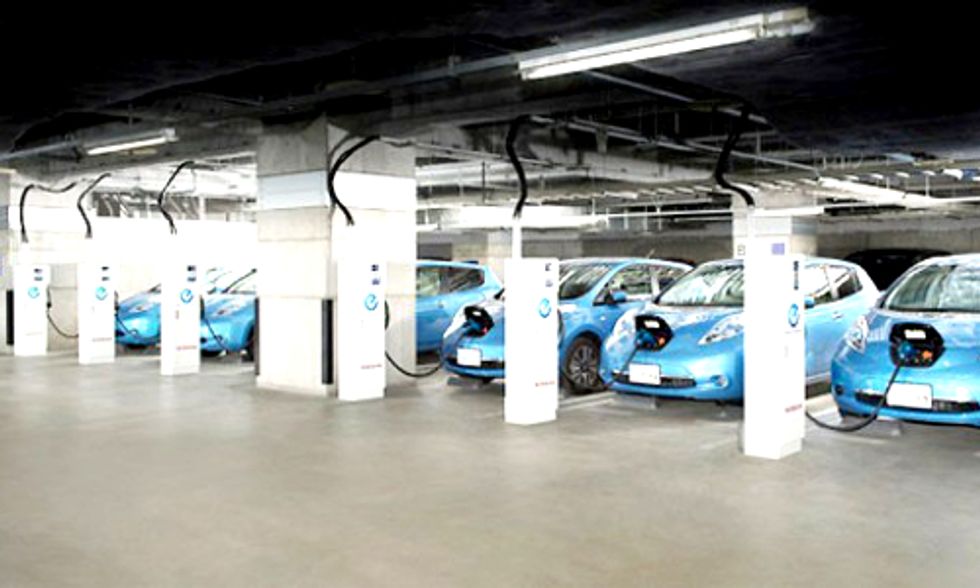 Charging worked two ways during the field test. During peak hours, the building drew power from the cars. The cars were charging, during the rest of the time. The staff members, who commuted to work in the LEAFs, reported no issues during the testing period, and their vehicles were always fully charged by the time they left for the day.
"The results have led to approximately a 2.5-percent reduction of electrical power use during peak hours," according to a Nissan statement.
Though the estimate was based on average Tokyo Electric Power Co. rates, the power use would equate to annual savings of nearly $5,000 U.S. dollars or 500,000 in Japanese yen.
Nissan plans to further develop the system to the end product—the LEAF-to-home system to help homeowners regulate their energy bills, too.
"LEAF-to-Home" power units provide an uninterrupted flow of electricity stored in the high-capacity batteries onboard Nissan LEAF [EVs] to residential homes," according to Nissan. "The system will help encourage Nissan LEAF owners to charge their cars with electricity generated during the night, when demand is low, or sourced from solar panels.
"This assists in balancing energy needs by supplying electricity to homes/offices during daytime, when demand is highest."
The system would also serve as a backup power source during outage or shortages. The automaker offered no word on when the system will hit markets in the U.S. or elsewhere.
Visit EcoWatch's TRANSPORTATION page for more related news on this topic.

EcoWatch Daily Newsletter
Related Articles from EcoWatch
Recent Stories from EcoWatch