This website uses cookies to ensure you get the best experience while browsing it. By clicking 'Got It' you're accepting these terms.
Big Food Hides Behind Lobbyists to Stop GE Labeling in WA
Sep. 18, 2013 11:11AM EST
Food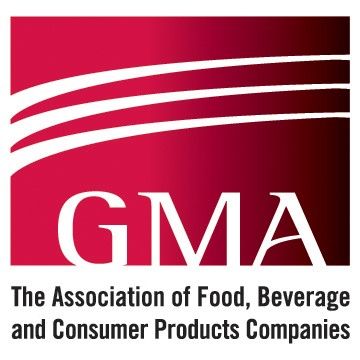 Even if you haven't heard of the Grocery Manufacturers Association (GMA), you know its members: the nation's largest food makers, those with the most at stake in the battle over genetically engineered (GE) food labeling, including soft drink and snack giant PepsiCo, cereal makers Kellogg and General Mills, and of course, biotech behemoth Monsanto.
GMA's main function is to lobby on behalf of its members. Last year, GMA spent more than $3 million lobbying at the federal level alone, on issues such as school food, marketing to children, food safety, sugar policy, food stamps and most notably, in their own words, "introduction of new GMO traits" and "labeling of genetically modified ingredients."
Also, according to the Center for Responsive Politics, in 2013, 29 out of 35 GMA's lobbyists qualify as "revolvers" because they have previously held government jobs. That's a lot of power.
I explained last year—just as the battle over California's Proposition 37 was heating up—how the trade group announced that defeating the initiative was "the single-highest priority for GMA" that year. The group ultimately donated more than $2 million to the "No on 37" campaign, part the overall $46 million war chest that resulted in the ballot measure's narrow defeat.
But last year, top members of GMA also individually donated massive amounts of cash to defeat the consumer's right to know. For example, PepsiCo donated close to $2.5 million, Kraft more than $2 million, Coca-Cola $1.7 million and the "No on 37" donor page lists many more GMA members.
Meanwhile this year, in Washington State, GMA has already donated more than it did in California: $2.2 million, despite this fight requiring fewer resources. And thus far, the only individual corporations to give are the biotech giants, albeit in huge amounts: Monsanto with $4.8 million and DuPont with $3.4 million. (The "No on 522" campaign has so far raised more than $11 million total.)
As Politico recently reported, with the large junk food companies not yet contributing, the "Grocery Manufacturers Association has had to give more and much earlier than it did in California." But rather than the GMA filling the void, it's far more likely that this is a deliberate strategy that mega-corporations are famous for: hiding behind your lobbying group while your nose stays clean.
Trade Groups Give Corporations Political Cover
The very nature of a trade group allows member corporations to accomplish two critical goals: pool their resources while staying out of sight. According to GMA's 2011 tax filings, the organization reported $28.7 million in revenue, of which 70 percent—almost $20 million—came from membership dues. That's a lot of money to throw around. So the question is not when GMA members are going to donate to "No on 522"; they already are, simply by paying dues to their lobbyists.
GMA has a long history of serving as a convenient front for their members on controversial issues. As I chronicled in my book, Appetite for Profit, for years GMA lobbied against common sense policies to improve the nutritional content of school food. The trade group filed letters of opposition in every state and school district that simply wanted to reduce children's consumption of sugary beverages and junk food. This lobbying strategy allowed GMA's member companies such as Coca-Cola, who had the biggest stake in these fights, to keep a low profile.
The success of well-known brands such as Coca-Cola and Kraft Foods depends greatly on positive public relations. No food corporation wants to risk negative media coverage or, just as likely these days, backlash through social media. It makes even more sense now for GMA to do its members' bidding given how controversial opposing GE food labeling has become for the food industry. During the California fight, those food companies that also own organic or natural brands (i.e., most of them) suffered significant backlash for opposing Prop 37.
For example, after a huge outcry on Facebook, General Mills tried in vain to explain to upset customers of its organic brand Cascadian Farms why the company was funding "No on Prop 37". As I explained at the time, many consumers were surprised to learn their favorite organic foods are owned by other food corporations at all, let alone by multinational conglomerates fighting GE food labeling with millions of dollars. No wonder these corporations want to let GMA be the public face of their opposition this time around. It's also a convenient end-run around lobbying disclosure laws.
Meanwhile, to date, the "Yes on 522" committee has raised more than $3 million, so the "No" side is already outspending them by a margin of almost four to one. As I wrote before, Washington State may be our best chance to get GE food labeling done for a long time to come. Please support the campaign by donating here.
Visit EcoWatch's GE FOOD page for more related news on this topic.
———

EcoWatch Daily Newsletter
Pexels
The world's population will hit 10 billion in just 30 years and all of those people need to eat. To feed that many humans with the resources Earth has, we will have to cut down the amount of beef we eat, according to a new report by the World Resources Institute.
Beachgoers enjoying a pleasant evening on Georgia's St. Simons Island rushed into the water, despite warnings of sharks, to rescue dozens of short-finned pilot whales that washed ashore on Tuesday evening, according to the New York Times.
Golde Wallingford submitted this photo of "Pure Joy" to EcoWatch's first photo contest. Golde Wallingford
EcoWatch is pleased to announce our third photo contest!

Six Extinction Rebellion protesters were arrested as they blocked off corporations in the UK. The group had increased their actions to week-long nationwide protests.
Sari Goodfriend
By Courtney Lindwall
Across the world, tens of thousands of young people are taking to the streets to protest climate inaction. And at the historic Apollo Theater in Harlem last month, more than a dozen of them took to the stage.
Pumpjacks on Lost Hills Oil Field in California. Arne Hückelheim, Wikimedia Commons
By Julia Conley
A national conservation group revealed Wednesday that President Donald Trump's drilling leases on public lands could lead to the release of more carbon emissions than the European Union contributes in an entire year.
Pixabay
By Marlene Cimons
For nearly a century, scientists thought that malaria could only spread in places where it is really hot. That's because malaria is spread by a tiny parasite that infects mosquitoes, which then infect humans — and this parasite loves warm weather. In warmer climates, the parasite grows quickly inside the mosquito's body. But in cooler climates, the parasite develops so slowly that the mosquito will die before the it is fully grown.
The summit of Mauna Kea in Hawaii, which is considered sacred by some Native Hawaiians. Charmian Vistaunet / Design Pics / Getty Images
A decade-long fight over the proposed construction of a giant telescope on a mountain considered sacred by some Native Hawaiians came to a head Wednesday when 33 elders were arrested for blocking the road to the summit, HuffPost Reported.