Another School Joins Meatless Monday
Nov. 07, 2014 11:48AM EST
Food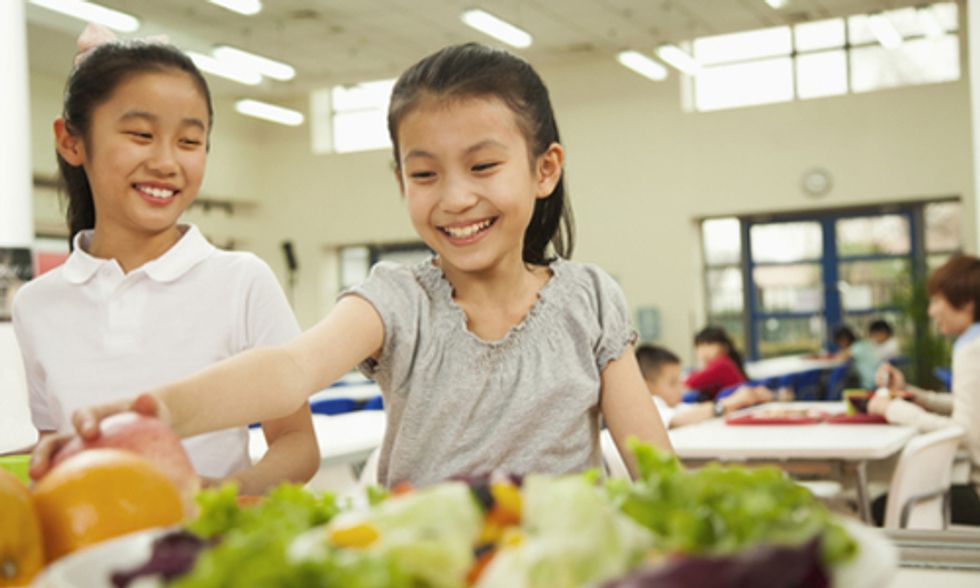 The six-year-old Meatless Monday movement isn't exactly sweeping a nation raised on hamburgers, but it is growing. Just as we all know more vegans and vegetarians than we did a few years ago, and they aren't all hippies, so too is the idea of going meat-free at least one day a week gaining traction.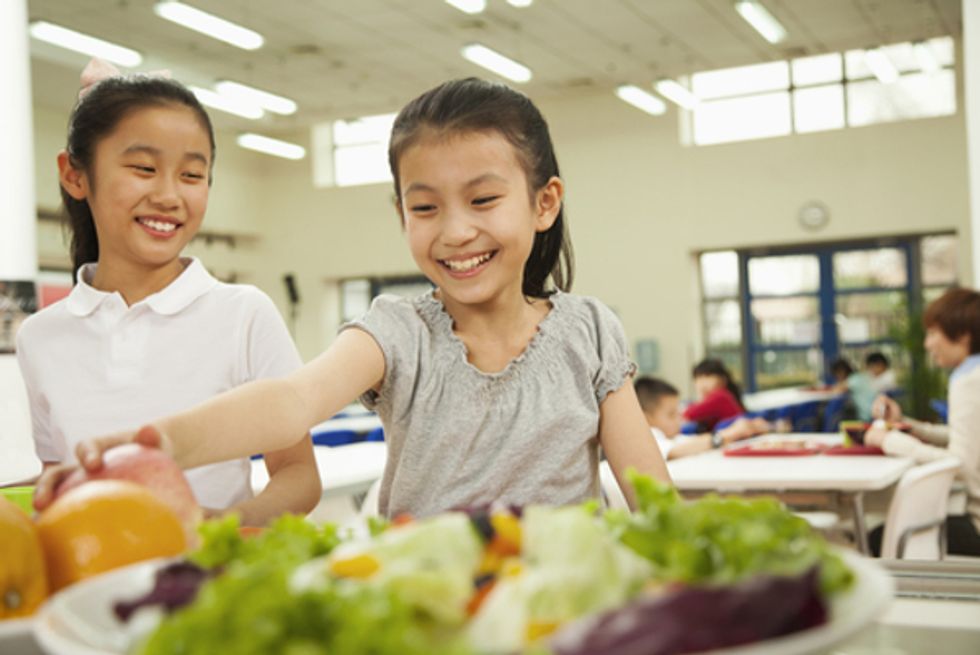 Photo credit: Shutterstock
Now it's landed in one of the country's larger school districts, as the Boston Public Schools have announced that they will be serving meatless lunch options in the cafeterias of its 128 schools every Monday. The school system said it decided to start the Meatless Mondays after requests from more than 1,000 parents and students.
"Offering students nutritious meals as part of the Meatless Monday programs allows us to meet the diverse needs of the families in our district while getting the week off to a healthy start," said Deborah Ventricelli, deputy director of the Boston Public Schools Department of Food and Nutrition Services. "Now, every Monday, our students know they can look forward to a high-quality meatless option in addition to the choices they already have."
The schools worked with the Humane Society of the United State (HSUS) to develop the project. HSUS food policy manager Kristie Middleton said going meatless is a winner on multiple scores; it's more humane, it's easier on the environment and helps address climate change, and it's better for your health.
"Students will also be seeing posters in cafeterias encouraging them to take a holiday from meat in order to do their part to save the environment and to eat healthier," Middleton told Public News Service.
"This felt like a good time to join with the Humane Society and Meatless Monday just because it is one more option students can use to make sure they can have a healthy choice and get educated at the same time about the way to stay healthy every day," said Lee McGuire, the schools' chief communications officer. He said that with options like black bean burritos and meatless chili, many students may not even notice they're not eating meat.
Earlier this month, the Sarasota Florida schools launched Meatless Mondays, and the Lincoln, Nebraska schools did so earlier this school year. When a small district outside Austin, Texas started the program at the beginning of the school year, Texas Agriculture Commissioner Todd Staples freaked out, calling it an "activist movement ... that seeks to eliminate meat from Americans' diets seven days a week—starting with Mondays." His spokesman said that his $116,000 in campaign contributions from the beef industry didn't influence his rhetoric.
Meatless Monday is a project of the nonprofit Monday Campaigns, an initiative associated with Johns Hopkins, Columbia and Syracuse universities.
YOU MIGHT ALSO LIKE
Texas Official Cries: 'Keep Meatless Mondays Out of Schools'
EcoWatch Daily Newsletter