This website uses cookies to ensure you get the best experience while browsing it. By clicking 'Got It' you're accepting these terms.
It's easy to eat healthy vegan snacks at home when your fridge and cupboards are filled with delicious food. But outside of your home, it can be challenging to find a healthy, high-protein vegan snack when you're hungry. Snacks often have cheese, milk or eggs in them or are full of sugar, salt, fats and unhealthy carbs. That's why I always carry snacks with me in my car so I can enjoy eating foods that nourish me, even when I'm not home.
Here are some easy and delicious vegan snack ideas:
1. Trail Mix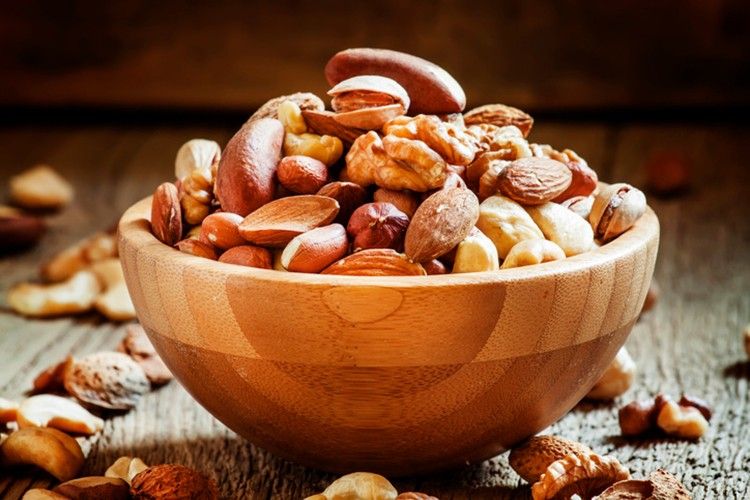 This is very simple to make and store for a fast and easy protein snack. You can use any nuts, seeds and dried fruit you prefer. I personally leave out the dried fruit.
Ingredients:
Sunflower Seeds

Hazelnuts

Sultanas

Currants

Any other dried fruit you would like.
Directions:
1. Dry roast seeds in a dry pan until golden brown, stirring constantly.
2. Dry roast nuts in a dry pan until golden brown, stirring constantly.
3. Mix together sultanas and currants.
4. Mix all ingredients together and enjoy!
2. Butter Bean Dip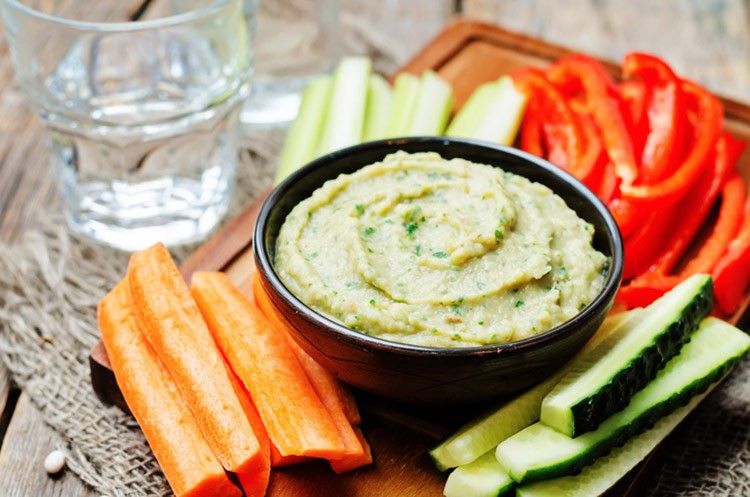 This is a very tasty and healthy dip you can pair with vegetables or corn chips. Try using it as sandwich spread, too.
Ingredients:
1 cup butter beans (cooked)

1 Tbsp olive oil

2 Tbsp Lemon Juice

1/2 onion, finely chopped

1-2 cloves garlic, finely chopped

Salt to taste

1/4 cup fresh parsley
Directions:
1.    Mash butter beans until smooth and creamy.
2.    Add remaining ingredients.
3.    Mix together until well-blended.
4.    Adjust seasoning to taste (salt, lemon juice, olive oil, garlic).
5.    Put into a decorative bowl and garnish with olives and watercress.
6.    Serve with vegetables, corn chips or wholemeal crackers.
3. Homemade Maple Glazed Pecans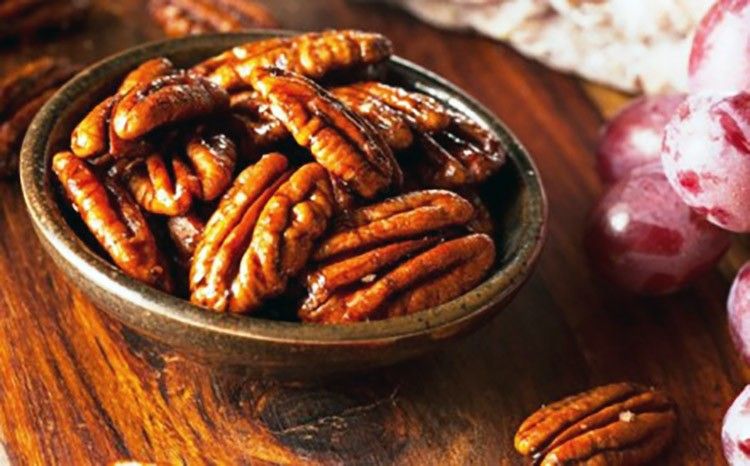 These are so yummy and not full of all the sugar that the processed options have in them.
Ingredients:
1 cup raw pecans

1 tablespoon coconut oil

2 tablespoons maple syrup

Pinch of sea salt

Optional: add ½ teaspoon of ground cinnamon
Directions:
1. Add pecans to a dry frying pan and toast until lightly browned over a medium flame for 3-4 minutes, always stirring.
2. Turn flame to low, add the coconut oil, maple syrup and salt and continue to stir for another 2-3 minutes, until the maple syrup has caramelized the pecans.
3. Leave in pan for a few more minutes.
4. Then spread the pecans out on a large plate.
5. Let them cool completely before eating because they taste better that way!
4. Tempeh or Tofu Vegan Sandwich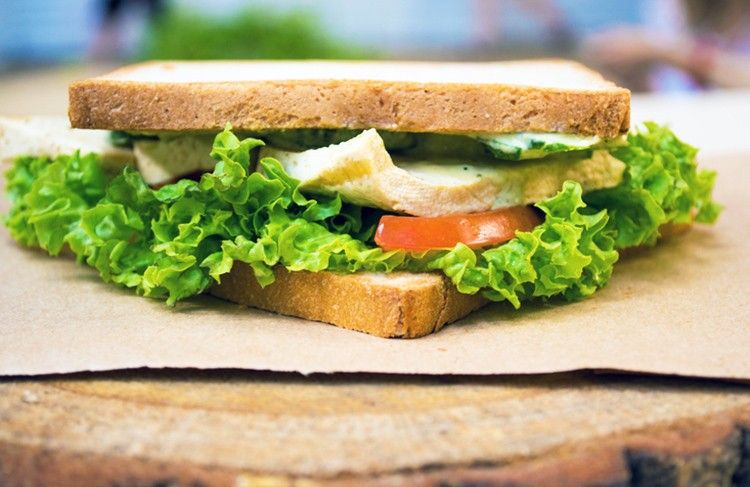 This is one of my favorite quick, easy and nutritious sandwiches.
For a quick meal use pre-marinated tempeh or tofu from the health food store. Brush both sides with sesame oil, then either sauté or grill on both sides till golden brown.
The tofu or tempeh becomes the main ingredient for the sandwich. Grab slices of bread, spread some mustard or healthy mayo, place a few leaves of lettuce on top and add some slices of cucumber and tomato.  Then just put the other slice of bread on top and a yummy healthy sandwich to go!
Four More Extra Quick Vegan Snack Ideas:
Edamame crisps or dry roasted edamame: baked or dehydrated edamame (soybean) pods. They're crunchy like chips but healthier and full of protein.  Make sure you get a non-GMO variety since soybeans are often genetically modified.
Single Serving Non-Dairy Milks (almond, coconut and soy milk) are now available in many health food stores. Look for the ones without added sugar.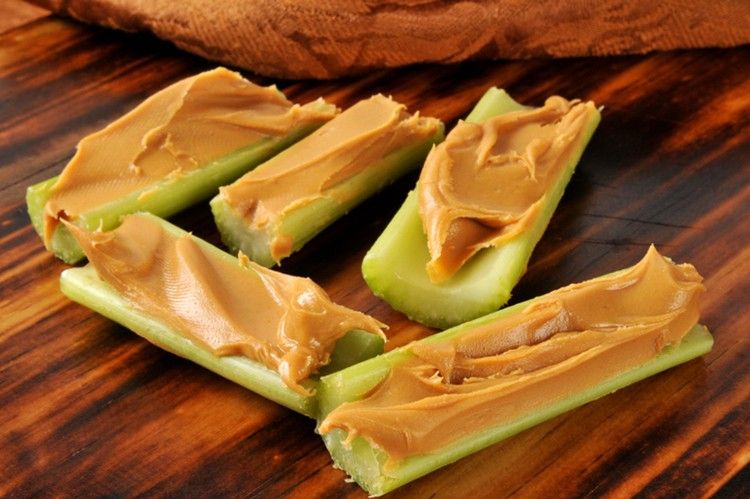 YOU MIGHT ALSO LIKE
Calories In, Calories Out: How to Count Calories to Lose Weight
14 Easy Ways to Be Sure Your Getting Enough Protein in Your Diet
We Know Apple Cider Vinegar Has Many Health Benefits, But Can It Help You Lose Weight?
EcoWatch Daily Newsletter
For the past seven years, the Anishinaabe people have been facing the largest tar sands pipeline project in North America. We still are. In these dying moments of the fossil fuel industry, Water Protectors stand, prepared for yet another battle for the water, wild rice and future of all. We face Enbridge, the largest pipeline company in North America, and the third largest corporation in Canada. We face it unafraid and eyes wide open, for indeed we see the future.
The climate crisis often intensifies systems of oppression. Rieko Honma / Stone / Getty Images Plus
By Mara Dolan
We see the effects of the climate crisis all around us in hurricanes, droughts, wildfires, and rising sea levels, but our proximity to these things, and how deeply our lives are changed by them, are not the same for everyone. Frontline groups have been leading the fight for environmental and climate justice for centuries and understand the critical connections between the climate crisis and racial justice, economic justice, migrant justice, and gender justice. Our personal experiences with climate change are shaped by our experiences with race, gender, and class, as the climate crisis often intensifies these systems of oppression.

Lana Del Rey: "call her Doris Doomsday." Darren Gerrish / BFC / Getty Images Entertainment
By Emer McHugh
Popular music has, and always will be, informed by the political and social contexts from which it emerges.
It was early in the morning last Thursday, and Jonathan Butler was standing on the Fred Hartman Bridge, helping 11 fellow Greenpeace activists rappel down and suspend themselves over the Houston Ship Channel. The protesters dangled in the air most of the day, shutting down a part of one of the country's largest ports for oil.
By C.J. Polychroniou
Climate change is by far the most serious crisis facing the world today. At stake is the future of civilization as we know it. Yet, both public awareness and government action lag way behind what's needed to avert a climate change catastrophe. In the interview below, Noam Chomsky and Robert Pollin discuss the challenges ahead and what needs to be done.
Food manufacturer General Mills issued a voluntary recall of more than 600,000 pounds, or about 120,000 bags, of Gold Medal Unbleached All Purpose Flour this week after a sample tested positive for a bacteria strain known to cause illness.
Imelda flooded highway 69 North in Houston Thursday. Thomas B. Shea / Getty Images
Extreme weather events supercharged by climate change in 2012 led to nearly 1,000 more deaths, more than 20,000 additional hospitalizations, and cost the U.S. healthcare system $10 billion, a new report finds.