8 Reasons to Consider the Mediterranean Diet
Dec. 13, 2014 09:32AM EST
Food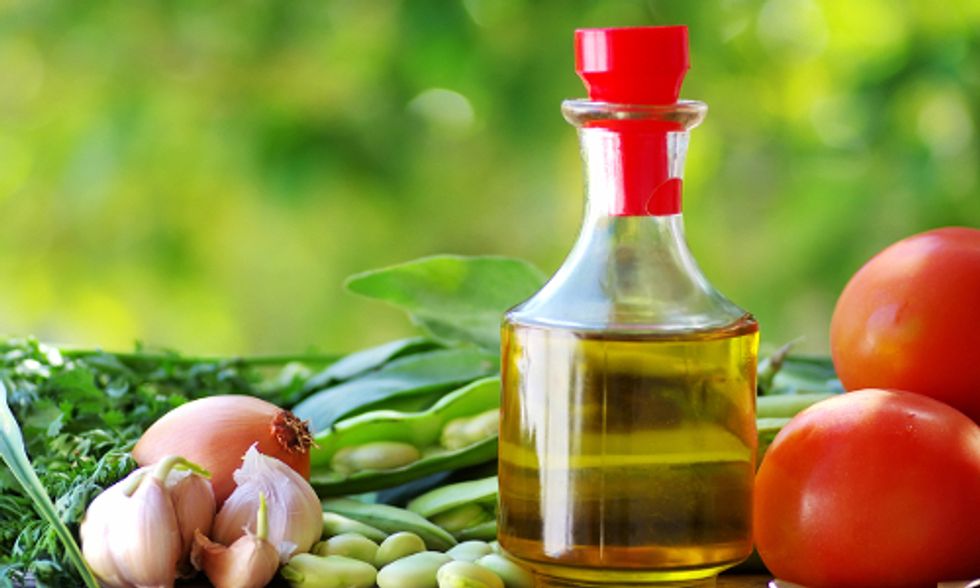 With so many people desperate to either lose weight or get healthier, we're bombarded by diets that promise to protect us against a range of diseases and keep us strong, energetic and disease-free. Some of them are pretty dubious, some of them are almost impossible to follow. But some are reasonable, doable and actually have some results to back them up.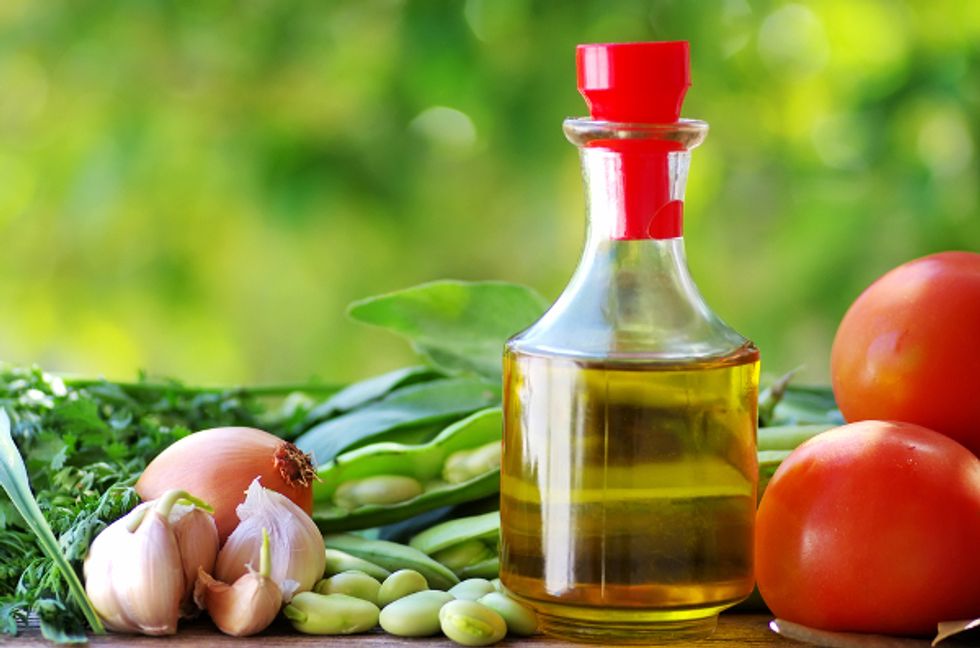 Photo credit: Shutterstock
The so-called "Mediterranean Diet" is nothing more than the typical diet consumed in countries like Spain, France, Greece and Italy, and even countries like Turkey and Morocco, a region where incidence of heart disease is low. It's also connected with reduced risk of cancer, Parkinson's disease and Alzheimer's disease. But what does it consist of and could it work for you?
1. This is a big olive-growing region, which means olive oil, one of the healthiest fats you can use. And it's easy to add some to your meal. A toss of olive oil and balsamic vinegar on your salad is a much healthier choice than obliterating it with a gloppy, calorie-laden ranch or thousand island dressing. Dip your bread in olive oil as the French and Italians do instead of slathering on the butter.
2. With its mild climate, fresh produce is almost always in season, and its popular dishes tend to be vegetable-heavy even when meat is included. Tomatoes, eggplants and peppers abound in its traditional specialties. Like a lot of non-American cuisines, these regional favorites offer a better balance between plant foods and meat or fish than typical U.S. diets. The more vegetables consumed, the wider variety of health-giving vitamins and minerals are consumed. The Mediterranean diet is very vegetarian-friendly!
3. A diversity of whole grains is consumed in this region including couscous, pilaf, barley, polenta and wild rice. They provide fiber and are high in antioxidants, vitamins and minerals. Whole-grain breads are popular in this region too. All of these are better than processed white rice and white breads in providing fiber and retaining nutrients.
4. Nuts and legumes such as beans find their way into the Mediterranean diet much more often than into U.S. diets. While nuts like almonds, cashews and walnuts are high in calories and fats, they are healthy fats—just eat them in moderation.
5. Don't forget the garlic and onions. These root vegetables, which are found in so much of the region's cuisine, not only give Mediterranean food its delicious and distinctive taste but contain an array of healthful compounds that boost the immune system, lower blood pressure and cholesterol levels, stave off aging diseases and maybe even keep bones strong.
6. Mediterranean diets are heavier in fish than in red meat, for obvious reasons. Fish contains Omega-3 oils which contribute to heart health, help lower blood pressure and decrease blood clotting. They've been shown to be important in warding off heart attacks. And eating more fish helps cut down the unhealthy overeating of meat.
7. You've probably seen Mediterranean herb blends at the store, often with names like "Herbes de Provence." Among the herbs that grow in this region and are associated with its cuisine are basil, oregano, parsley, sage, rosemary and thyme. Herbs have a whole range of healthy benefits in addition to adding flavor and piquancy to food without resorting to oversalting it. They can have immediate benefits in aiding digestion, settling a queasy stomach and helping fight minor infections, colds, sore throats and flu and longer term benefits in protecting against more serious illnesses.
8. That glass of red wine that people in the Mediterranean region like to have with dinner is said to be a health-booster too, helping to ward off heart attacks and some types of cancer—in moderation. Just don't overdo it!
Overall, the Mediterranean diet is a sensible, balanced diet that includes numerous foods with proven health benefits. The fact that it's endorsed by the Mayo Clinic is proof that it's not extreme or faddy, and it's a diet you can actually follow for life.
YOU MIGHT ALSO LIKE
Garlic: The World's Immune System-Boosting Superfood
11 Universal Truths in Nutrition That Are Actually Agreed On
10 Healing Herbs and Spices for Optimum Health
EcoWatch Daily Newsletter
Related Articles from EcoWatch
Recent Stories from EcoWatch