This website uses cookies to ensure you get the best experience while browsing it. By clicking 'Got It' you're accepting these terms.


The best of EcoWatch, right in your inbox. Sign up for our email newsletter!
7 Foods That Provide 7 Vital Nutrients You Are Probably Lacking
Nov. 09, 2015 02:38PM EST
Food
It's ironic but true. Even though more than two thirds of Americans over the age of 20 are overweight or obese and this percentage is on the rise, at the same time many of us are undernourished. The U.S. Department of Agriculture reports that a large number of adults in the U.S. are not obtaining sufficient amounts of seven vital nutrients: calcium, magnesium, potassium, fiber, vitamin C, vitamin A and vitamin E. The good news, though, is that you don't have to spend money on fancy supplements.
Here are "7 for 7″—seven easily obtainable, inexpensive foods that are great sources for these seven missing dietary components.
1. Spinach: Calcium, Magnesium, Potassium, Fiber, Vitamin C, Vitamin A and Vitamin E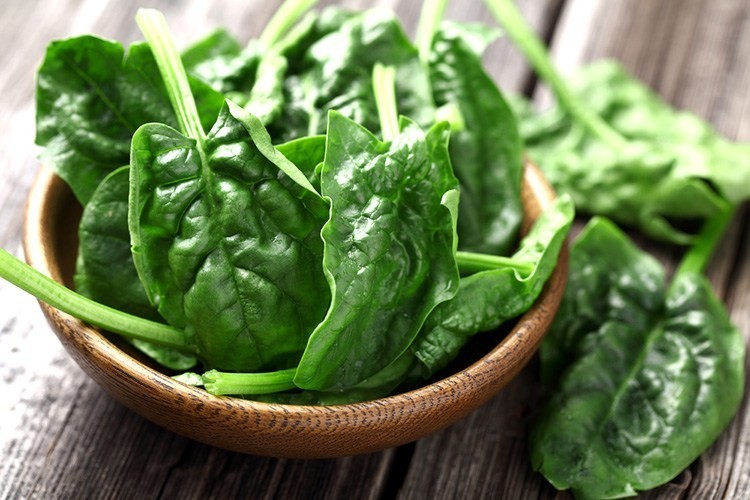 Photo credit: Shutterstock
Leafy greens are great for your health and spinach is packed with nutritional goodies. In fact, one cup of cooked spinach offers up a substantial amount of all seven nutrients that are commonly lacking, including close to 400 percent of your daily requirement of vitamin A and 24 percent of the calcium you need (a nice amount of the latter for one single serving of a vegan-friendly food). It is best lightly steamed or sautéed, to reduce its oxalic acid.
2. Beans: Calcium, Potassium, Magnesium and Fiber
"Beans, beans, the musical fruit … " the kids at my school used to love to chant. And legumes such as soybeans (organic, non-GMO, if possible) and small white beans are indeed something to sing about, with abundant calcium, potassium, magnesium and fiber. To reduce their "toot," soak your beans for eight hours or overnight before cooking, if possible. The soaking water will absorb some of the complex sugars that lead to gassiness. (I pour it onto my houseplants, which seem to digest it better than my human guests can.)
3. Buckwheat: Magnesium, Potassium and Fiber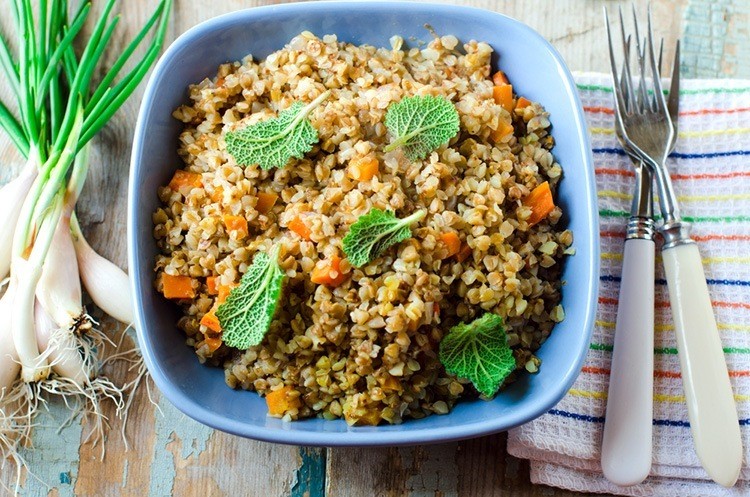 Photo credit: Shutterstock
Buckwheat, despite its name, is not a form of wheat. In fact, it isn't a grain at all, but rather the seed of a flowering plant related to rhubarb, making it gluten-free and safe for people with celiac disease. What buckwheat does contain is a huge helping of magnesium—1 cup offers a whopping 98 percent of the required dietary allowance. It also provides 17 grams (68 percent of your RDA) of fiber, as well as 22 percent of your potassium requirements.
4. Cantaloupe: Potassium, Vitamin A, Vitamin C and Fiber
More than a colorful, refreshing appetizer—or dessert—cantaloupe has a high level of nutrition in proportion to its low calorie count and ease of preparation. Look to this orange-fleshed melon to replenish your stores of potassium, vitamin A and vitamin C.
5. Sweet Potato: Vitamin A and C, Potassium and Fiber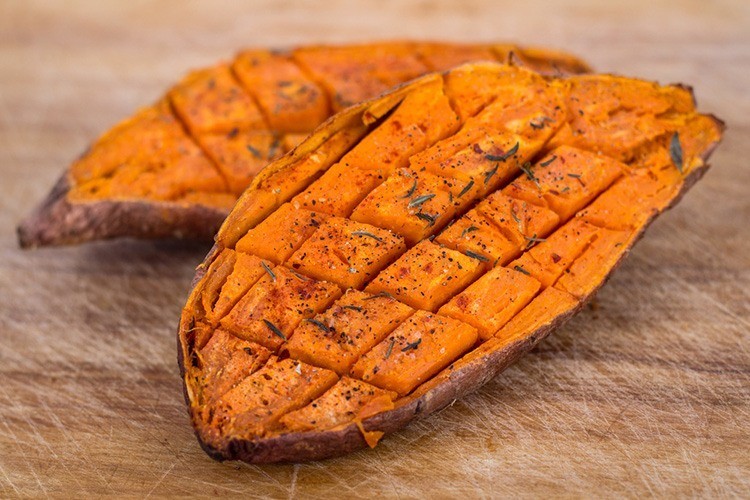 Photo credit: Shutterstock
No need to pretty up sweet potatoes with marshmallows, canned pineapple or even the traditional cup or two of brown sugar. This super veggie not only is full of nutrients (vitamin A and C plus potassium) and fiber, it's also naturally sweet. Just scrub and bake, then cool for a minute or two on your tile countertop before digging in—no added ingredients required for a delicious, creamy side dish.
6. Low-Fat Dairy: Calcium and Potassium
Low-fat dairy products, especially nonfat or low-fat yogurt and low-fat milk, are a readily available, abundant source of both calcium and potassium. Consume as is or mix them into sauces and other preparations.
7. Nuts and Seeds: Magnesium and Vitamin E
Nuts and seeds make a tasty garnish or in-between-meal food that satisfies your need for a crunch. They're not just empty calories, either, but instead supply healthy amounts of magnesium and vitamin E. Their main drawback? A high proportion of (unsaturated) fat, so munch in moderation.
YOU MIGHT ALSO LIKE
9 Stunning Veggie Wedding Bouquets Show New Trend for Brides
Why Eating Eggs Helps You Lose Weight
3 Foods That Can Help Prevent Alzheimer's
EcoWatch Daily Newsletter
PhotoAlto / Laurence Mouton / Getty Images
By Ana Reisdorf, MS, RD
You've probably heard the buzz around collagen supplements and your skin by now. But is the hype really that promising? After all, research has pointed to both the benefits and downsides of collagen supplements — and for many beauty-conscious folk, collagen isn't vegan.
Pixabay
By Marlene Cimons
Neil Pederson's introduction to tree rings came from a "sweet and kindly" college instructor, who nevertheless was "one of the most boring professors I'd ever experienced," Pederson said. "I swore tree rings off then and there." But they kept coming back to haunt him.
Aerial view of the explosion site of a chemical factory on March 22 in Yancheng, Jiangsu Province of China. Caixin Media / VCG / Getty Images)
At least 47 people have died in an explosion at a plant in Yancheng, China Thursday run by a chemical company with a history of environmental violations, Sky News reported.
A fishmonger in Elmina, a fishing port in the Central Region of Ghana. Environmental Justice Foundation
By Daisy Brickhill
Each morning, men living in fishing communities along Ghana's coastline push off in search of the day's catch. But when the boats come back to shore, it's the women who take over.
Pexels
By Sam Nickerson
Links between excess sugar in your diet and disease have been well-documented, but new research by Harvard's School of Public Health might make you even more wary of that next soda: it could increase your risk of an early death.
The study, published this week in the American Heart Association's journal Circulation, found that drinking one or two sugar-sweetened beverages (SSBs) each day — like sodas or sports drinks — increases risk of an early death by 14 percent.
Tyson Foods is recalling approximately 69,093 pounds of frozen chicken strips because they may have been contaminated with pieces of metal, the U.S. Department of Agriculture (USDA) Food Safety and Inspection Service (FSIS) announced Thursday.
The affected products were fully-cooked "Buffalo Style" and "Crispy" chicken strips with a "use by" date of Nov. 30, 2019 and an establishment number of "P-7221" on the back of the package.
"FSIS is concerned that some product may be in consumers' freezers," the recall notice said. "Consumers who have purchased these products are urged not to consume them. These products should be thrown away or returned to the place of purchase."
Environmental exposure to pesticides, both before birth and during the first year of life, has been linked to an increased risk of developing autism spectrum disorder, according to the largest epidemiological study to date on the connection.
The study, published Wednesday in BMJ, found that pregnant women who lived within 2,000 meters (approximately 1.2 miles) of a highly-sprayed agricultural area in California had children who were 10 to 16 percent more likely to develop autism and 30 percent more likely to develop severe autism that impacted their intellectual ability. If the children were exposed to pesticides during their first year of life, the risk they would develop autism went up to 50 percent.