6 Reasons Chia Seeds Should Be Part of Your Daily Diet
Oct. 04, 2014 09:17AM EST
Food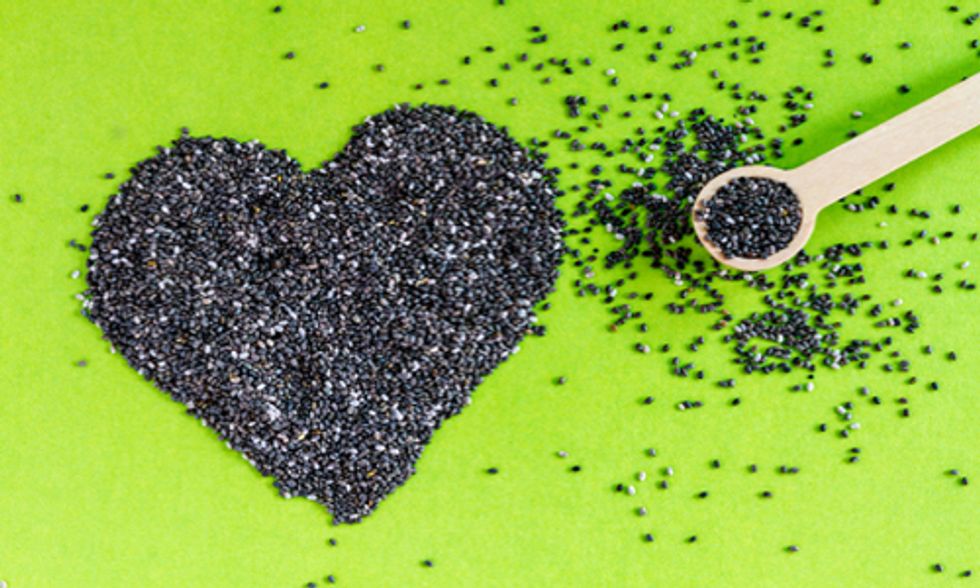 The era of the chia pet—those little clay animals that sprouted foliage—is over. There's a much better use for those seeds, which pack big nutritional and health benefits into tiny packages. The seed of a native South American plant was used by ancient Mayans and Aztecs who believed it gave them energy. They may have been right about that, given their nutritional wallop. Here are some of the things these potent little seeds, a true superfood, can do for you.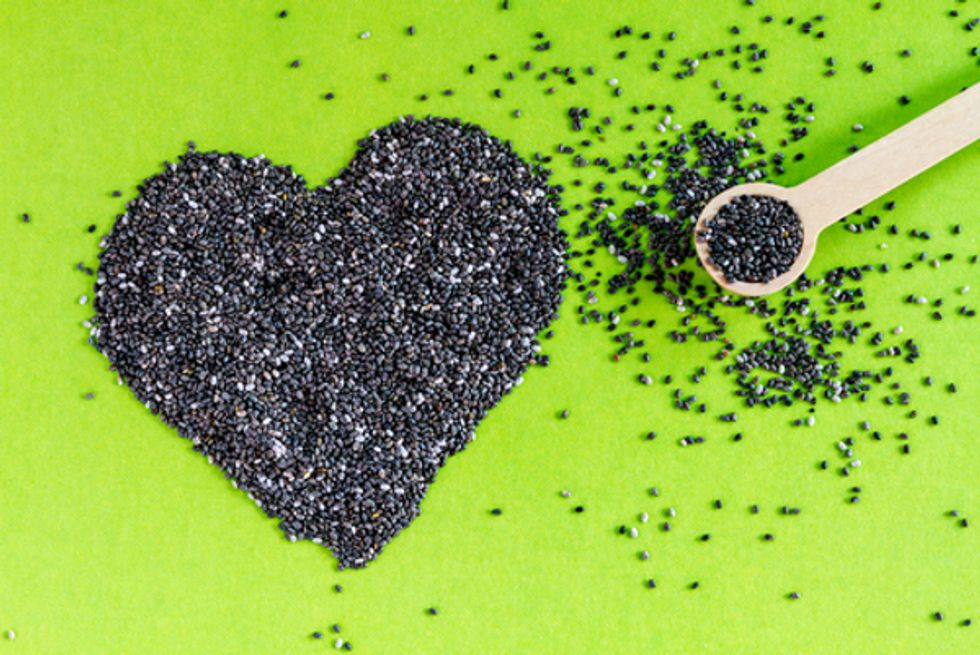 Photo credit: Shutterstock
Chia seeds have lots of carbohydrates, and most that is fiber, which is necessary to keep your digestive system humming along smoothly. And fiber is absorbs up to ten times its weight in water, making you feel fuller and eat less.
Compared to most plants, chia seeds contain a high amount of protein—around 14 percent of their content. It too reduces appetite and the urge to snack.
According to the world-renowned Cleveland Clinic, chia seeds can help control diabetes. "Chia seeds have been shown to decrease blood pressure and c-reactive protein (a sign of inflammation) in type 2 diabetics," it found.
Antioxidants are well known for their role in helping stave off the effects of aging and lowering the risk of cancer, and chia seeds are loaded with them, like all their fellow members of the mint family.
Chia seeds contains oodles of nutrients that help strengthen your bones and teeth, including phosphorus, magnesium, protein and calcium. It's especially high in calcium, providing 18 percent of the recommended daily amount in a single ounce—more than most dairy products. These minerals have a multitude of other health benefits including regulating blood pressure.
Chia seeds are gluten-free. And the Cleveland Clinic concludes, "Chia seeds are quite safe, and certainly worth trying."
YOU MIGHT ALSO LIKE
Tell Starbucks to Serve Only Organic Milk From Cows Not Fed GMOs
7 Surprisingly Affordable Superfoods
Powerful Antioxidant You Can Eat, Drink or Apply to Your Skin
EcoWatch Daily Newsletter
Recent Stories from EcoWatch