This website uses cookies to ensure you get the best experience while browsing it. By clicking 'Got It' you're accepting these terms.
Can what you eat determine how soon you succumb to wrinkles? Certain foods can do more that widen your waistline; they actually accelerate aging in your body. If you eat highly inflammatory foods on a regular basis, they can do real damage to your body's regulatory functions, leading to disease, cellular degeneration and yes, wrinkles. Here are 4 foods to avoid that speed up aging on a cellular level.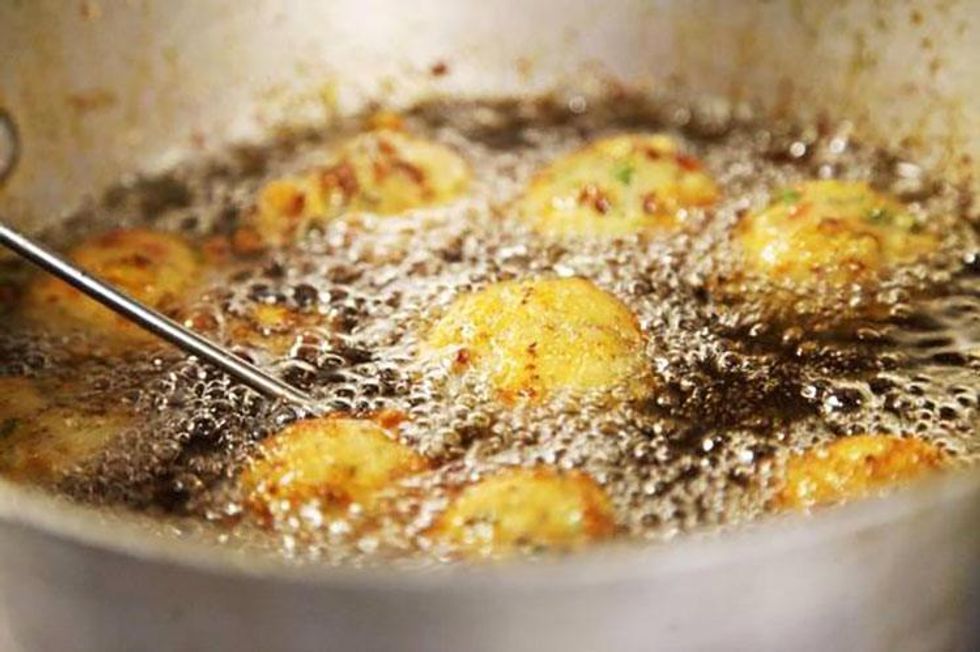 1. Partially hydrogenated oils. Partially hydrogenated oils, often found in highly processed foods, spread inflammation throughout your body, which creates free radicals. Free radicals eventually begin to damage your DNA, causing affected cells to malfunction in a state of disease or die. The Environmental Working Group estimates that although "trans fat" appears on only 2 percent of nutrition labels, this inflammatory fat is potentially used in as much as 37 percent of processed foods, since trans fat doesn't have to be labeled if a serving contains less than half a gram. Besides partially hydrogenated oils, trans fat is also found in refined oils, emulsifiers, fully hydrogenated oils and certain added flavors and colors. So how can you avoid prematurely aging your cells with trans fats? The safest bet is to spend the majority of your diet eating nutrient-dense, whole foods that don't come in a package.
2. Excess sugar. We have an instinctual draw towards sugary foods. It's ingrained within us. They are rich in easily accessible energy, which would be great if we were still hunter gatherers. But we aren't. In fact, most of us are highly sedentary and eat way too much sugar. So, when we get that regular sweet fix, the sugar just cruises around our bodies doing damage. Excess sugar in the bloodstream leads to loss of collagen in the skin and encourages wrinkles, while also damaging mitochondria in our cells. The harm to the energy powerhouse of our cells leads to degeneration of memory, vision and reduced energy, among other things. Besides premature aging, too much dietary sugar encourages the progression of diseases like Type II diabetes, heart disease and Alzheimer's. The issue is, sugar is highly addictive and so easy to get. Again, your best bet is to avoid processed foods and use only small amounts of natural sugars—raw honey, maple syrup, coconut sugar, dates—in strict moderation.
3. Refined carbohydrates. Carbohydrates that are stripped of their nutritional value, like white flour, act very similarly to refined sugar in the body. With little fiber to slow down its absorption in the bloodstream, these carbs wreak havoc on insulin levels and encourage the development of insulin resistance over time. By consuming wholesome carbohydrates, like whole fruits, legumes and whole grains like quinoa and brown rice, you'll receive a much more prolonged energy release and the fermentable fibers and starches will feed your gut bacteria, who can exercise significant control over your insulin response.
4. Deep fried/grilled foods. Cooking foods at high temperatures increases inflammatory compounds known as "advanced glycation end products" or AGEs. And yes, ironically, AGEs do indeed age you. They encourage oxidative stress and inflammation in the body. High levels of AGEs in the body are linked to osteoporosis, neurodegeneration, heart disease, stroke and other age-related diseases. While some AGEs occur naturally in the body, increasing the load with heavily cooked foods can accelerate their damage. To avoid them, try to cook the majority of your foods at low temperatures, although indulging in something deliciously fried or charred on the grill is certainly alright for a healthy person in moderation.
Essentially, if you eat wholesome, unprocessed foods that aren't deep fried, you'll allow your body to undergo its natural aging process rather than throwing it into overdrive. As a bonus, if you follow the above tips, you'll feel a lot healthier, too!
YOU MIGHT ALSO LIKE 
15 Best Foods for Detoxing Your Body
A Beginner's Guide to Mindful Eating
11 Foods to Avoid If You Want to Lose Weight
EcoWatch Daily Newsletter
The staircase to a subway station in SOHO with a temporary closure, flood control installation sign. Jeffrey Greenberg / Universal Images Group / Getty Images
The Metropolitan Transit Authority in New York City tested out a new system designed to protect its subways stations from flooding when another super storm hits, creating a bizarre sight on Wednesday, as The Verge reported.
Flat-lay of friends eating vegan and vegetarian Thanksgiving or Friendsgiving dinner with pumpkin pie, roasted vegetables, fruit and rose wine. Foxys_forest_manufacture / Royalty-free / iStock / Getty Images
Thanksgiving can be a tricky holiday if you're trying to avoid animal products — after all, its unofficial name is Turkey Day. But, as more and more studies show the impact of meat and dairy consumption on the Earth, preparing a vegan Thanksgiving is one way to show gratitude for this planet and all its biodiversity.
Residents wear masks for protection as smoke billows from stacks in a neighborhood next to a coal fired power plant on Nov. 26, 2015 in Shanxi, China. Kevin Frayer / Getty Images
By Matt Berger
It's not just kids in the United States.
Children worldwide aren't getting enough physical activity.
That's the main conclusion of a new World Health Organization (WHO) study released Wednesday.
By Tim Ruben Weimer
Tanja Diederen lives near Maastricht in the Netherlands. She has been suffering from Hidradenitis suppurativa for 30 years. Its a chronic skin disease in which the hair roots are inflamed under pain — often around the armpits and on the chest.