4 Foods That Age You Faster
Can what you eat determine how soon you succumb to wrinkles? Certain foods can do more that widen your waistline; they actually accelerate aging in your body. If you eat highly inflammatory foods on a regular basis, they can do real damage to your body's regulatory functions, leading to disease, cellular degeneration and yes, wrinkles. Here are 4 foods to avoid that speed up aging on a cellular level.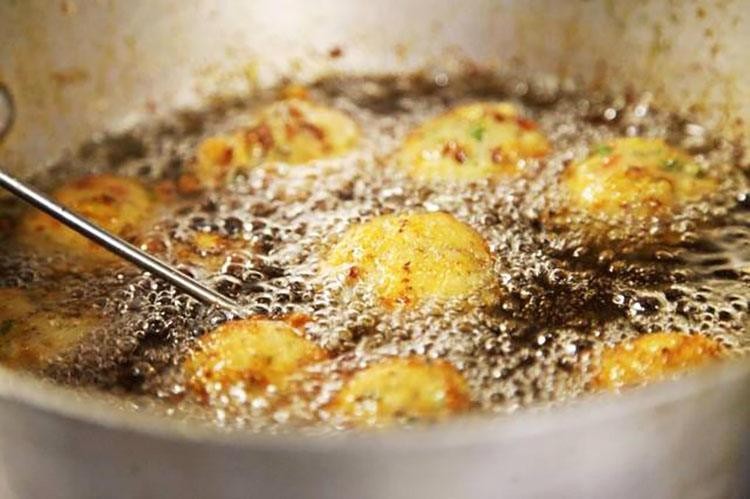 1. Partially hydrogenated oils. Partially hydrogenated oils, often found in highly processed foods, spread inflammation throughout your body, which creates free radicals. Free radicals eventually begin to damage your DNA, causing affected cells to malfunction in a state of disease or die. The Environmental Working Group estimates that although "trans fat" appears on only 2 percent of nutrition labels, this inflammatory fat is potentially used in as much as 37 percent of processed foods, since trans fat doesn't have to be labeled if a serving contains less than half a gram. Besides partially hydrogenated oils, trans fat is also found in refined oils, emulsifiers, fully hydrogenated oils and certain added flavors and colors. So how can you avoid prematurely aging your cells with trans fats? The safest bet is to spend the majority of your diet eating nutrient-dense, whole foods that don't come in a package.
2. Excess sugar. We have an instinctual draw towards sugary foods. It's ingrained within us. They are rich in easily accessible energy, which would be great if we were still hunter gatherers. But we aren't. In fact, most of us are highly sedentary and eat way too much sugar. So, when we get that regular sweet fix, the sugar just cruises around our bodies doing damage. Excess sugar in the bloodstream leads to loss of collagen in the skin and encourages wrinkles, while also damaging mitochondria in our cells. The harm to the energy powerhouse of our cells leads to degeneration of memory, vision and reduced energy, among other things. Besides premature aging, too much dietary sugar encourages the progression of diseases like Type II diabetes, heart disease and Alzheimer's. The issue is, sugar is highly addictive and so easy to get. Again, your best bet is to avoid processed foods and use only small amounts of natural sugars—raw honey, maple syrup, coconut sugar, dates—in strict moderation.
3. Refined carbohydrates. Carbohydrates that are stripped of their nutritional value, like white flour, act very similarly to refined sugar in the body. With little fiber to slow down its absorption in the bloodstream, these carbs wreak havoc on insulin levels and encourage the development of insulin resistance over time. By consuming wholesome carbohydrates, like whole fruits, legumes and whole grains like quinoa and brown rice, you'll receive a much more prolonged energy release and the fermentable fibers and starches will feed your gut bacteria, who can exercise significant control over your insulin response.
4. Deep fried/grilled foods. Cooking foods at high temperatures increases inflammatory compounds known as "advanced glycation end products" or AGEs. And yes, ironically, AGEs do indeed age you. They encourage oxidative stress and inflammation in the body. High levels of AGEs in the body are linked to osteoporosis, neurodegeneration, heart disease, stroke and other age-related diseases. While some AGEs occur naturally in the body, increasing the load with heavily cooked foods can accelerate their damage. To avoid them, try to cook the majority of your foods at low temperatures, although indulging in something deliciously fried or charred on the grill is certainly alright for a healthy person in moderation.
Essentially, if you eat wholesome, unprocessed foods that aren't deep fried, you'll allow your body to undergo its natural aging process rather than throwing it into overdrive. As a bonus, if you follow the above tips, you'll feel a lot healthier, too!
YOU MIGHT ALSO LIKE 
15 Best Foods for Detoxing Your Body
A Beginner's Guide to Mindful Eating
11 Foods to Avoid If You Want to Lose Weight
Laurie Woolever
By James O'Hare
There are 20 million people in the world facing famine in South Sudan, Somalia, Nigeria and Yemen. In developed nations, too, people go hungry. Venezuela, for instance, is enduring food insecurity on a national level as a result of economic crisis and political corruption. In the U.S., the land of supposed excess, 12.7 percent of households were food insecure in 2015, meaning they didn't know where their next meal would come from.
Keep reading...
Show less
Melwater, Greenland ice sheet. Diane Tuft
Artists are taking the climate crisis into frame and the results are emotional, beautiful and stirring.
So you've seen the best climate change cartoons and shared them with your friends. You've showed your family the infographics on climate change and health, infographics on how the grid works and infographics about clean, renewable energy. You've even forwarded these official National Oceanic and Atmospheric Administration graphs that explain the 10 clear indicators of climate change to your colleagues at the office.
Keep reading...
Show less
May. 27, 2017 01:11PM EST
As the Trump administration moves full speed ahead on boosting the oil and fossil fuel industry, opposition to increased pipeline construction is cropping up in different communities around the country.
Keep reading...
Show less
May. 27, 2017 01:02PM EST
Minke whale stranding near Havergate Island in Suffolk. MCGA.
By Simon Evans
Last Saturday, two dead whales washed up on the coast of Suffolk, in eastern England, and a third was spotted floating at sea.
What happened next illustrates how news can spread and evolve into misinformation, when reported by journalists rushing to publish before confirming basic facts or sourcing their own quotes.
Keep reading...
Show less
May. 27, 2017 01:22PM EST
By Monica Amarelo and Paul Pestano
Sun safety is a crucial part of any outdoor activity for kids, and sunscreen can help protect children's skin from harmful ultraviolet rays. Kids often get sunburned when they're outside unprotected for longer than expected. Parents need to plan ahead and keep sun protection handy in their cars or bags.
Keep reading...
Show less
May. 27, 2017 01:02PM EST
By Joe McCarthy
A lot of people take part in community clean-up efforts—spending a Saturday morning picking up litter in a park, mowing an overgrown field or painting a fence.
Keep reading...
Show less
May. 26, 2017 03:22PM EST
Rink Glacier in western Greenland, with a meltwater lake visible center. NASA/OIB
Scientists have had their eyes on Greenland as its iconic glaciers have begun disappearing due to a warming climate. But, what they didn't expect to see was a whole new type of melting.
Keep reading...
Show less
May. 26, 2017 03:40PM EST
A coalition of conservation groups and others announced Thursday that a historic number of comments and petitions of support have been submitted to the U.S. Department of the Interior in support of Bears Ears National Monument. Despite the entirely inadequate 15-day comment period ending on May 26, more than 685,000 comments in support of Bears Ears National Monument have been collected.
Keep reading...
Show less


Get EcoWatch in your inbox